Among Mother Gaia's most powerful tools are natural disasters, swirling storms of fury spurred on by the angry elements, shaking the very foundation on which we live. The world has been struck by hundreds of disasters over the past centuries, from hurricanes and earthquakes to forest fires and plagues, that have demolished entire civilizations, decimated cities, and homes, and left people battered, broken, and destitute.
Let's not forget one of nature's earliest temper tantrums, the meteor that wiped out the entire dinosaur population. These poignant photos capture the aftermath of many of the most recent disastrous strikes that left all of us, affected and unaffected alike, reeling in its wake and fear-invoking fierceness.
1. A terrified sloth in Costa Rica clings to a pole after Hurricane Otto has struck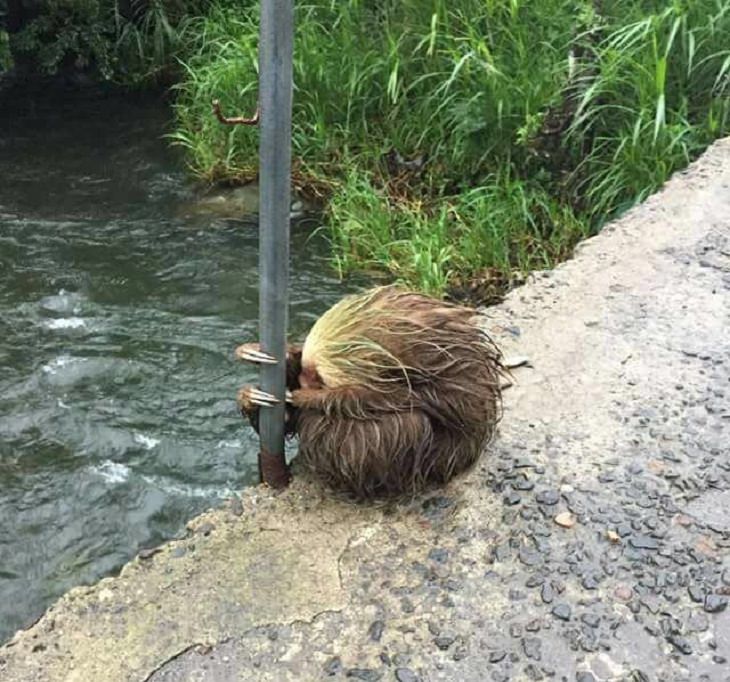 (Reddit)
2. Waking up in the morning to find a tree in your bathroom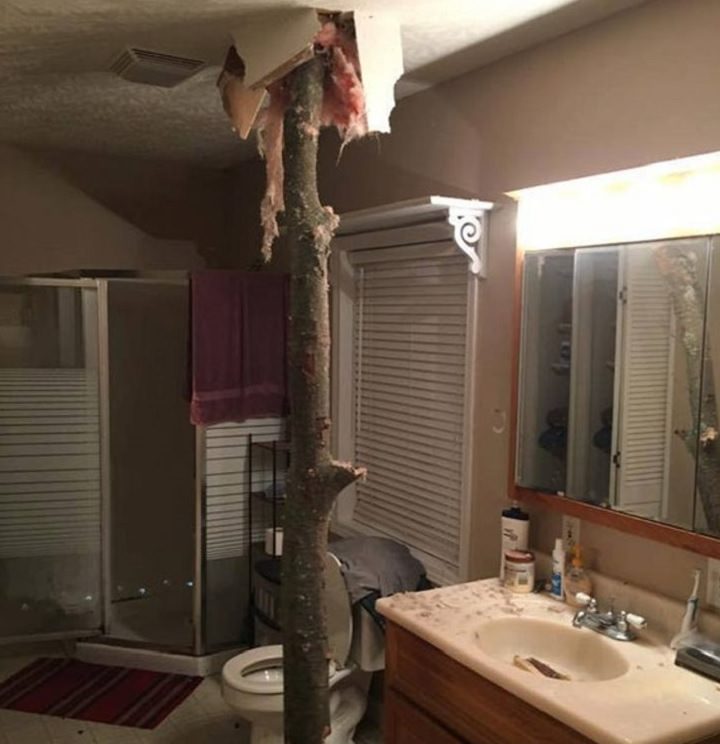 (Reddit)
3. Even smaller hurricanes can have monumental consequences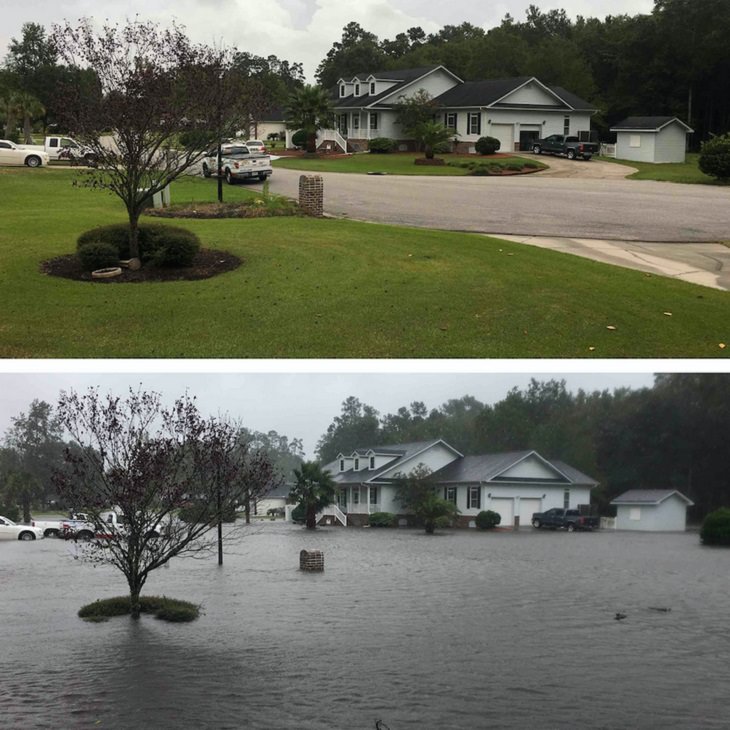 (Imgur)
4. Just one tiny terrified soul rescued from the horrors of Hurricane Harvey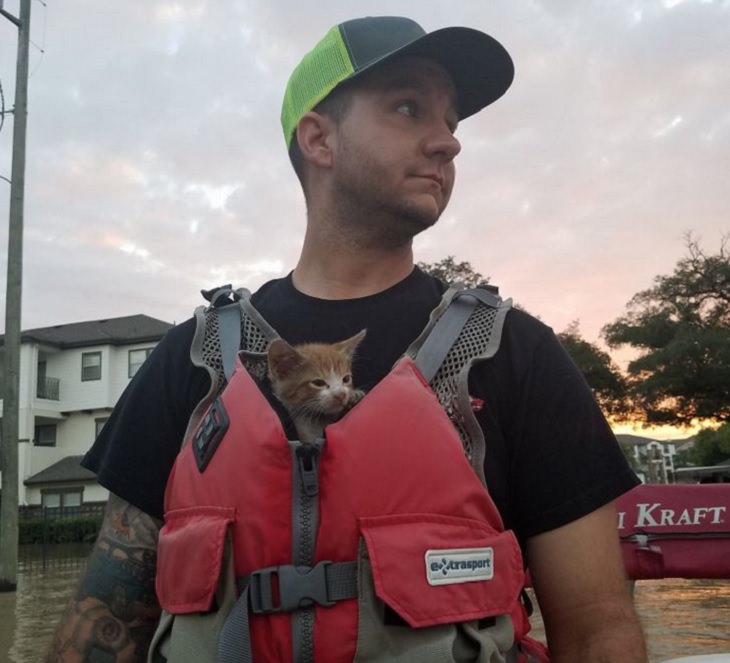 (Imgur)
5. A flood forced these green hoppers into a different home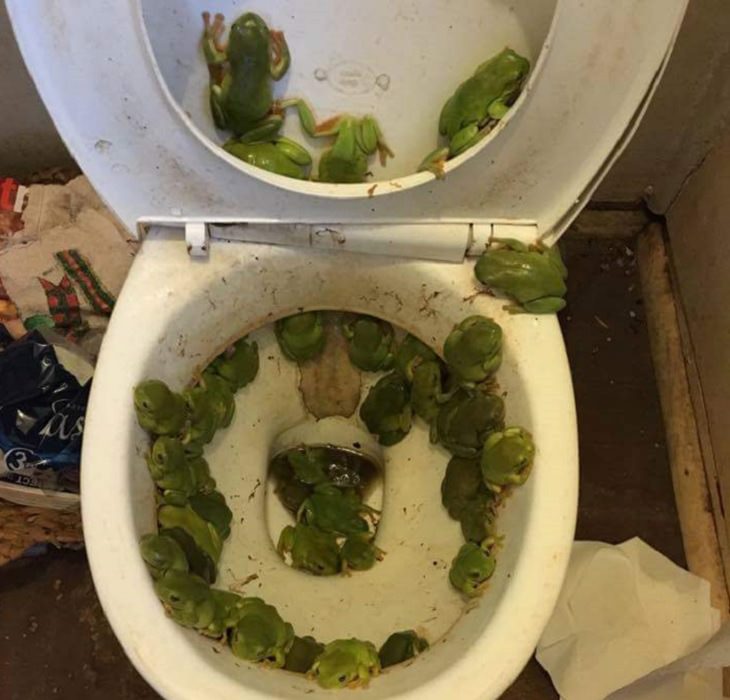 (Imgur)
6. The hurricane that split a tree in two with one strike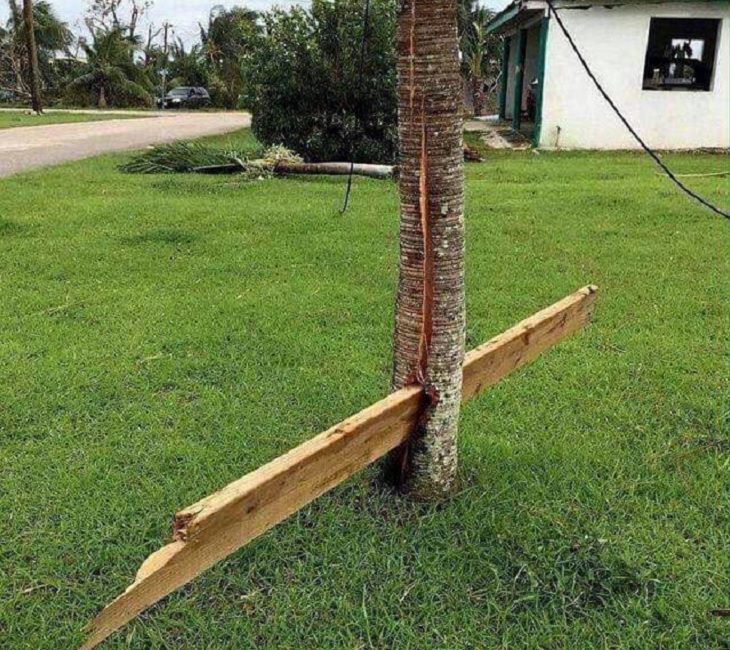 (Imgur)
7. This swimming pool remains pristine as the muddy floodwater rises around it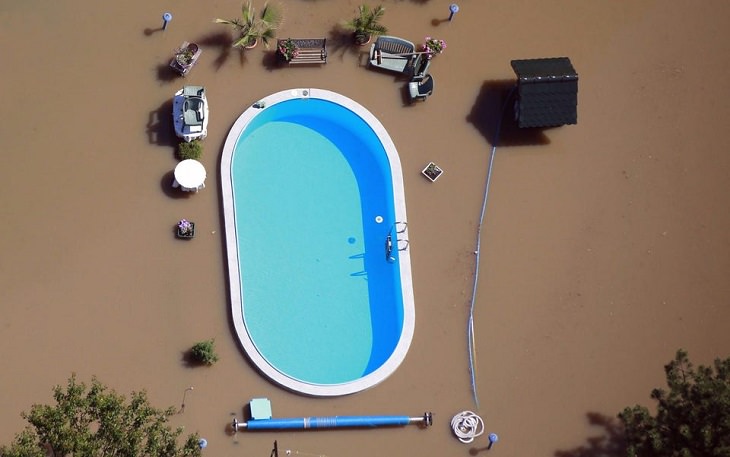 (Reddit)
8. An act of accidental mercy from a tornado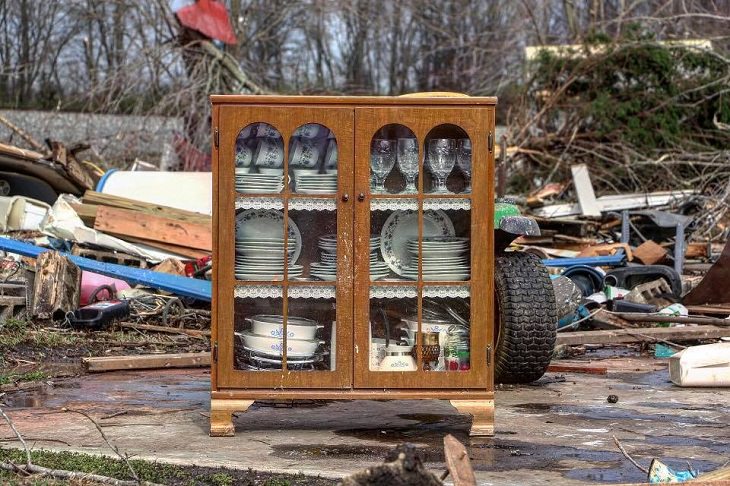 (Imgur)
9. The destructive power of nature versus the adaptive power of man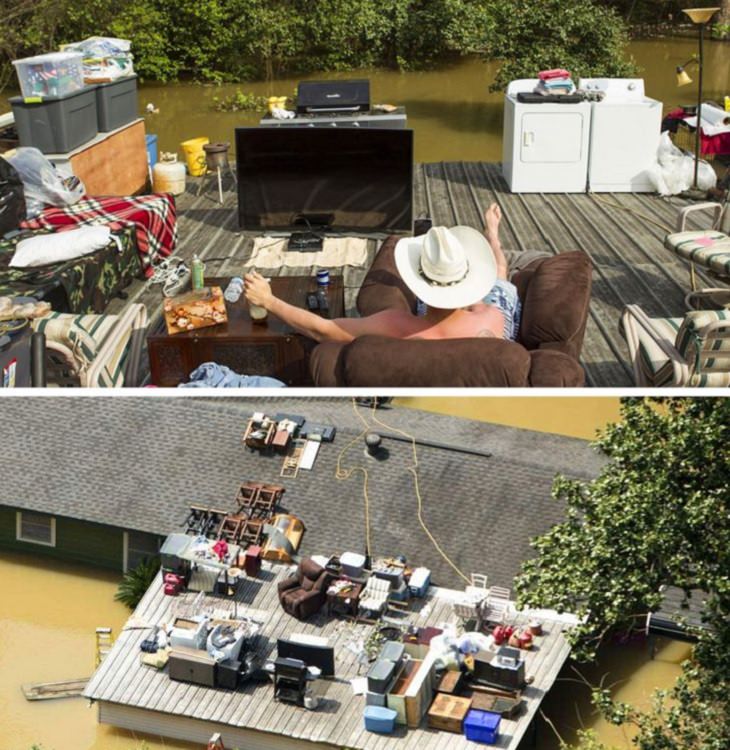 (Imgur)
10. An aerial view of the fallen trees after Storm Xavier hit Germany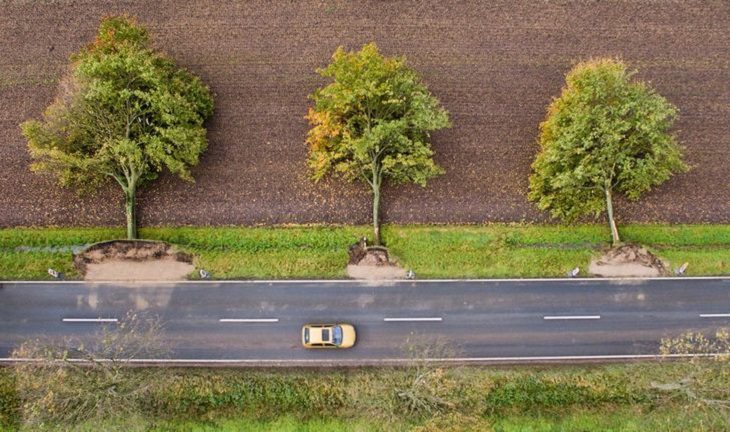 (Twitter)
11. What's worse? A fire or a flood?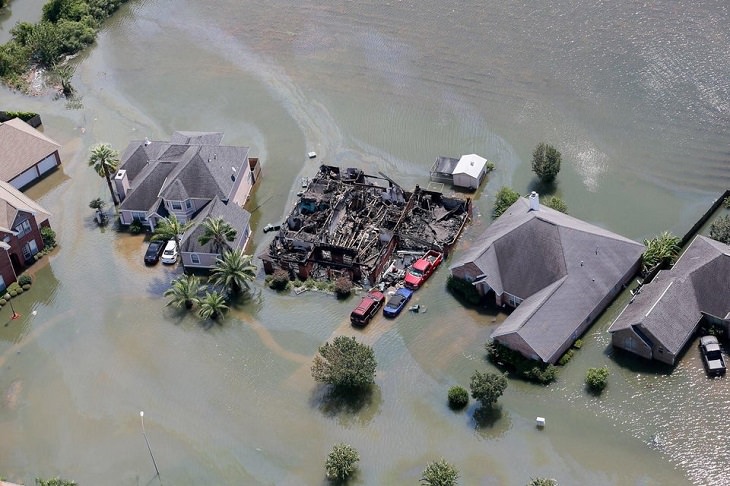 (Reddit)
12. This mountain set ablaze in Tucson, Arizona, would say a fire.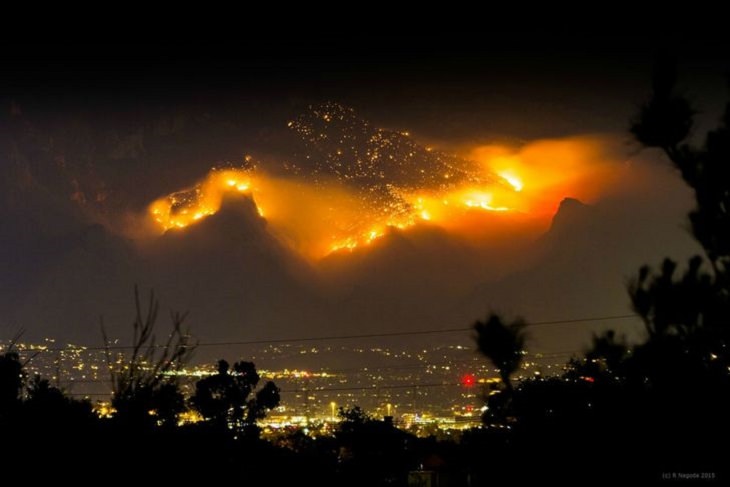 (Reddit)
13. A storm settles down over a hillside in Yosemite, California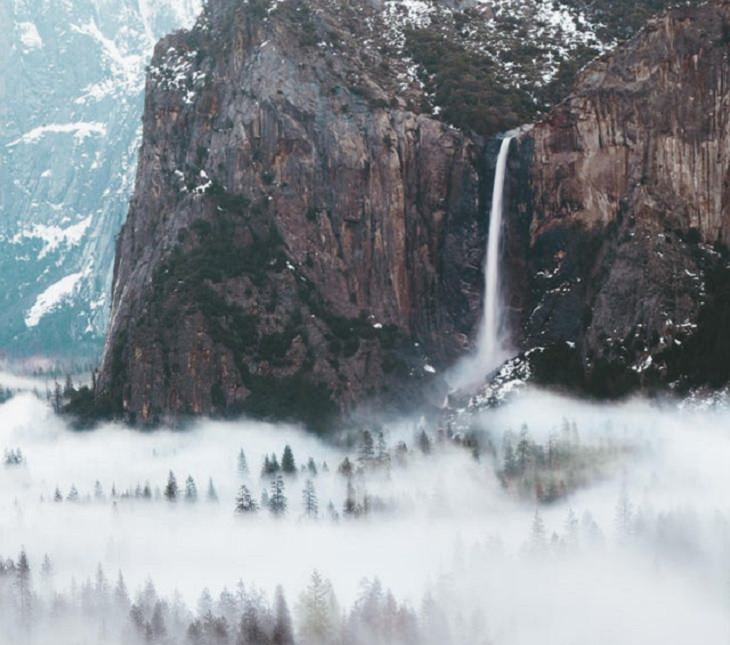 (Reddit)
14. A stormy night in Texas fills the orange-soaked sky with lightning and a rainbow.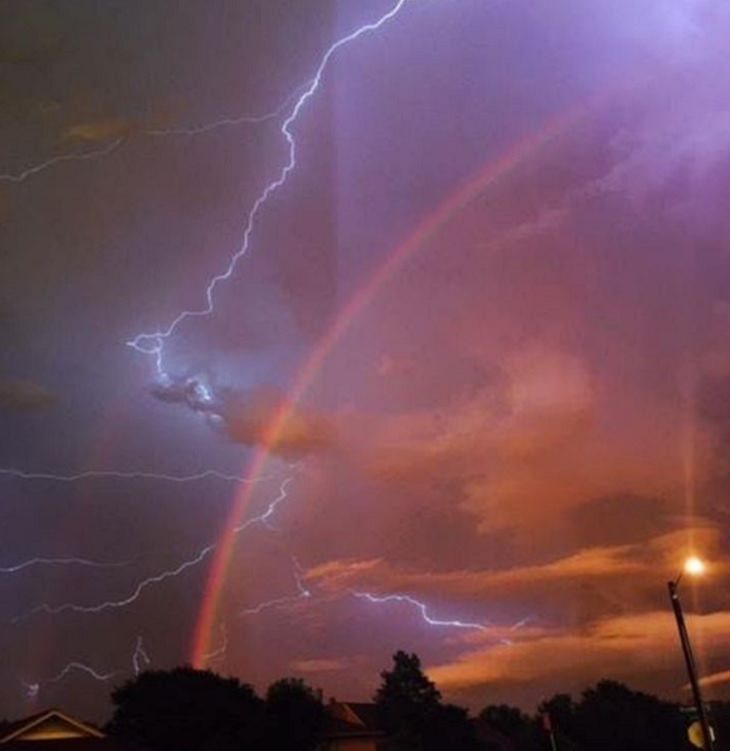 (Reddit)
15. A boardwalk that lost its grip on reality following a heavy hurricane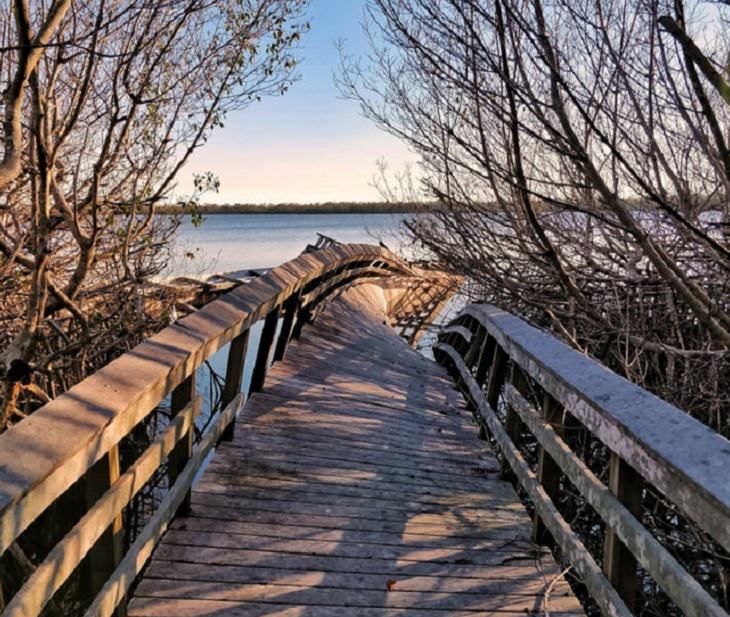 (Reddit)
16. The sand dune in which this pine tree was growing became completely eroded when Hurricane Irma hit Talbot Island State Park in Florida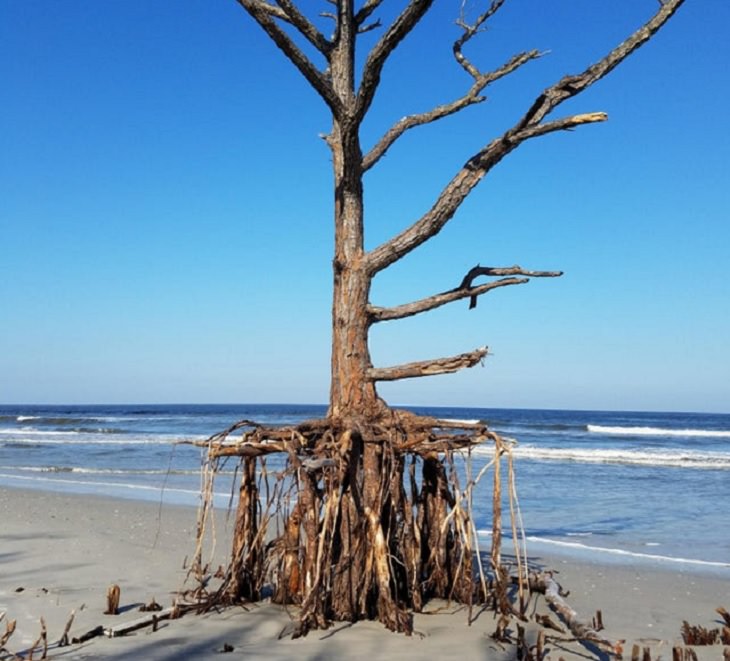 (Reddit)
17. The roads on the Outer Banks of North Carolina turned into a skate park after Hurricane Sandy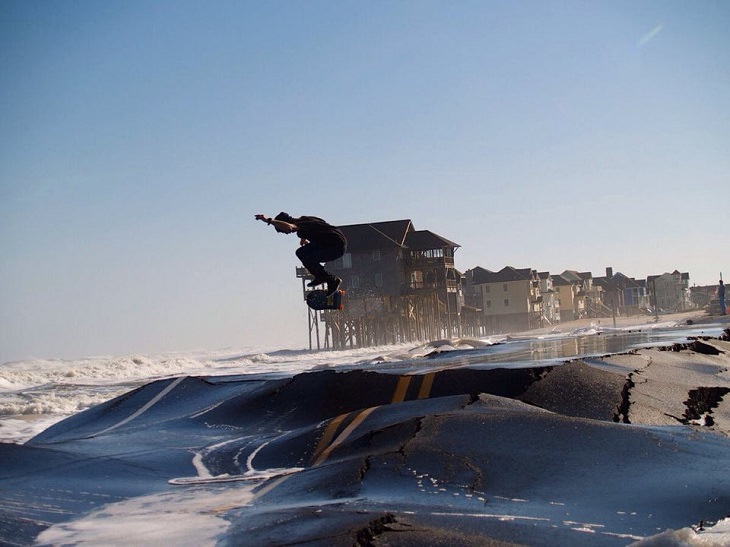 (Reddit)
18. An orchard in Ireland became a sea of fallen apples after Hurricane Ophelia hit.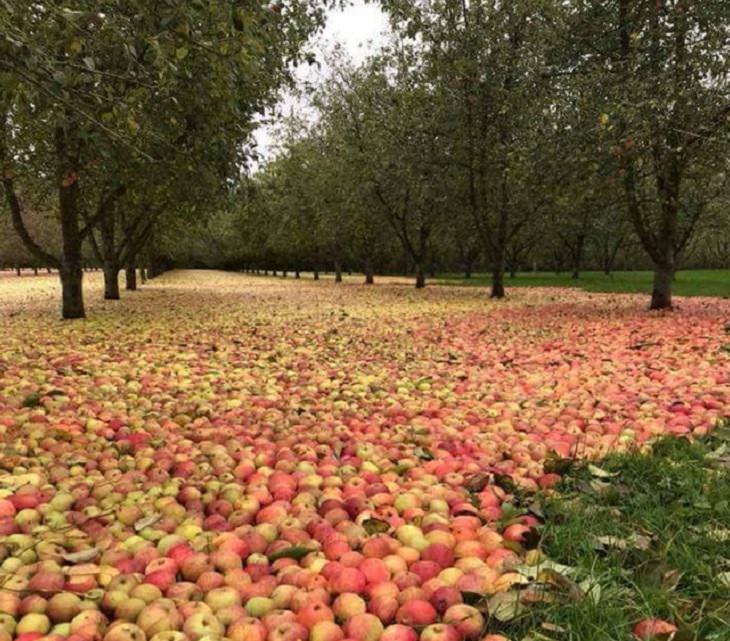 (Reddit)
19. A tower of ice brought to life by a blistering snowstorm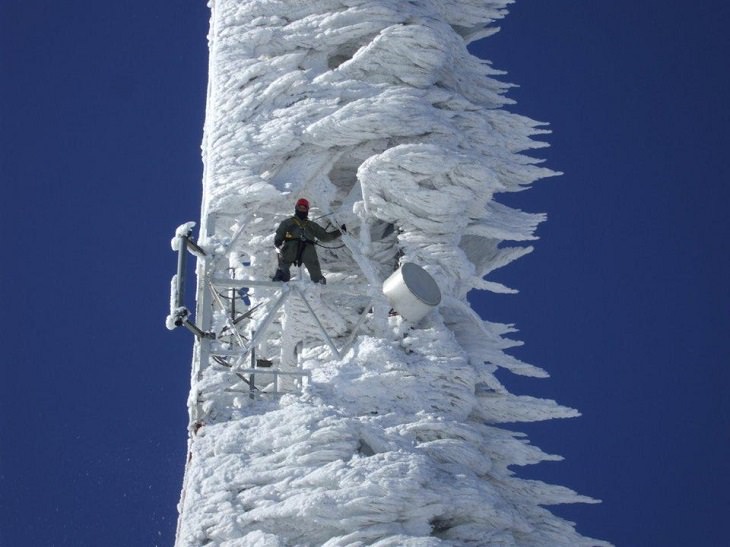 (Reddit)
20. A much-needed message of hope from the final page of a Calvin and Hobbes book that barely survived the California fires.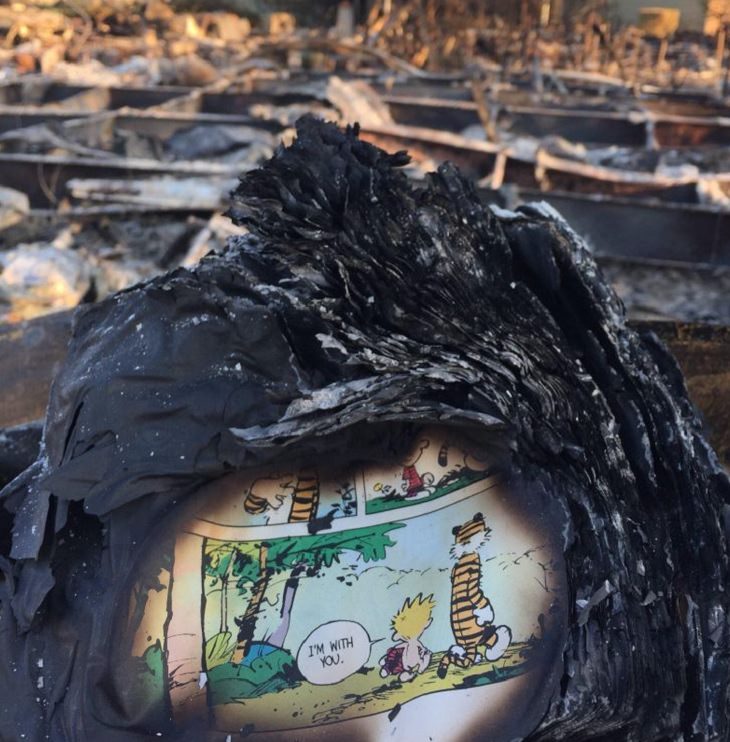 (Reddit)
If these photographs stirred something in you, be sure to share them with those close to you...