English painter David Cox (1783 –1859) was renowned for his fresh, lively, paintings capturing the serenity of weather and light in the English and Welsh countryside.
Born in Birmingham, Cox began work at the age of fifteen when he was apprenticed to a local painter. A few years later, he worked as a scenery painter at Birmingham Theatre Royal and Astley's Theatre. This was when he truly found his calling.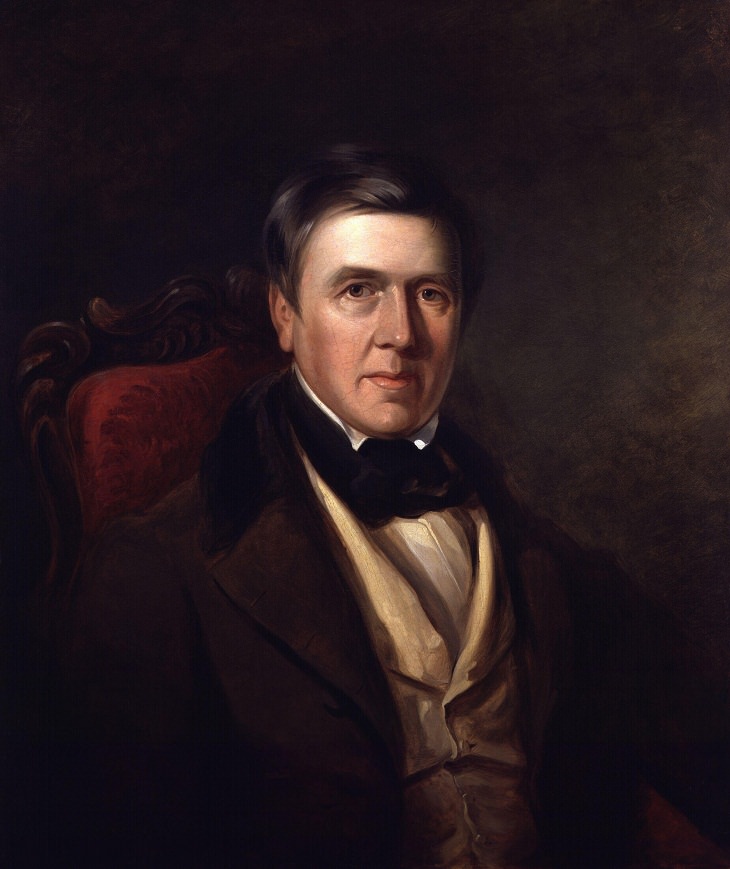 David Cox (Image source: Wikimedia Commons)
In 1804, Cox went to London and began taking lessons from renowned watercolorist, John Varley (1778-1842). In the years to follow, he worked on many watercolor paintings before experimenting with oil paintings later on in his career. Many of his landscapes in oils found him much appreciation, particularly Rhyl Sands which he painted in 1854, at the age of seventy-one. However, the artist didn't abandon watercolors and continued to work with them throughout his career.
There was a boldness and freedom in Cox's landscape artworks that were very rarely found in scenery paintings of his time. His works have inspired generations of landscape and nature artists and will continue to do so for years to come. Let's take a look at some of David Cox's most noteworthy paintings.
Related: 10 Famous Landscape Artists and Their Masterpieces!
1. "Boys Fishing", 1859
2. "A Windy Day", 1850
3. "Flying the Kite", 1820
4. "Castle In an Autumn Landscape", 1849
5. "Windermere During the Regatta", 1832
6. "Fishing Boats At Dover", 19th century
7. "Breidden Hill In the Welsh Borders", 1815
8. "Fishermen and Their Boats at Millbank On the Thames", 1852
9. "Stonehenge - A Storm Coming On", 1825
10. "Battle Abbey, Sussex", Undated
11. "Beach Scene – Sunrise", 1820
12. "Richmond Bridge", Unknown date
13. "A Cottage on a Hillside", Unknown date
14. "Rainbow over the Shrewsbury Battlefield", 1850
15. "The Vale of Clwyd", 1849
16. "Rhyl Sands", (1854 - 1855)
17. "Wind, Rain and Sunshine", 1845