When we're getting ready to jet-set across the country or the globe, there are a number of important details we look at to ensure our trip is smooth, comfortable, and affordable. We select bargain hotels, rent cars at discounted rates, and select an airline that we have accumulated miles with. But one detail we often overlook is the plane itself that we will be boarding. It's a seemingly small detail, right?
For anyone that isn't an ardent aviation enthusiast, most airplanes seem to be the same; long cylindrical flying vehicles with pointed ends, and powerful wings and engines. However, being aware of which passenger airplanes are commercially successful can also keep you informed about which ones will give you the best flying experience. Sometimes you may find that it's worth shelling out a little more money for a different airline with a plane that has more legroom, more light, or better air circulation on board.
On that note, for all the travelers and high fliers out there, here's a list of the top 7 commercial passenger airplanes that you may want to look for the next time you're heading out.
1. Airbus A220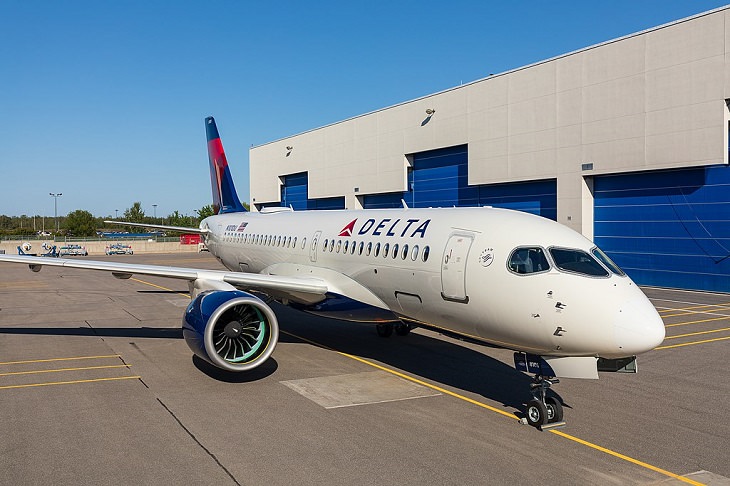 (By Delta News Hub, Wikimedia Commons)
We'll be starting off our list with a small but luxurious regional aircraft, the Airbus A220. With blue leather upholstered seats and large windows that fill the cabin with light, this small raft can comfortably seat approximately 100 (including 12 seats in first class).
Despite its small size, the A220 offers the same legroom as its larger counterparts like the A320 and Boeing 737. It also offers relatively quiet take-offs, and only a slight buzzing sound while in the air, making it great for frequent fliers who use their travel time to catch up on sleep.
Delta Airlines leads the charge on the use of the Airbus A220, followed by Lufthansa, AirBaltic, Korean Air, Egypt Air, and Air Canada. Air France and ALC are currently awaiting orders to be fulfilled for this aircraft.
2. Airbus A340-300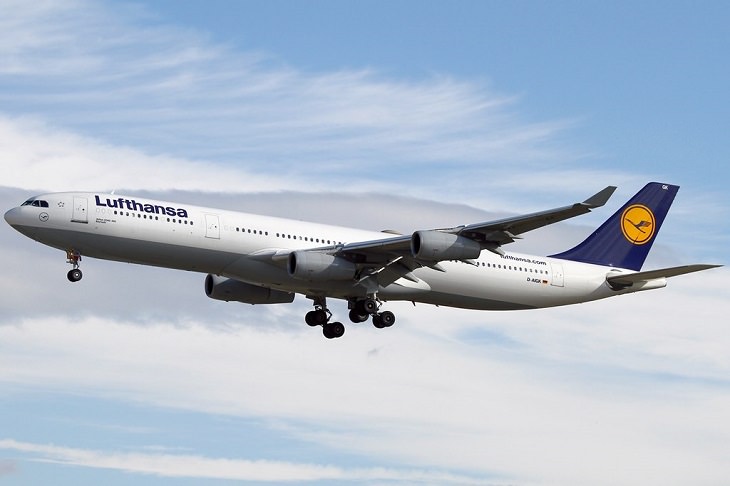 (By Konstantin von Wedelstaedt, Wikimedia Commons)
For long-distance and overseas travel, you're likely to find yourself sitting on one of these massive planes, or one of its older flights, the A340-500 and A340-600.
The Airbus A340 series as a whole gained popularity after its release in 1991 and a little over 200 A340-300's have been sold and delivered. It is highly sought after for its wide cabin which can house nearly 300 passengers and its powerful engines, that allow it to travel over 6700 nautical miles (that's approximately Oklahoma to Tibet).
It launched with two main customers, Air France and Lufthansa, and many A340's with these planes remain operational. Swiss Airlines and Scandinavian Airlines also make use of this model of aircraft. It's also a popular choice for private and government jets.
3. Boeing 777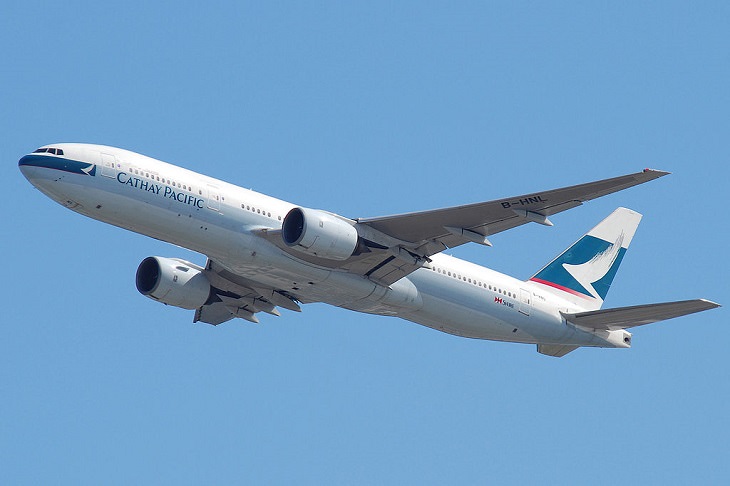 (By Aero Icarus, Wikimedia Commons)
This wide-bodied aircraft is among the most successful in its size group. It was created as an upgraded and more efficient model of the Boeing 747 and 767. Over 2000 planes from the Boeing 777 series have been ordered by commercial airlines, the most popular variant being the Boeing 777-300ER, which holds nearly 400 passengers and can cover a distance of 7,300 nautical miles. It is the 5th sibling in this family of commercial vehicles.
The 300ER remains in competition with its predecessors, like the Boeing 777-200LR that currently holds the record for the longest non-stop commercial airline flight, as well as other major flights, like the Airbus A340 series. This aircraft is designed to be plusher and larger, to allow for more legroom. However, many of the 300ER's currently in use are previously purchased models and therefore have older versions of in-flight entertainment systems.
2000 planes in the 777 family have been sold, 800 of which were for the 300ER, ordered by airlines in 45 different countries. Its twin-engine operating system provides it a fuel burn advantage that makes it highly cost-effective with the rising fuel prices. Turkish Airlines, United Airlines, and Air France are among the major buyers of this plane.
4. Boeing 787 Dreamliner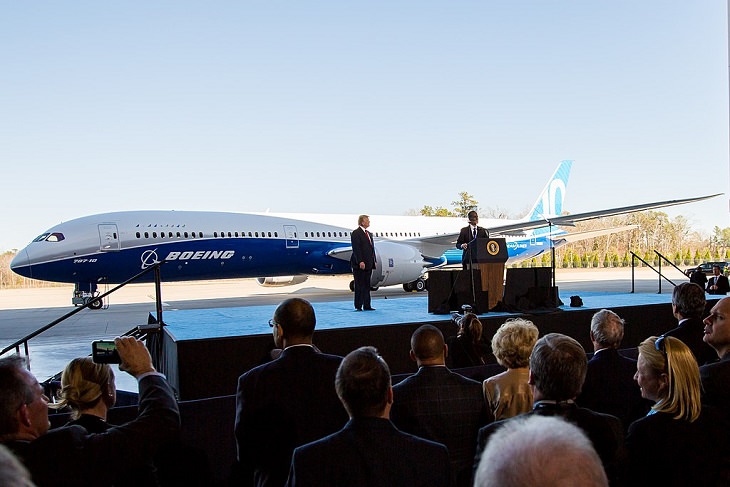 (By Ryan Johnson, Wikimedia Commons)
While initial attempts to launch this aircraft into the market faced many obstacles, Boeing never gave up on their dream to create a wide-body long haul vehicle that was also lightweight. Three variants of this plane were designed, each longer than the last and holding 240, 280, and finally 300 passengers respectively.
The latest model, the Boeing 787-10, was released in 2017 and offers all the benefits of a modern plane, including wifi connectivity, in-built entertainment systems, and larger windows. However, for fliers that enjoy the view, the high-tech dimming windows of this flight allow the crew to control when you can look outside and when you can't.
Though it is equipped with a 2 class cabin and in some models a 3 class cabin, it's seat configuration is 3-3-3, making it a tight squeeze with a narrow walkway. While All Nippon Airways is the largest wholesale owner of these planes, American Airlines, United Airlines, Japan Airlines, and Air Canada, all follow closely.
5. Airbus A350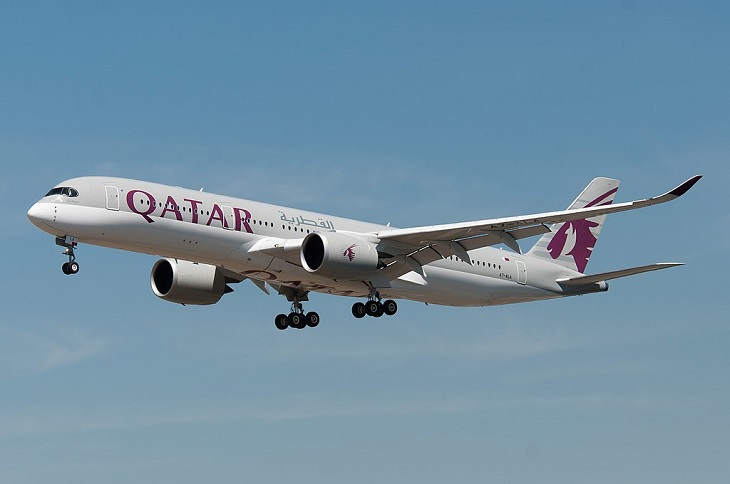 (By Gerard van der Schaaf, Wikimedia Commons)
Better known as the Airbus A350 XWB (which stands for Xtra Wide Body), this aircraft was first proposed to compete with Boeing's 787 Dreamliner, but was eventually steered in a different direction for its debut in 2017. Both variants in this series can hold up to 400 passengers, and travel a little over 8000 nautical miles.
What sets the A350 apart is its high bypass turbo engines, the Rolls-Royce Trent XWB. This twin-engine is not only powerful but soft, allowing travelers to enjoy a more quiet flight as compared to most other planes. It also offers all the other perks of modern planes, like mood lighting, an up-to-date entertainment system, as well as more comfortable cabin air pressure and humidity.
Much like the Dreamliner, the A350 has a 3-3-3 seat configuration, but a wider cabin which allows for more rooms to move and less crowded seats. Qatar Airways, Lufthansa, Delta Airlines, and Cathay Pacific currently operate numerous A350's. Emirates has placed an order for 50 of the aircraft to be delivered by 2023.
6. Boeing 737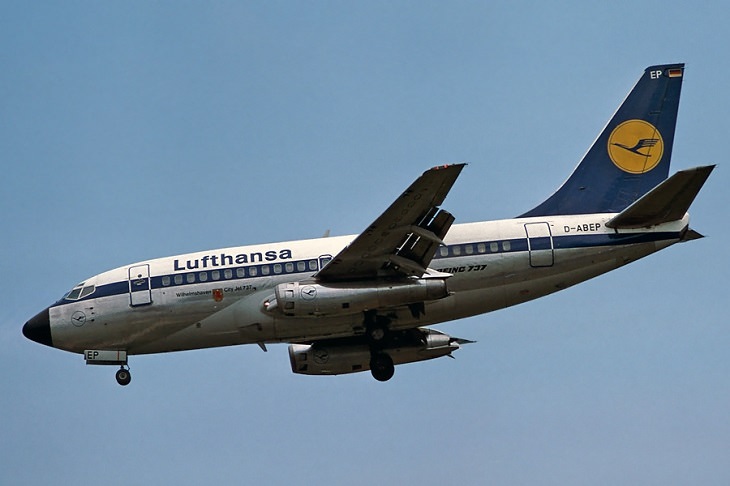 (By Steve Fitzgerald, Wikimedia Commons)
One of the earliest commercial passenger narrow-body airlines, the immensely popular Boeing 737 first debuted in 1968 with the Lufthansa Group. Nearly 15,000 models of the 4 generations of this family of passenger planes (which consists of over 15 variants) have been sold.
The newest variants have been equipped with turbofans and twinjet high bypass engines, and carry up to 200 passengers. The 3rd variant, the Boeing 737 Next Generation, was redesigned to provide greater headroom, mood lighting, more luggage space, and minimal cabin noise.
Unfortunately, the latest model, the 737 MAX, which was first designed to compete with the Airbus A320 has been grounded across the globe. Numerous American airlines make use of the many other variants, including Air Florida, American Airlines, Air Aloha, Southwest Airlines, United Airlines as well as over 30 other international airlines.
7. Airbus A320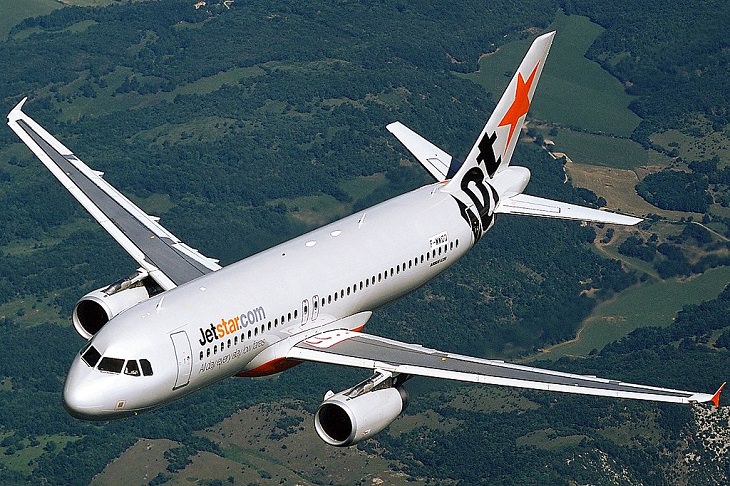 (By Jetstar Airways, Wikimedia Commons)
This particular aircraft was first launched in 1986 and is still going strong. It is a narrow body airline, which means it has a single aisle. In 2019, this aircraft brand surpassed the Boeing 737 as the highest sold aircraft on the market. The A320 family has 4 variants of differing lengths (A318, A319, A321, and the A320neo) and carries between 180 to 230 passengers.
The Airbus A320neo (new engine option) is the latest model and was first launched with Lufthansa in 2016. It has gained much popularity as it is 15% more fuel-efficient than most other aircraft, puts out less emissions with a larger engine, and has uniquely designed winglets. The 3-3 seating arrangement can make it a little bit of a tight squeeze, but the cabin's modern interiors and mood lighting make for a pleasant journey.
The Airbus A320 variants have over 70 different airlines operating them from over 30 different countries, which include Air India, Air Canada, Air China, Uzbekistan Airways, as well as American Airlines, United Airlines, and Spirit Airlines.
Found this article interesting? Share it with someone who would enjoy it too