Can you imagine what an honor it would be for an artist to have his works displayed all over the world? Such was the case for Alexander Calder, an American sculptor known mainly for his kinetic sculptures
powered by motors or air currents
.
In 1973, Braniff Airlines were celebrating their 25th anniversary of traveling to South America. They commissioned Alexander Calder to paint his bold designs on their aircraft in a project called The Flying Colors of South America.
Braniff Airlines marketed their Flying Colors to South America as "an exciting and colorful introduction to a vacation in South America." According to them, the unique marine life of Ecuador's Galapagos Islands was the source of inspiration for Calder's designs.
The first plane was
unveiled in 1975 and made such an impression that Braniff commissioned two more planes to be called The Flying Colors of the United States.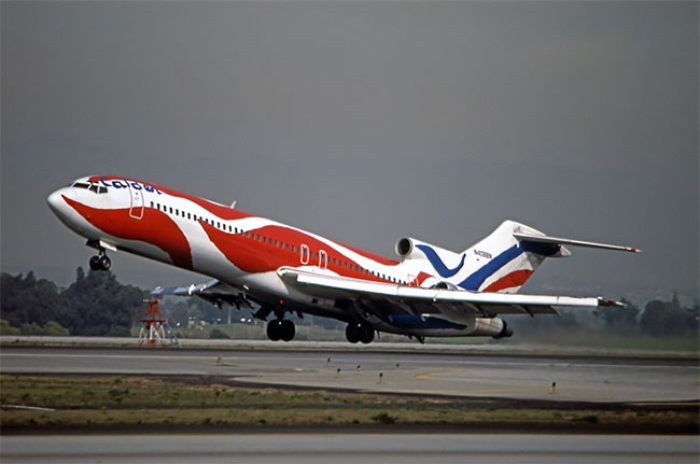 Source
Alexander Calder (1898 – 1976) was born to a family of artists. As a young man, his parents didn't want him to pursue a career in arts. They urged him to go to college, and indeed, he graduated in mechanical engineering in 1921. The knowledge he acquired in the field of engineering later manifested itself in his kinetic installation works.
Apart from his kinetic sculptures, he also created paintings, jewelry, theater sets and costumes, tapestries and rugs, and political posters.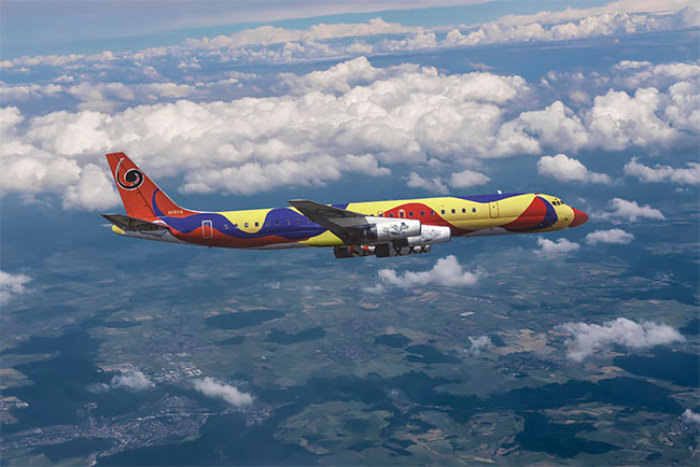 Source
Calder first gained the critics' attention in Paris in the 1920s, landing him a spot in the Museum of Modern Art in New York. From there, the road to a retrospective exhibition in the same museum, as well as the Solomon R. Guggenheim Museum (1964) and the Museum of Contemporary Art, Chicago (1974), was short. His works were also featured by the US Postal Service in a series of five 32-cent stamps in 1998.
Source
After
The Flying Colors of South America and
The Flying Colors of the United
States, a
n
additional aircraft was commissioned as well. It was called The Spirit of Mexico. Calder didn't live long enough to finish it. The end of the planes that remained wasn't all that colorful either. In 1982, the airline went out of business. One aircraft was leased, and the other was destroyed in an accident while filming for a movie.
After his sudden death in 1976, Calder was decorated with the Presidential Medal of Freedom, but the memory of his colorful planes lives on!