When people think of visiting Great Britain, it's usually London that first comes to mind, but this island is also home to a whole lot more than just a single big city. It has unspoiled beaches, picturesque towns, thickly-wooded forests, and countless important archeological sites. Join us on a short tour of 14 of these places, each providing visitors with a completely unique experience. If you're planning a visit to the United Kingdom soon, put the museums and shopping aside and head to some (or all) of these magical places:
Click on the location's name to see it on the map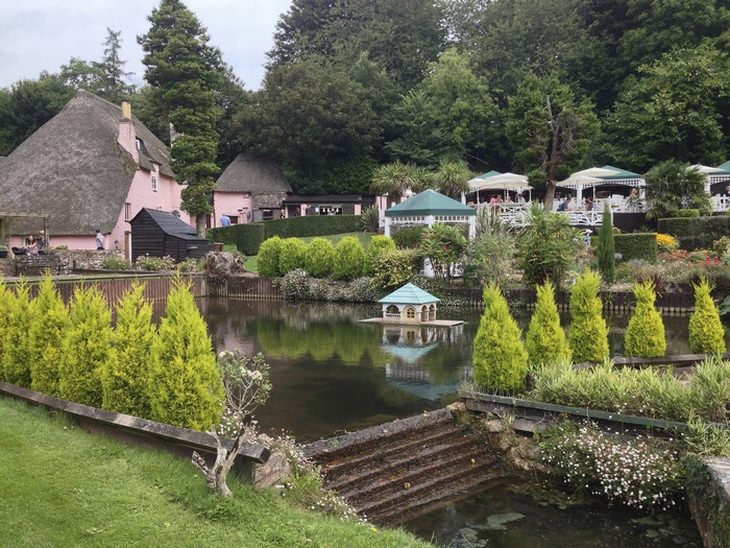 No giggling over the name! Cockington truly feels like it was pulled out of the pages of a fairy tale book. Every step you take along the village's paths is surrounded by lush vegetation, typical of southern England. There are windmills, clear natural ponds, and colorful trees that seem to just wait for visitors to come and feast their eyes on this glorious, traditional English village.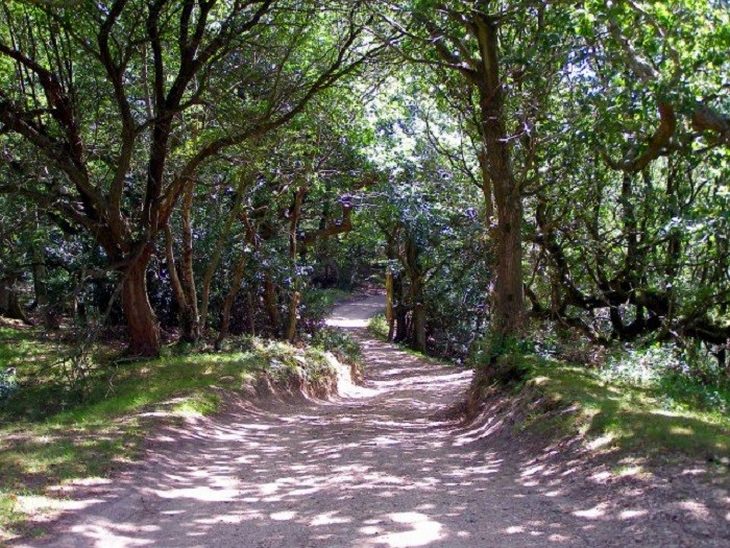 Just several hours outside of London, lies the "New Forest" – a charming nature reserve that provides tourists with a reprieve from the constant hustle and bustle that's synonymous with a metropolis inhabited by more than 10 million people. In the reserve, you can find gorgeous parks, stunning botanical gardens, and some of England's wildlife, such as deer, which are common in the area.
For those of you who want to stay the night, the area is filled with wonderful boutique hotels, caravans you can rent, and even some camping sites.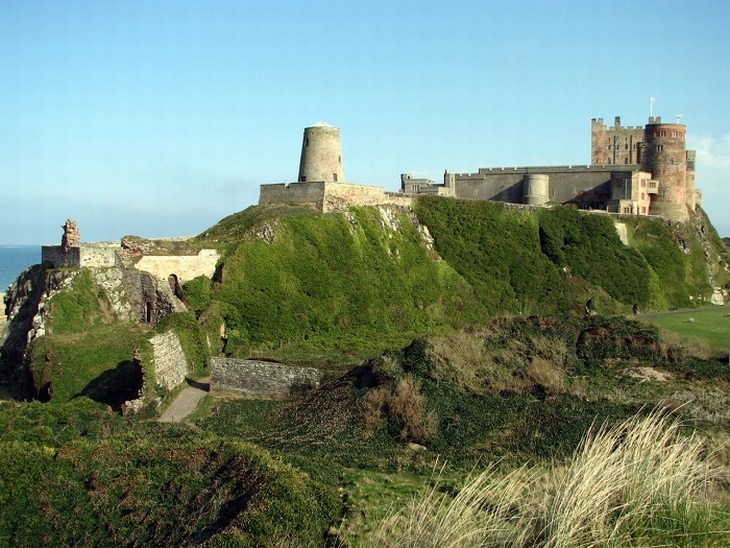 Also known as "The Dramatic Beach" thanks to the castles that sit on the cliffs above it, as well as the gigantic sand dunes and small stone homes. This combination makes anyone feel like they've stepped into a period drama. Visitors can combine trips to ancient castles, unspoiled beaches, and tall cliffs that overlook tiny, colorful rocky islands. Bamburgh is located in close proximity to Edinburgh, the capital of Scotland and an incredible tourist destination in its own right.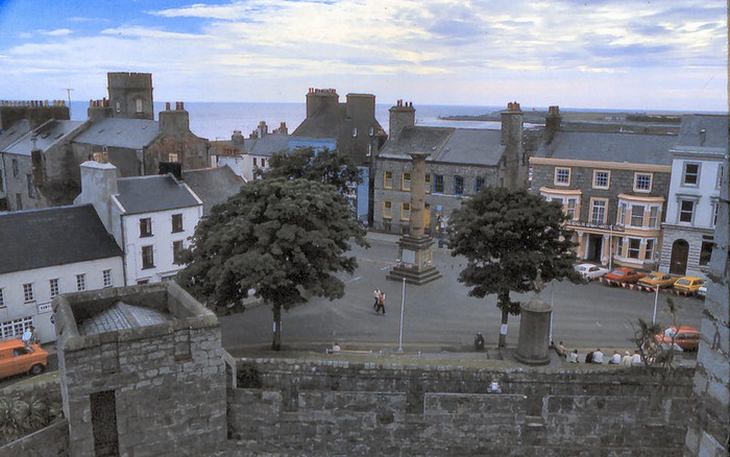 On a riverbank littered with humble stone huts located on the Isle of Man, visitors can feel like they've stepped through a time portal and into the past. Next to the town's quaint port and ancient stone homes, one can find Rushen Castle, one of the largest and most impressive medieval castles in Europe, and visit the museum that tells the story of the town and its traditions. There's also rich nightlife for you to explore.
5. Cardiff – A vibrant nightlife experience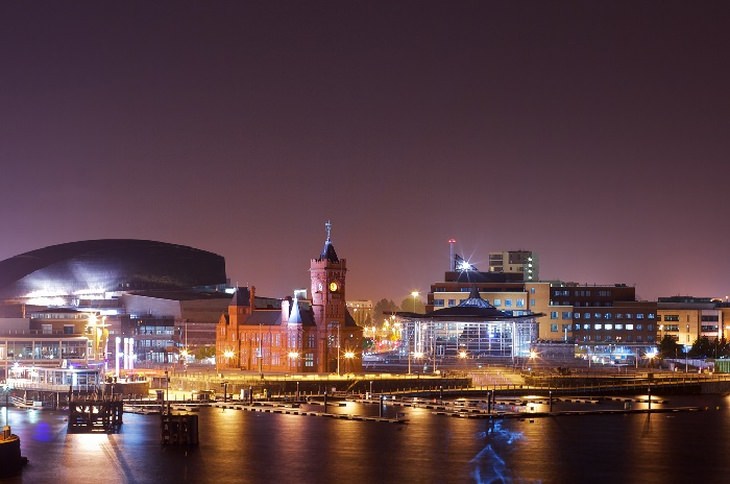 While London gained international recognition quite some time ago, the capital of Wales, Cardiff, is still building its international reputation. It's particularly well-known for its nightlife scene, shopping centers, historical buildings, great castles, and a lovely beach – all in one place. It also boasts a plethora of cultural experiences, including theater performances, shows, restaurants, and some fun tourist traps, such as a romantic cruise or a ride in a horse-drawn carriage.
6. Cornwall – A fascinating archeological tour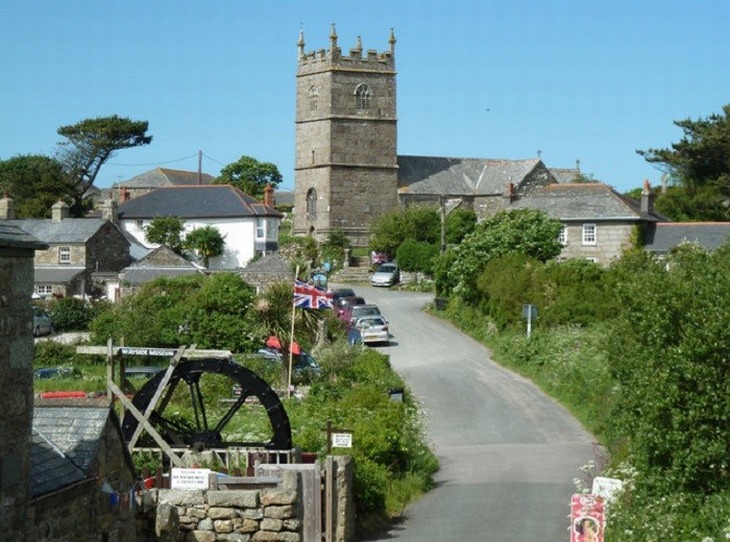 Archeology and nature buffs will have an unforgettable experience in Cornwall, thanks to the spectacular combination of untamed nature alongside some of the world's most important archeological sites. According to legend, the great King Arthur was born in the area, and the castle ruins at Tintagel have been touted as a possible location for Camelot castle.
Cornwall is also the background for the tale of Tristan and Isolde, a cornerstone of British folk history. It seems that every stone in this place has its own story to tell, with each path they line taking you to another magical location. The largest city in the region is Truro, but there are plenty of small villages you can visit, as well as comfortable camping grounds.
7. Dorset – Virginal, sunny beaches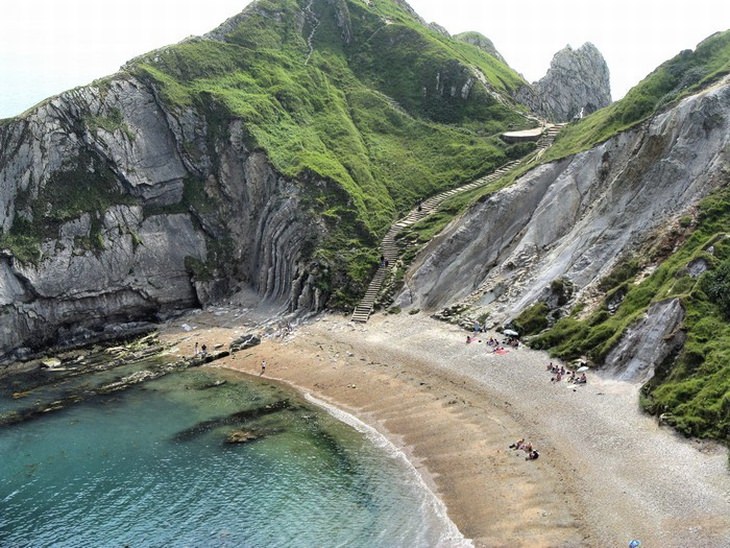 A bathing suit, sunglasses, and sunscreen – three things you probably didn't think to bring on your vacation to Britain, but if you visit Dorset, you will be sorry you didn't. Located in the south of England, Dorset's beaches rival many Mediterranean beaches. During your vacation, you can stay in the town of Weymouth, and enjoy the many museums, shows, restaurants, and bars. If you prefer the wilderness, you can rent a caravan and tour the region's magnificent beaches.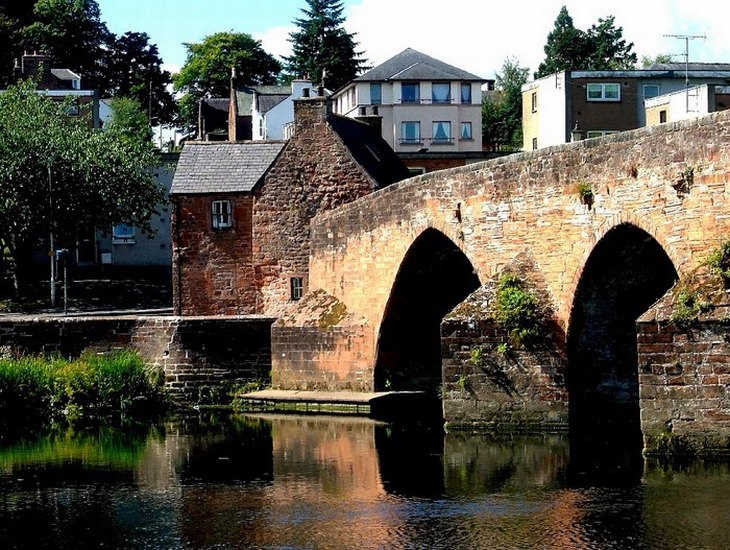 Drummore enjoys considerable Moroccan influence, which can be somewhat surprising for a tiny village in the north of England. While the village has a traditional Anglican community, the decoration of the homes, fishing boats, and picturesque streets feel more like you're walking in an old Arabic village. While the small village may seem to be plain, tourists will be able to find plenty of fun activities, such as countryside tours, visits to the local castle, water sports, and visits to historical buildings in the area.
9. Glencoe – The wild mountain range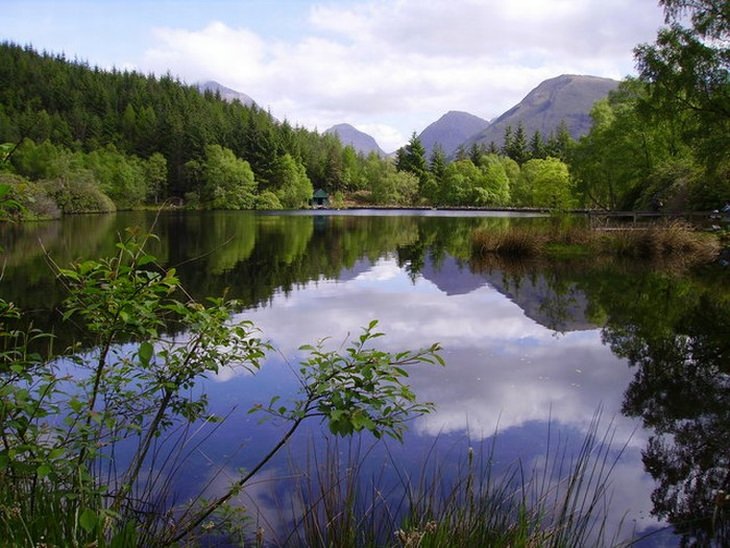 If you've always wanted to see the mountains of the Himalayas but are too scared to face the perils such a trip may present, then you'll want to visit Glencoe in Scotland. This small, touristic village offers plenty of tours through nearby mountains, views of countryside lakes and lovely waterfalls, not to mention countless stories about the region's history - both factual and legendary. The area changes completely with each new season, and you're guaranteed to have a phenomenal visit, no matter the time of year.
10. Brighton – The alternative to London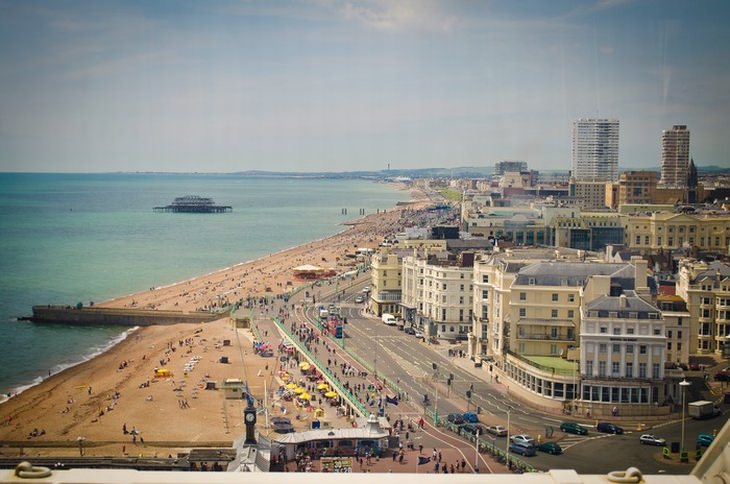 Aside from fun beaches, Brighton offers a truly perfect vacation, thanks to the local art and history museums, and the variety of nightlife options it has to offer. And the best part is that Brighton is located a mere 50 minutes' drive from London.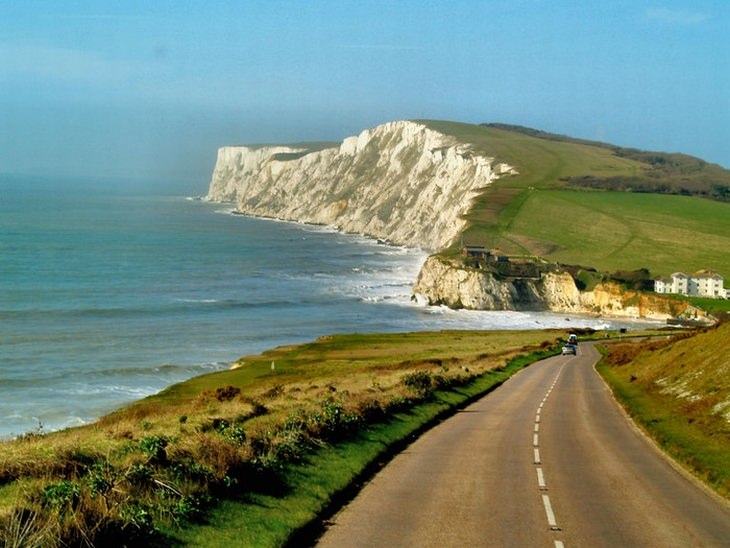 Are you tired of the big city and need some peace and quiet? Then this is what you'll find on the Isle of Wight – a mere two-hour drive and short ferry ride from London. The island is the perfect getaway, letting you enjoy secluded beaches, magical cruises, unique art exhibits, and a variety of activities for children, including museums and recreational parks. Visitors are also encouraged to take bicycle rides and enjoy the local water sports options.
12. Tenby – A Mini-England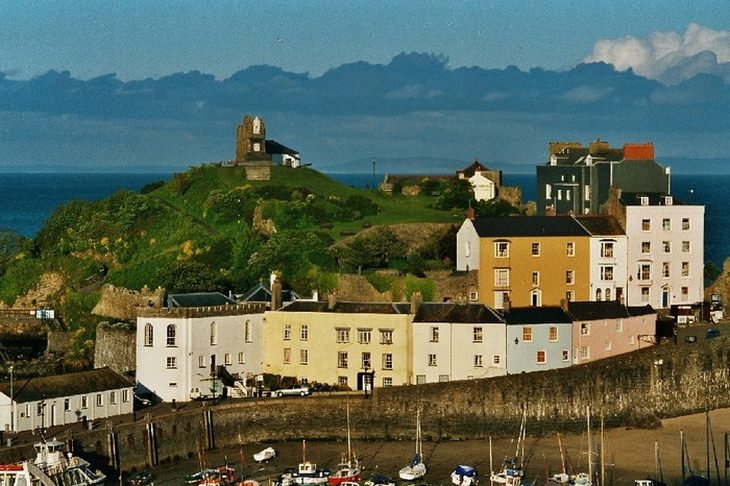 This tiny town can provide you with a comprehensive look at Britain and all of its characteristics in a single place. The eye-catching buildings, silent beaches, and impressive castles – all combine to provide you with the perfect vacation experience. The town even won the nickname "Little England Beyond Wales" and is a popular tourist destination for British people.
13. Staffa – An exotic experience in Europe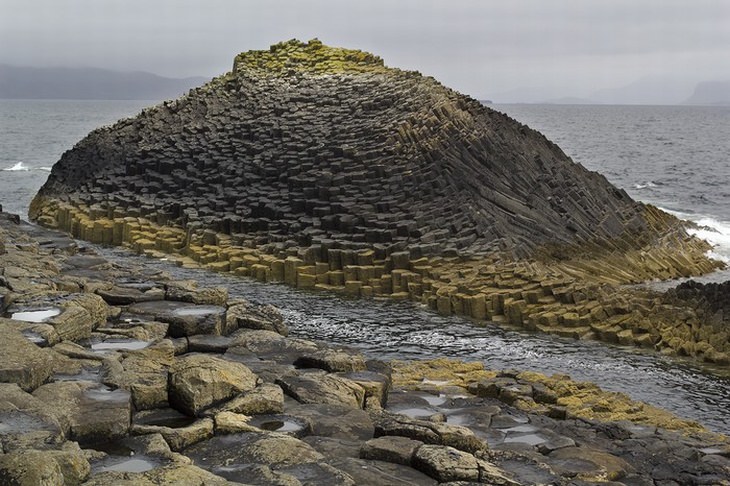 With its unique and impressive basalt towers, through enchanting tunnels and breathtaking views, visitors of this island may feel like they somehow ended somewhere otherworldly. The basalt towers give the place the nickname "the Island of Towers". Visitors who love animals will see puffins, gulls, common shags, gray seals, pilot whales, and basking sharks.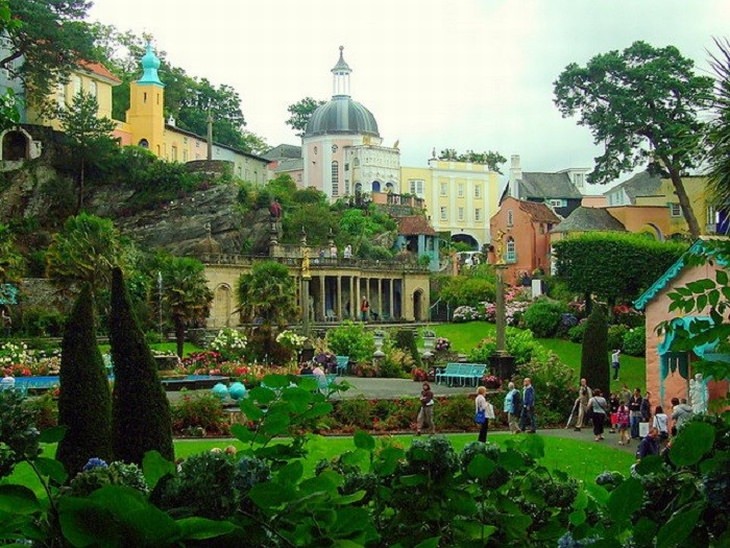 Portmeirion feels more like an Italian village than an English one, thanks to the colorful architecture of the houses, alongside manors, botanical gardens, and even a small palace, all of which give this place a beauty that combines the old world with the new in all its glory. It is located in north Wales on the banks of the river Afon Dwyryd.