Is there any kid that doesn't love playdough? This squishy, colorful and fun material is the highlight of preschools around the world, and it even helps kids develop their imagination and fine motor skills. The other amazing thing about playdough is that its easy to make at home. So if you are looking for a toy that will keep your kids occupied for hours, try making some of this colorful playdough with them as a fun afternoon activity.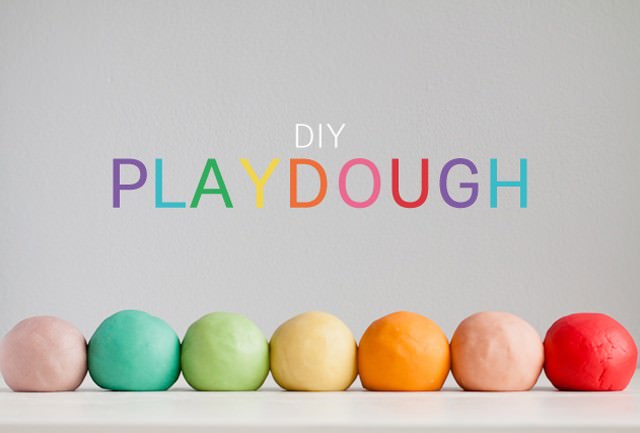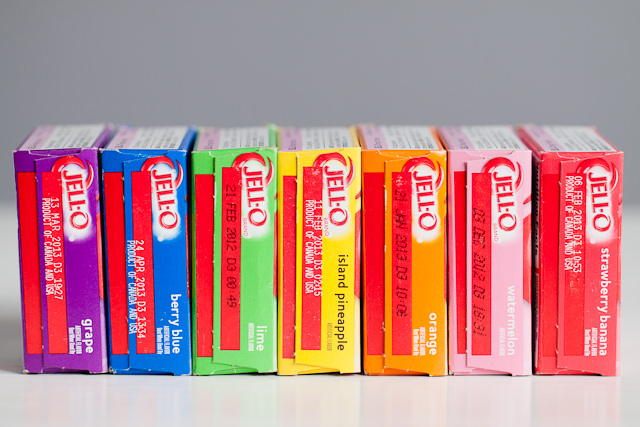 Recipe makes: one batch of playdough

What you'll need:

1 cup white flour
1 cup warm water
2 tablespoons salt
2 tablespoons cream of tartar
2 tablespoons cooking oil
1 3 ounce pack of Jello (for each color)
Mix together all of the ingredients in a small sauce pan. Even if it means more cleaning up for you, let the kids do the mixing and the measuring. They will learn about helping in the kitchen and it's a lot of fun for them. Keep mixing through until most of the lumps are gone, with a whisk or spatula.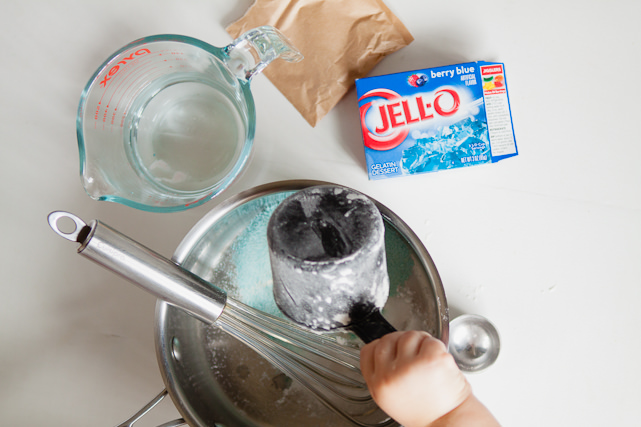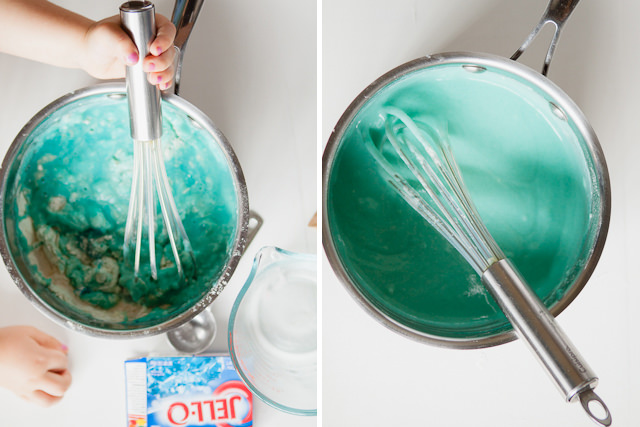 Cook the mixture in the saucepan over medium heat, stirring continuously until the mixture thickens into a ball of dough. This step can take a while, but make sure that the kids keep stirring. The dough will be ready when you can't stir anymore.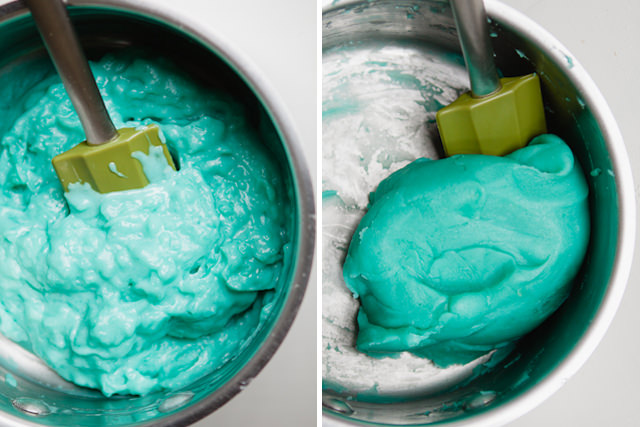 Once the dough has finished cooking, place the dough on a cutting board or silicone mat covered with flour and wait for it to cool. The kiddos could get impatient that this point, so many start making another color dough with them.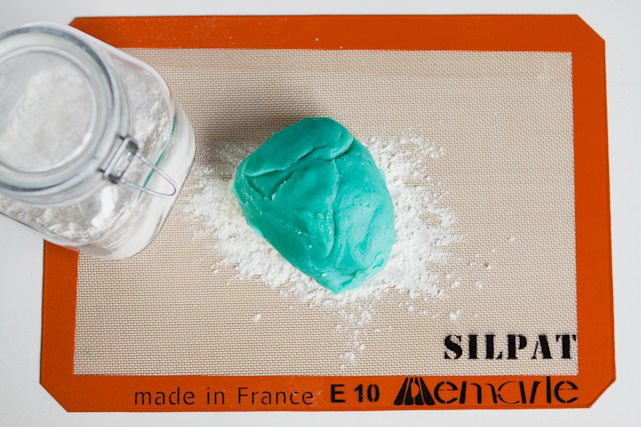 After the dough cools (about 20-30 minutes), let the kids knead it, adding in flour until it is no longer sticky (about 1/2 cup). At this point you can add extra food coloring if you have it to make the colors more vibrant or glitter if the kids want an extra sparkle.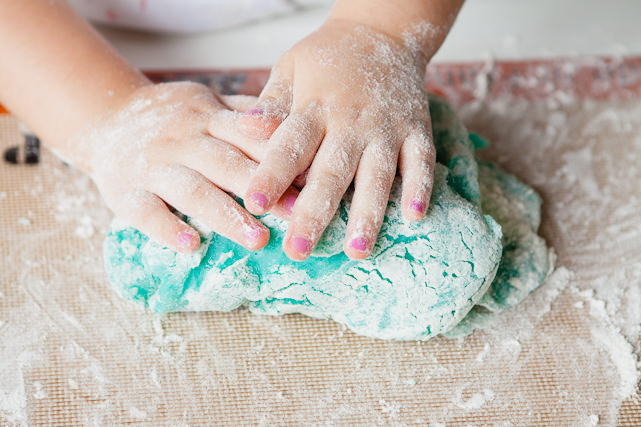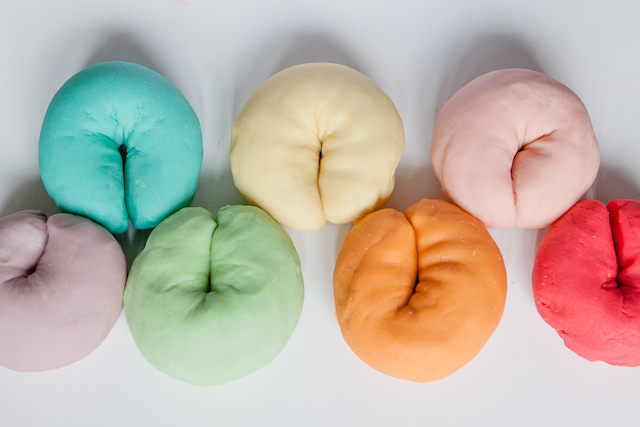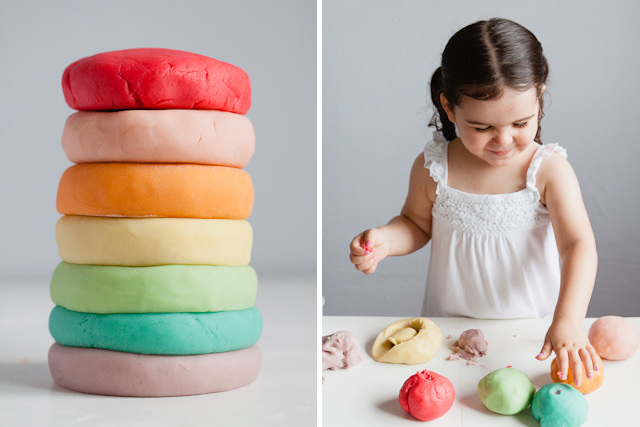 The recipe will make a lot of playdough, so feel free to half it if you want. Now, let their imaginations run wild with their very own homemade playdough! The dough can be stored in the refrigerator in an airtight container for a few weeks.