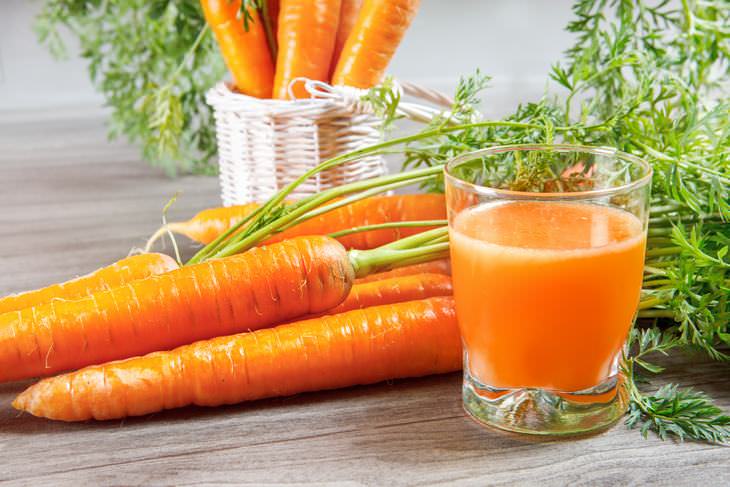 Want to give your hair a reddish-orange tint? Depending on the color of your hair, the tint can last for a few weeks. To dye your hair with carrot juice follow this recipe:
1. Combine the carrot juice with a carrier oil like coconut or olive oil and apply the mixture liberally to your hair.
2. Wrap your hair in plastic and let the mixture sit for about an hour. Then rinse with apple cider vinegar. You can repeat this the next day if the color isn't strong enough.
2. Beet juice
If you are looking for a deeper red tint with cooler undertones, opt for beet juice instead of carrot juice. The steps are similar to carrot juice. Instructions are as follows:
1. Mix the beet juice with a carrier oil and apply the mixture liberally to your hair then wrap your hair.
2. Let the mixture sit for about an hour before washing it out.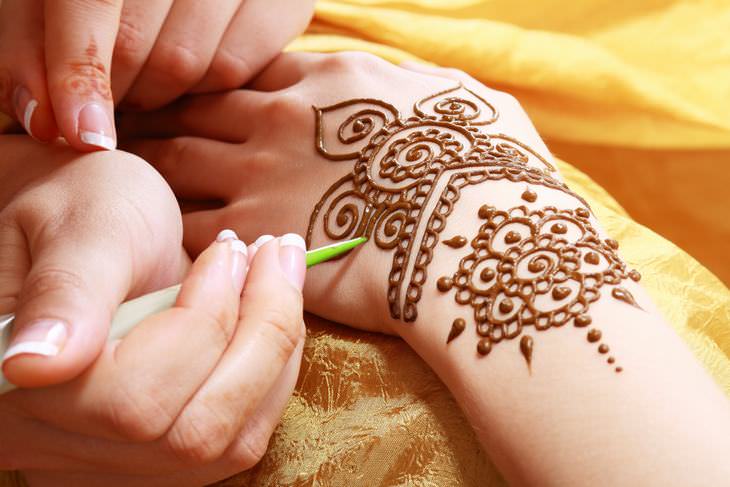 While traditionally used to create temporary tattoos directly on the skin. It can also be used to dye your hair red. Henna comes in a powder form and is the longest-lasting, most vibrant natural hair dye option. The color can last for up to four to six weeks. Here's what you need to do:
1. Mix 1/2 cup of henna with 1/4 cup of water and stir the mixture until it's completely combined and feels like the consistency of mashed potatoes, adding more water if necessary.
2. Once done, cover the mixture with plastic wrap and let it sit for about 12 hours. Take note that you may need to add more water after the 12 hours so that it can be applied to your hair.
3. Then, wash your hair without conditioning it.
4. Wear a headband and apply an oil, like coconut oil along your hairline. This step is required so that the henna won't stain your skin.
5. Then, apply the paste mixture to small sections of your combed, damp hair until all of your hair is covered.
6. Wrap your hair in plastic and let the color set for at least two hours, and up to six before washing it out.
4. Lemon juice
Lemon juice is a great way to help strip your hair of its pigment slowly, lightening it over time. It is best used to achieve sun-kissed highlights naturally. Unlike other methods described here which achieve temporary color changes, the results of using lemon juice are permanent. When applying lemon juice to the pigment on the portion of your hair, it will b gone. You can get rid of this lightened hair by chopping it off only. To use lemon juice to color your hair, follow the instructions below:
1. Pour the lemon juice into a spray bottle.
2. Spray the juice liberally onto your hair.
3. Use a comb to spread and separate the juice evenly through your hair.
4. To get optimal results, sit outside in the sun.
5. Prior to washing it out, leave the lemon juice to sit for at least an hour.
6. You can do this a number of times in order to get rid of the desired effect if necessary.

Bear in mind that the lemon juice method works slowly and will require a few repeat sessions.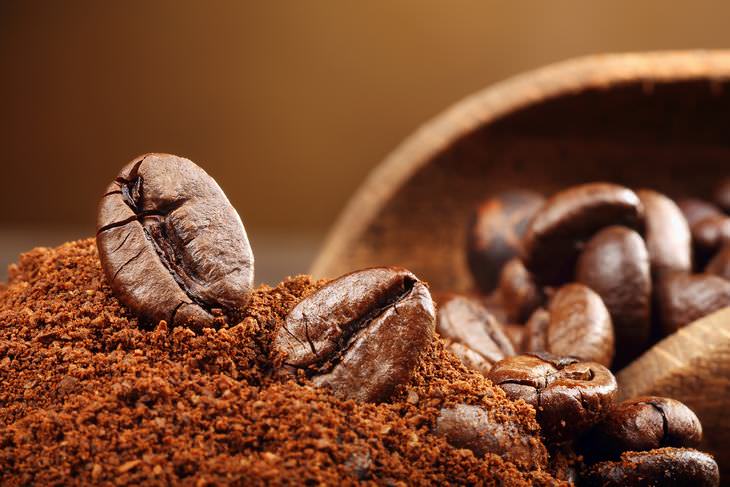 A cup of brewed coffee will do more than just give you a caffeine boost. It can help dye your hair a shade or two darker and may cover up some gray hair in the process too. Follow the following tips to dye your hair with coffee:
1. Brew a strong cup of dark-roast coffee and mix 1/2 cup of coffee with 2 tablespoons of coffee grounds and one cup of leave-in hair conditioner.
2. Apply the mixture to clean, damp hair then let the mixture sit for at least an hour and wash it out when you are done.
3. Repeat if necessary.
Bear in mind that coffee won't provide a drastic change to your hair and it won't last for long. But if you need a quick and affordable boost then it's a good option to try.
6. Sage
If your hair is dark brown or black and you want to darken it up a bit, sage is a good option as it will deepen the shades of brunette hair and can also help cover up gray hairs. To use sage to dye your hair do the following steps:
1. Steep between 1/2 and 1 cup of dried sage in a quart of boiling water for at least 30 minutes. Bear in mind that the longer you let it steep, the darker the tint could be.
2. Let the water cool and strain out the sage.
3. After you wash and towel-dry your hair, pour the sage over your hair for as long as possible, then let the tint develop for at least 15 minutes before washing it out.
7. Chamomile tea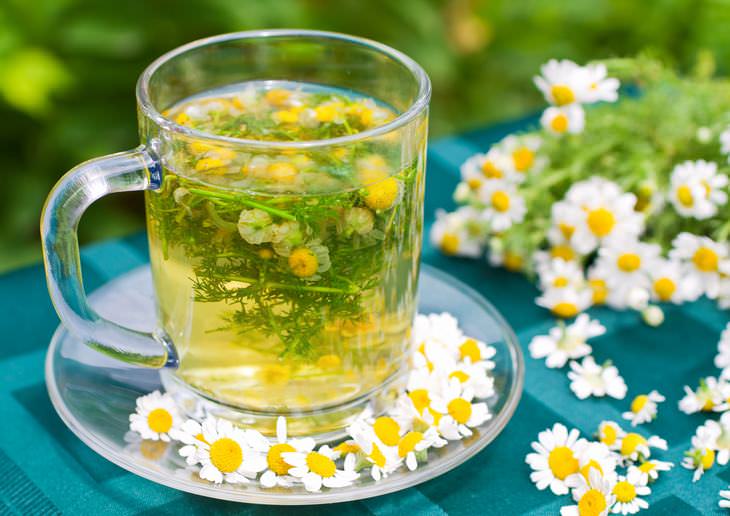 Do you want lighter hair? Chamomile tea can help you do just that. It is especially effective for those who already have blonde hair. If this is the look you want to create, here's how you can use chamomile tea to lighten your hair:
1. Steep 1/2 cup of chamomile flowers in boiling water.
2. Let the mixture sit for half an hour to steep and cool and then strain the flowers out.
3. Once you have washed your hair, pour the brewed tea through your damp hair at least 10 times.
4. Wait for about 16 minutes before washing it out.
While you can use this treatment once, it is most effective when used at least once a week in order to maintain a beautiful, bright color.
How to make the color of natural hair dye last longer?
After you have dyed your hair and it looks good, you need to prevent the color from fading. There are a couple of ways to extend the life of your naturally dyed hair. Here's how:
1. Keep the use of hairdryers, straightening and curling irons to a minimum.
2. When you use hot styling tools, apply a thermal protectant to your hair.
3. Avoid taking hot showers and skip washing your hair whenever possible.
4. Ideally, use a water filter in your shower which can help filter out color-draining chemicals like chlorine and heavy metals.