A wedding is a personal and special occasion. It is a celebration that varies from continent to continent, with each country embracing its own traditions and cultures. Each celebration is beautiful and unique in its own way. One of the most exciting parts of a wedding is the bride's wedding gown. But, have you ever given much thought as to what wedding dresses around the world look like? You may be surprised to discover the gorgeous details and traditions that vary between one country and the next. Let's take a look:
1. Ethiopia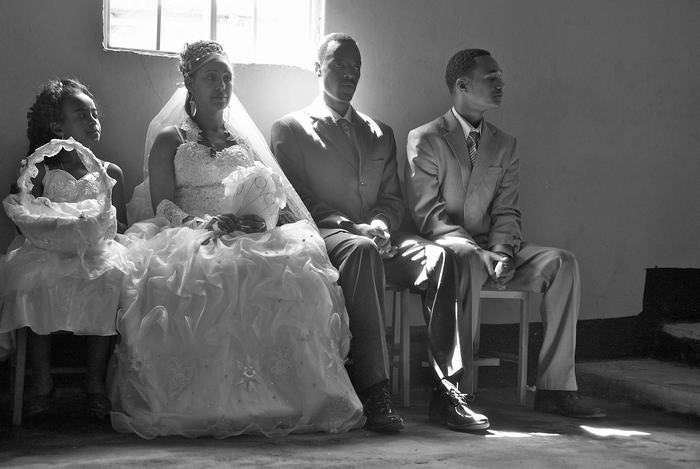 This Ethiopian bride wore a white wedding gown and a veil. Her flower girl's dress was designed to match.
2. Turkmenistan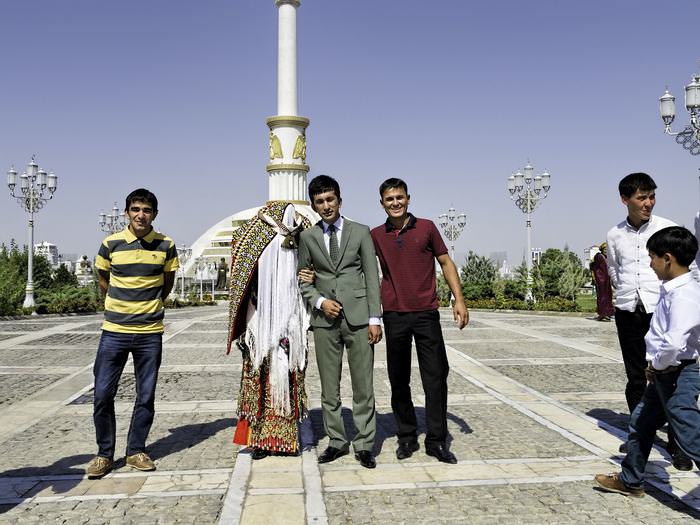 A red dress and an embellished headdress is traditionally worn in Turkmenistan. The veil that covers her face is meant to protect her against evil forces.
3. China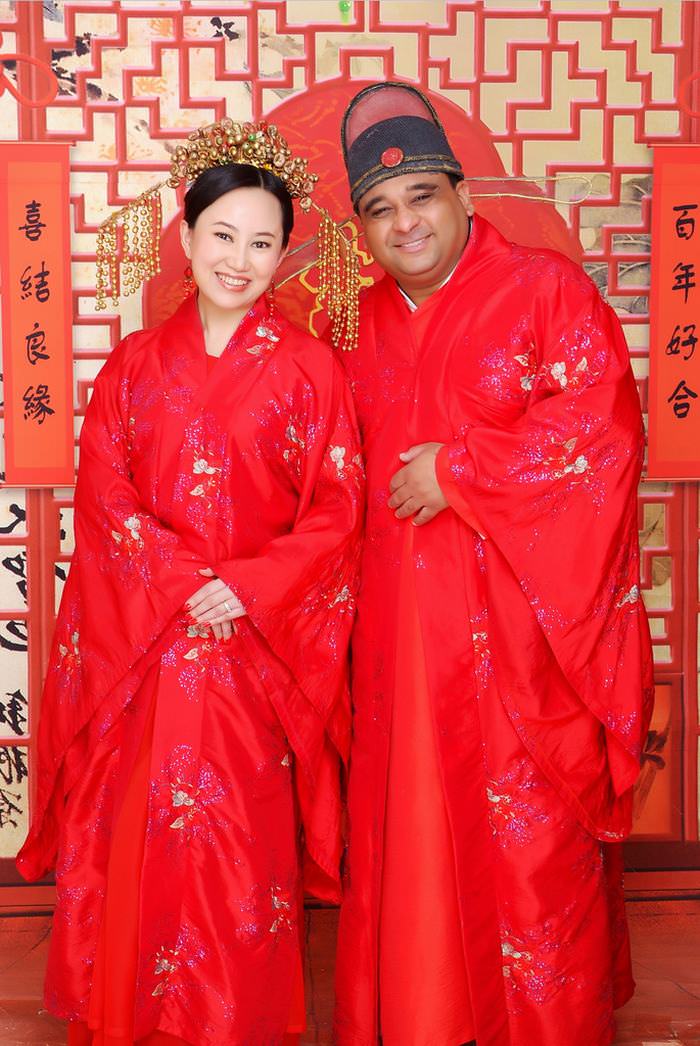 Traditional dresses in China are often red with gold or silver embroidery. The color is said to symbolize love and prosperity.
4. Sri Lanka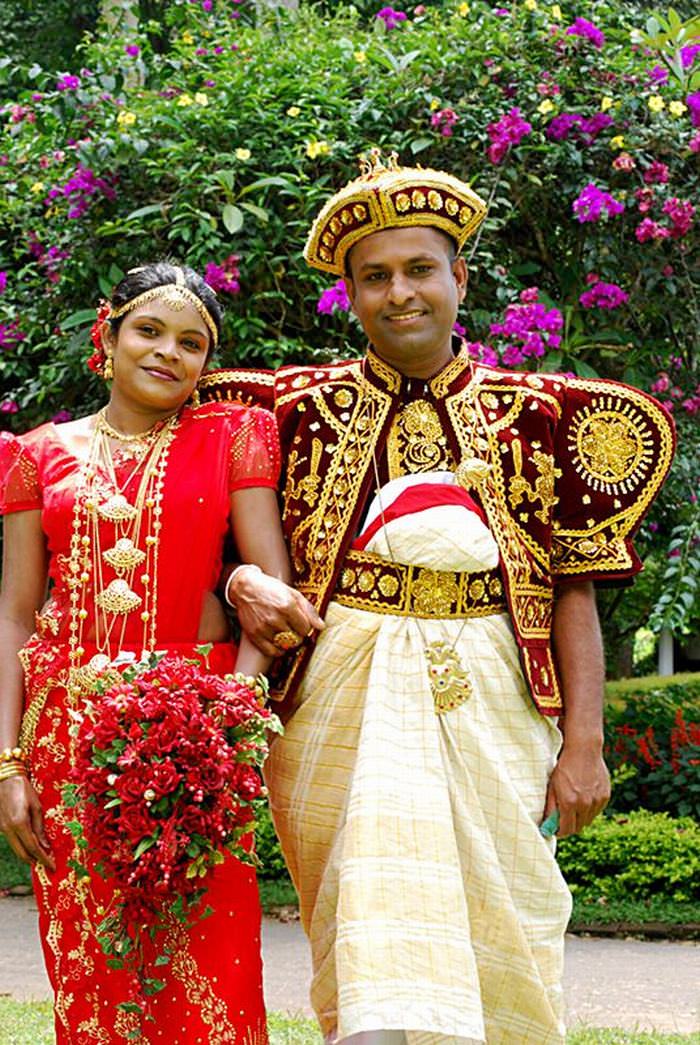 A gold, cream or red sari is worn by brides in Sri Lanka along with wedding jewelry and a hair ornament. Traditionally, the groom wears a mul anduma, an ornately draped outfit, that can take over 30 minutes to put on.
5. Thailand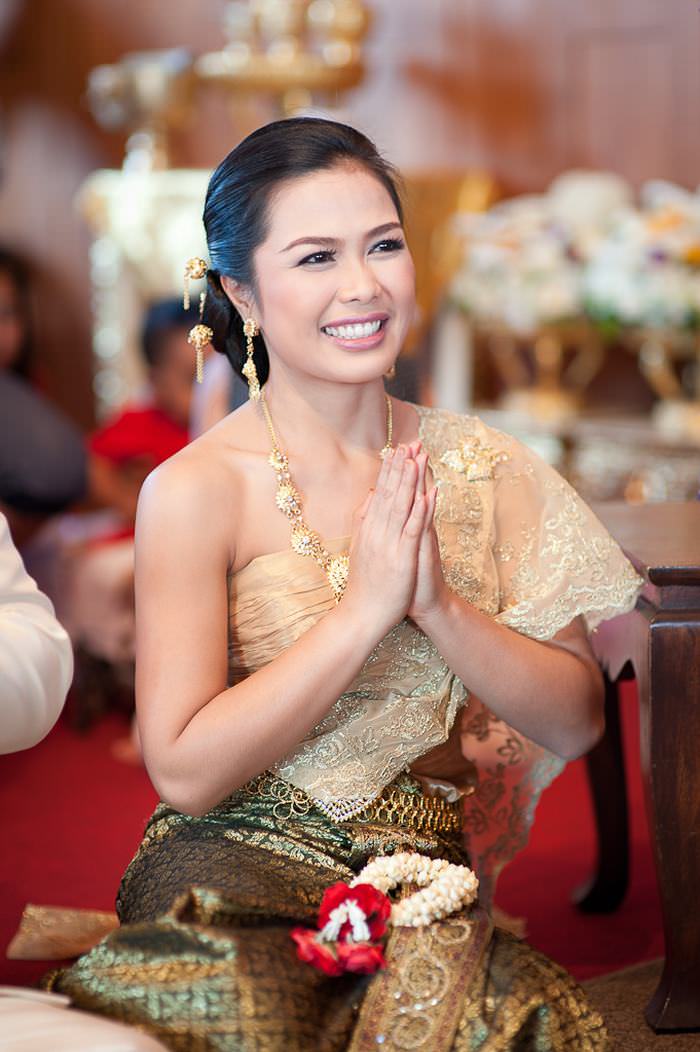 In Thailand, brides wear traditional Thai costumes.
6. Malaysia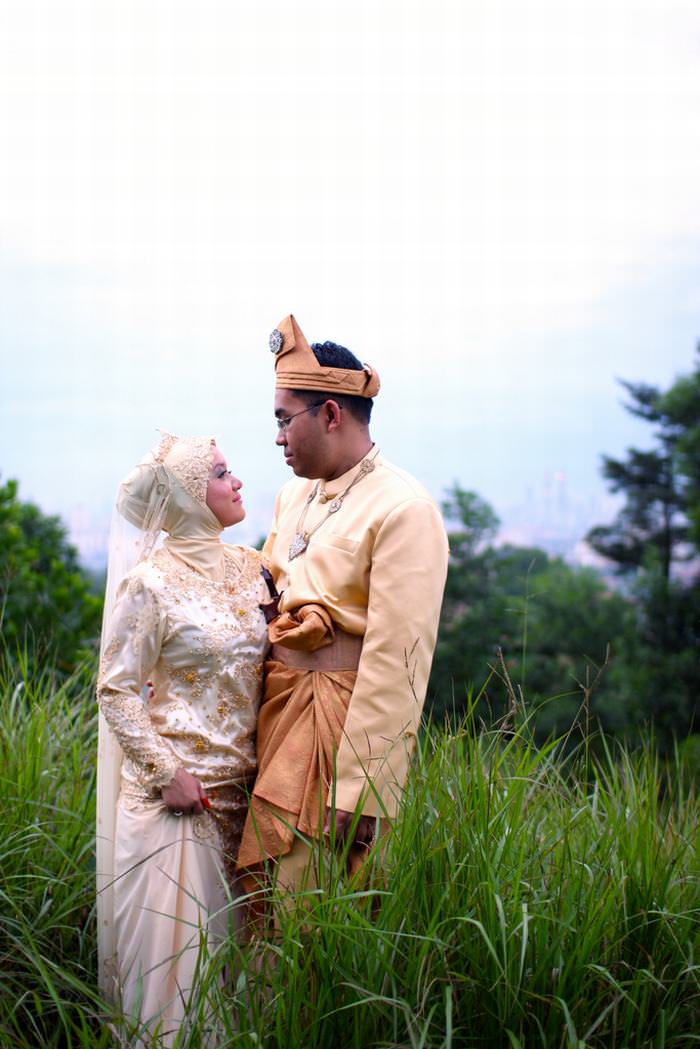 In Malaysia, the bride and groom wear traditional Malay attire, made from a hand-woven fabric called songket.
7. Japan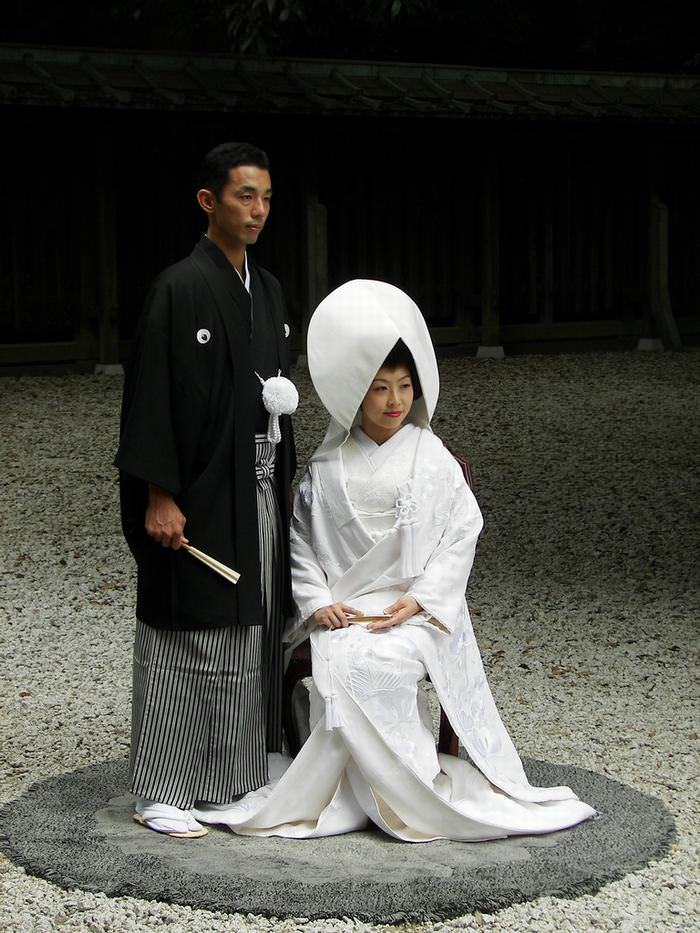 In a Shinto ceremony (an ethnic religion in Japan, establishing a connection between present-day Japan and its ancient past), the bride and groom wear traditional kimonos. The white headdress that the bride is wearing is known as a tsunokakushi.
8. Macedonia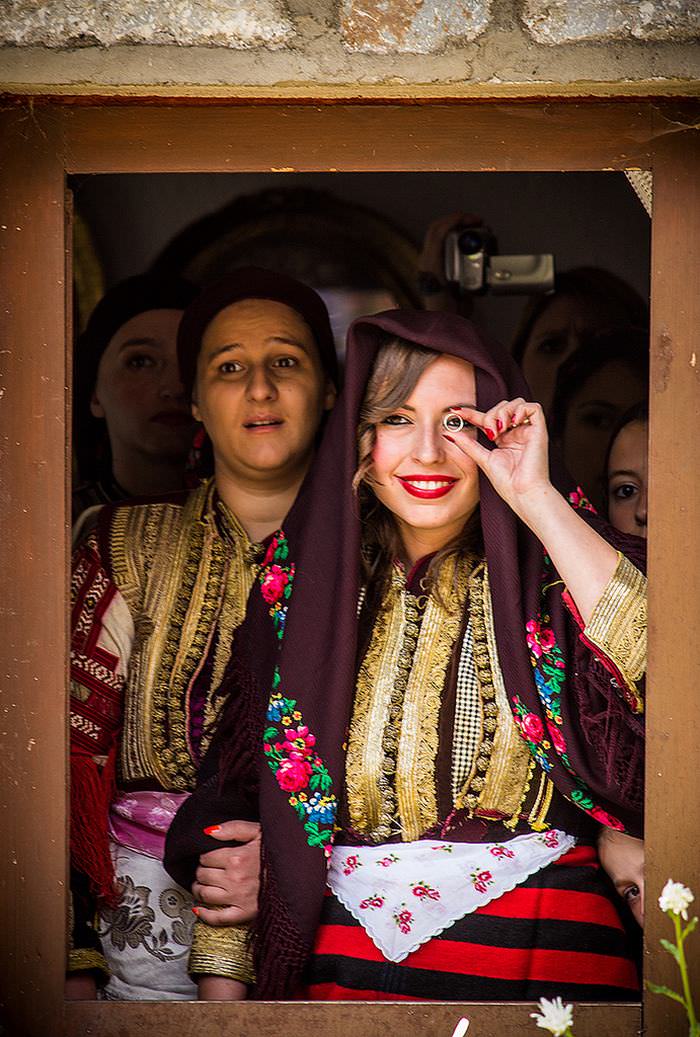 A traditional costume is sometimes worn by brides in Macedonia. Silver and gold coins are tied around the waist and silk and gold strings are hand sewn throughout. In this photo, the bride is looking through her wedding ring to view her groom.
9. Indonesia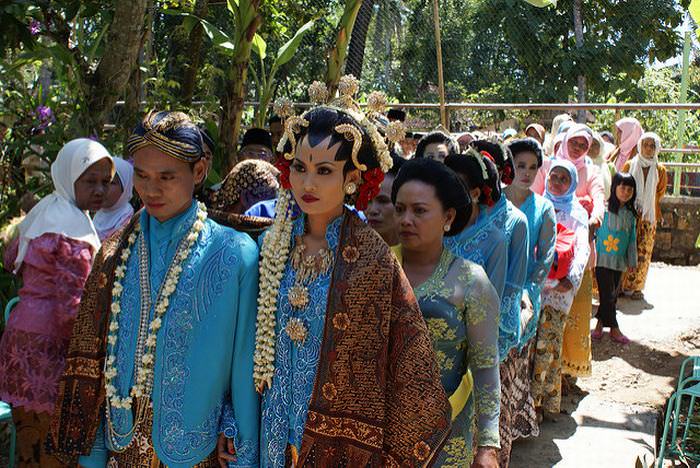 Dresses in Indonesia vary greatly, depending on the region. However, many brides generally opt for heavily embroidered costumes in bright colors.
10. India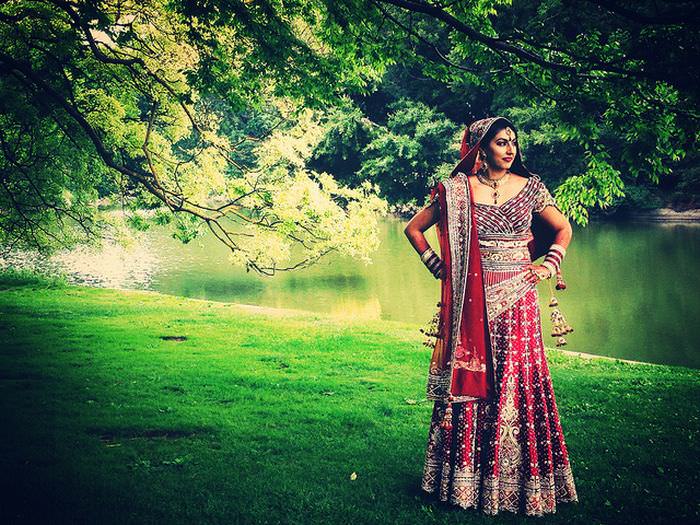 In many parts of India, brides traditionally wear a red sari. The color is believed to be auspicious.
11. Brazil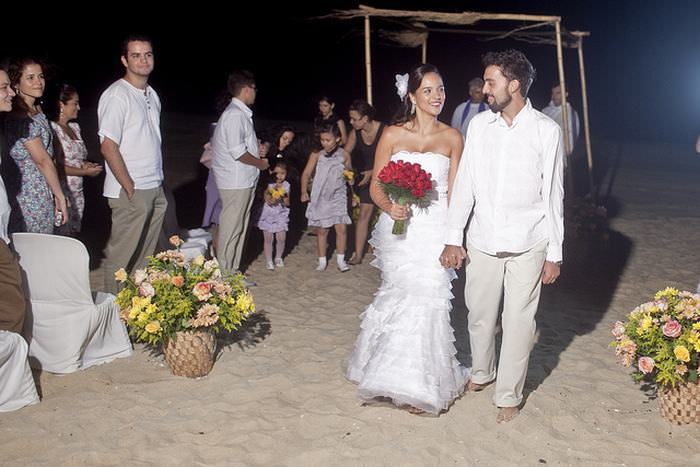 At this beach wedding, the bride chose to go barefoot.
12. France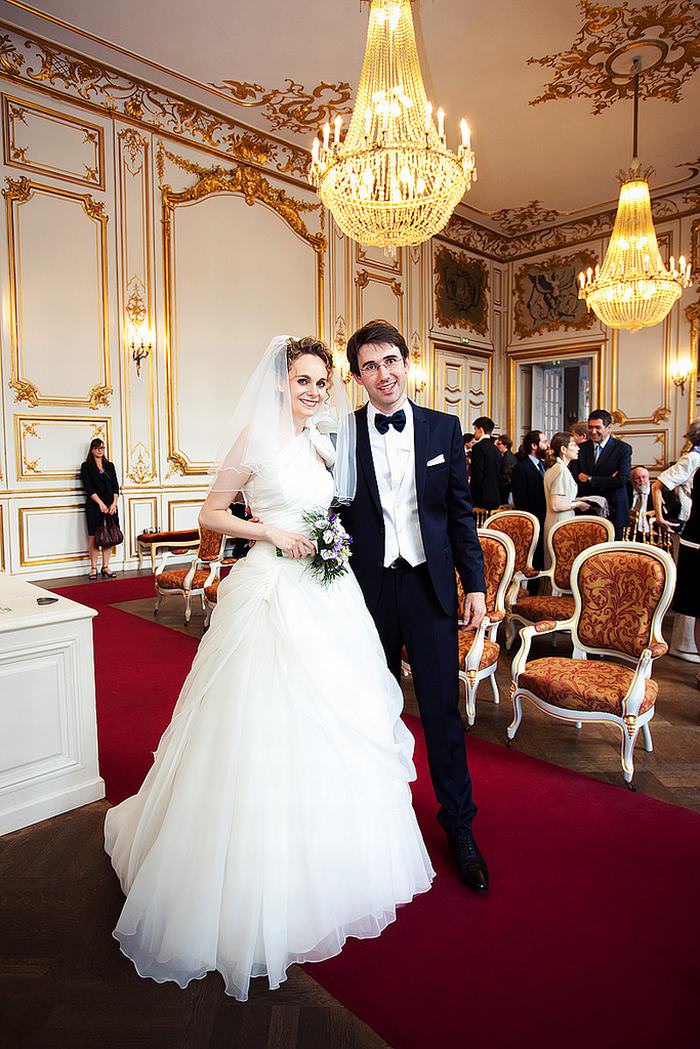 A typical western wedding. Brides and grooms generally opt for black-and-white for their big day.
13. Bolivia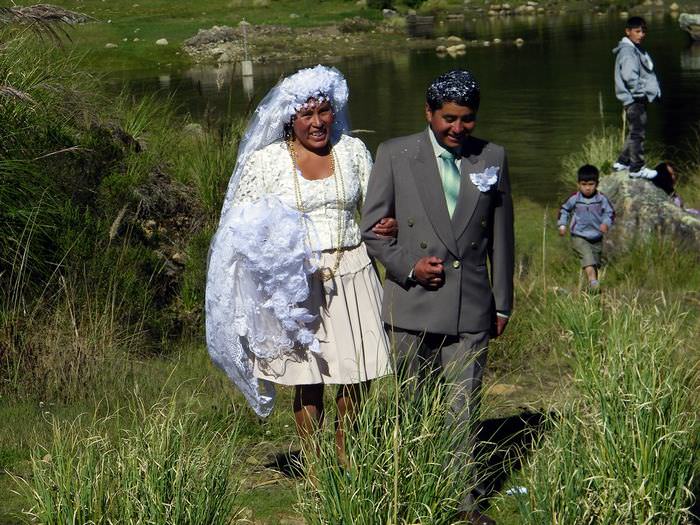 This Bolivian bride opted for a long veil, floral headband, and white separates, and accessorized her wedding attire with a long gold necklace.
14. Ukraine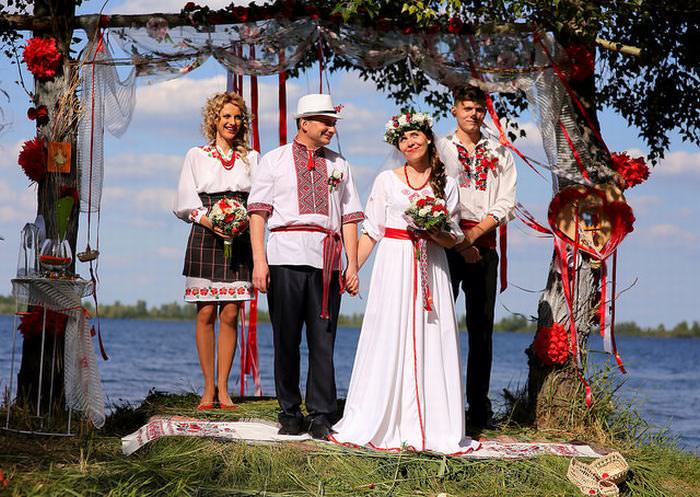 It is traditional for a bride to wear a crown made of myrtle or periwinkle in Ukraine.
15. Spain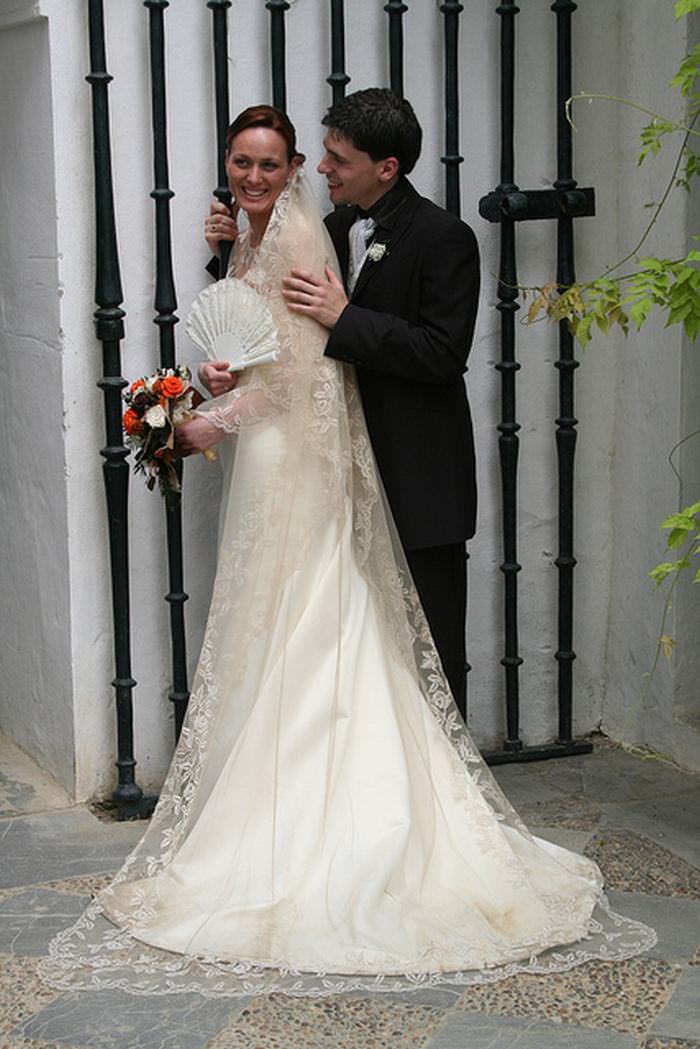 This Spanish bride is accessorized with a fan as a nod to the flamenco tradition.