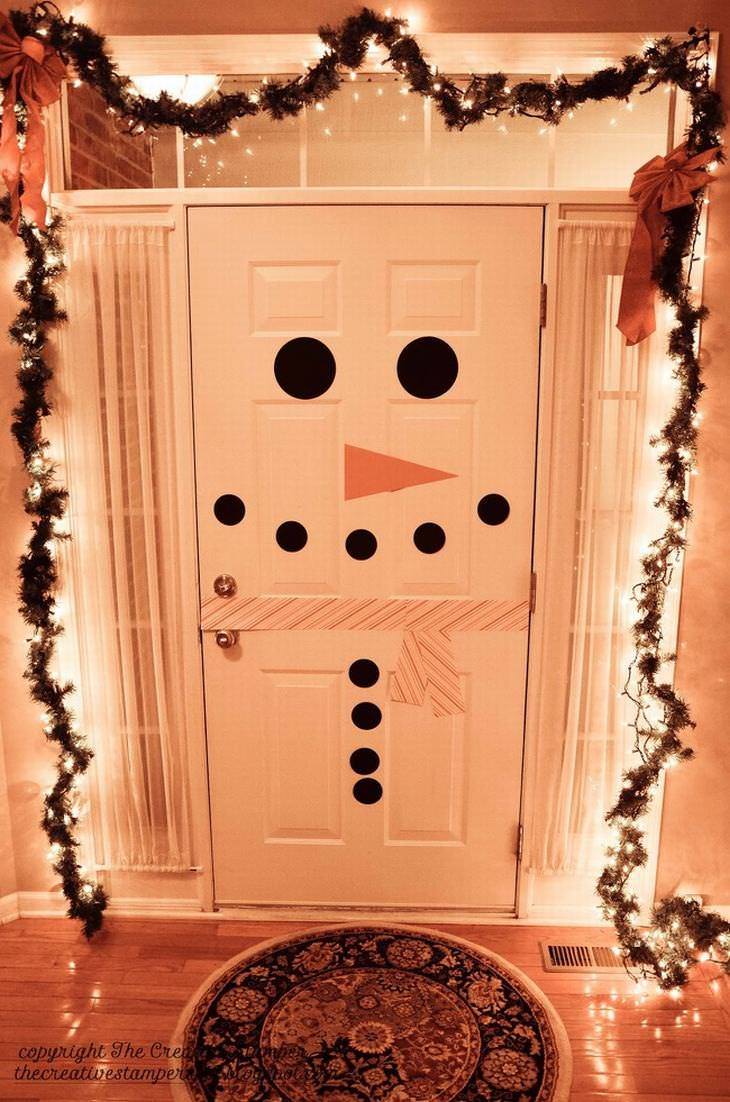 There isn't a better place with Christmas decorations than the entrance to your home. All you need is a couple of ribbons and any kind of fabric coupled with some pretty lights to make your entranceway really festive.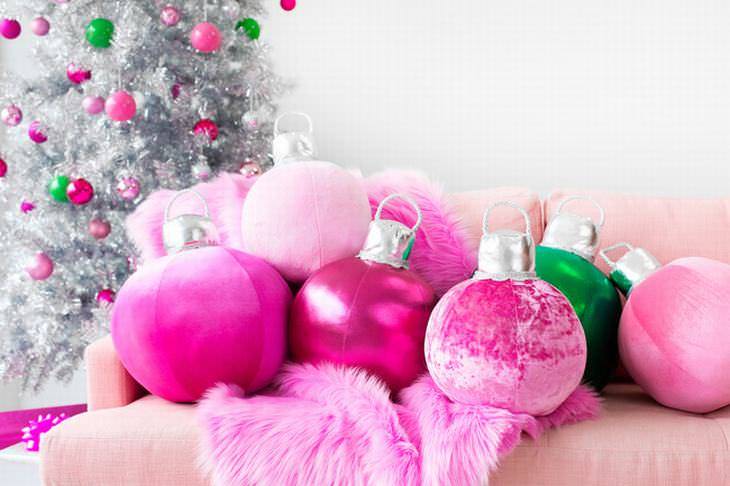 All you need to make these wonderful decorative pillows is some half a yard of fabric, such as velvet, fleece or lamé, some fabric stuffing, fabric scissors, and a sewing machine. You can get the template for making these decorative pillows here.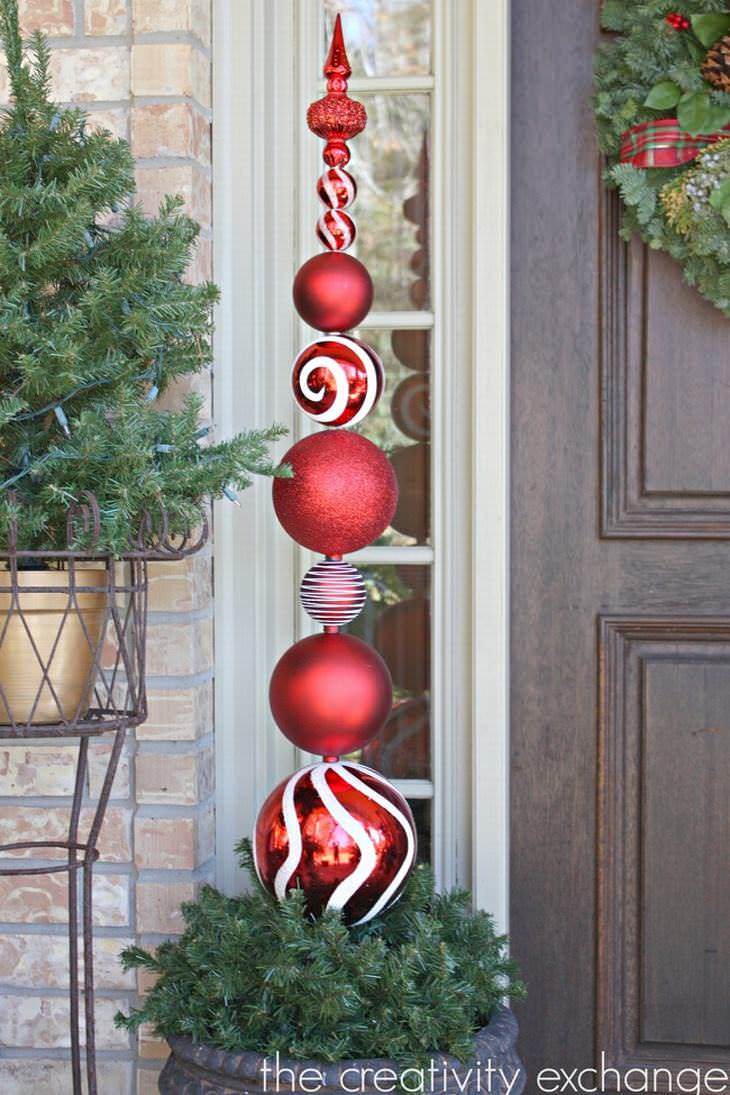 Have you ever thought of combining your existing decorations into a festive Christmas topiary? You can even use old toys, make a small topiary for the house, or an even bigger one for the street. The one shown above is great inspiration for either your front or back doors.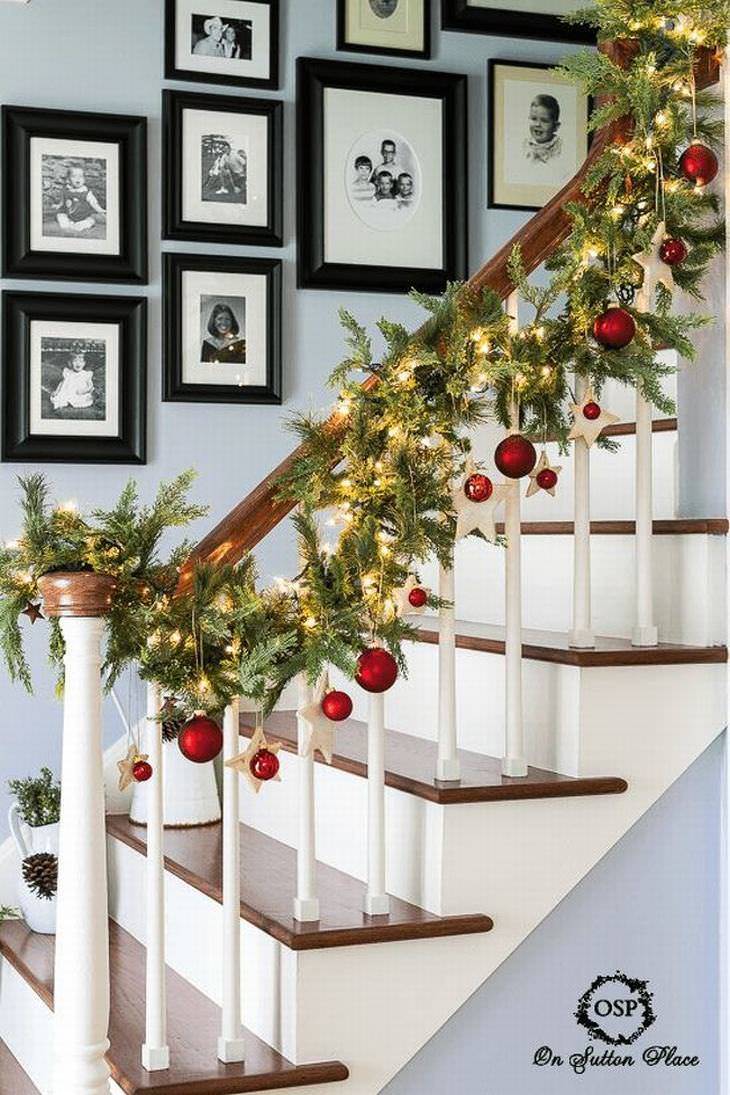 Banisters can easily be decorated using a combination of toys, lights, and branches. A decoration like the one above will work beautifully in your home.
5. Vases with lights and toys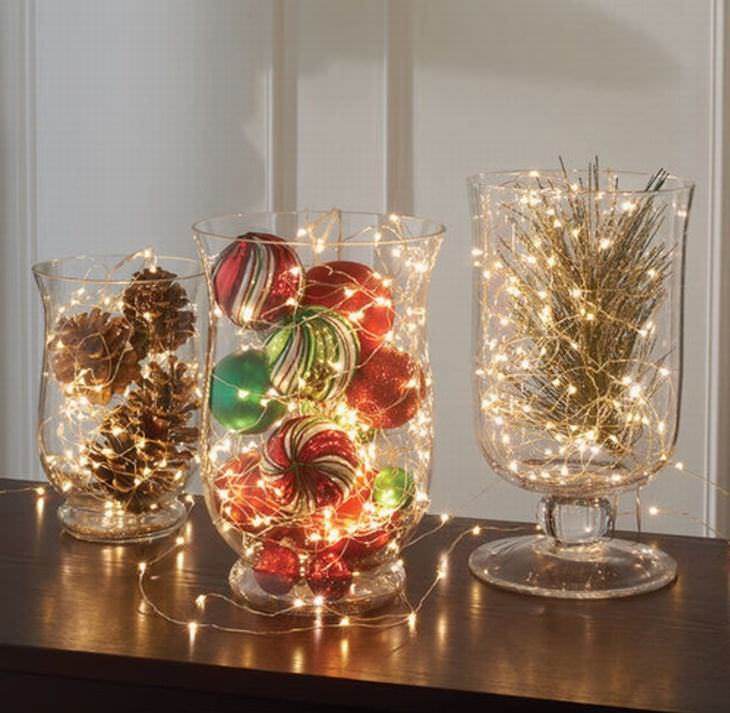 If you've still got a ton of decorations left over from decorating your Christmas tree, then you can use them inside a vase as shown above. Wrap them in lights for added pizzazz and your home will suddenly become a lot cozier.
6. Window treatments fashioned out of Christmas ornaments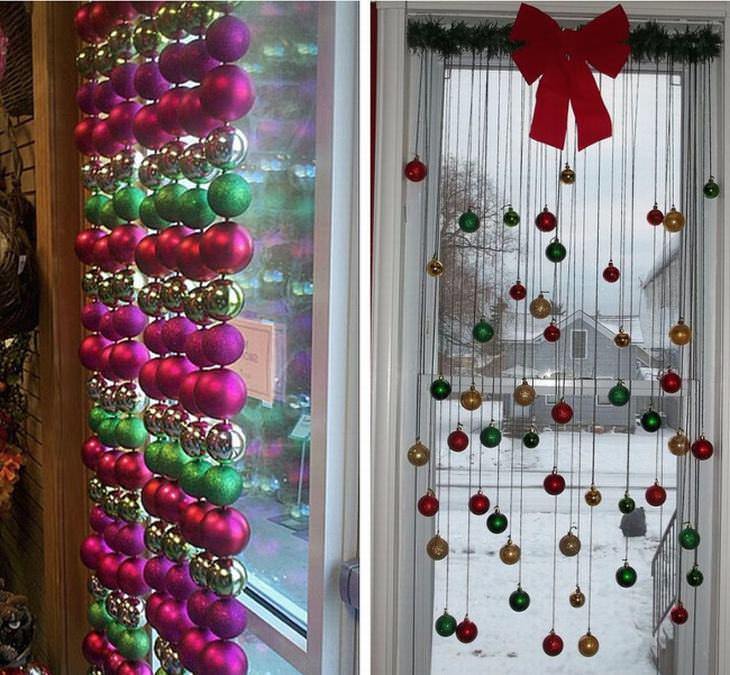 It isn't just snowflakes that work well as window decorations at Christmas time - you can try connecting a series of Christmas balls with a thread and hang them as shown in the picture.
7. Lights placed inside bottles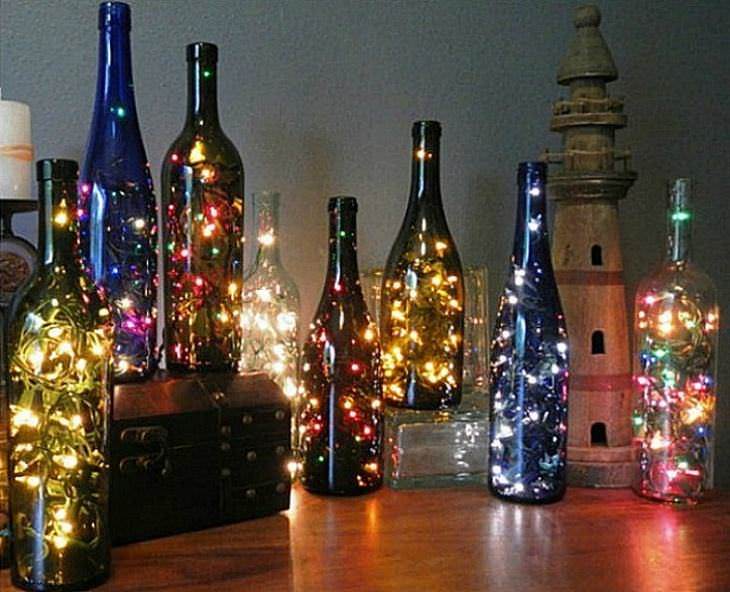 All you need to make the beautiful decorations you see in the picture above is some colored glass bottles and strings of Christmas lights. You can put them in your yard or even in your apartment.
8. Doorway decorations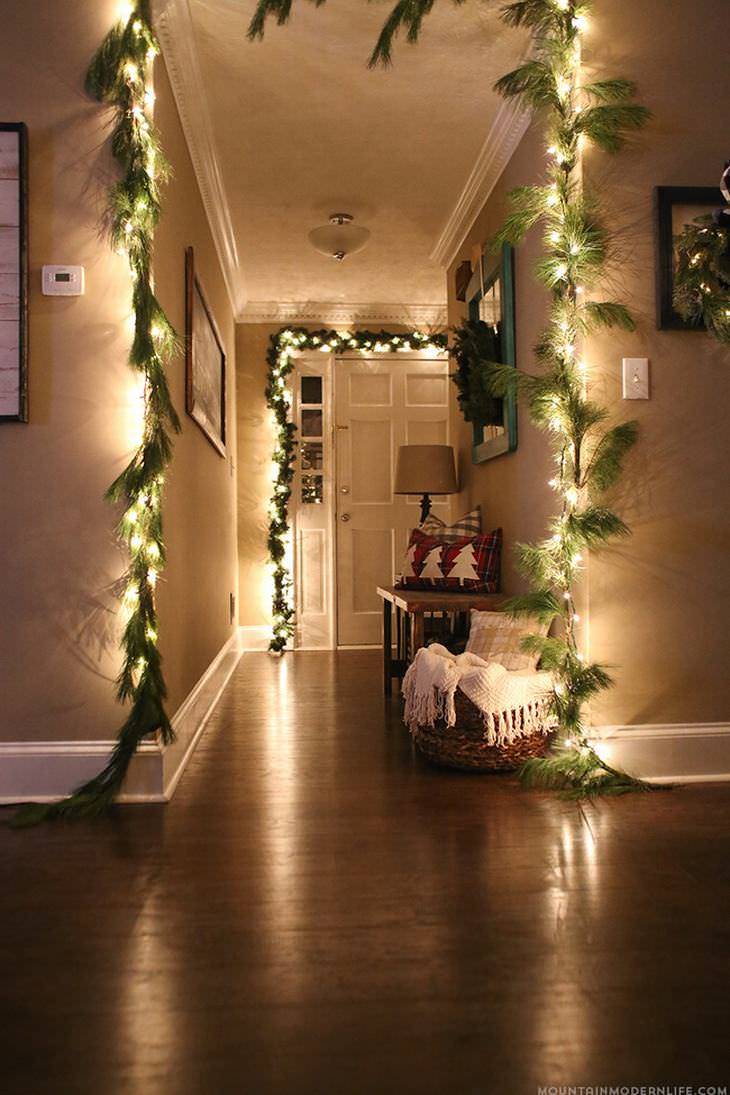 Add beauty and festive cheer to your home by decorating doorways with lights and spruce branches.
9. Wall-mounted decorations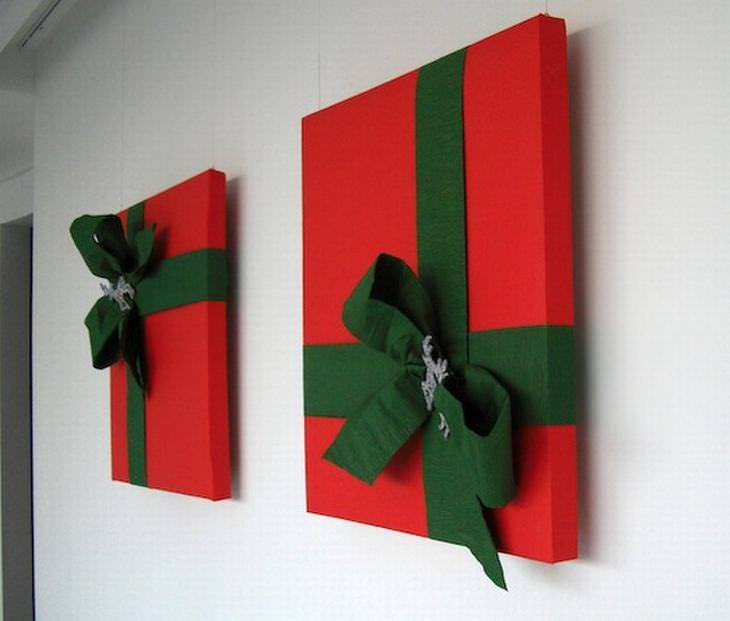 If you happen to have old pizza boxes or canvases lying around, you can use them to make "presents" for decorating your walls.
10. Lanterns made of jars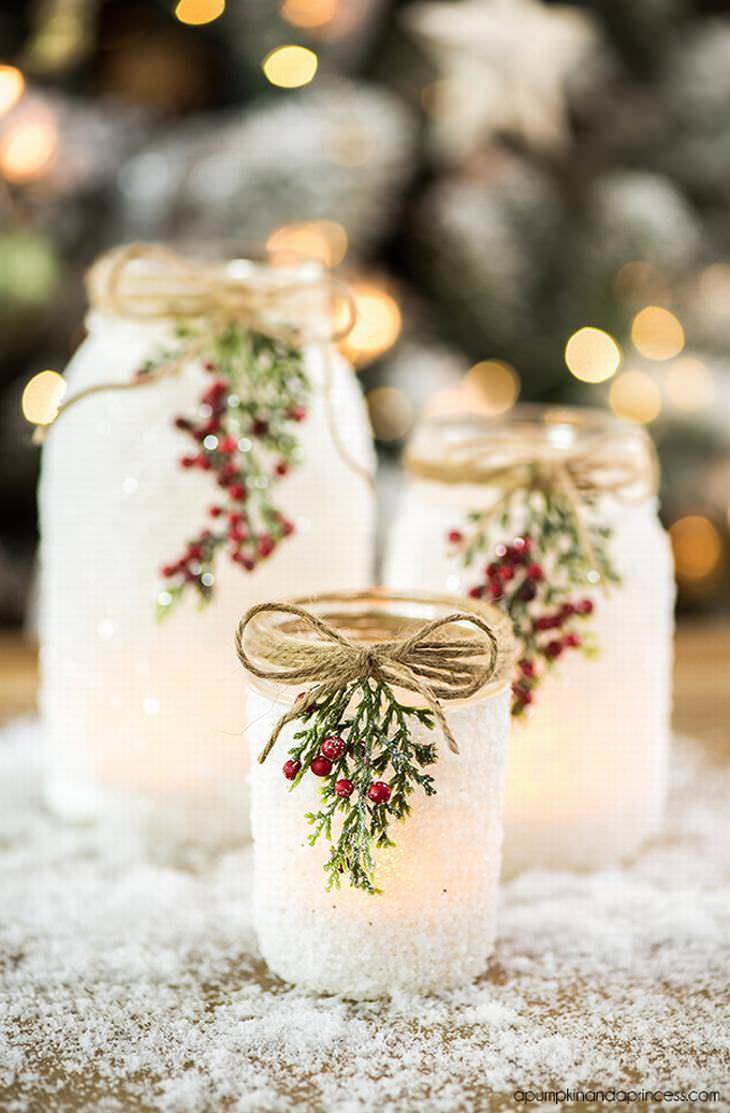 These "snowy" lanterns were made with glass jars, salt, glue, some string, and miniature plastic holly decorations. They're a quick and easy way to say "it's Christmas" in your home!