Classic Ford Mustangs don't normally look or drive like this! World-famous rally, Gymkhana and drift driver, Ken Block, completely transformed one of these cars into an 845-horsepower, four-wheel drive drift machine. It also features custom suspension and a sequential gearbox - just like a proper racing car.
In the latest of his Gymkhana series of videos, Block tears up the streets of Los Angeles in clouds of billowing smoke, flicks of the steering wheel and epic drifts.
With the routine ending in the hills above the city, in the shadow of the Hollywood sign, the seventh installment of the Gymkhana series is, without a doubt, the greatest one yet. Scroll to the bottom to enjoy a textbook example of man's mastery over his machine:
A 410-cubic-inch Roush V8 gives the car its power.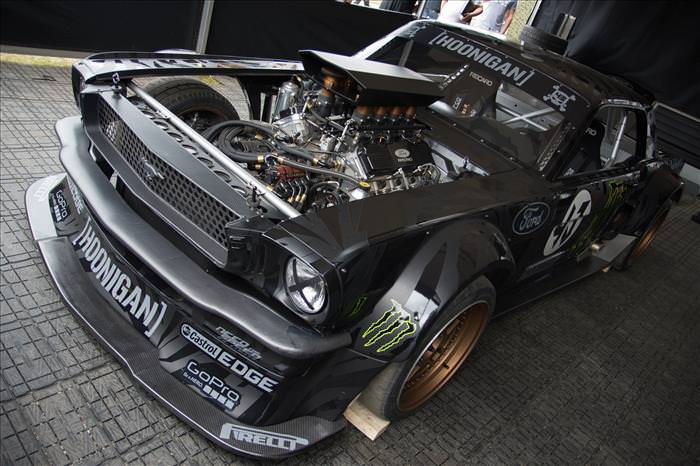 Note the gigantic Hoonigan gear shifter for the sequential gearbox.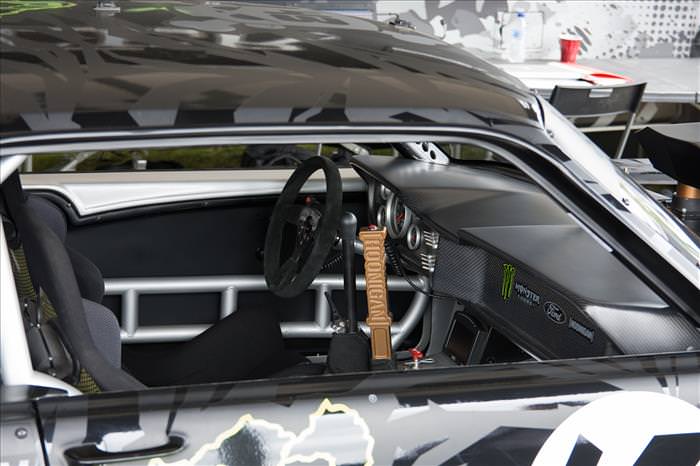 The Hoonigan Mustang in a cloud of smoke, as it is usually seen!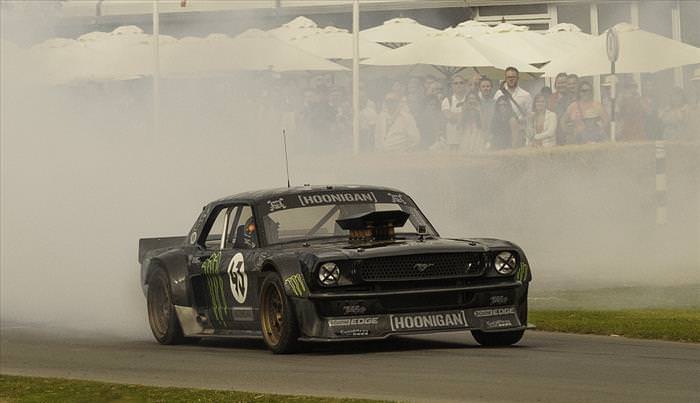 On a demonstration run at the Goodwood Festival of Speed in the UK.