David Attenborough is a British naturalist and broadcaster best known for writing and presenting programs that have inspired the modern format of nature documentaries. In a career spanning over 8 decades, Attenborough's name is synonymous with the love and knowledge of the natural world.
He produced, written, narrated, or presented well over one hundred documentaries. 'Life on Earth' was released in 1979, and this iconic project made Attenborough a household name. His work is highly regarded for pushing the boundaries of wildlife photography and cinematography.
As expected from someone who inspired millions by bringing the natural world into their homes, Attenborough has made quite a few remarkable comments on the world we inhabit. These are some of the acclaimed broadcaster's most memorable quotes about nature and life on planet earth.
1. "It seems to me that the natural world is the greatest source of excitement; the greatest source of visual beauty; the greatest source of intellectual interest. It is the greatest source of so much in life that makes life worth living."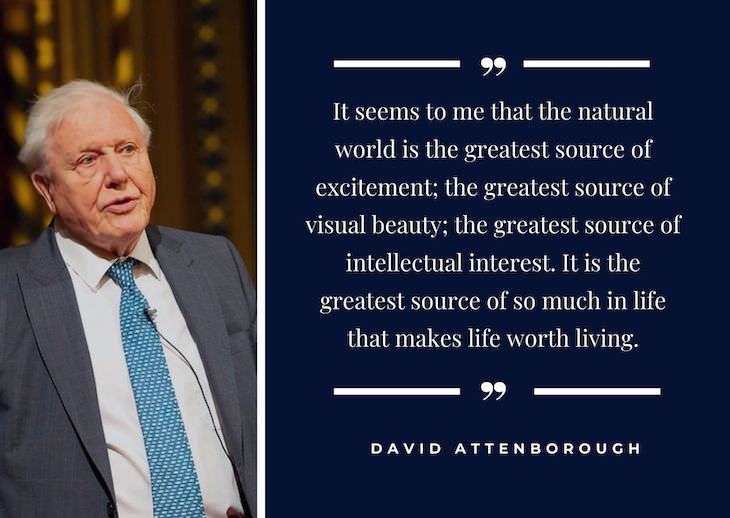 2. "I wish the world was twice as big - and half of it was still unexplored."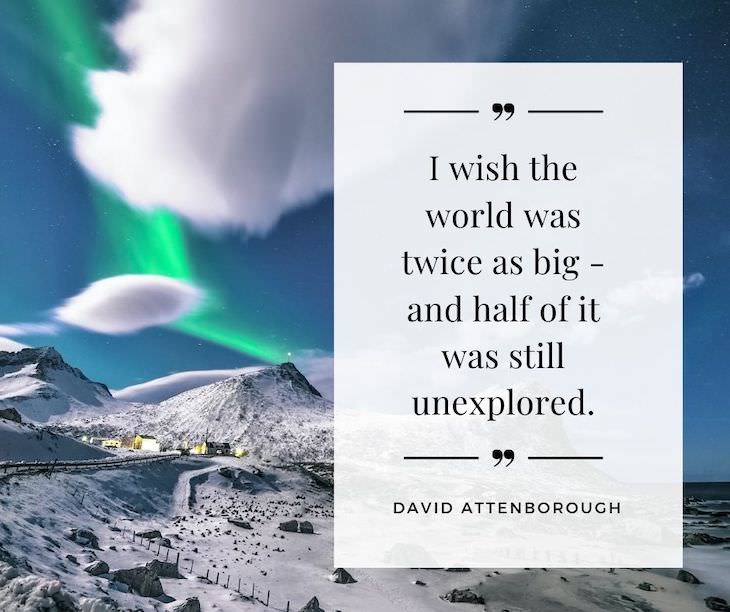 3. "It's surely our responsibility to do everything within our power to create a planet that provides a home not just for us, but for all life on Earth."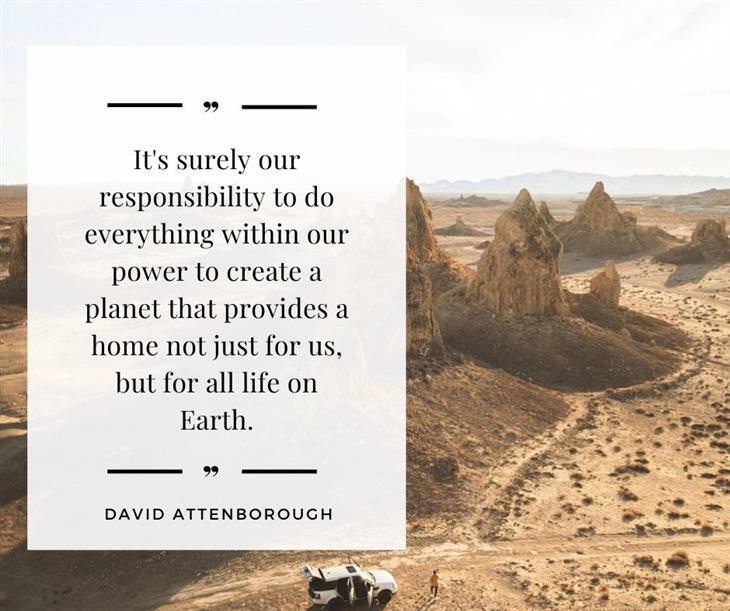 Related: 12 Great Animal Quotes As a Source of Inspiration
4. "Birds were flying from continent to continent long before we were. They reached the coldest place on Earth, Antarctica, long before we did. They can survive in the hottest of deserts. Some can remain on the wing for years at a time. They can girdle the globe."
5. "The whole of life is coming to terms with yourself and the natural world. Why are you here? How do you fit in? What's it all about?"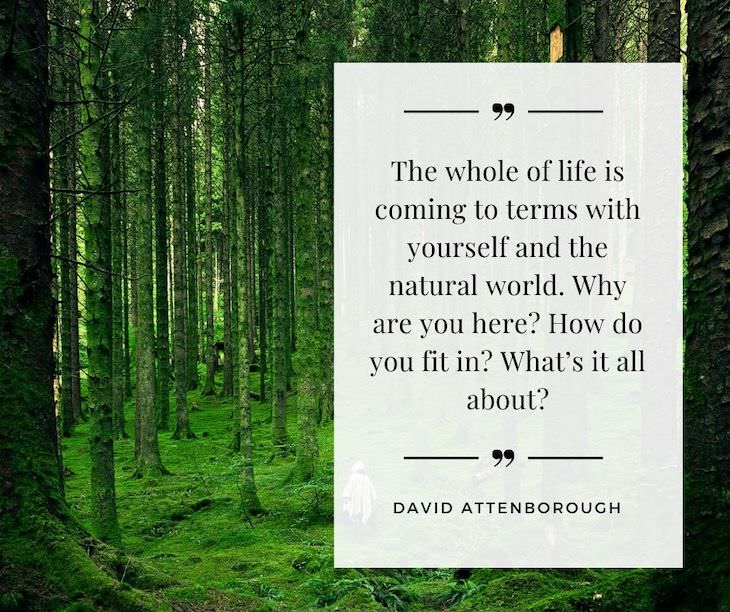 Related: Explore a Natural Wonder with David Attenborough Narration
6. "Bringing nature into the classroom can kindle a fascination and passion for the diversity of life on earth and can motivate a sense of responsibility to safeguard it."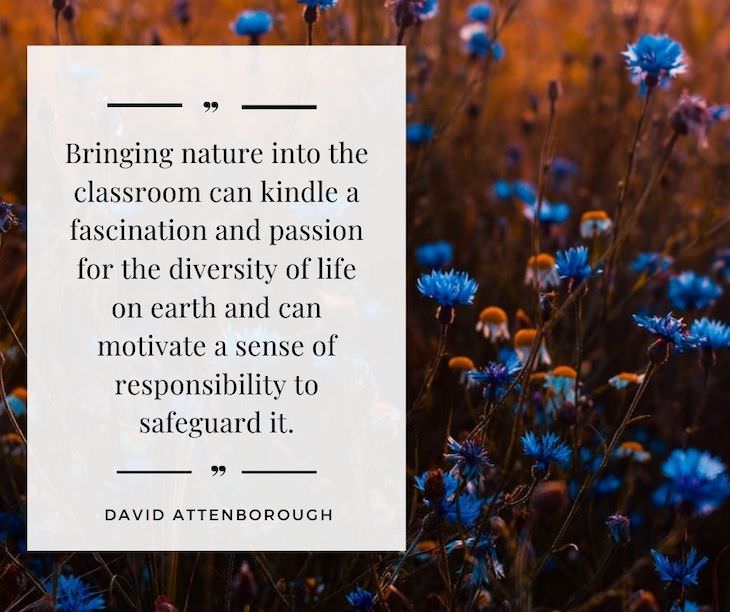 7. "Now, over half of us live in an urban environment. My home, too, is here in the city of London. Looking down on this great metropolis, the ingenuity with which we continue to reshape the surface of our planet is very striking. It's also very sobering, and reminds me of just how easy it is for us to lose our connection with the natural world."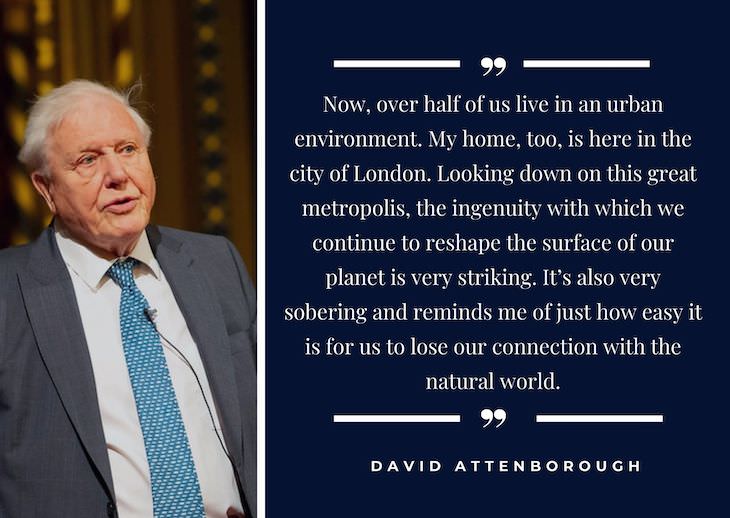 Related: Quotes for Inspired Gardening
8. "The world is full of wonders, but they become more wonderful, not less wonderful when science looks at them."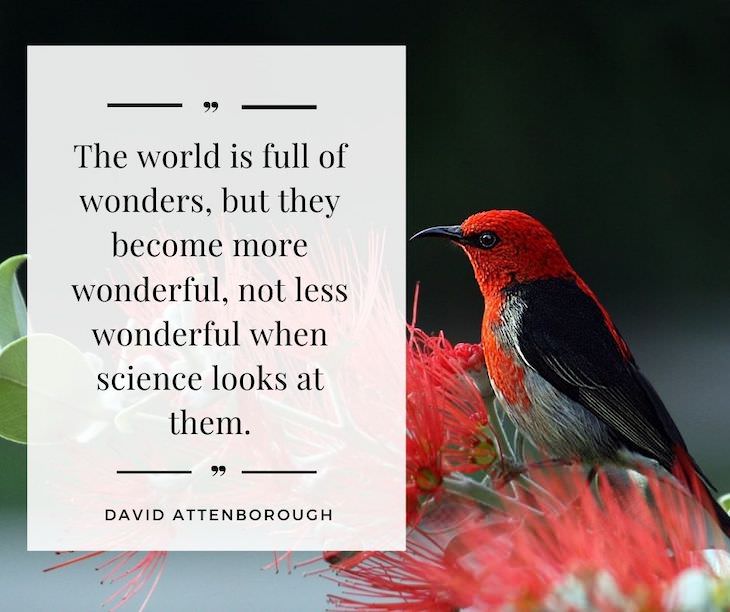 9. "We can now destroy or we can cherish, the choice is ours."
10. "This is a story of our changing planet, and what we can do to help it thrive…"
11. "A hundred years ago, there were one-and-a-half billion people on Earth. Now, over six billion crowd our fragile planet. But even so, there are still places barely touched by humanity."
Share these inspiring words with friends and family