At first sight, it'll be hard to tell if this appetizer is savory or sweet. We think that's the reason it'll be so popular at your get-togethers! The blend of honey and hot peppers, all wrapped in a mix of tangy fresh yogurt and charred sweet peppers, makes this an easy yet sophisticated snack. You can also serve it as finger food, a side dish, or the main dish!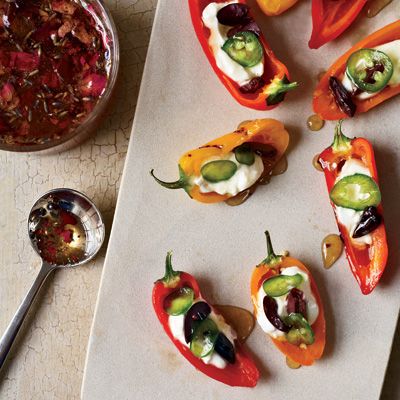 Method of preparing the peppers:
Grill the peppers until lightly charred and crisp-tender in texture. Peel off any charred parts and halve the peppers lengthwise.

In a bowl, mix the yogurt with the rest of the ingredients (except the honey). Season to taste.

Core and seed the peppers. Arrange them cut side up on a plate and fill each one with the mix. Top with honey and serve!
Source: Delish