This dish shines on any table! Stuffed with ricotta, parmesan, and basil, these eggplant rolls are baked in a rich tomato and mozzarella sauce, and they can either be enjoyed on their own as a snack or combined with a side dish of your choice as a vegetarian dinner.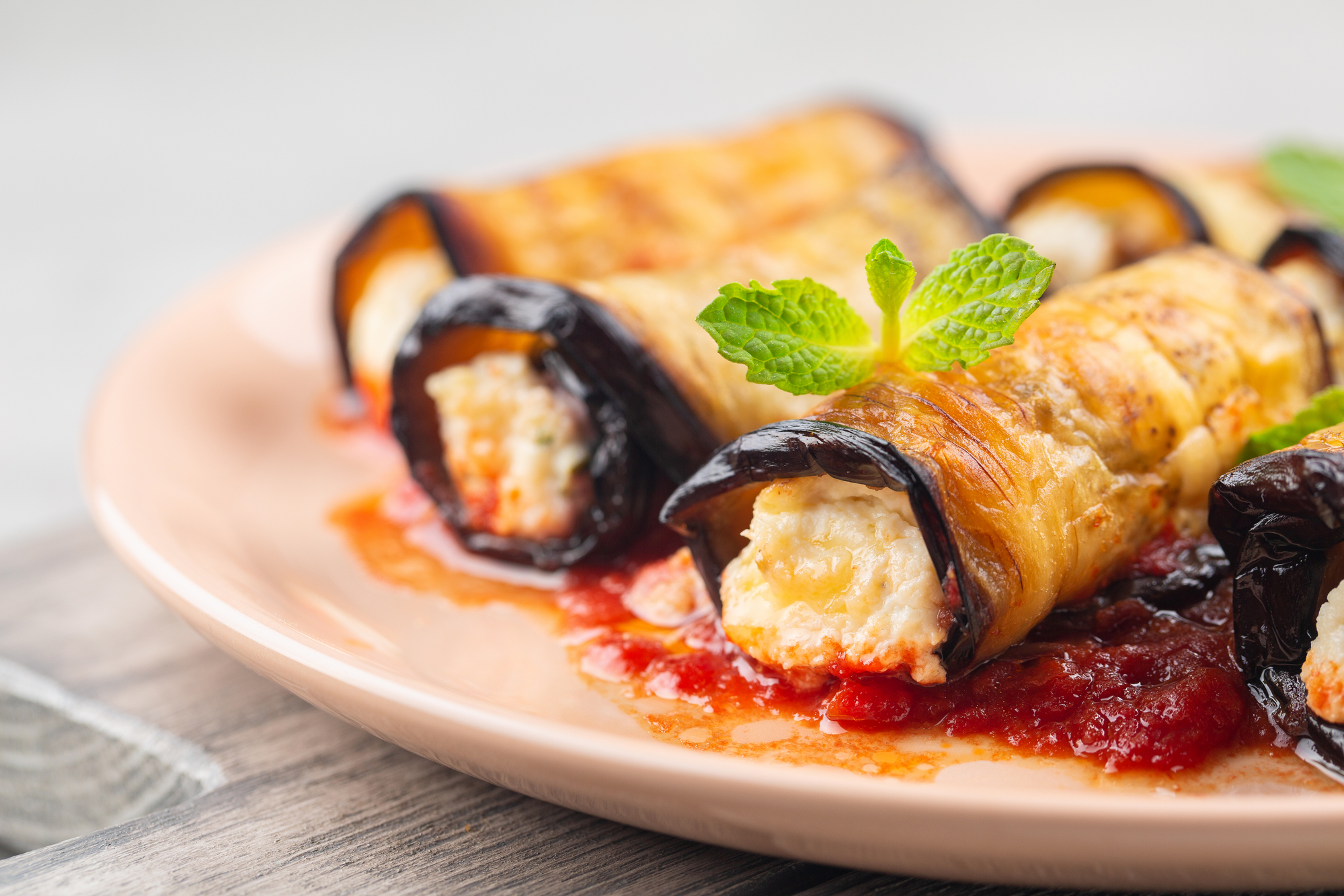 Ingredients for Eggplant and Ricotta Rolls:
Method of preparing the Eggplant and Ricotta Rolls:
Preheat the oven to 400°F (200°C).

Grease 2 baking sheets using about half of the olive oil. Cut both eggplants lengthwise into thin slices - about 1/2-inch thick. Then arrange the eggplants on the baking sheets in a single layer. Use the remaining olive oil to brush the eggplants. Bake in the oven for 10-15 minutes, or until golden brown.

While the eggplants are cooking, prepare the filling. In a mixing bowl, combine the ricotta, chopped basil, and 3/4 cup parmesan. Mix well, then taste and adjust the seasoning if needed.

Remove the eggplants from the oven and let them cool a little until you're able to handle them.

Take a slice of eggplant and place 1 tablespoon of the ricotta filling at one end. Then roll up the eggplant slice and place it in a deep baking dish seam-side down. Do the same with the remaining eggplant slices, arranging the eggplants next to each other.

Pour the tomato pasta sauce over the eggplant rolls. Top the tomato sauce with the grated mozzarella and the remaining 1/4 cup parmesan.

Bake the eggplant rolls in the oven for 10-15 minutes, or until the sauce starts to bubble and the mozzarella melts.

Remove the eggplants from the oven. Serve hot, or refrigerate for up to 2 days in a sealed container.
Source: Taste.com.au