Tired of savory snacks and peanut butter and jelly sandwiches? Prepare a batch of these strawberry and oatmeal squares, and you'll have a whole bunch of delicious sweet and filling snacks to munch on throughout the week.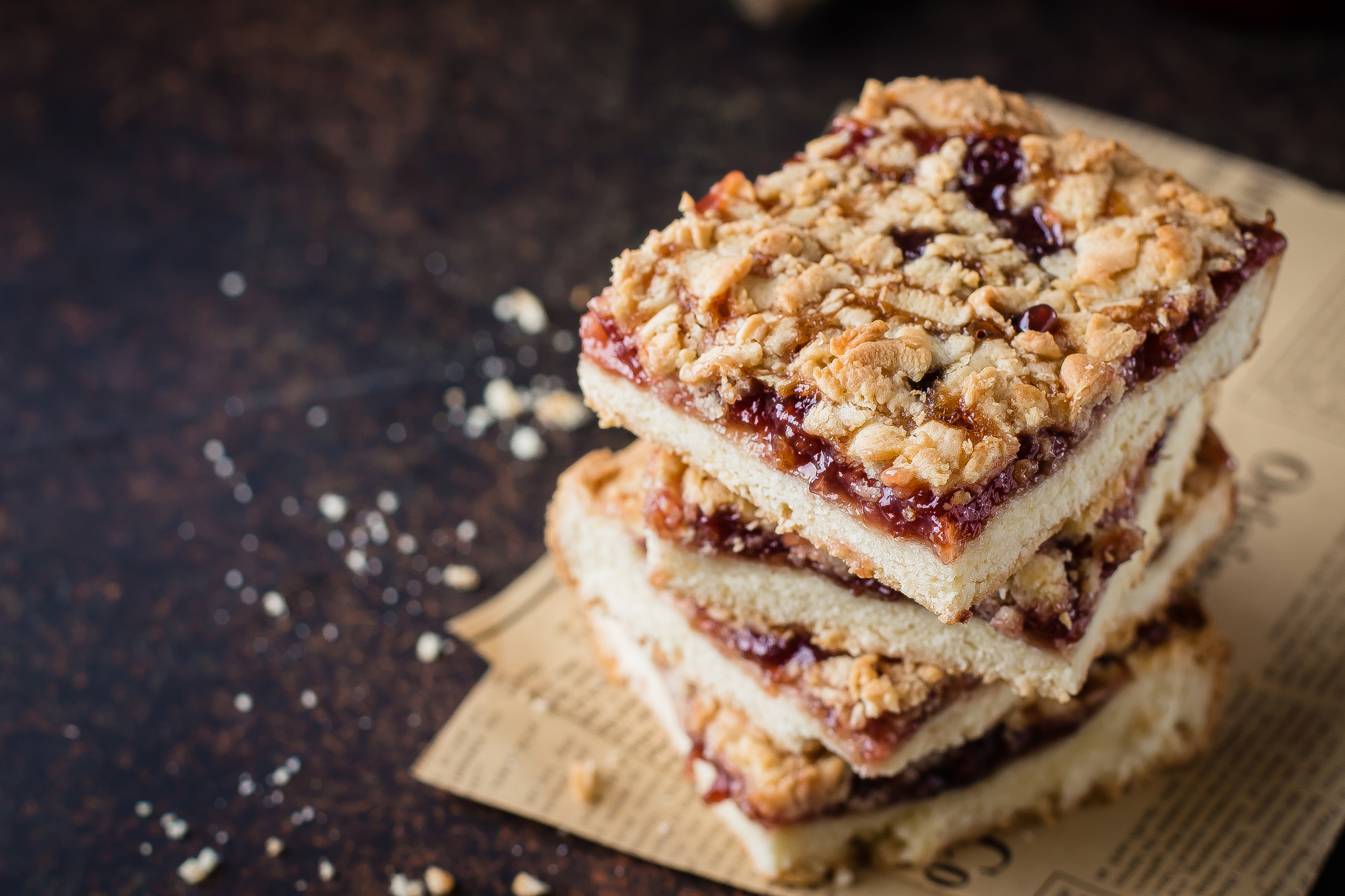 Ingredients for Strawberry Oat Squares:
Method of preparing the Strawberry Oat Squares:
Preheat the oven to 325°F (160°C).

Spread the sunflower seeds on a large baking sheet. Roast them for 10-12 minutes, set aside and raise the oven temperature to 350°F (175°C).

Line a 9-inch square pan with parchment paper. Add the sunflower seeds, the rolled oats, and a pinch of salt to a food processor and pulse until a coarse flour forms.

Melt the coconut oil and whisk in the almond butter, maple syrup, and brown rice syrup (if needed).

Combine the two mixtures until a crumbly dough forms. Set aside 1 1/4 cup of the dough.

Crumble the remaining dough over the lined pan in an even layer. Press down on the dough to compact it. Create indents on the top of the dough with a fork.

Bake the crust for 10-12 minutes. Then take it out of the oven and let it cool for 5-10 minutes.

Spread strawberry jam over the prebaked crust in an even layer. Then crumble the reserved dough over the jam.

Bake the crumble for 15-20 minutes. The topping should NOT be golden.

Remove the crumble from the oven and cool for 1 hour or until it reaches room temperature. Then transfer to the freezer for half an hour, or until it is completely cool.

Remove the crumble from the pan onto a cutting board and cut it into 16 squares.

Enjoy immediately, or refrigerate in an airtight container for up to a week.
Source: Pinchofyum.com