Who doesn't like deviled eggs? This holiday staple is featured on a festive table year-round - from Easter to Christmas to New Year's - and for good reason. It's just as quick and easy to pack away as it is to prepare. There are hundreds of deviled egg variations out there too, but if you're looking for a classic recipe that will never let you down, you just found it.
Try the pickled version and the chicken paté version too!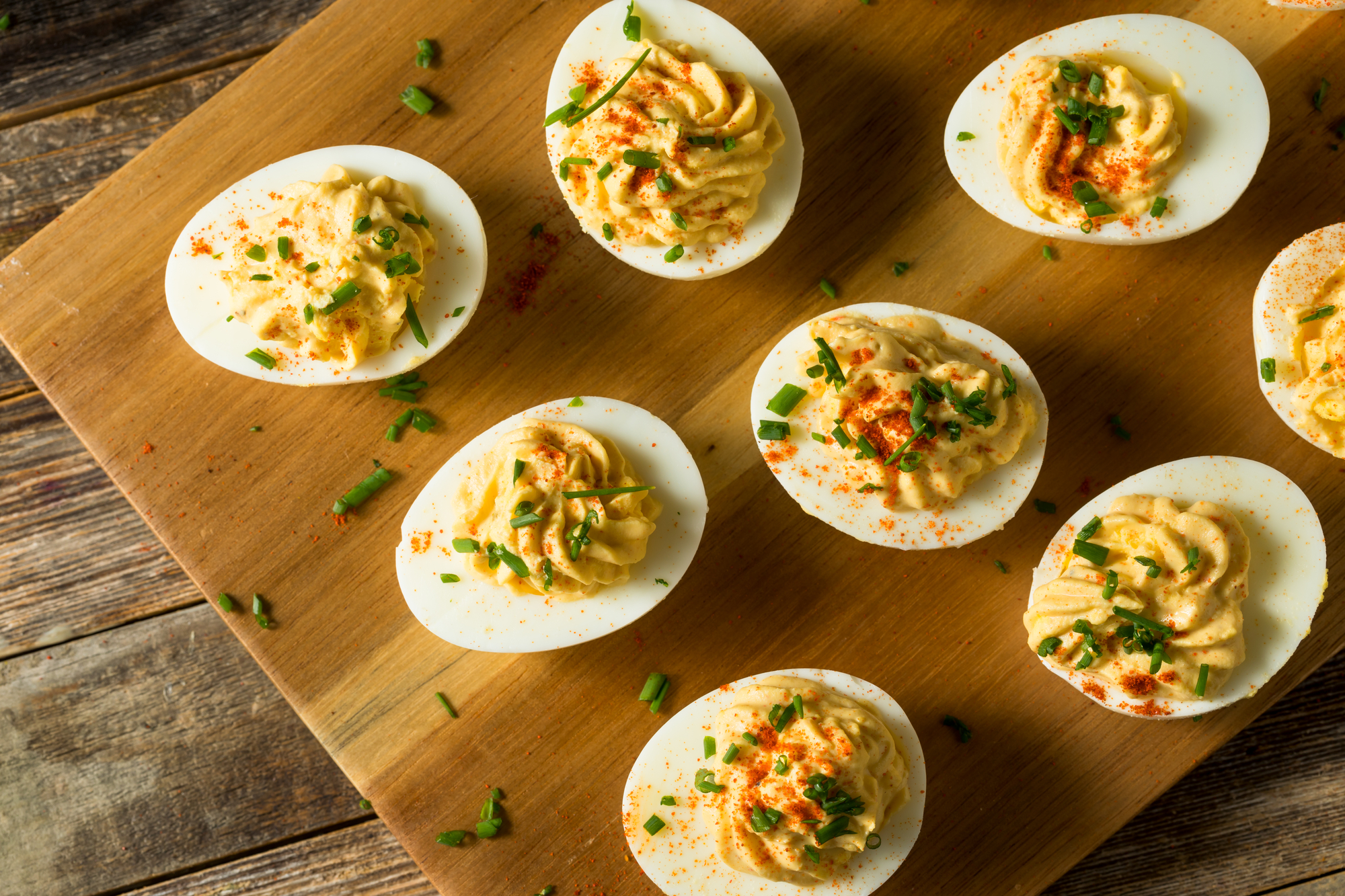 Ingredients for Classic Deviled Eggs:
Method of preparing the Classic Deviled Eggs:
Pat dry the boiled and peeled eggs with a clean kitchen towel or paper towels.

Halve the eggs lengthwise, remove the yolks, and transfer them to a medium bowl. Arrange the cooked egg whites on a large tray or plate.

Using a fork, break up the yolks into a thick paste. Add in the mayonnaise, mustard, vinegar, salt, and pepper. Mix everything well into a smooth puree. Taste, and add more salt and pepper, if needed.

Using a teaspoon or a pastry bag, spread out the egg yolk filling evenly among the egg whites. You can also use a spoon if you don't have a piping bag. Sprinkle with a dash of paprika and chopped chives. Serve immediately or refrigerate for up to a few hours before serving.
Chef's Tip:
If the yolks look a bit too pale to your liking, add a pinch of turmeric o the egg yolk filling. If you add only a tiny bit, it will add color to the filling without altering the taste.
Source: Foodnetwork.com