These mildly pickled celery stalks retain their crunch thanks to the low salt content of the pickle solution. What we like most about this recipe is the freedom to choose how salty the finished product will be, unlike in canned pickles.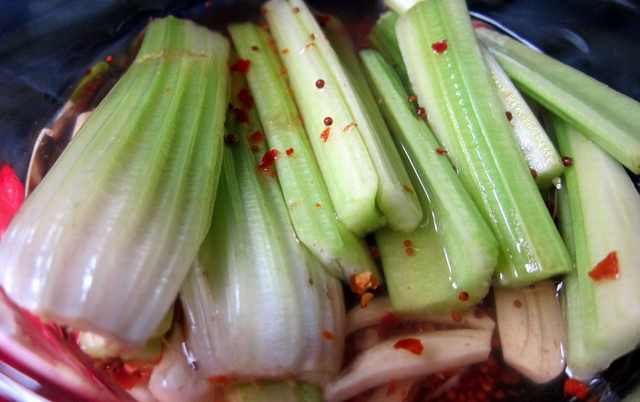 Ingredients for pickled celery:
Method of preparing the pickled celery:
Cut the celery stalks and arrange them in jars. Mix the dill, onion and garlic and divide them evenly between jars.

Cover in salt water, leaving at least an inch of air. Lid and store in room temp for a week.

Store in the fridge once opened.