Sorghum is an excllent choice of grain of you're going for a low-sodium, low-FODMAP, low sugar, or gluten-free diets. It is a highly drought-resistant ancient drain, essentially corn in it wild form, before it was cultivated into modern day's sweet corn. This recipe encorporates it in an easy, one-pot dinner. Enjoy!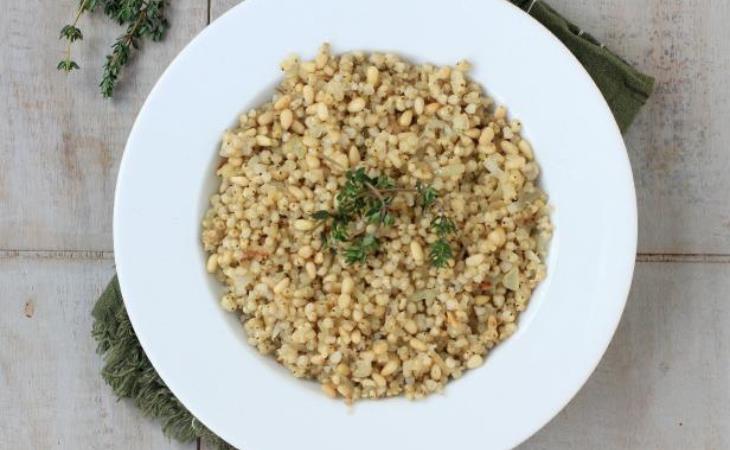 Method of preparing the pilaf:
Boil 4 1/2 cups of water. Wash and drain the sorghum. Drain the canned tomatoes and reserve the liquid aside.

Add all ingredients, apart from the tomato water, into the pan. Bring to a boil once more, and add the tomato water.

Cover and reduce heat to a gentle simmer. Let cook for 30 minutes, stir often. Remove from heat and let stand covered for another 20 minutes.
Source: nulifemarket.com