If you're in the mood to add a little bit of spice to your dinner table, we have the best recipe for you. This aromatic, flavorful, and tender chicken recipe has a wonderful spice blend of paprika, garlic, and Italian herbs. Moreover, it's remarkably versatile and will pair well with almost any side dish. We suggest enjoying it with rice, fresh salad, or roasted vegetables.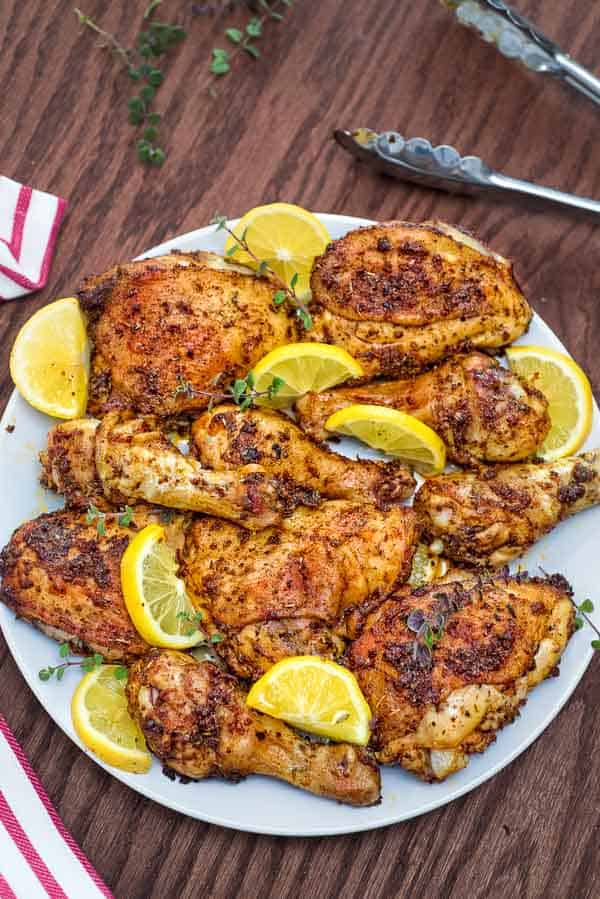 Ingredients for Baked Paprika Chicken Legs:
Method of preparing the Baked Paprika Chicken Legs:
Preheat the oven to 425°F (220°C). Wash and pat dry the chicken legs using paper towels. Sprinkle salt and pepper.

In a large bowl, mix the remaining ingredients. Add the chicken and cover it evenly with marinade.

Now place the chicken on a baking sheet and bake for about 40 minutes. Make sure the chicken legs are cooked through. Garnish with lemons.
Source: Cooktoria