Who knew you can make a tasty dinner in just 5 minutes?! These awesome tacos are the very definition of easy dinner recipes. They are filled with savory chorizo-style eggs, giving the tacos a meaty texture and flavor. Prepare them tonight and be ready to be amazed!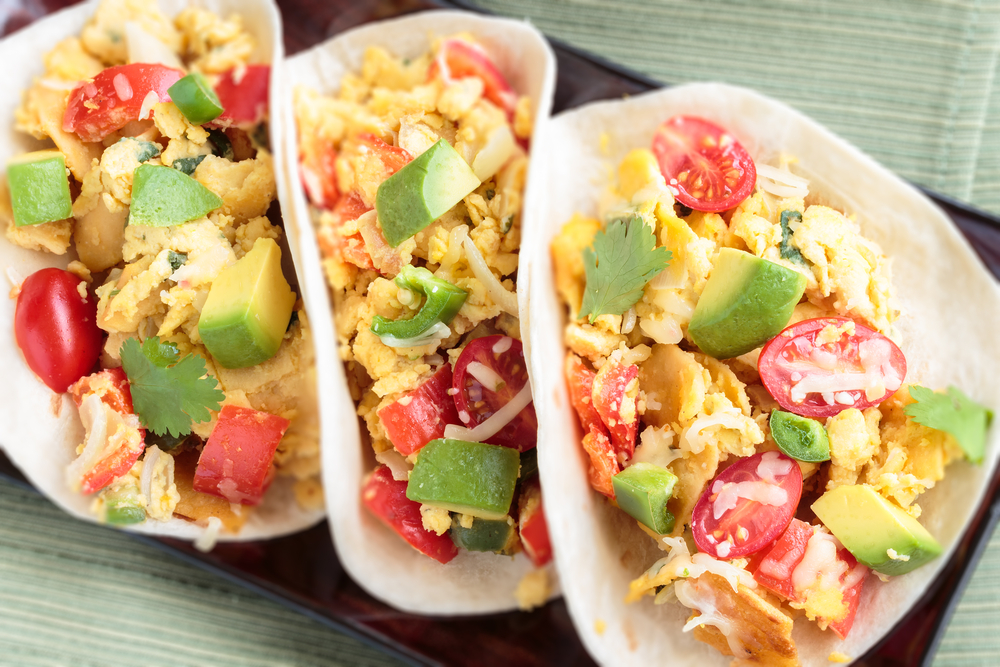 Ingredients for 5-Minute Tacos:
Method of preparing the 5-Minute Tacos:
Whisk together the 4 eggs in a medium bowl. Add the chili powder, garlic powder, cumin, and kosher salt. Whisk until combined.

Heat the olive oil in a skillet. Add the eggs and cook over medium-low heat. Make them scrambled. When done, arrange into taco shells and top with thin sliced red onions, torn cilantro leaves, and hot sauce.