Sorghum is an ancient, highly durable grain, high in fiber and low in sugar. It is perfect for a diabetic and gluten free diet, and its mild taste makes is exceptionally versatile. It can go in your morning porridge, in your lunch pilaf, or, in the case of this recipe, in your dessert!
Make ahead: the sorghum can be made a day before serving. Keep it in the fridge and mix with a splash of milk before serving.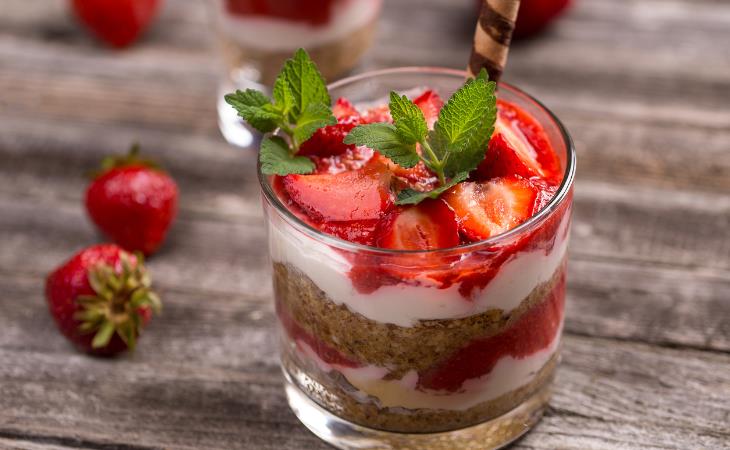 Ingredients for strawberry parfait:
Method of preparing the strawberry parfait:
Cook the sorghum until soft, swapping 1 cup of water with the soymilk. Let cool.

Stir in the sweetener and divide the sorghum evenly in serving cups.

On the sorghum base, layer as follows: 2 tbsp of yogurt, strawberries, sorghum. Repeat in each cup until they're full.
Chef's Tip:
This recipe can be served cold or warm.
Source: nutritionstarringyou.com