This is a drink for those days when you don't really feel like chugging a super-healthy fruit and veggie smoothie, but plain iced coffee is not appealing to you either. An iced mocha is a nice and easy way to break the routine, and you can also enjoy it hot if you're not up for the ice.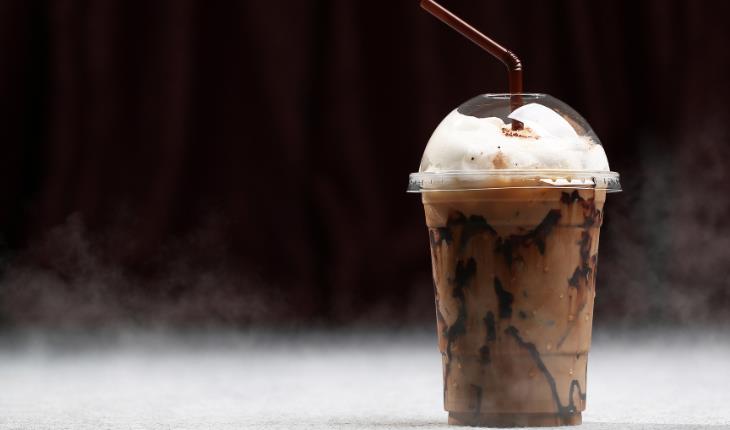 Method of preparing the mocha:
Pour 1/3 of the milk into a small saucepan and add the chocolate chips. Stir constantly over low heat just until melted, and immediately remove from heat.

Fill a tall glass halfway with ice, pour the melted chocolate and the rest of the milk, and stir.

Top with more ice if needed, and add the coffee. Top with whipped cream, cinnamon, and cocoa.
Source: bbcgoodfood