Crema Catalana is the lighter but no less creamy version of the French Creme Brûlée. This creamy, milky dessert is a staple of Catalan cuisine, a famous region in eastern and northeastern Spain. While Creme Brûlée uses cream, Crema Catalana is made with whole milk, and it's pretty easy to make at home.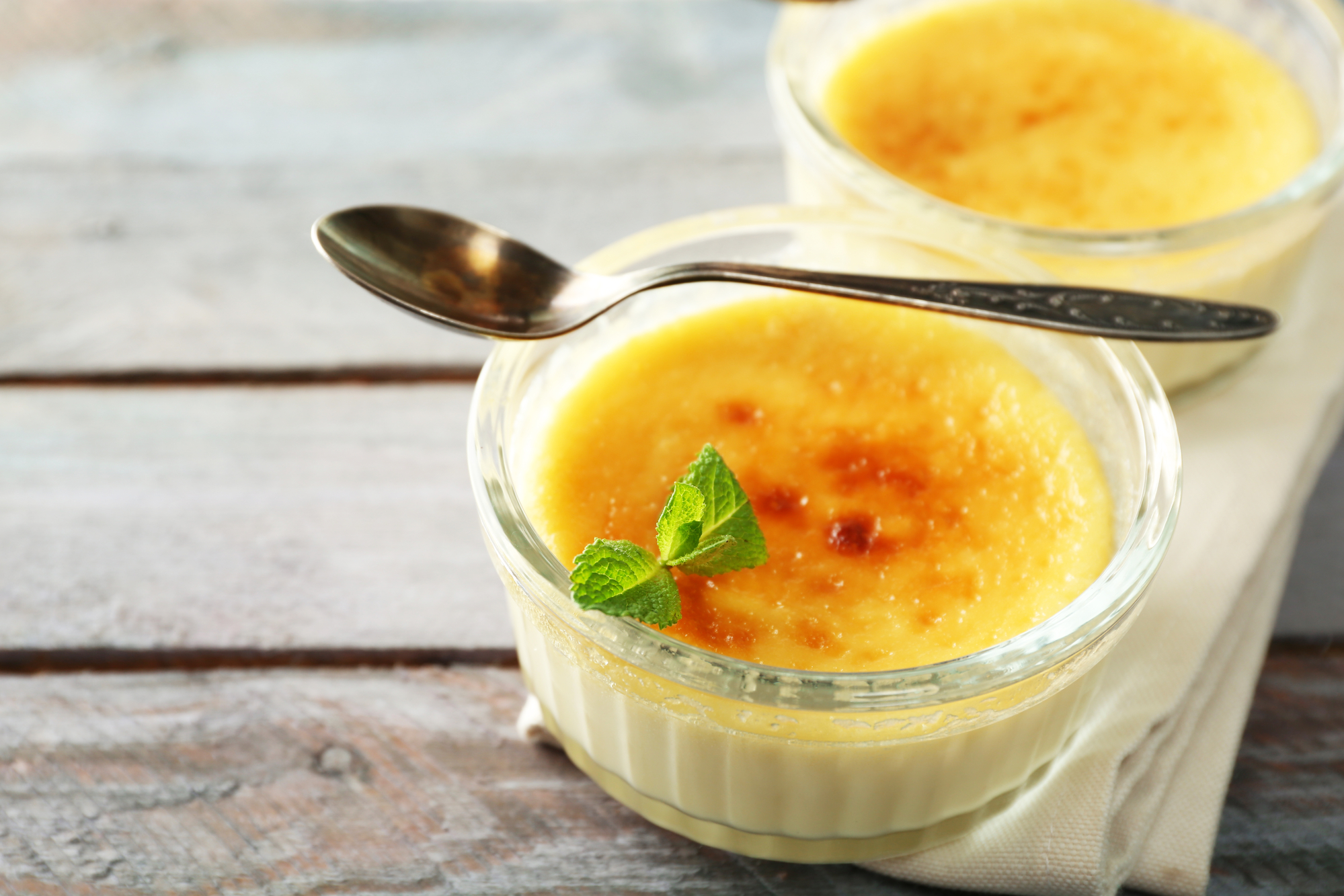 Ingredients for Crema Catalana:
Method of preparing the Crema Catalana:
Slice the vanilla pod lengthways, and open it up slightly.

In a deep saucepan, combine the whole milk, the cinnamon, the vanilla pod, and the zest of the orange and lemon. Bring the milk to a boil over medium heat.

Remove the milk from the heat and let it sit for 15 minutes for the spices to infuse the milk.

In a medium mixing bowl, whisk together the sugar, the egg yolks, and the cornstarch until fully combined and a pale and creamy mixture forms.

Strain the milk to remove all the spices. Then return the milk to the saucepan and heat over medium.

Barely a minute before the milk starts boiling, drizzle in the egg yolk mixture, whisking all the time. Continue mixing the cream for about 5-7 minutes, or until it is thick enough to coat the back of a wooden spoon.

Remove the Crema Catalana from the heat and transfer the mixture to small bowls or ramekins.

Cover each ramekin with plastic wrap or baking paper to prevent a film from forming on the top.

Let the ramekins cool to room temperature, then transfer them to the fridge.

Right before serving, remove the plastic wrap and sprinkle 1 tablespoon of sugar on top of each serving.

Using a blowtorch or a preheated gas grill, heat the Crema Catalana until the sugar topping is caramelized and dark brown.

Let the sugar harden for a minute, then serve topped with fresh herbs or berries.
Source: Jamieoliver.com