This pumpkin bread is a wonderful dessert or morning coffee companion for the colder seasons. It is mildly sweet and highly versatile - use it with or without chocolate chips, or swap the gluten-free choices for classic wheat flour. Sorghum, the gluten-free choice for this recipe, is an ancient grain that's great for all kinds of recipes.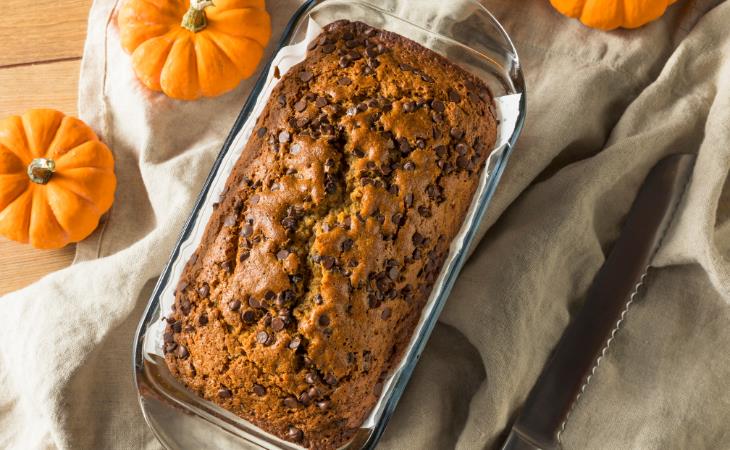 Ingredients for pumpkin bread:
Method of preparing the pumpkin bread:
Pre-heat oven to 350°F, and grease a 9-inch loaf pan. Combine ingredients in a bowl.

Add pumpkin puree, maple syrup, oil, and eggs to dry ingredients, and stir to combine. Add the chocolate chips.

Pour into pan and bake for 45 - 60 minutes. Wrap in aluminum if top starts browning too soon.

Let cool for 15 minutes before slicing and serving.
Source: https://www.eastewart.com/