One of the easiest ways of using up overripe bananas is by using them up in a milkshake or smoothie. This delicious strawberry and banana colada smoothie is such an easy way to use up overripe bananas.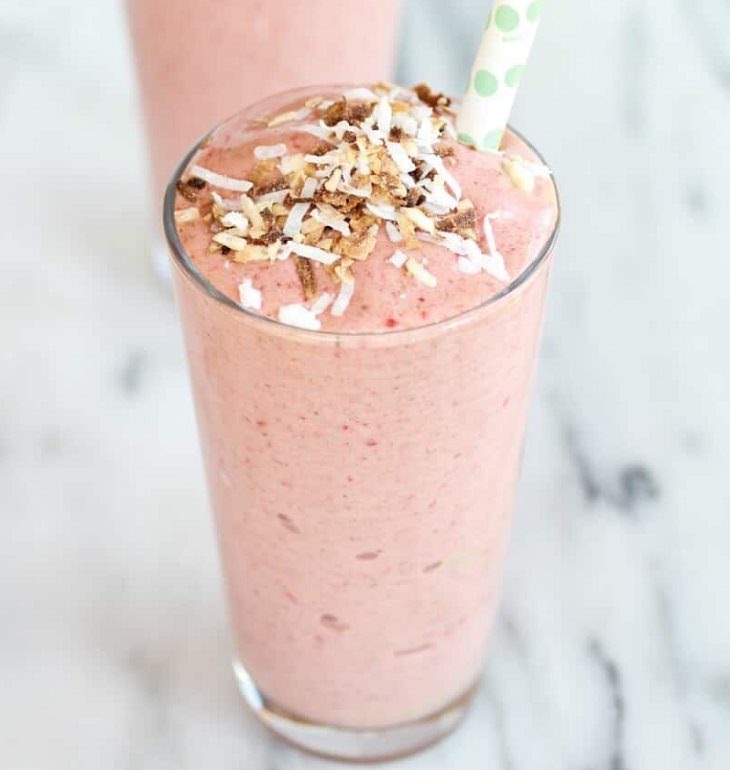 Ingredients for Strawberry & Banana Colada Smoothie:
Method of preparing the Strawberry & Banana Colada Smoothie:
Blend the banana and coconut milk until smooth.

Add spinach, if using, and blend on a high setting until most of the spinach has been broken down into small pieces.

Add the strawberries, pineapple, Greek yogurt (or ice cream). Blend until the smoothie mixture is all one color.

Add the vanilla and salt, and blend until combined.

Pour into two glasses and top with the toasted coconut.
Source: Huff Post