Zucchini is one of those vegetables you can prepare in a thousand different ways! In fact, you can even sneak them in instead of French fries to the kiddos, and they'll love you for it! The truth is, I could eat these delicious vegetarian zucchini fries all day and probably stay within the normal calorie range too!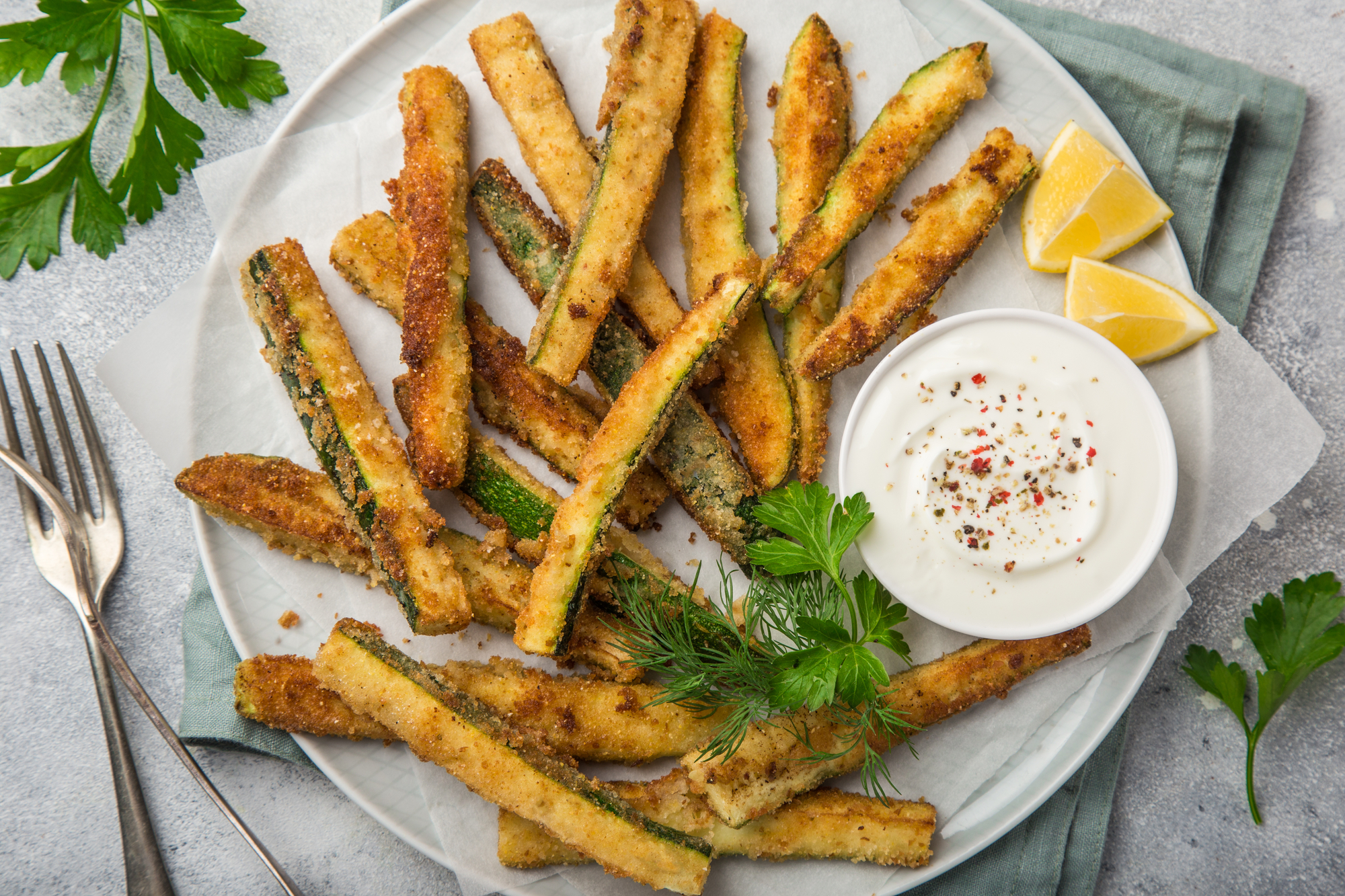 Ingredients for Baked Parmesan Zucchini Fries:
Method of preparing the Baked Parmesan Zucchini Fries:
Preheat the oven to 425°F.

Spray a cooling rack with nonstick cooking spray and put it on top of a cookie sheet.

In a large mixing bowl, combine the panko breadcrumbs, the Parmesan cheese, and the seasoning.

Set out a plate with flour and another one with the eggs next to each other. Place the bowl with the panko seasoning next to them.

Coat the zucchini slices first in flour, then in eggs, and lastly in Panko mixture until each piece is coated in the breading.

Transfer the ready zucchini slices to the prepared cookie sheet.

Bake the zucchini in the oven for around 20 minutes, or until they turn golden brown and crunchy.

Remove from the oven and transfer the fries to a plate using a spatula. Serve immediately, garnished with fresh parsley on top and with the sauce of your choice on the side for dipping.
Chef's Tip:
You can freeze any leftover zucchini slices in a freezer-proof container and make a batch of these delicious fries even faster!
Source: Damndelicious.net