Buildings are the everlasting symbols of creativity and art. From the Leaning Tower of Pisa to the Colosseum, great buildings have always had an impact on humankind. You may have seen many impressive-looking structures in your life, but these whimsical buildings have to be seen to be believed. These building designers truly had a wacky sense of style. From a torus-shaped museum to a house that looks like a mushroom, scroll down and enjoy these architectural oddities.
Related: You Can't Tear Your Eyes Away From These Bizarre Buildings
1. Sami Storehouse, Stockholm. This shed is part of the collection of historical buildings at the Skansen open-air museum in Stockholm, Sweden. But what's the purpose of the poles? Apparently, they are built to keep animals out.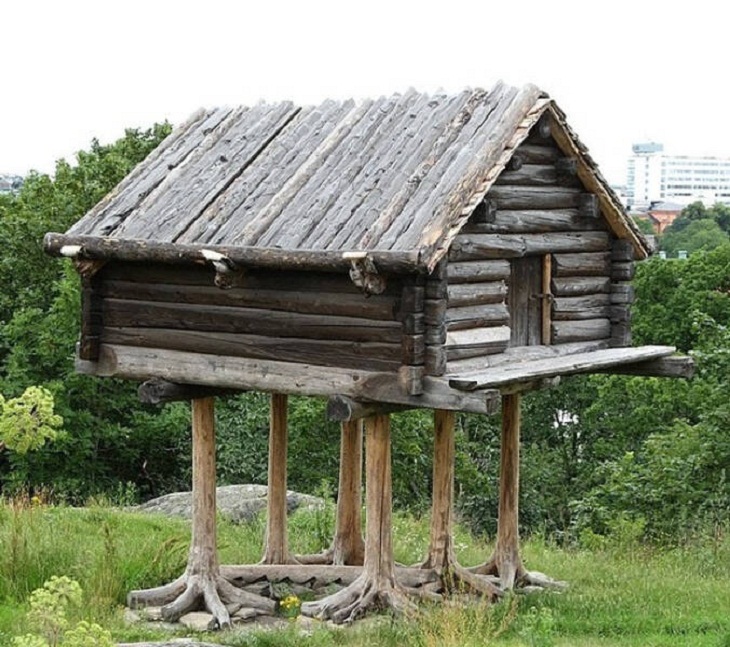 2. "The Valley," an apartment complex in Amsterdam, Netherlands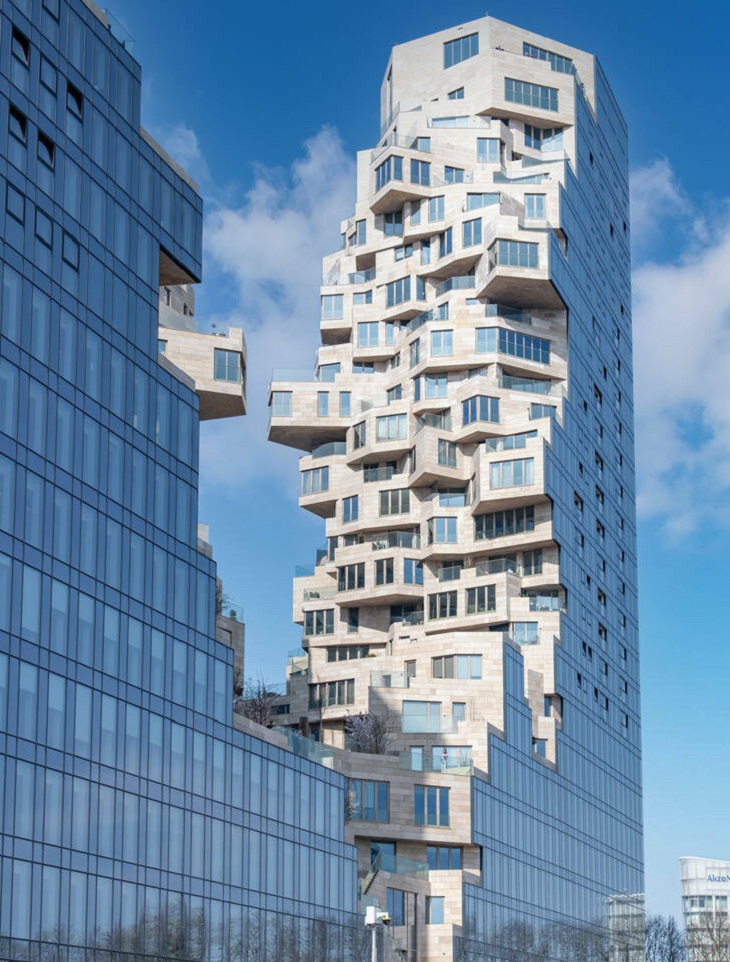 3. Museum of the Future, Dubai. This seven-story building with no pillars takes visitors on an experiential journey to 2071. Its stainless-steel facade is decorated with inspirational quotes in Arabic calligraphy.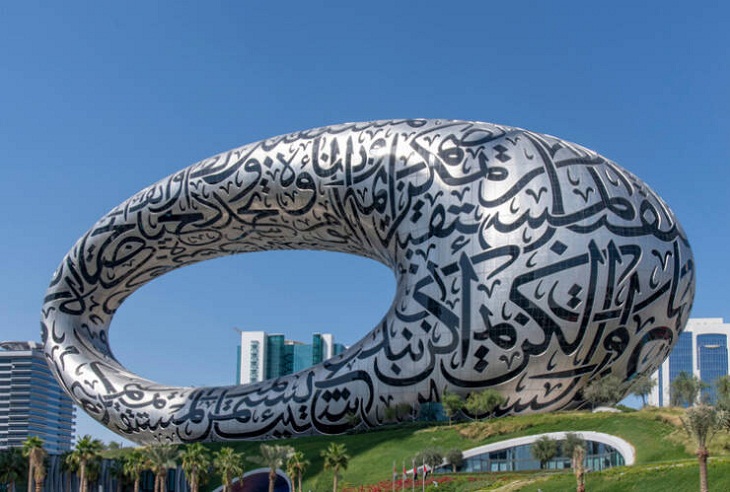 4. Casa del Acantilado (house on a cliff) in Spain. Its unusual form and scale-like cladding have made it a subject of endless conversations in the country.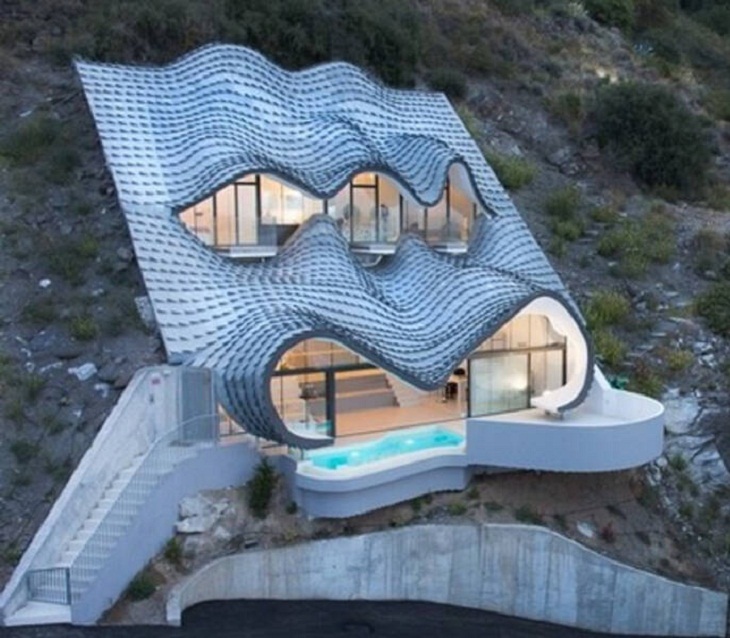 5. Lithuanian National Drama Theater in Vilnius, Lithuania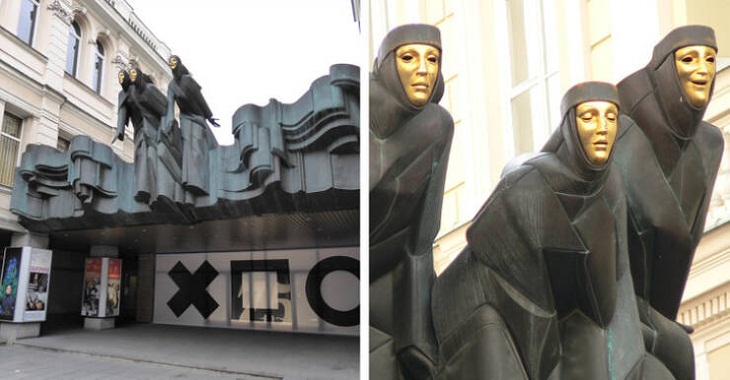 6. The Cincinnati Mushroom House, Cincinnati, Ohio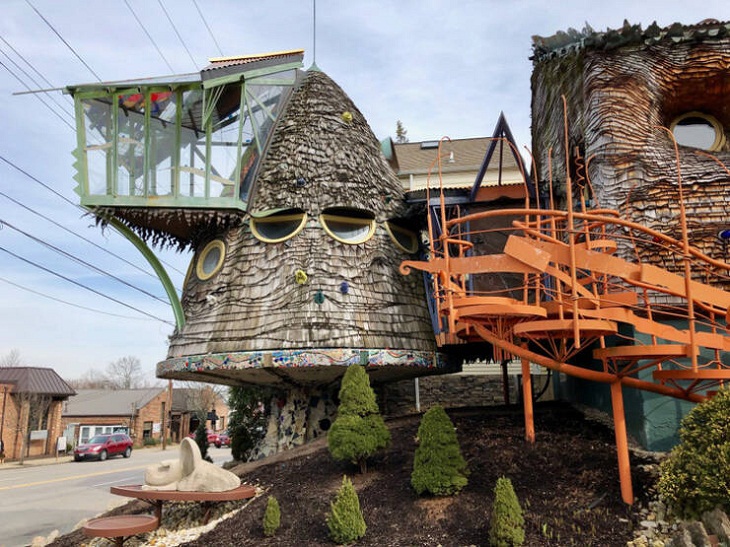 7. King Power Mahanakhon, Bangkok - 314 meters (1,030ft) and 79 floors tall, it is recognized as Thailand's tallest building.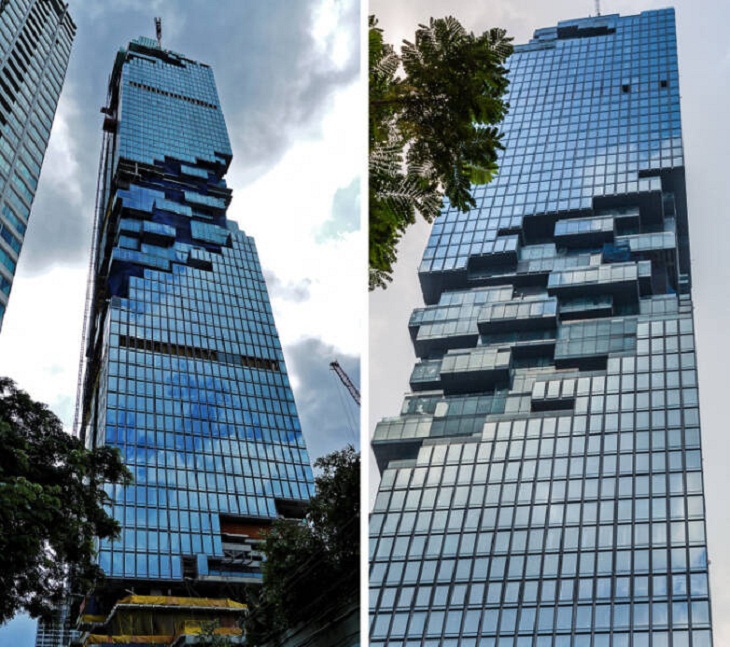 8. The F&F Tower, an office tower in Panama City. This spectacular twisting structure is 243 meters (797ft) high. The angle of its rotation reaches 360 degrees.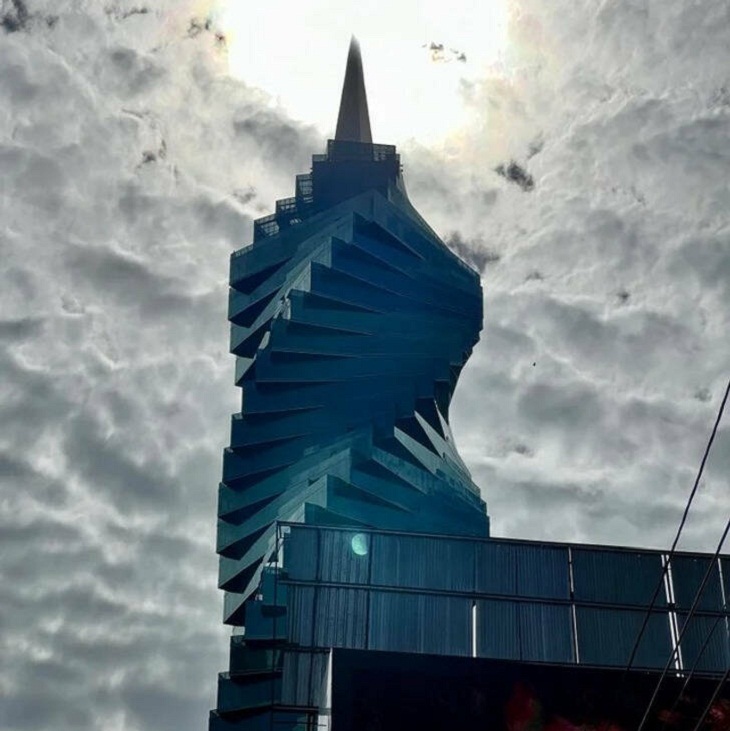 9. Vietnam's 'Crazy House' is a guesthouse located in Dalat, a relaxed mountain resort town.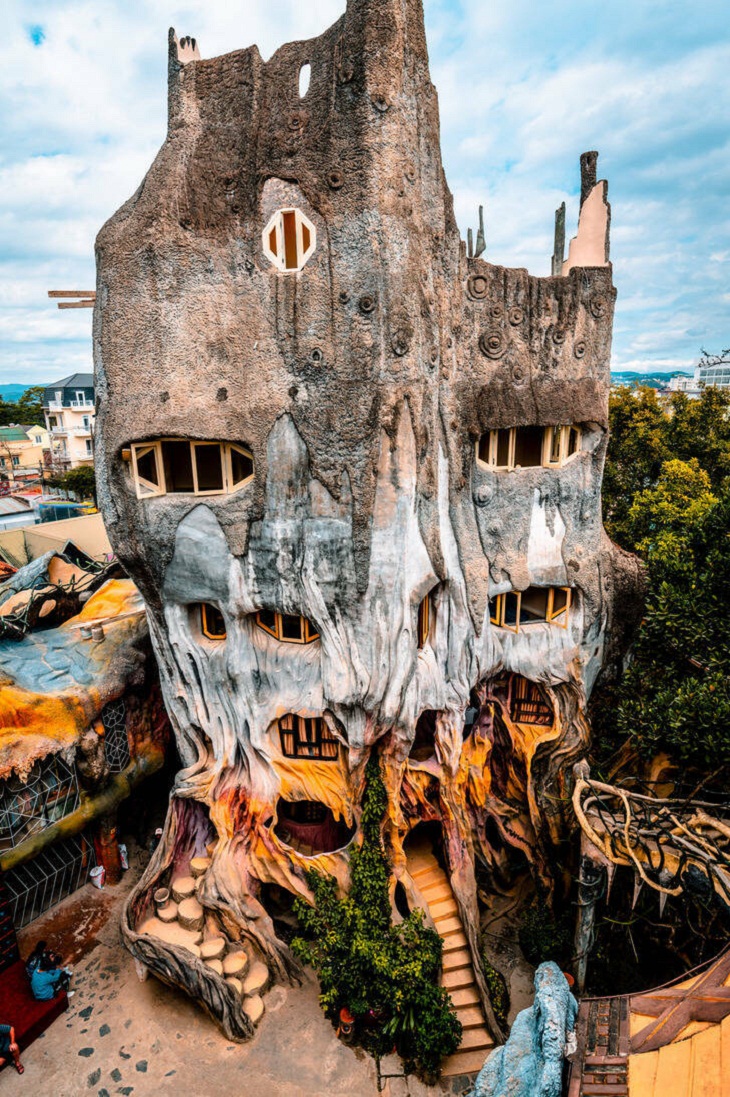 10. LUMA Arles in Parc des Ateliers, France. This striking steel-paneled is an experimental cultural center.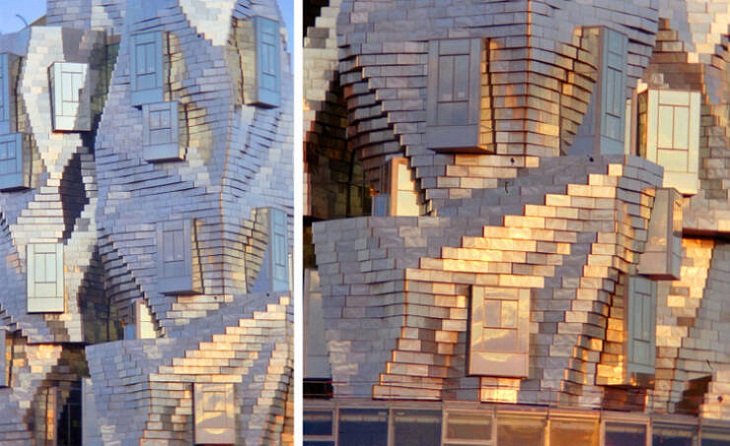 11. Top-down aerial view of the Pavilion of the Enlightened, Bangkok. It's one of the most beautiful buildings in Muang Boran (also called Ancient City), a museum park occupying over 200 acres in the shape of Thailand. The Pavilion of the Enlightened is said to symbolize a Buddhist story of 500 monks who attain Nirvana (enlightenment).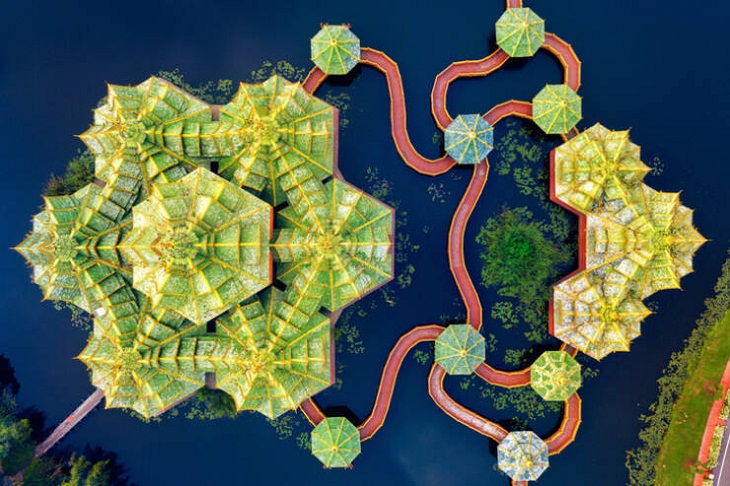 12. University of Technology, Sydney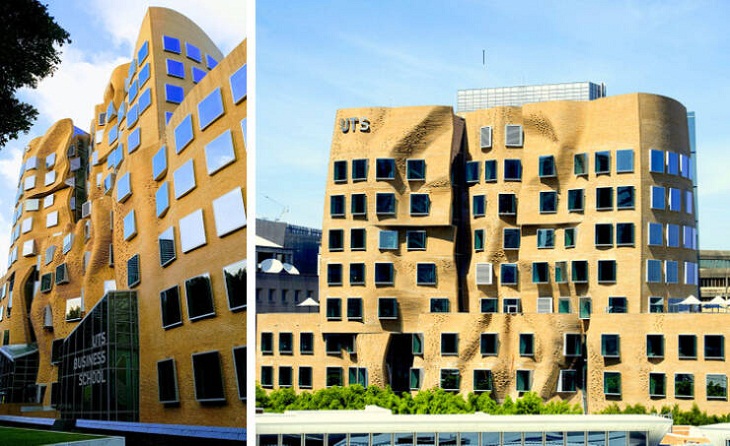 13. Epicenter Apartments, an apartment building in Seattle, Washington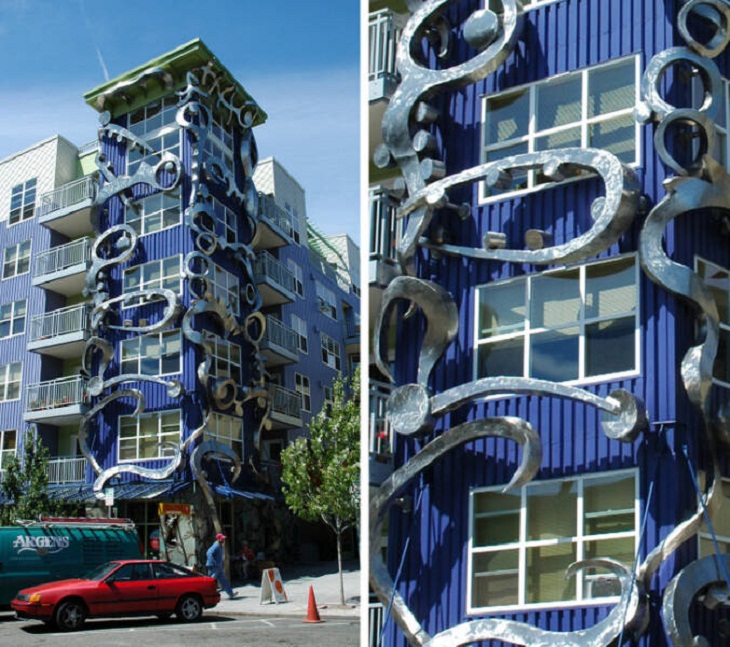 14. Office of the Prosecutor General in Lithuania. The oblique windows give the building a visual impression of movement.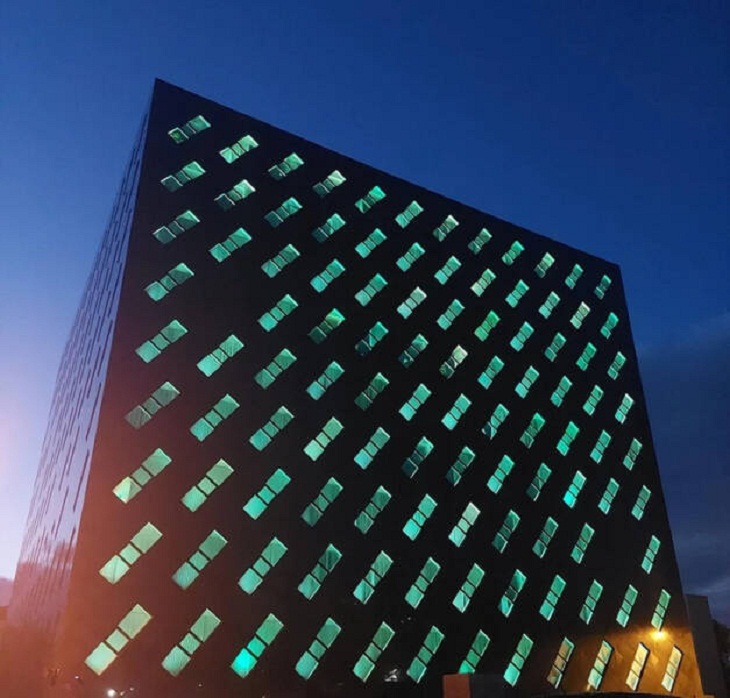 Share these pictures with your loved ones!