When looking at old and grainy black and white photos, it's easy to feel detached from the subjects. The lack of color can make the depicted scene feel so distant and remote from everyday life, it's hard to imagine the people in it as the lively humans they were. In recent years, the art of colorization has developed significantly, and with the help of research and technology, colorization artists are able to accurately reconstruct history's black and white record. This is exactly what Joel Bellviure and the team at Cassowary Colorizaitons do.
When Bellviure first started colorizing old photographs, he did out of his keen interest in history and his desire to learn more about it. Today he is the main colorizer at Cassowary Colorizations. The images below showcase just how meticulous their work is. Looking through these photos, most of which were taken during the two World Wars, is a unique and moving experience. Something about the added color seems to make years of separation fade away - take a look.
1. An Italian Alpino mountain specialist ziplines from one peak to another, c. 1917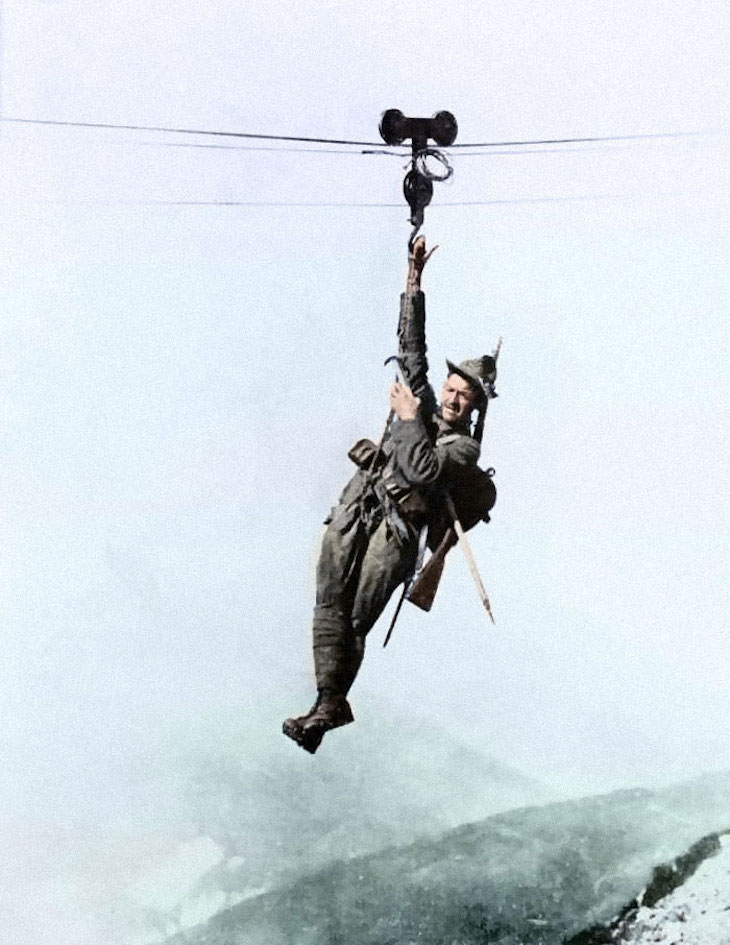 Image Source: Cossowary Colorizations
The company has colorized photos for various media publications like Huffington Post, Vice, The Daily Mail, and more. They have recently begun to accept commissions from private customers too. No matter where the image comes from, Bellviure and his team treat it with tremendous attention and care.
2. US soldier from the 11th Airborne Division shares a bit of chocolate with a local girl, 1946, Japan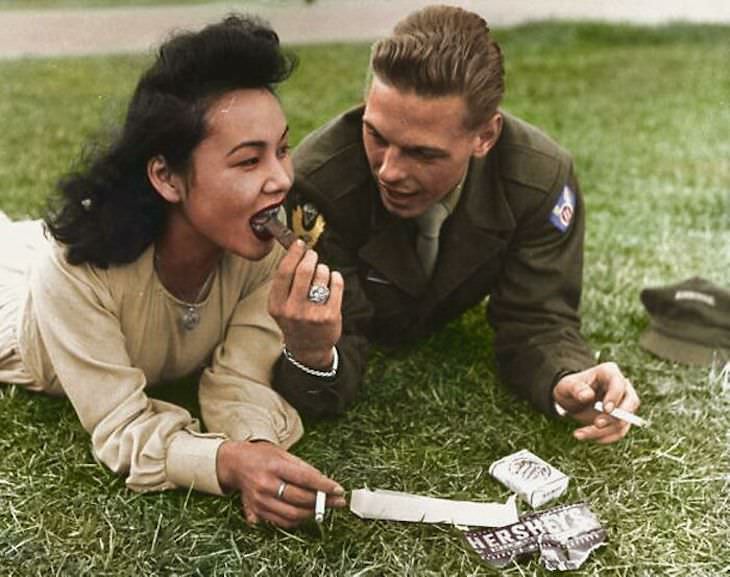 3. A few of the thousands of wedding rings the Nazis removed from their victims to salvage the gold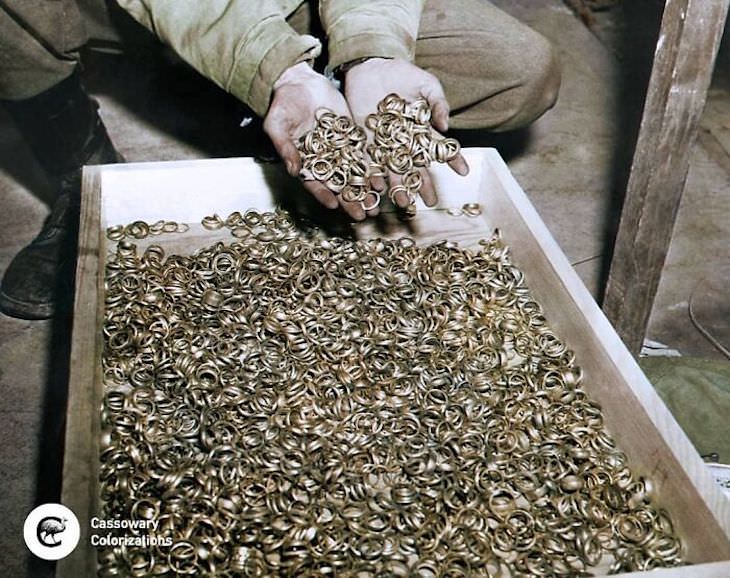 4. Wojtek (1942-1963) was a brown bear purchased at a railroad station by Polish Corps soldiers who had been evacuated from the Soviet Union. He was eventually enlisted officially as a soldier with the rank of private. This is Wojtek the Bear with a fellow soldier, Iran, 1942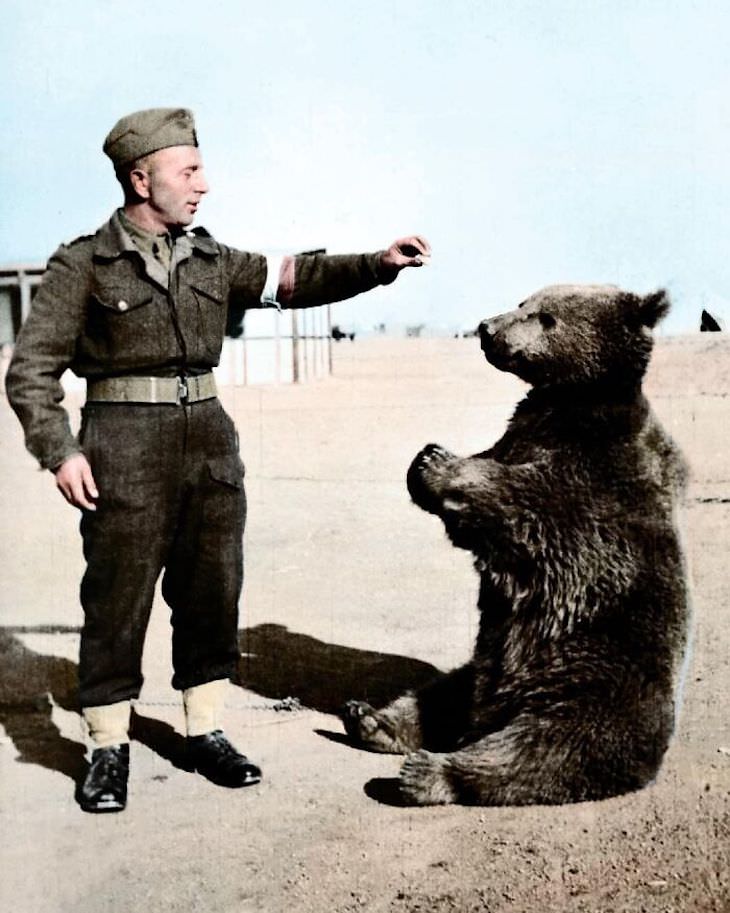 5. The filming of Casablanca, 1942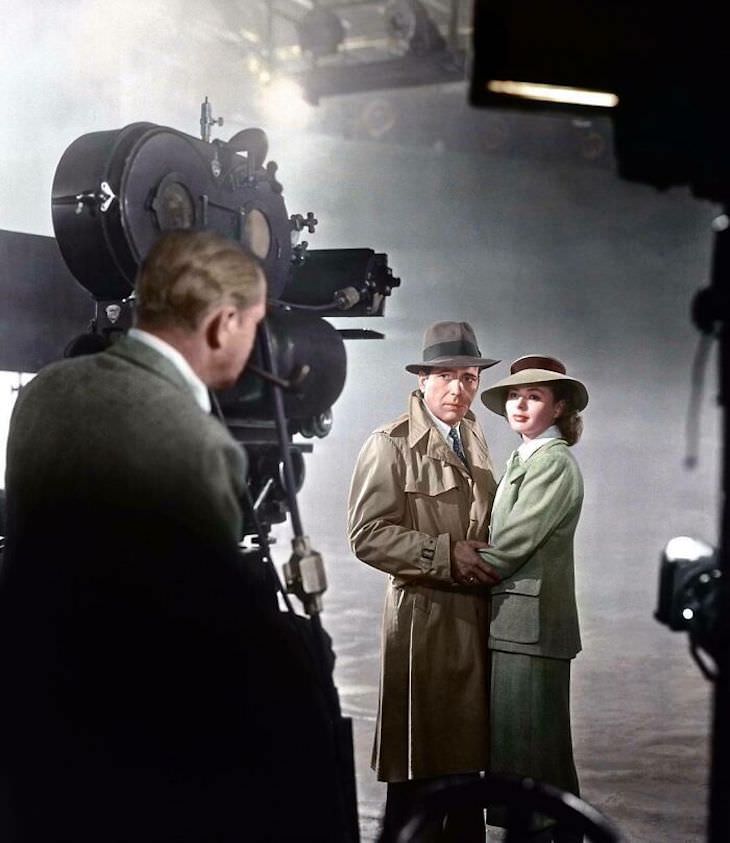 6. Two soldiers wearing gas-masks during World War I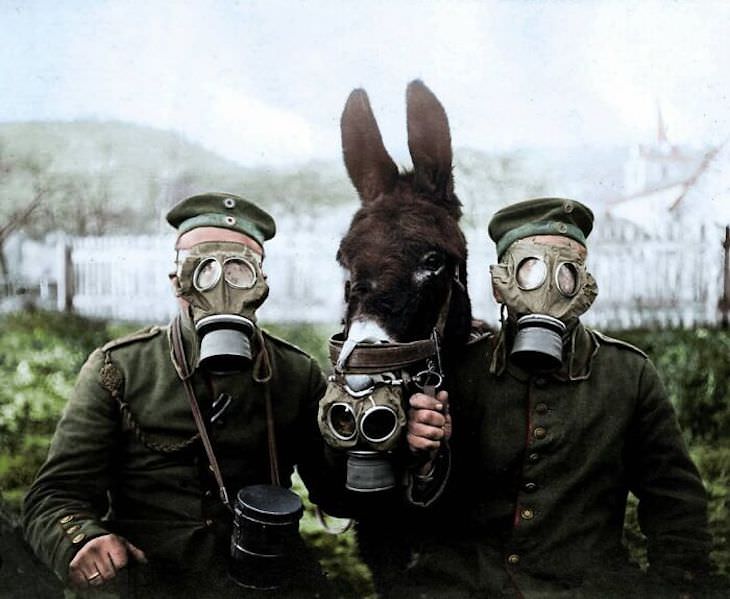 7. US soldier wearing a Brewster Body Shield, 1917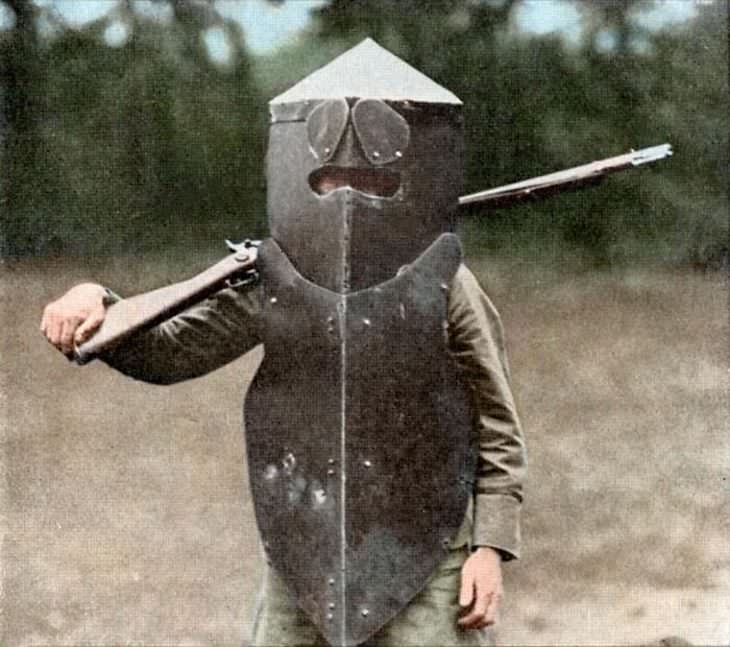 8. A soldier eating lunch, name and place unknown, World War II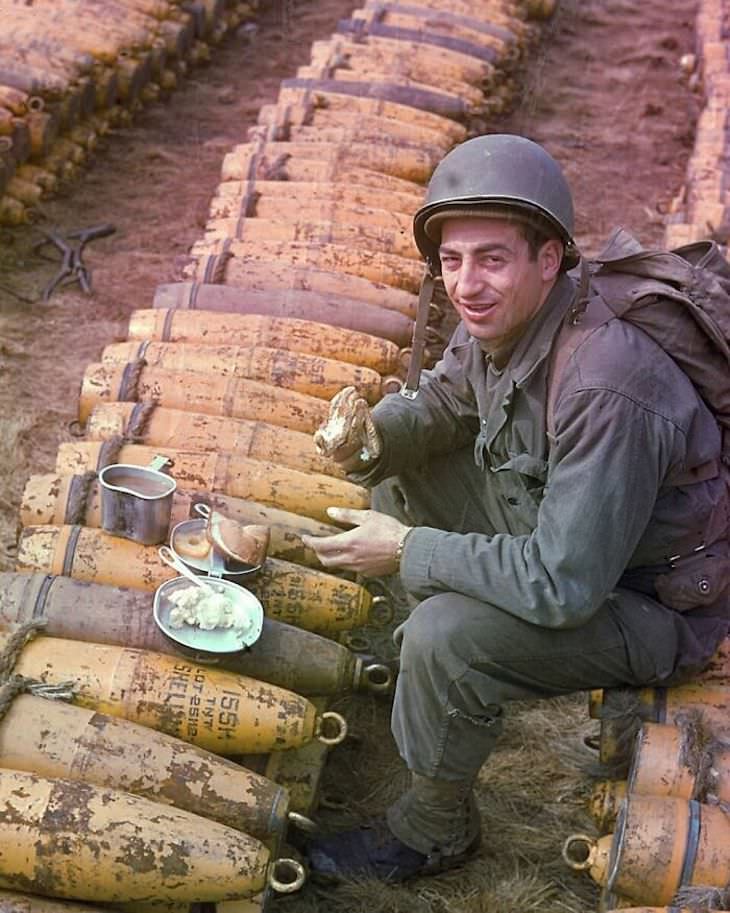 9. Two female Russian snipers shooting from a trench somewhere in the Eastern Front, 1943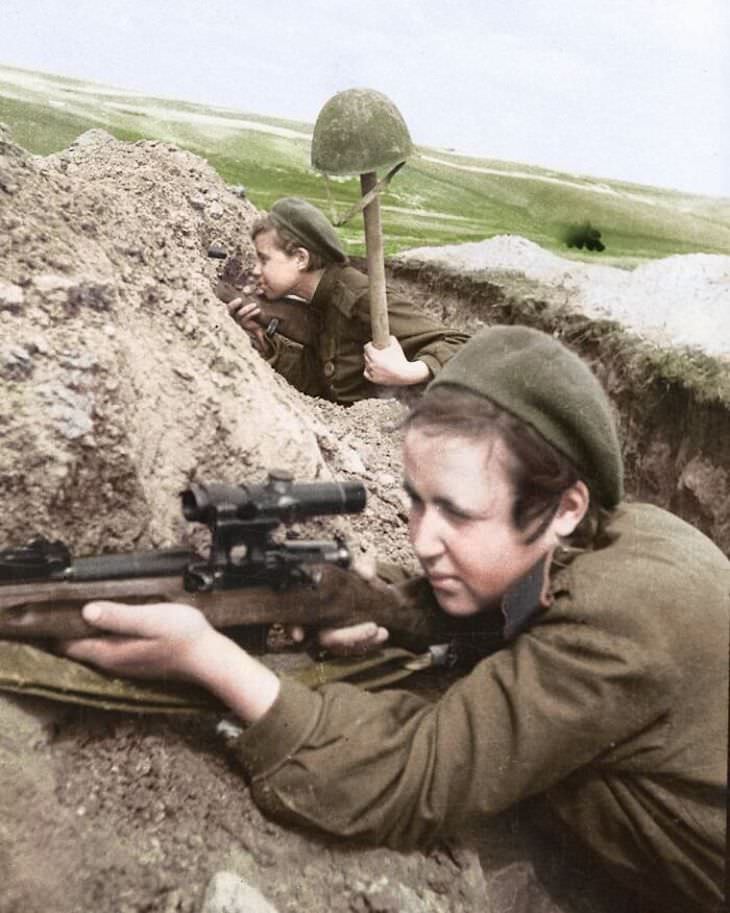 10. A French Resistance member during the Liberation of Paris, 23th August 1944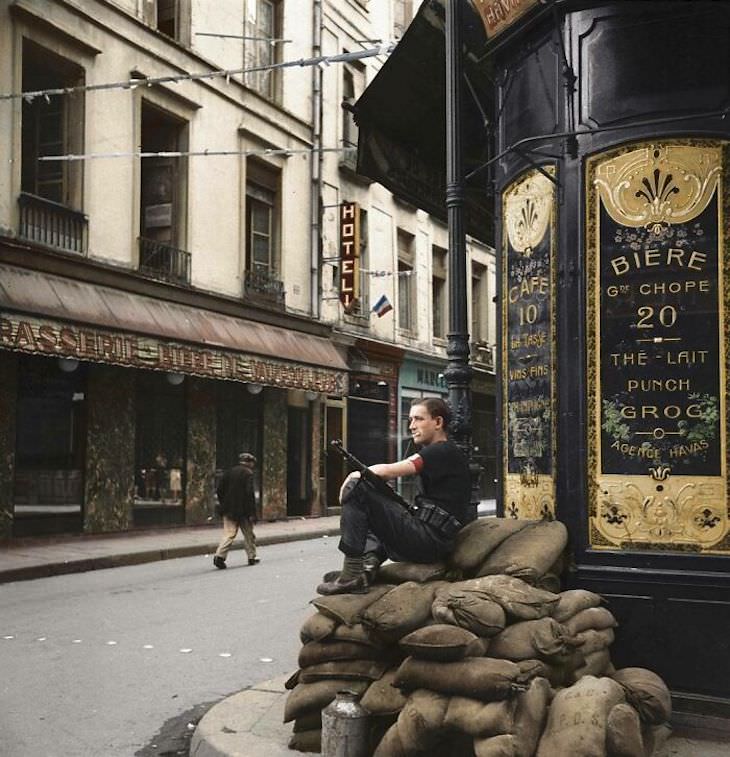 11. A German Heinkel He 111 bomber aircraft crashing directly into the sea, date and place unknown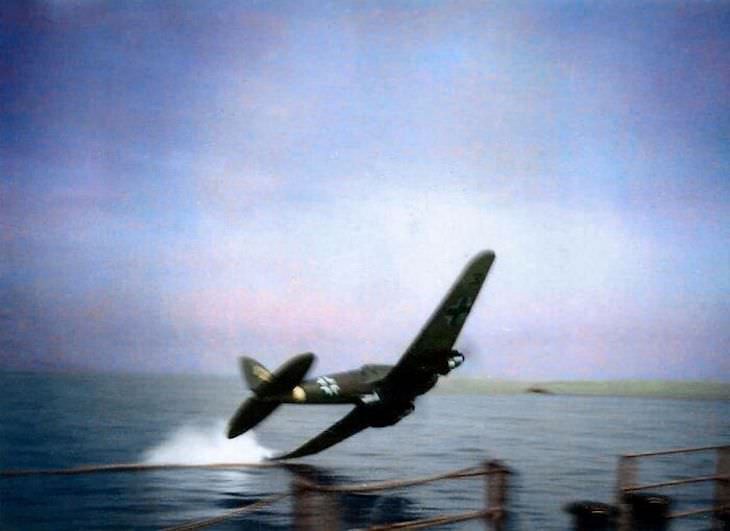 12. German and Hungarian soldiers from the 503rd Heavy Panzer Battalion on a Tiger II tank in Budapest, Hungary, October 1944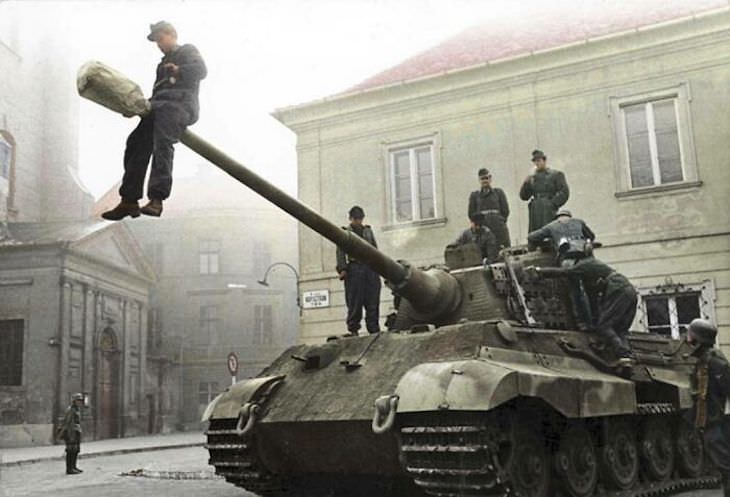 13. An American corporal aims a Colt M1895 installed on an elephant in a purely propagandistic picture, 1914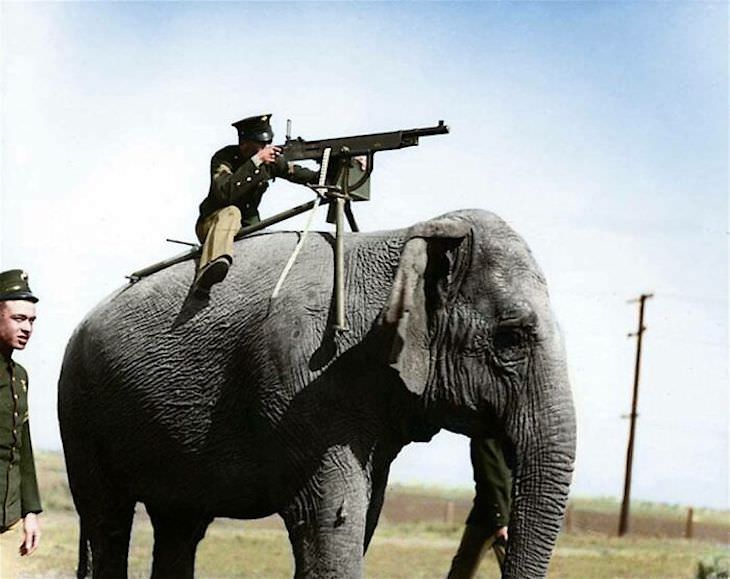 14. A Norwegian child being carried to an ambulance from HMS Onslaught at Gourock, Scotland, 1 March 1945. She was one of over 500 civilians rescued by the Royal Navy after hiding from the Germans on Sørøya island.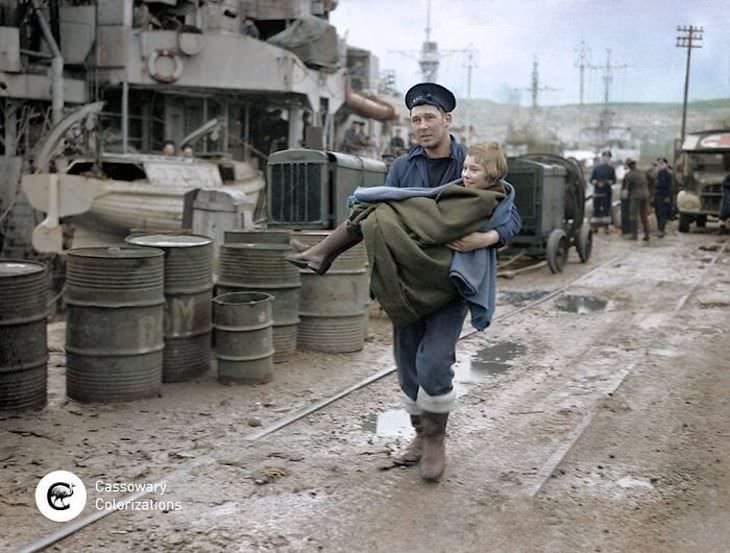 15. Comparison between a British WWI veteran soldier armed with a rifle with a soldier in a full suit of medieval armor handling an ax, October 1917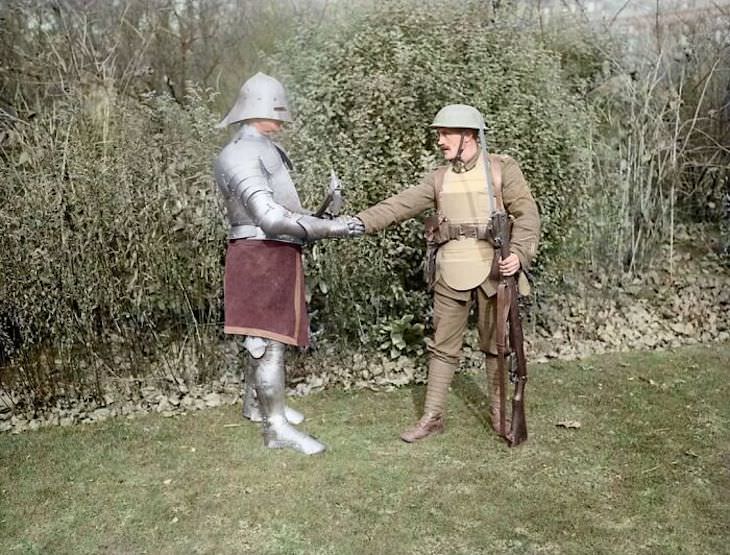 16. Soldiers of the Red Army waive the Soviet Union flag somewhere in Berlin, May 3, 1945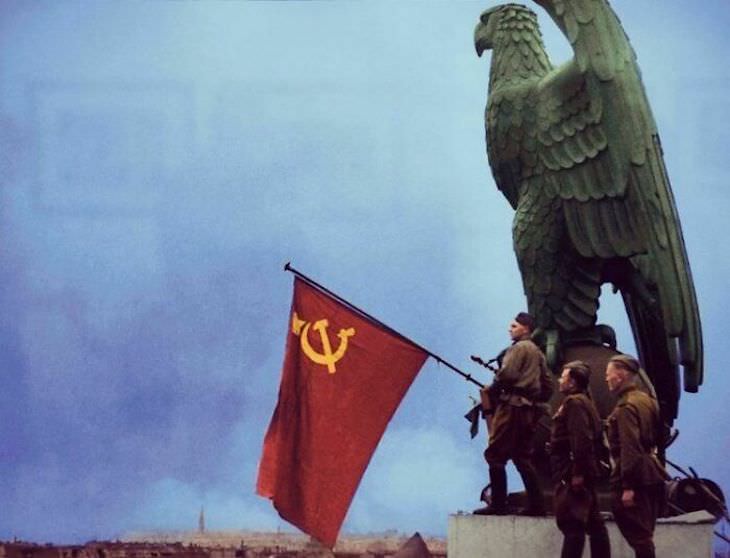 17. French soldier with a medic (according to the badge) steel helmet covered with a built-on chain screen to protect a soldier's eyes from rocks, shells, and other fragments, 1918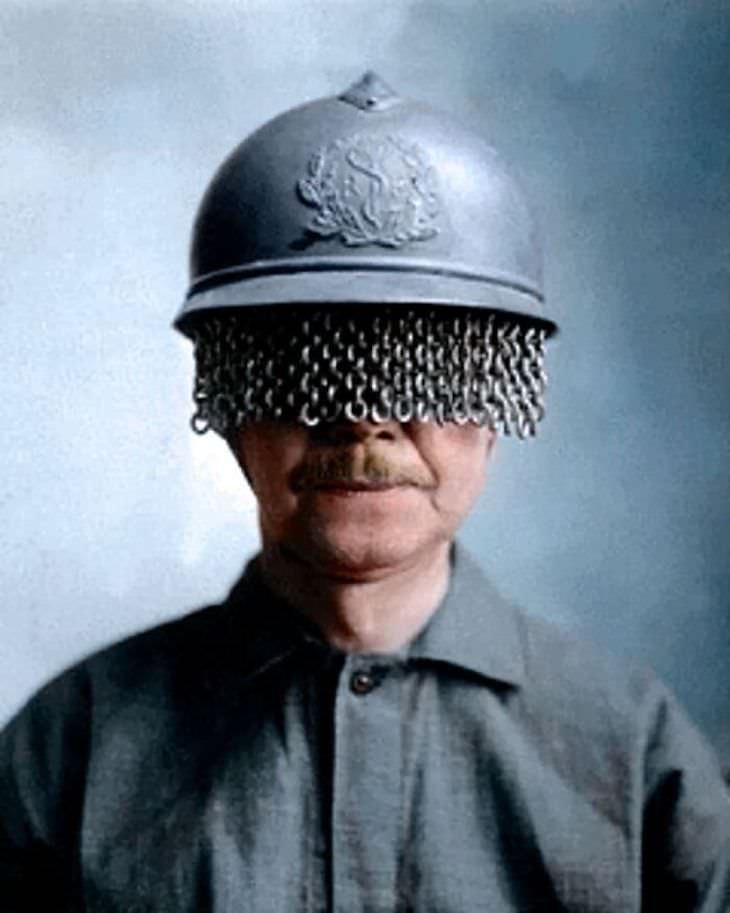 18. Two locals stand in front of a man posing on top of the Sphynx, Giza, c. 1900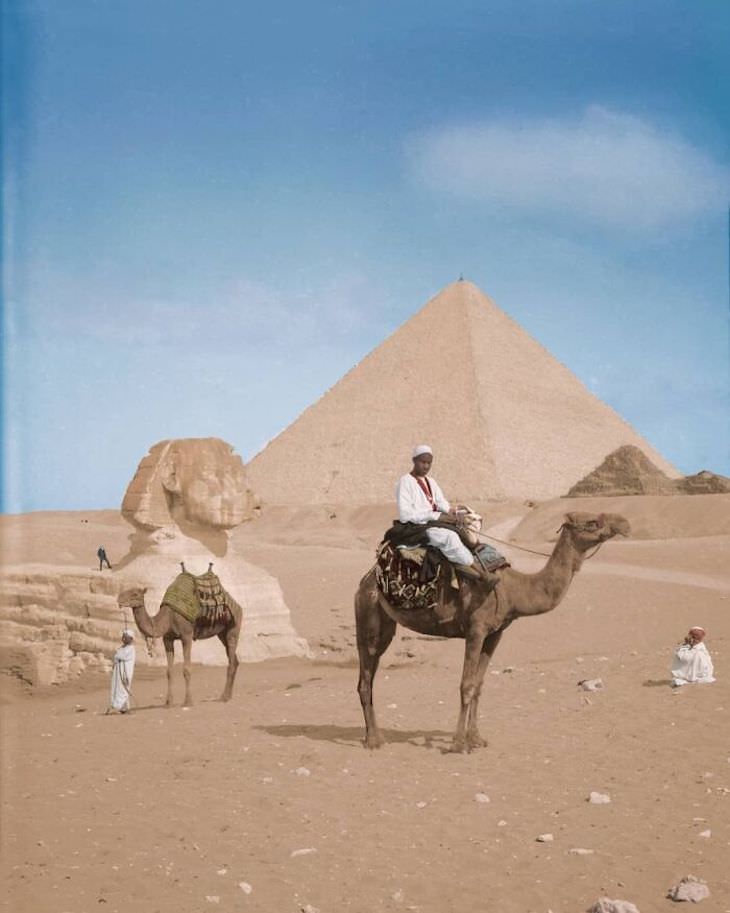 19. President John Quincy Adams (1767–1848) in March 1843, taken by Philip Haas. It was the first known photograph of a US president in history.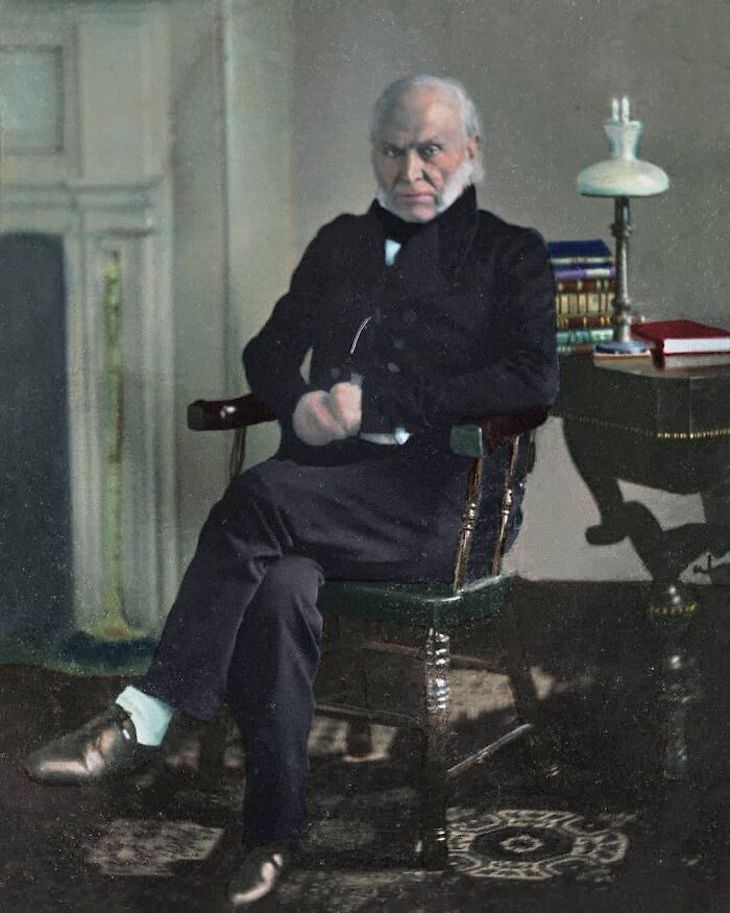 20. A Spanish militia volunteer standing on 155-millimeter howitzer 1917 Schneider, Barcelona, mid-august 1936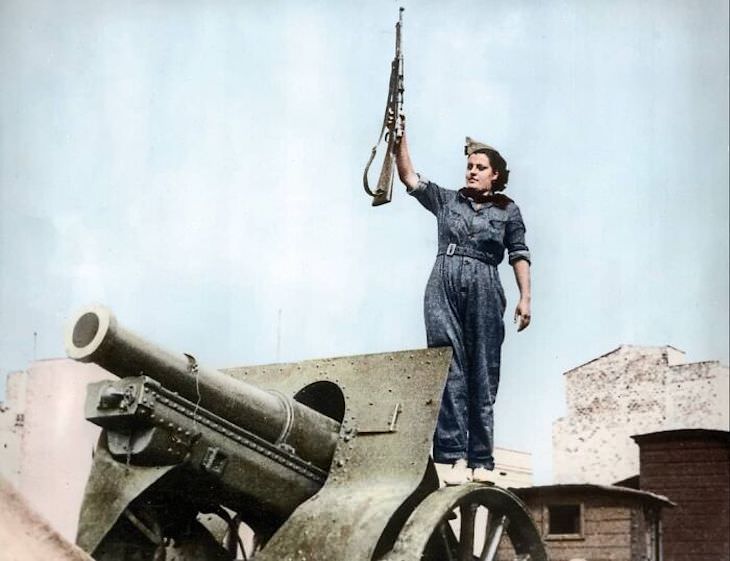 21. A soldier from the New Zealand Division overlooking a group of German POW's during the Second Battle of El Alamein, November 1942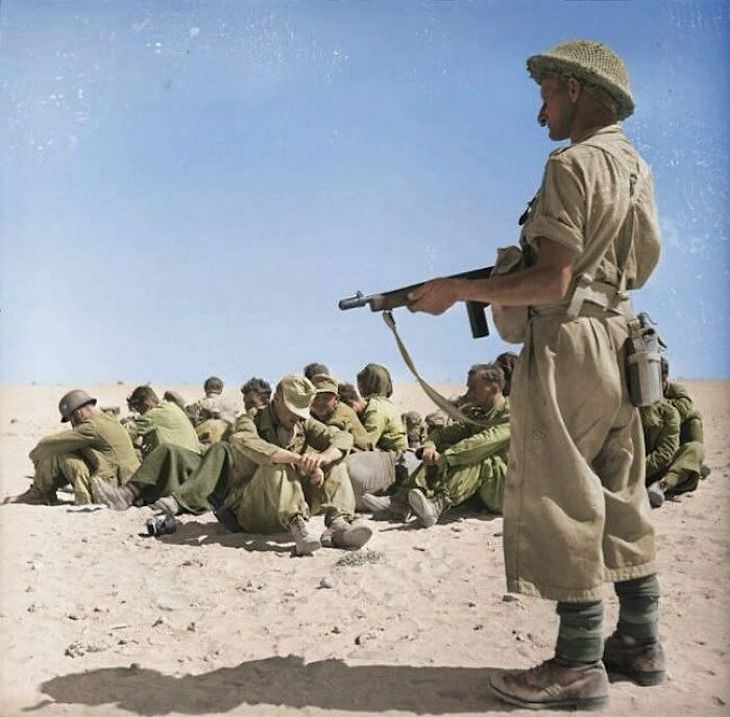 22. A member of the Hitler Youth aged 13 captured by the U.S. Army near Nartinzell in 1945, During the Battle of Berlin, Axmann's Hitler Youth formed a major part of the last line of German defense, and were reportedly among the fiercest fighters. Although the city commander, General Helmuth Weidling, ordered Axmann to disband the Hitler Youth combat formations, in the confusion this order was never carried out.