David Doubilet is one of the pioneers of underwater photography. Today, he is an award-winning photographer, mostly featured on National Geographic as a National Geographic Contributing Photographer-in-Residence (a title he received in 2001). He's won the Wildlife Photographer of the Year competition run by the Natural History Museum and BBC Worldwide. Large parts of his portfolio were featured in the 2013 edition of The Masters of Nature Photography book, and he also published his own book last year (2021) titled Two Worlds: Above and Below the Sea.
Throughout his 50-year career, he has traveled all over the world, including remote regions around New Zealand, Canada, Japan, Tasmania, Scotland, and recently, the polar regions. He beautifully sums up his novel infatuation with icy panoramas with a metaphor: "I think of icebergs as a perfect metaphor for the sea – only a small percentage is visible to us."
Lion's Mane Jellyfish, Bonne Bay Fjord, Gros Morne National Park, Newfoundland, Canada, 2012.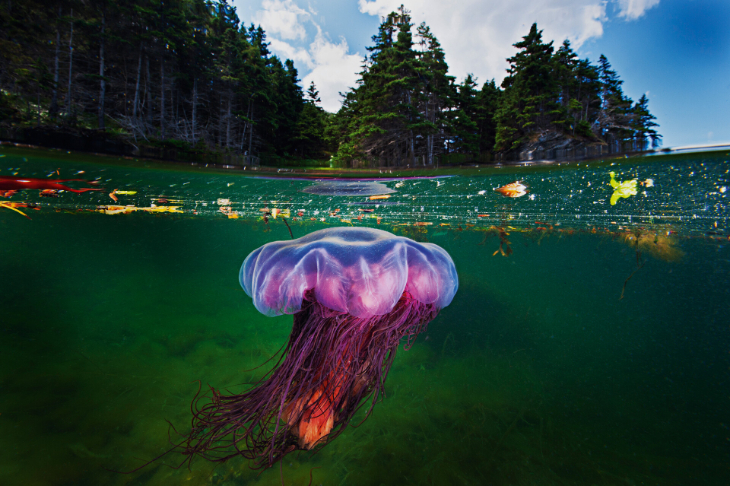 Doubilet's aim, according to his website, is "to create a visual voice for the world's oceans." He attests to that in one of his interviews, saying he wants to "create a window into the sea that invites people to see how their world connects to another life-sustaining world hidden from their view."
By far, the most impressive biographical detail about Doubilet is that he started photographing underwater at the tender age of 12. Seems he has always been and will be an eternal explorer: "One of the greatest joys of shooting half-and-half is that there's always a surprise – especially the way the surface receives the light."
To dive deeper into Doubilet's portfolio, you can order his newest book on Amazon, follow him on Instagram, or visit his official website.
Blacktip Reef Sharks, South Pass, Fakarava Atoll, French Polynesia, 2018.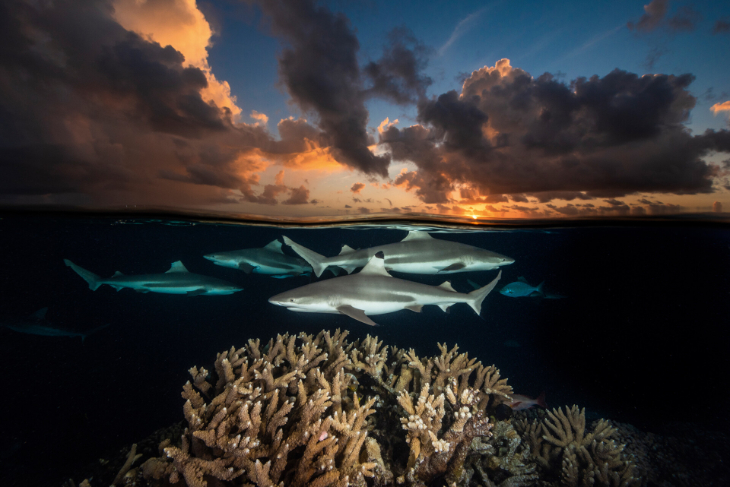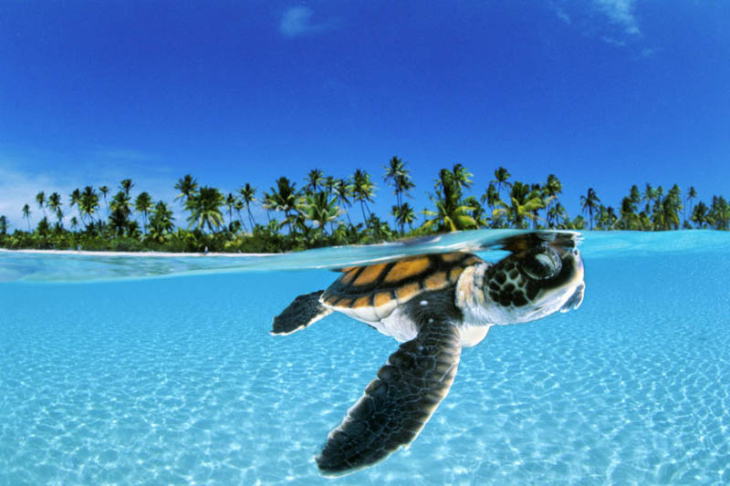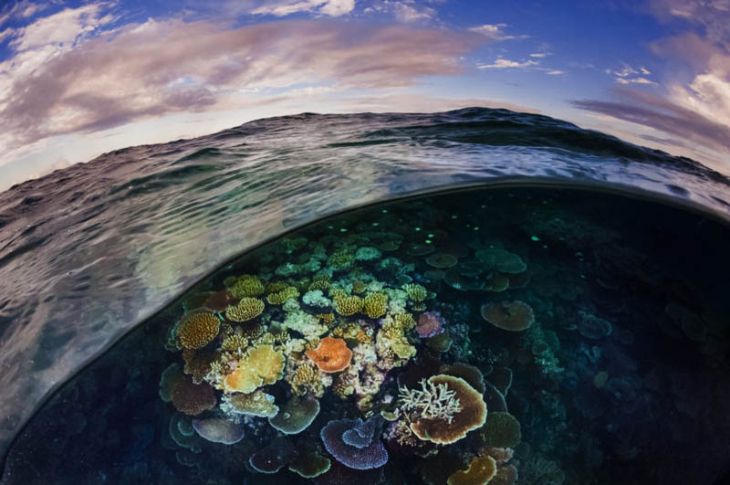 Bar Jacks, Grand Cayman Island, 1990.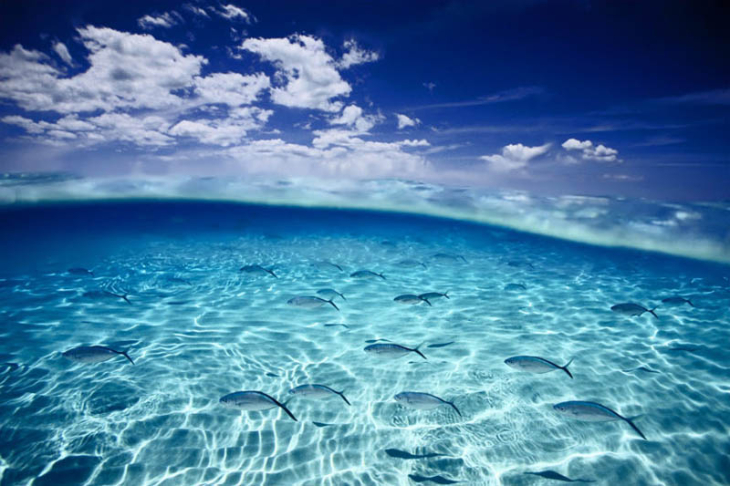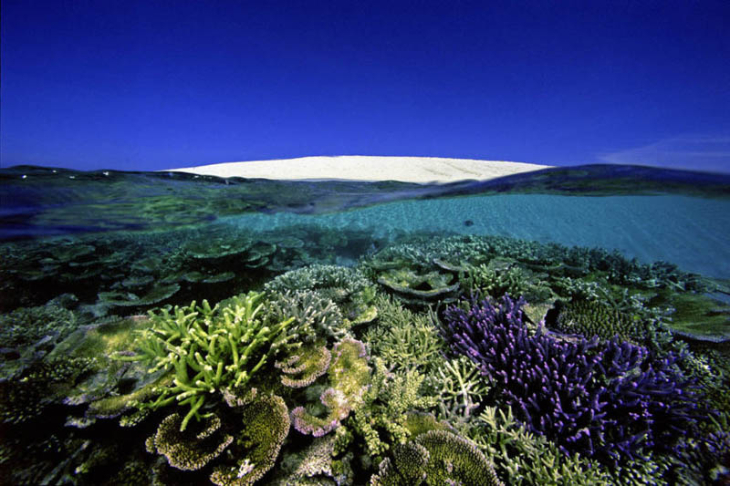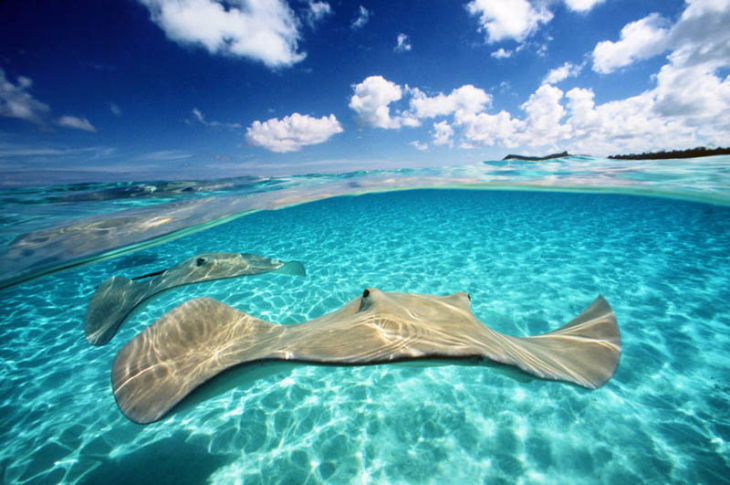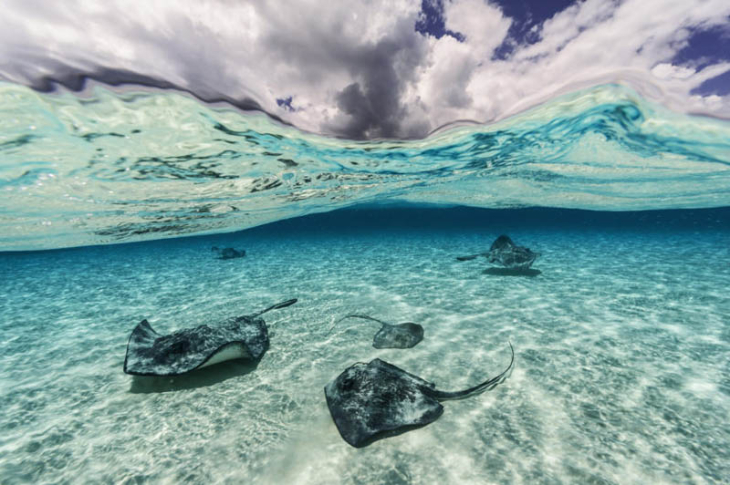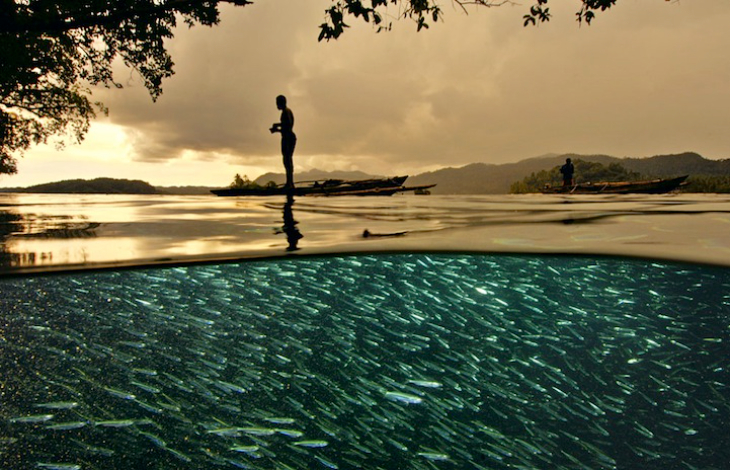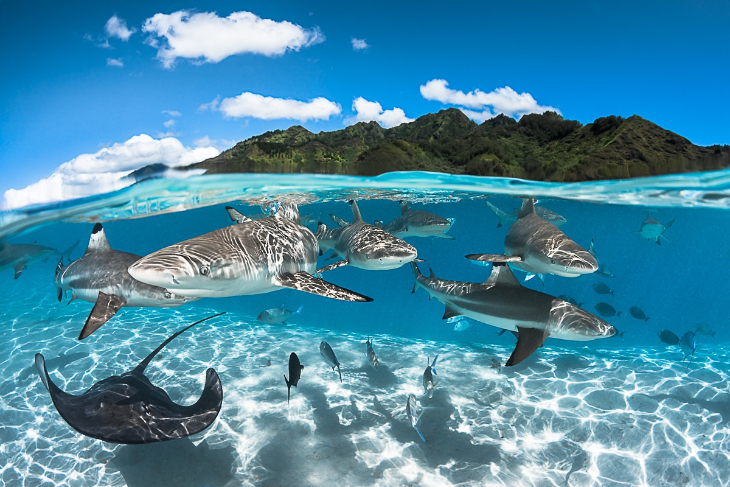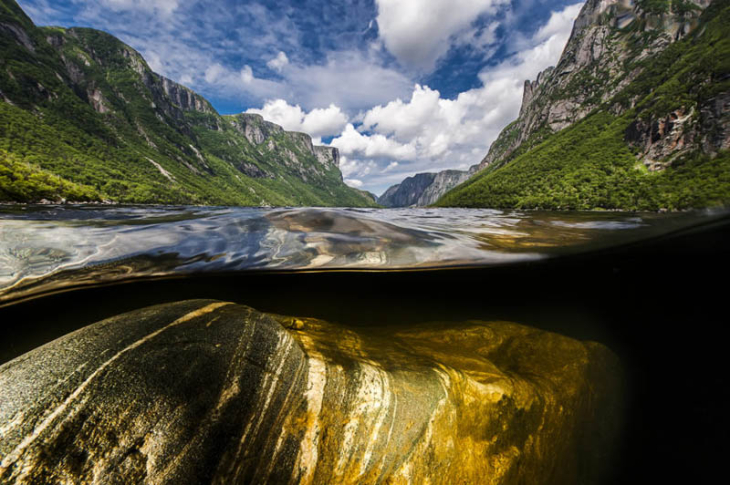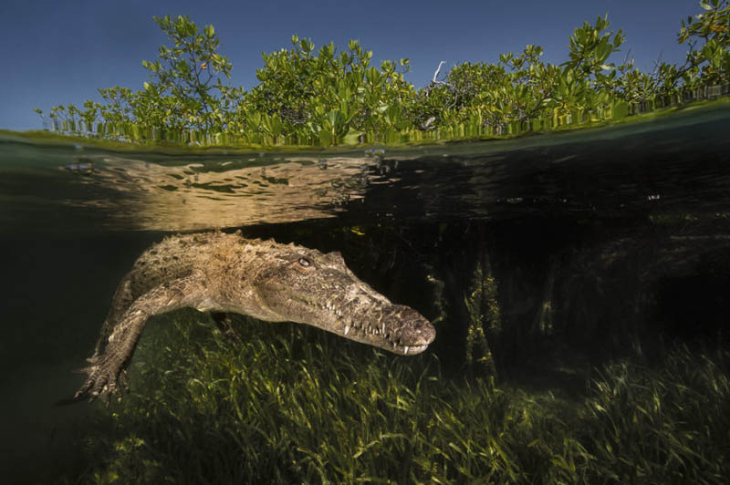 Chinstrap and Gentoo Penguins, Danco Island, Antarctica, 2011.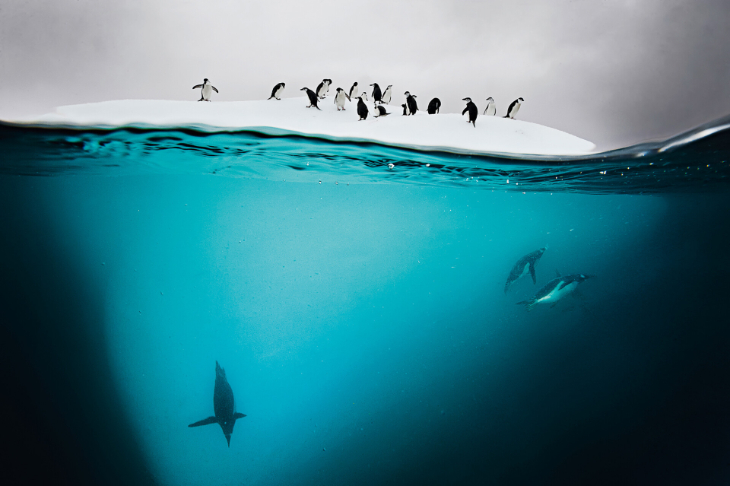 Harp Seal Pup, Gulf of St Lawrence, Canada, 2011.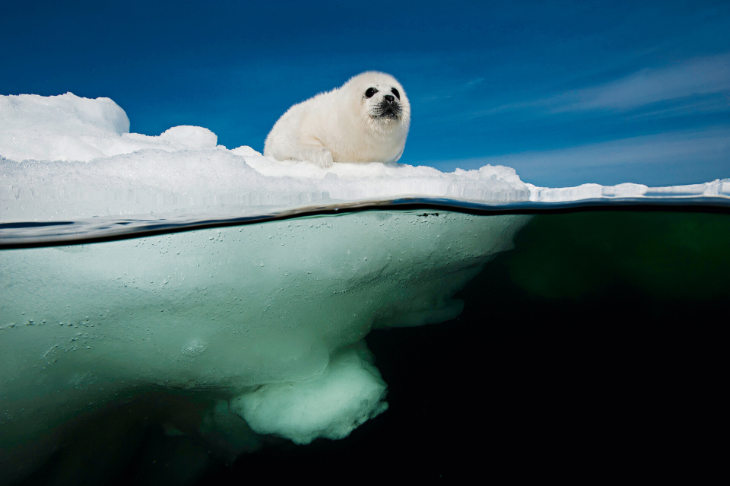 Grounded Iceberg, Blanley Bay, Devon Island, Nunavut, Canada, 2018.