The world is filled with a variety of artists and craftsmen who spend their time blending our daily lives with the interesting and unimaginable. Some have made it their goal to bring us the utmost convenience with their creations, while others design to inspire awe and wonder, filling the streets, subways, and cities with incomparable beauty. We've gathered this collection of stunning designs, like hanging gardens and friendly street lights that will shield you from the rain.
1. The Skycycle in Japan, a pedal-powered roller coaster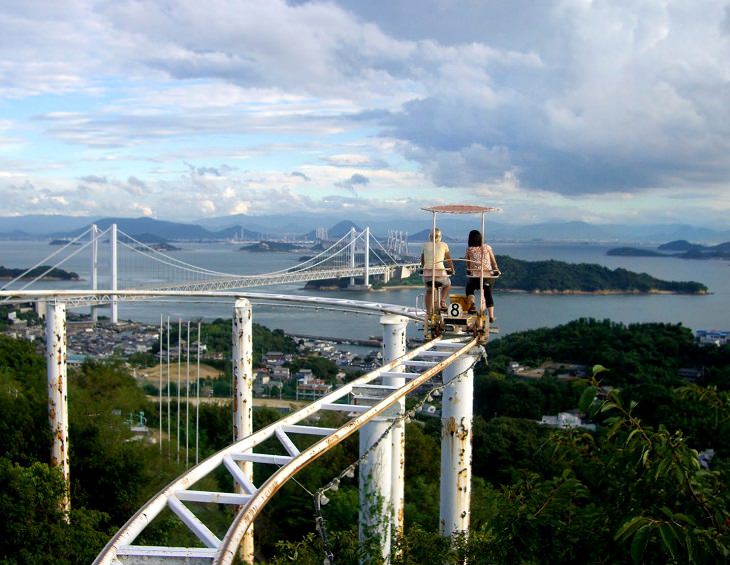 (Imgur)
2. Streetlights in Portugal that look like giant tulips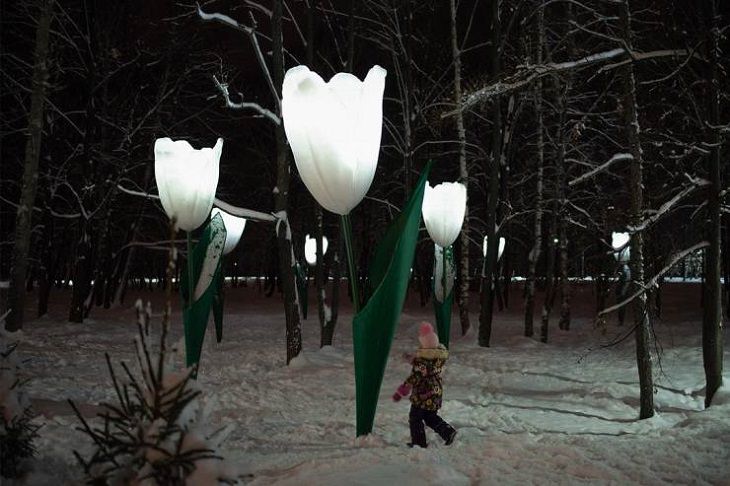 3. Pencil-shaped bollards (traffic posts) outside of a school in Gloucestershire, England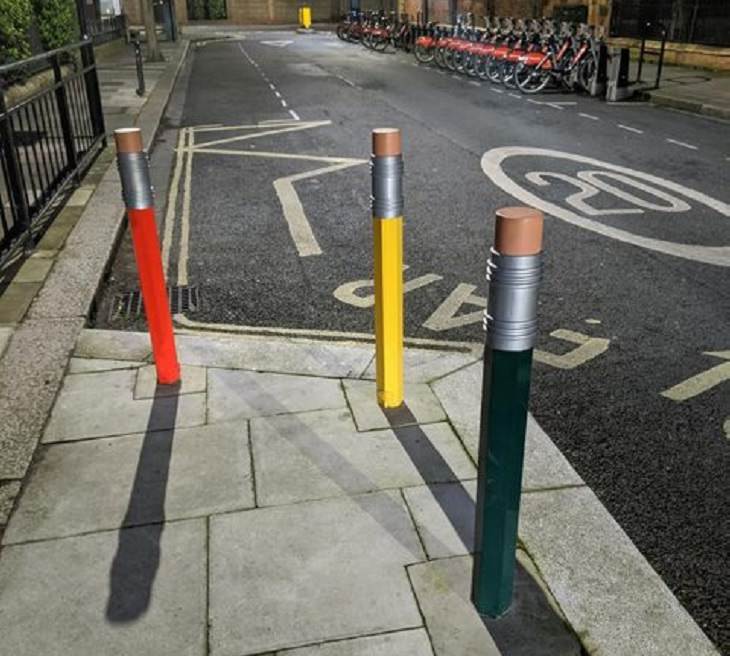 (Reddit)
4. Clever mailbox street art in Munchen, Germany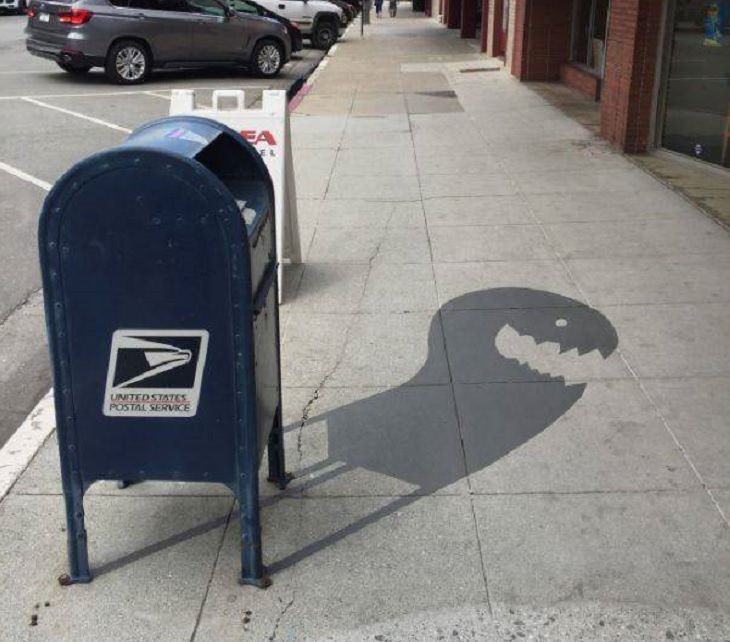 (Reddit)
5. Happy Hello Kitty construction barriers in Japan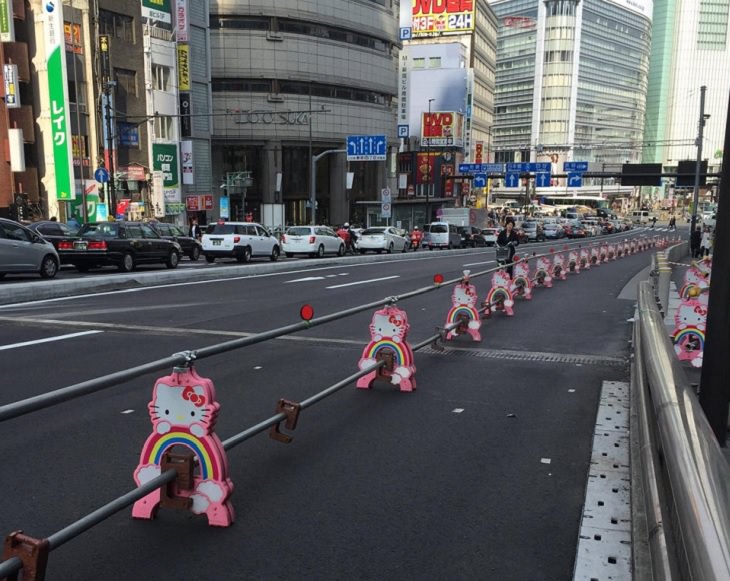 (Reddit)
6. Parklets, parking spaces on the street repurposed for sitting in Vancouver, British Columbia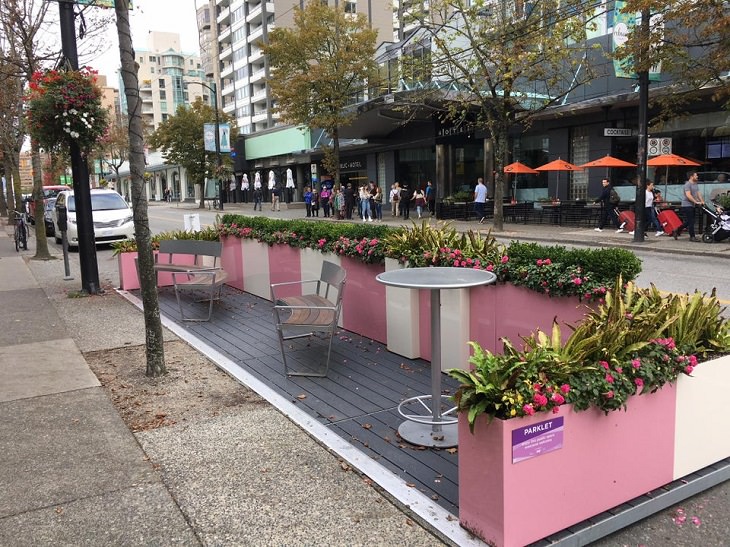 (Reddit)
7. This bench in Spain has pedals so you can exercise while sitting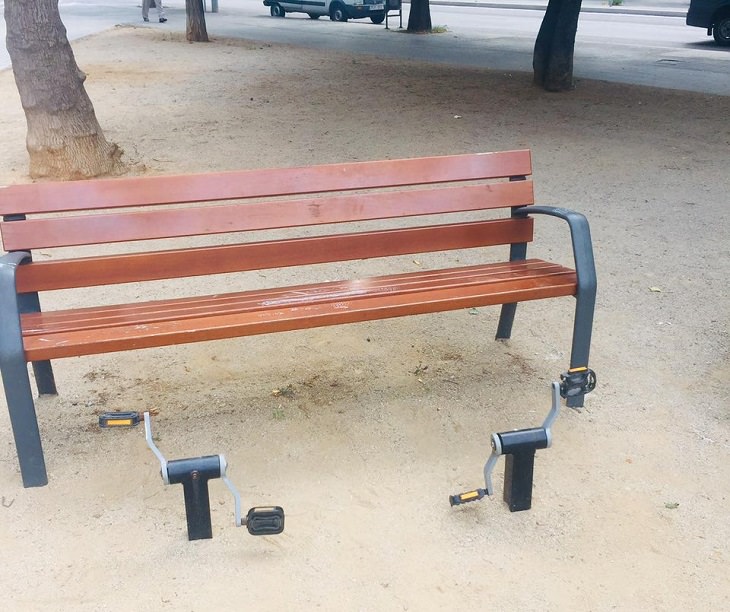 (Reddit)
8. In Yekaterinburg, Russia, you can find autumn-themed pedestrian crossings.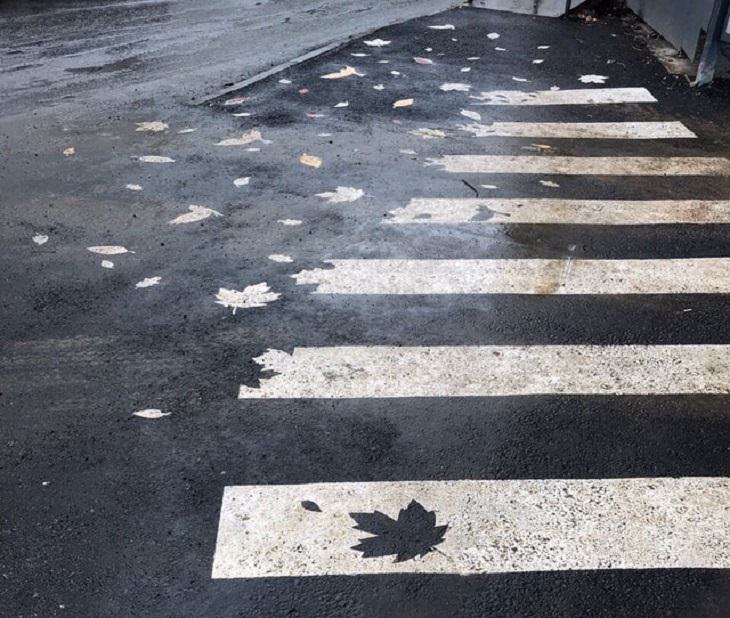 .
(Reddit)
9. The number of this house in London is trimmed into the hedges.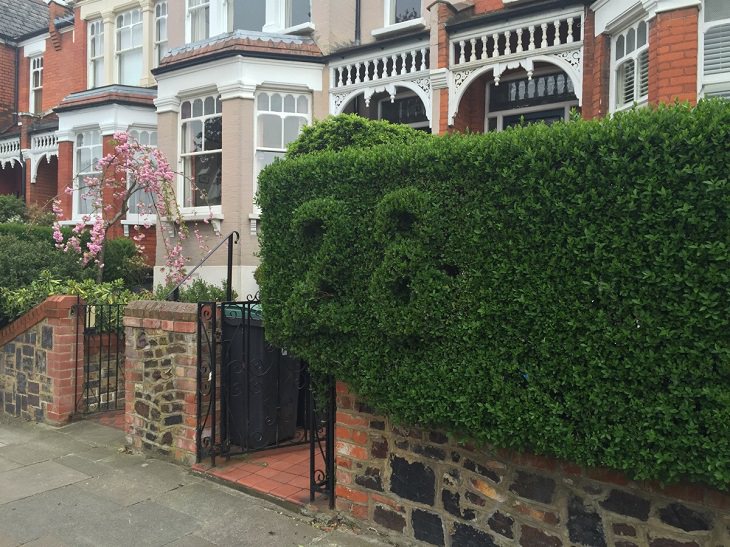 (Imgur)
10. The Umbrella Sky Project from the Ágitagueda Art Festival in Portugal.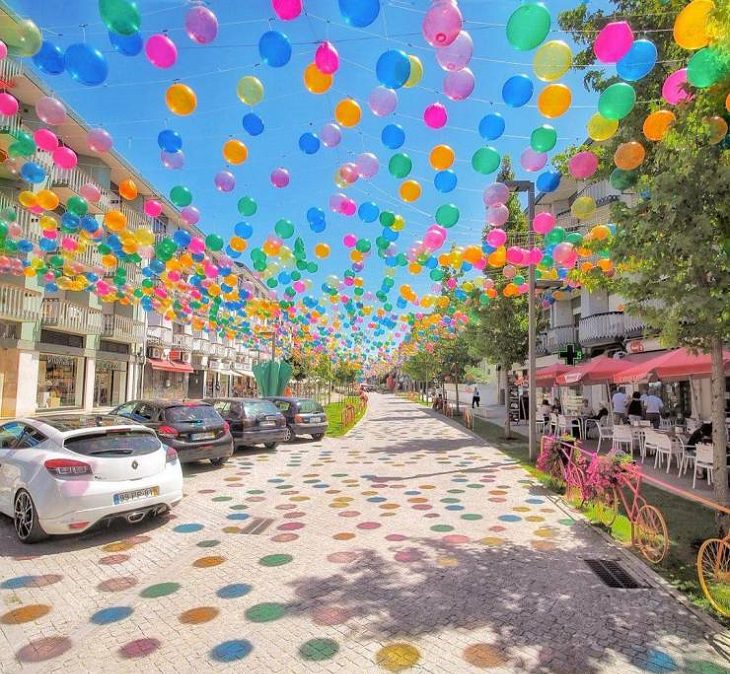 11. Winter illuminations of the Rainbow River in Tokyo.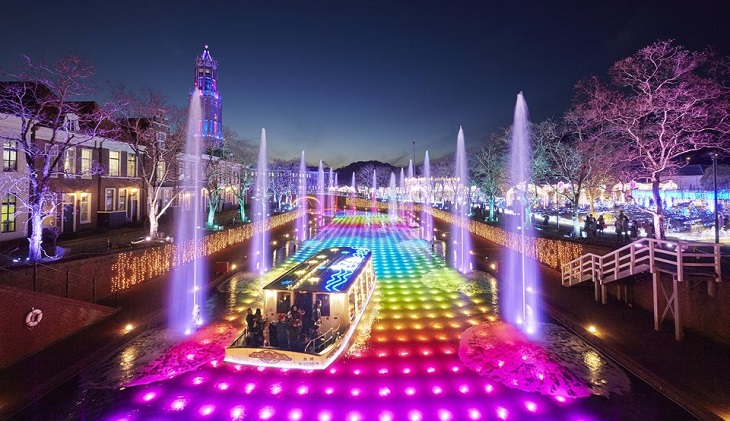 (Reddit)
12. A fun bench in Canada that keeps you dry while you enjoy the rainy weather.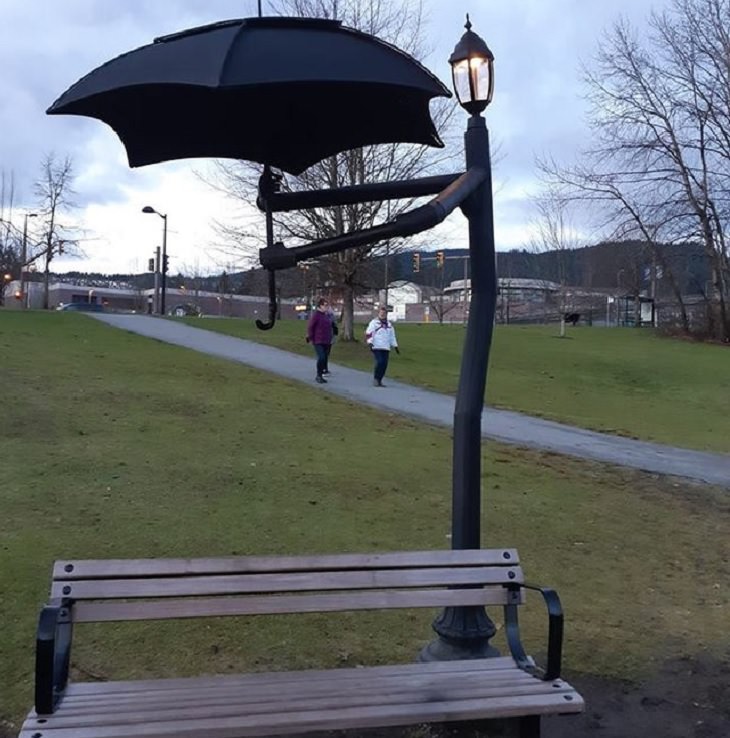 (Reddit)
13. A floating grocery store decorated for New Year's Eve in Dubai.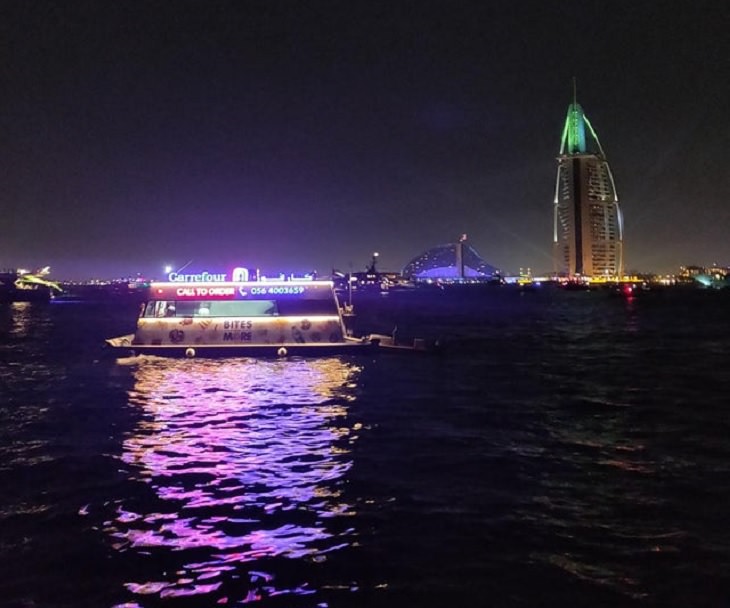 (Reddit)
14. Steps in Dallas that play music and light up when you step on them.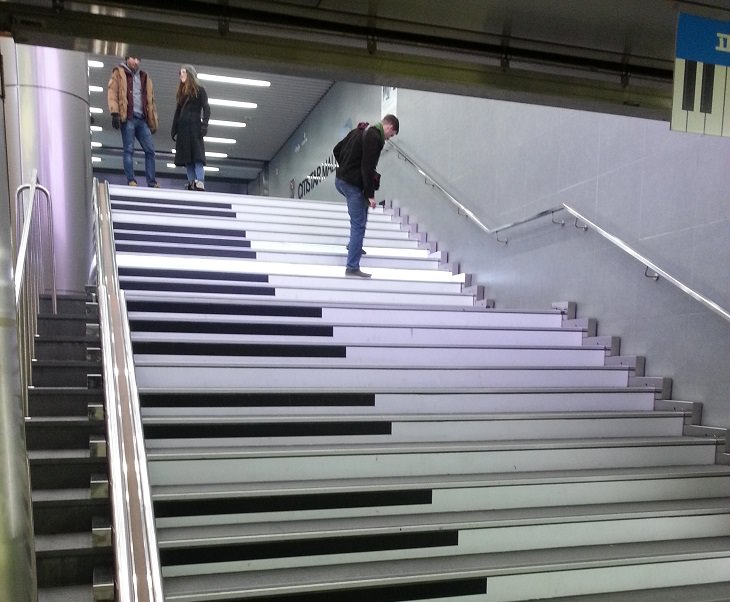 (Imgur)
15. A street in Turkey that is designed to look like a grand carpet.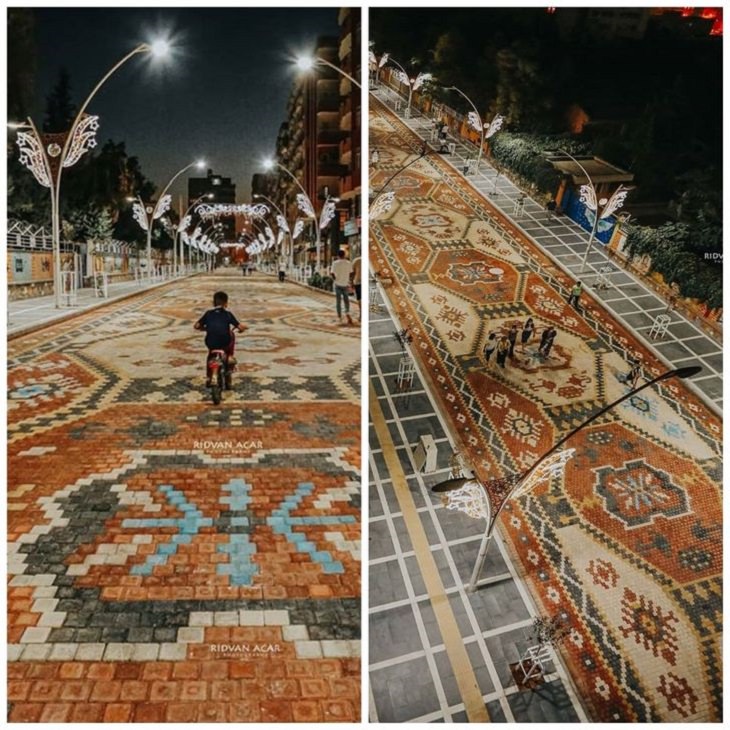 16. A stunning overhead hanging garden in Singapore.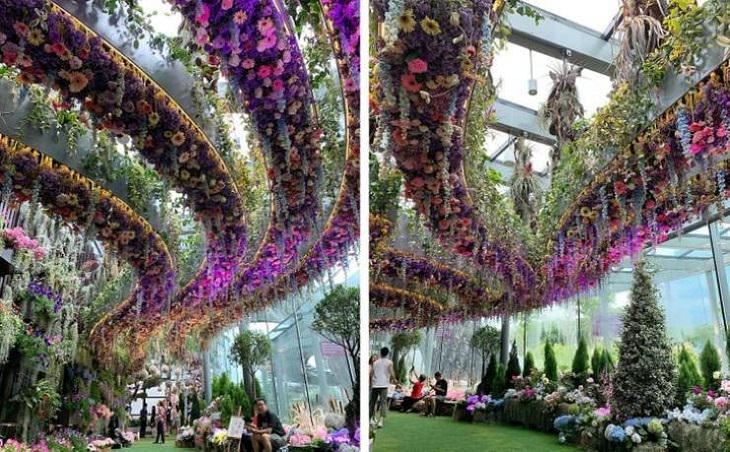 Did these designs catch your eye? Then share them!