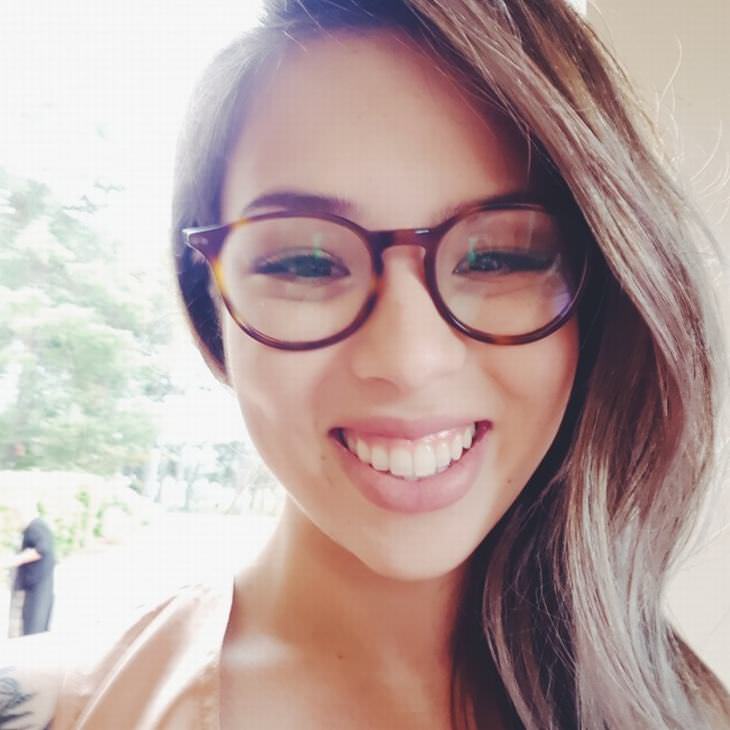 The student, who goes by the nickname Hoptail on Imgur, went to Saison, which is located in San Francisco and won three Michelin stars back in 2014. For those that do not know, a three-star Michelin ranking means that the restaurant is among the best of the best in the entire world.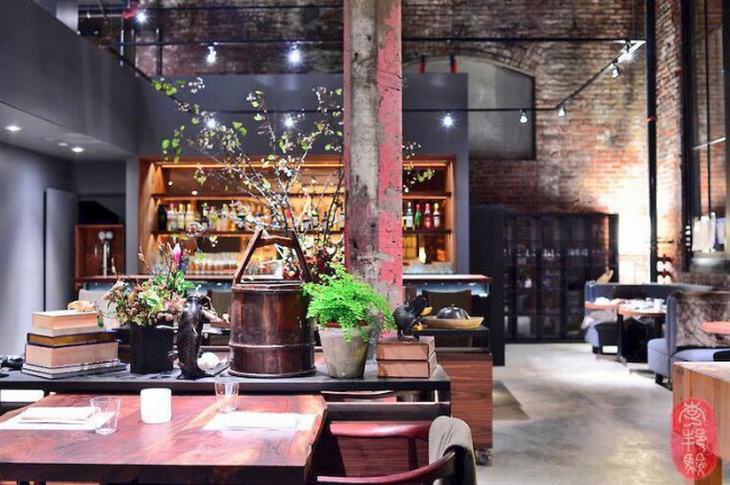 One of the central parts of the restaurant's concept is firewood, with most of the dishes it serves being cooked on an open fire or in an oven lit by firewood. The chef is also adamant about buying local products from fishermen, hunters, and farmers.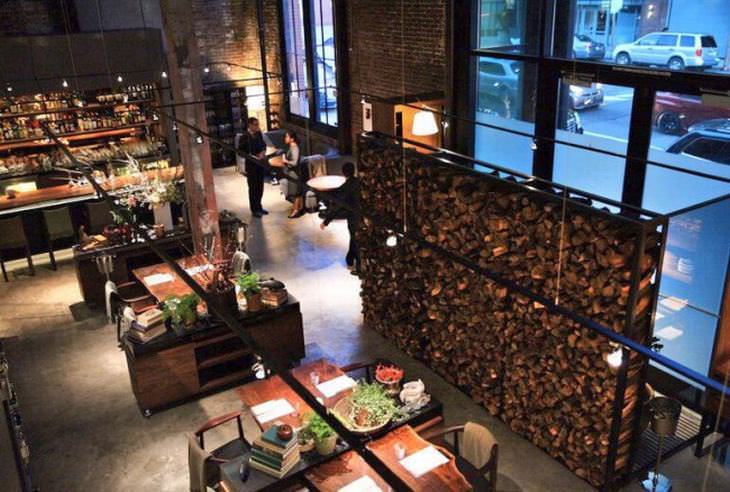 To start off her meal, the student had yarrow, chamomile, hyssop, lemon balm, Douglas fir and anise-infused tea. All are picked fresh from the restaurant's very own farm, and steeped in hot Meyer lemon water.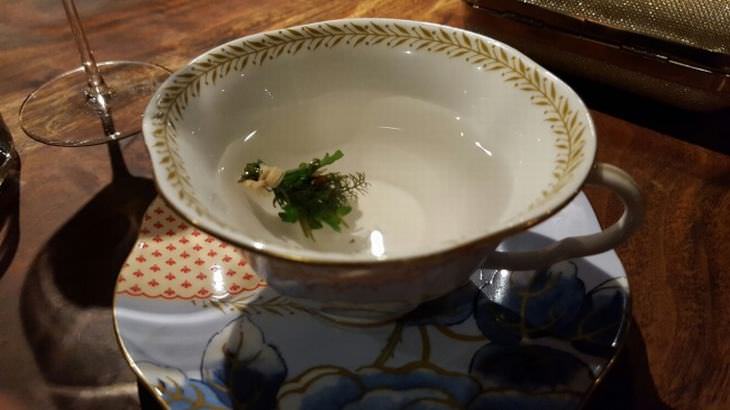 The first dish consisted of baby spinach, kelp, and caviar. The spinach is harvested at an early stage of growth, so they taste delicate. The kelp is roasted in clarified butter that's made from the milk of a cow that lives on the restaurant's farm, and the proprietary caviar is salted according to a special recipe and contains smoked salt. Hoptail said that although the textures were completely different, they came together really smoothly on the palate.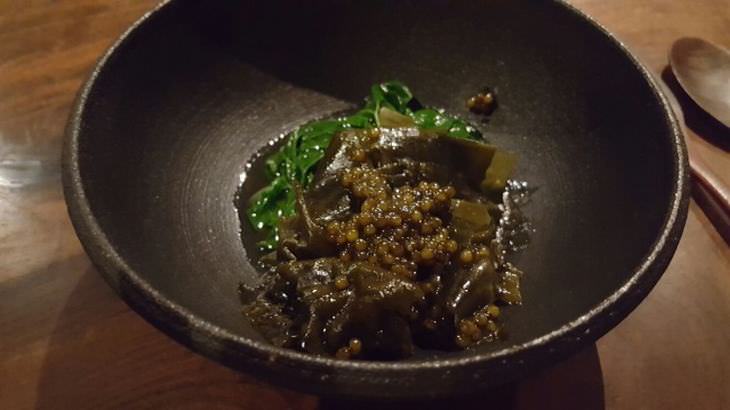 Next up was turbot fish sashimi, which is a species of flatfish. The thinly-sliced pieces of raw fish took the student aback with their beauty, and she said she even shed tears knowing that she had peaked and would never experience raw fish better than that in her life. She was also served another preparation of the same fish – lightly grilled with a light soy glaze and garnished with physalis.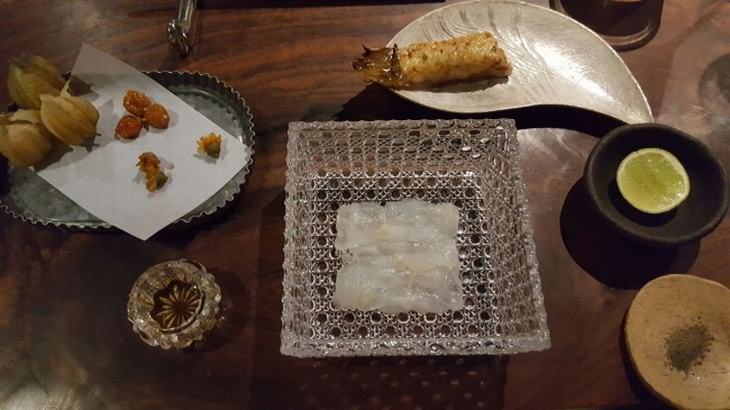 She didn't like the Geoduck that she was served next. A geoduck is a very large species of saltwater clam, but the one she had at Saison was chewy and the marinade was overwhelming, meaning that she couldn't really taste the meat itself.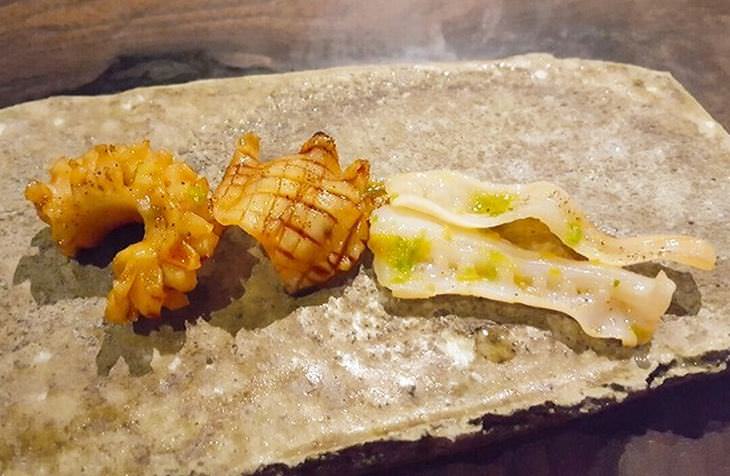 She also had fresh sea urchin on grilled bread that was basted in a sauce made with the offcuts of the bread. Apparently, she's not the only one who thinks that the sea urchin is one of Saison's best dishes, because there are numerous reviews online that give much appraisal to it.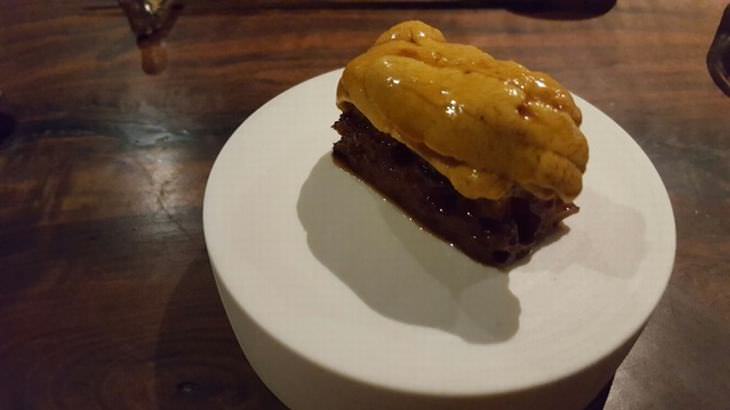 A bitter taste to transition from the sea urchin dish came up next. The dish consisted of thinly-sliced radish with clarified butter on top. Underneath, there were cubes of marinated radish in a radish jelly vinegar reduction. The courses at Saison are ordered specifically by the head chef to ensure the highest compatibility.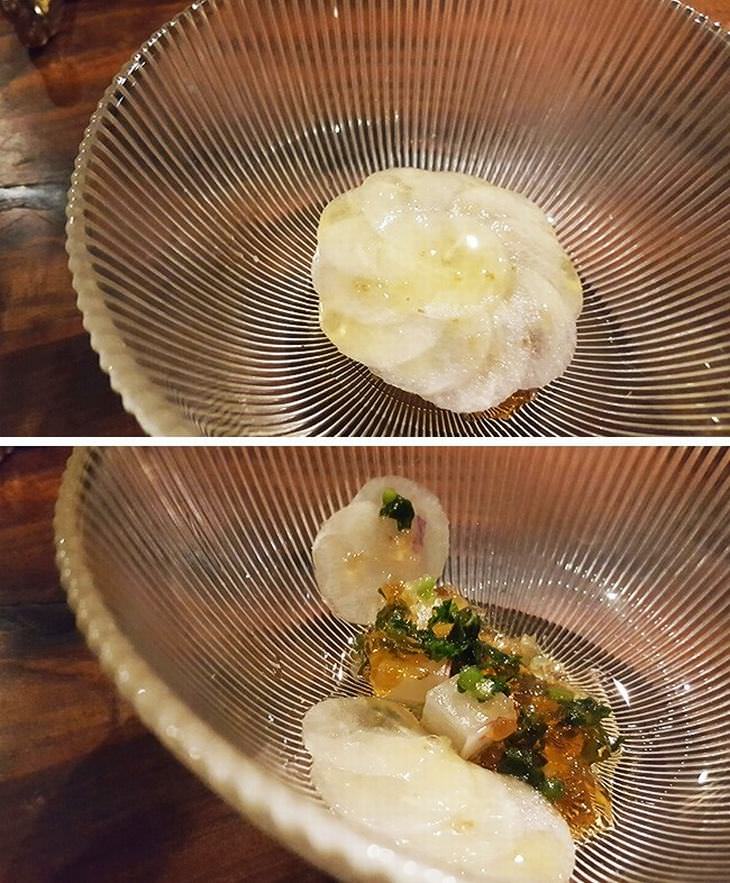 The radish was followed by three different kinds of roasted pumpkin, with the first being topped with octopus flakes. The second was topped with buttermilk cream. Hoptail loved both of these dishes, but she didn't like the third, which consisted of pumpkin puree in cold-pressed pumpkin seed oil. She said it was too salty and not as tasty as the first two.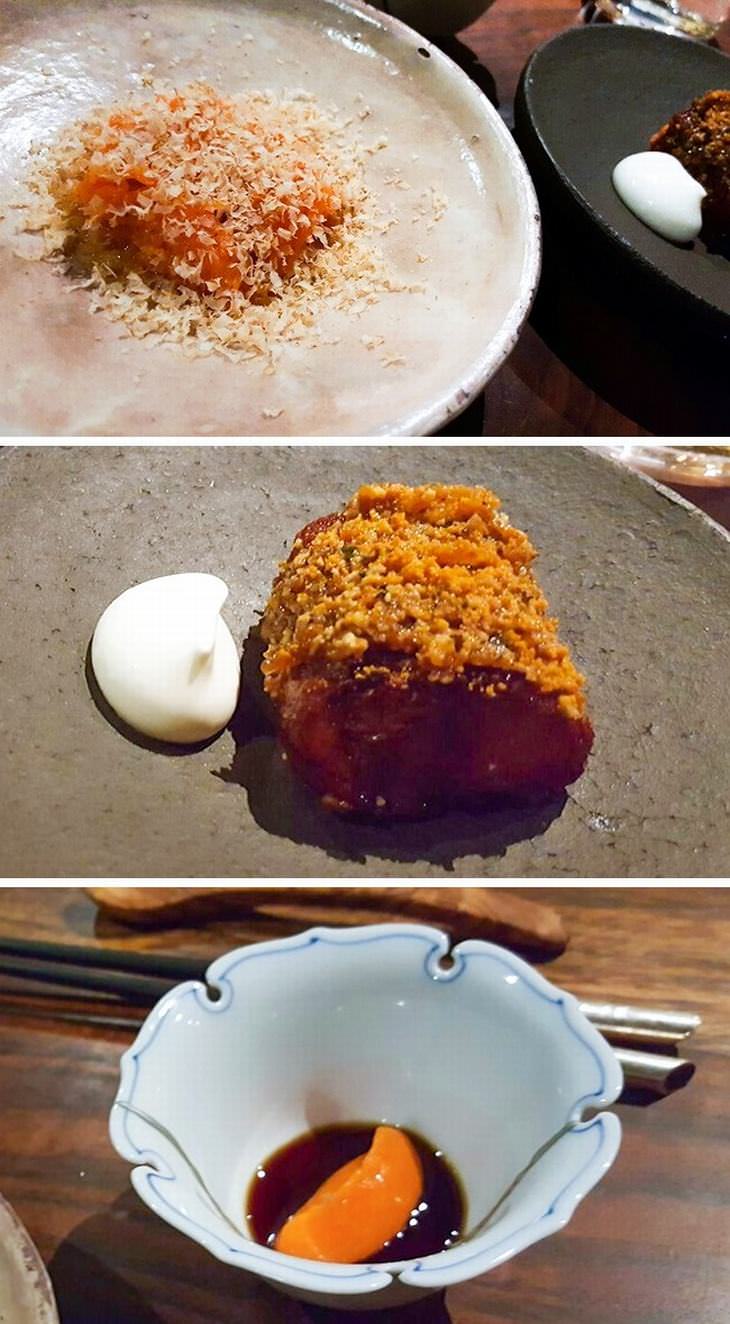 A pair of delightful meat dishes came next, with medium-rare antelope served with radicchio and herb salad coming up first. It was complemented by biscuits and honey butter. The taste is apparently somewhere between venison and beef.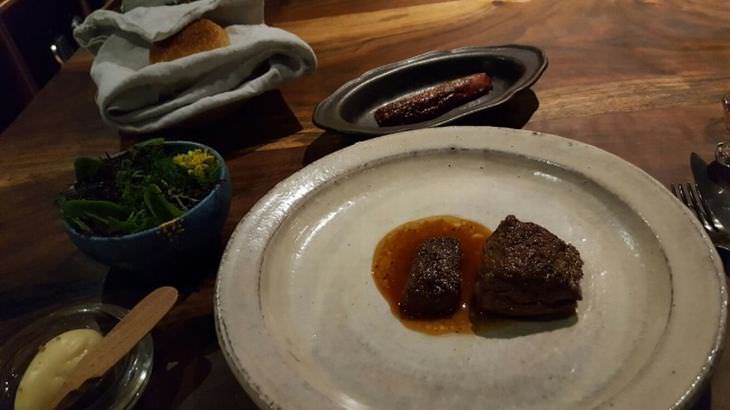 This was followed by a delicious antelope bone broth.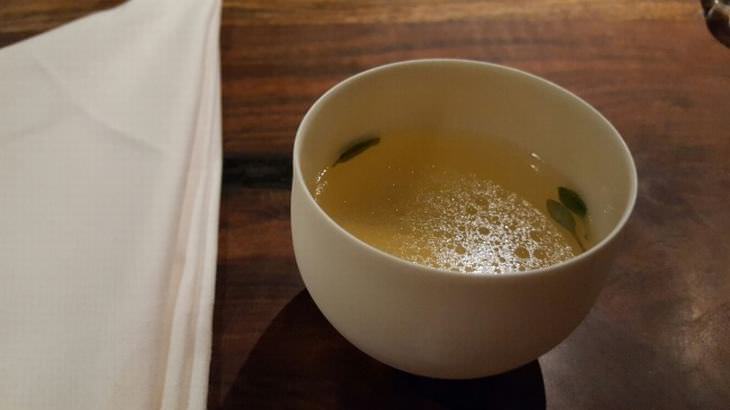 Last but not least, it was time for dessert. One of Saison's specialty dessert dishes is its smoked ice cream. How it's prepared is actually a closely-guarded secret. It's served with salted caramel, and tasting it amounts to a life-changing experience!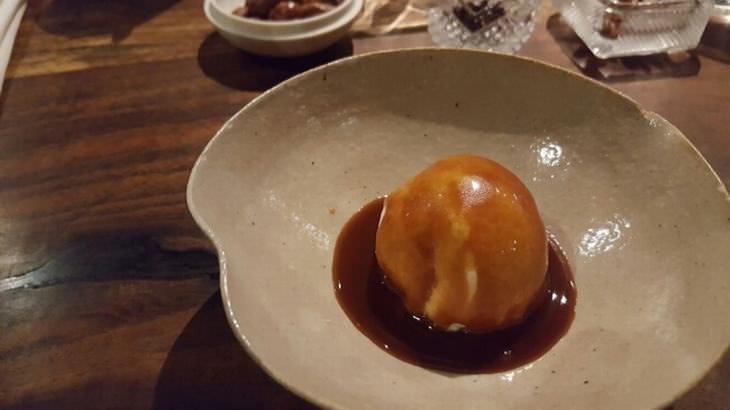 Following the ice cream, there were some candied cocoa ribs, peanuts, walnuts and pine nuts, which Hoptail said were utterly delicious.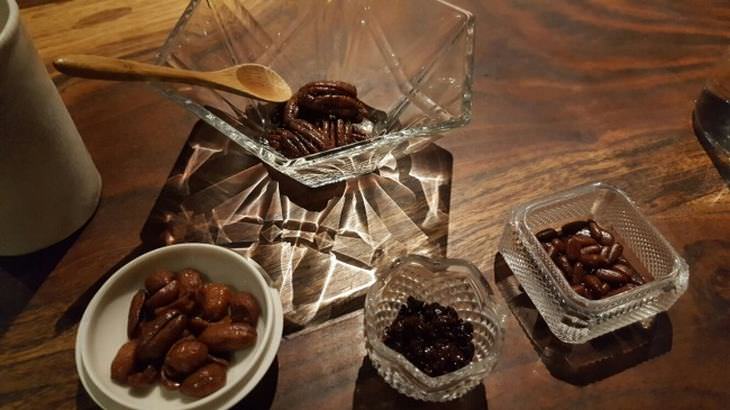 These were followed by a hollowed-out orange filled with a delicious sorbet that also had pieces of candied orange at the bottom.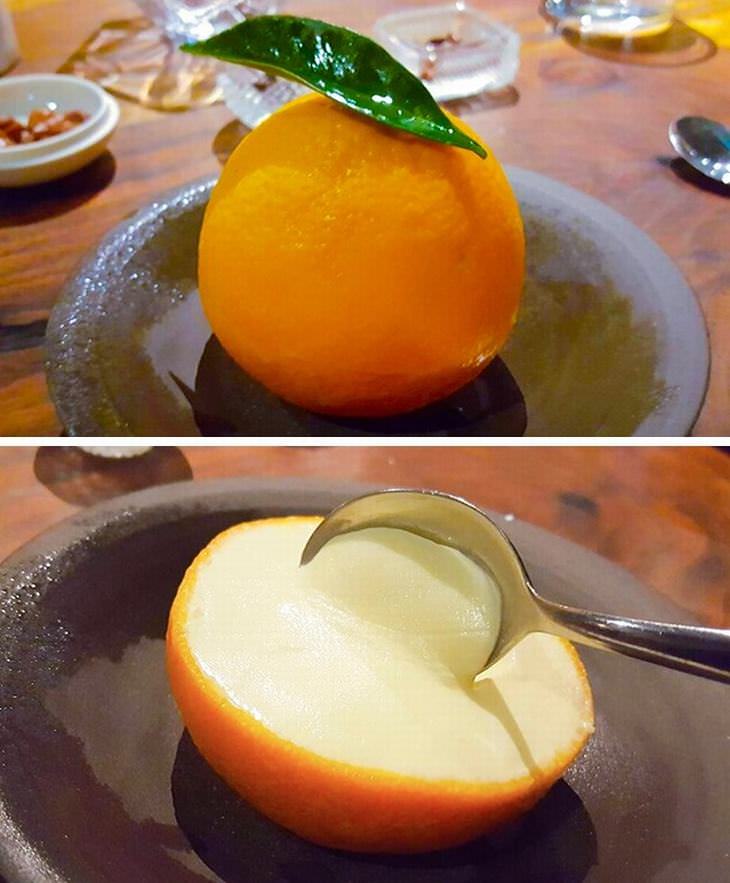 Next up was some blueberry sorbet with brandy-macerated strawberries and more brandy on top. If you're a brandy lover, you'll love this one!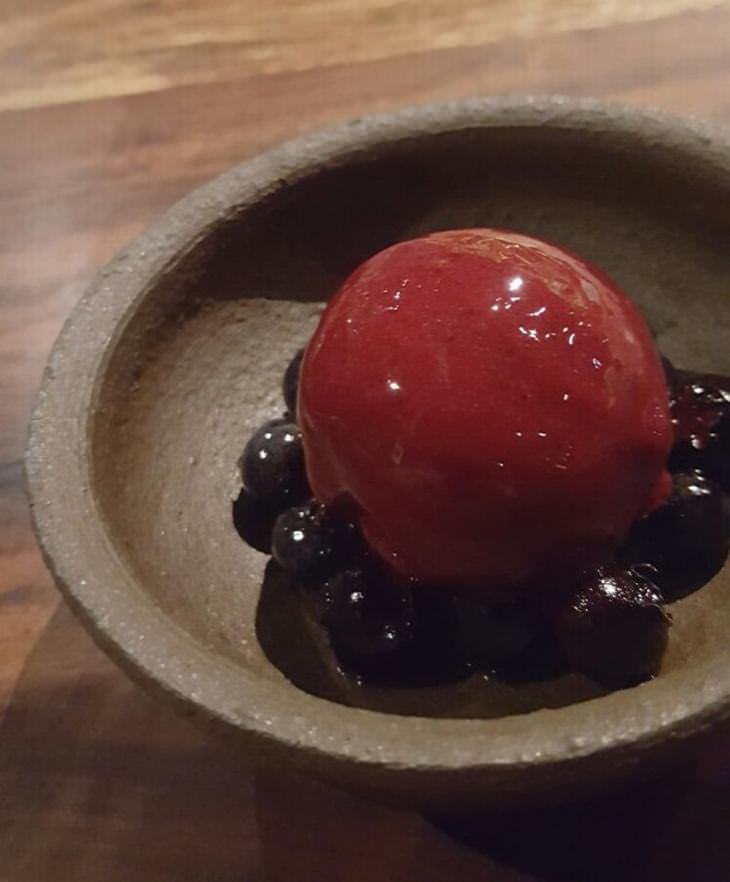 Finishing off the gastronomic journey was yet another of Saison's signature dishes. It resembles a Snickers bar topped in gold, and the chocolate that the dish incorporates is cooked in-house together with the same salty caramel that the smoked ice cream is served with.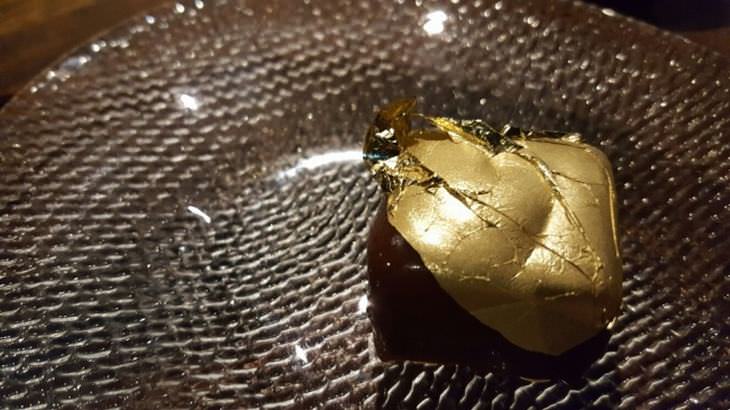 Have you counted how many dishes you can eat at a three-Michelin-starred restaurant for $600?