Much has been said and written about the significance of our food's appearance. A piece of meat has to look well-done and blemish-free, a vegetable has to be smooth, a fruit has to have a vibrant color. As long as the plate looks enticing and healthy, there will be a healthy appetite! But once we checked these boxes we can level up. In this article, we will introduce to you 5 vegetables that will be the star of the table. They are both healthy and can function as a temporary centerpiece!
Cranberry Beans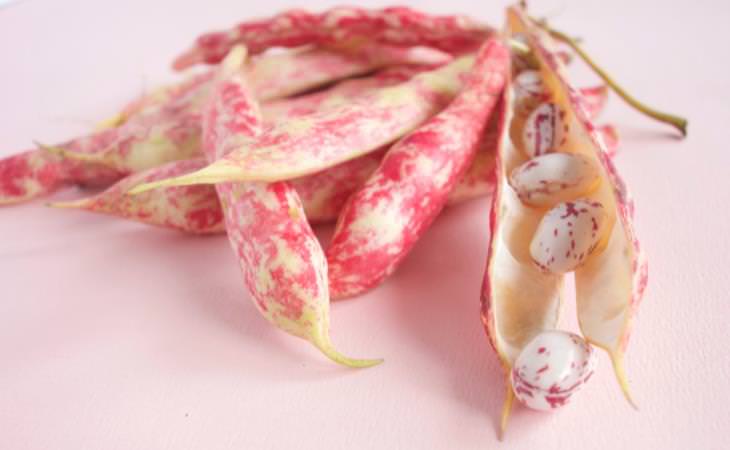 Glass Gem Corn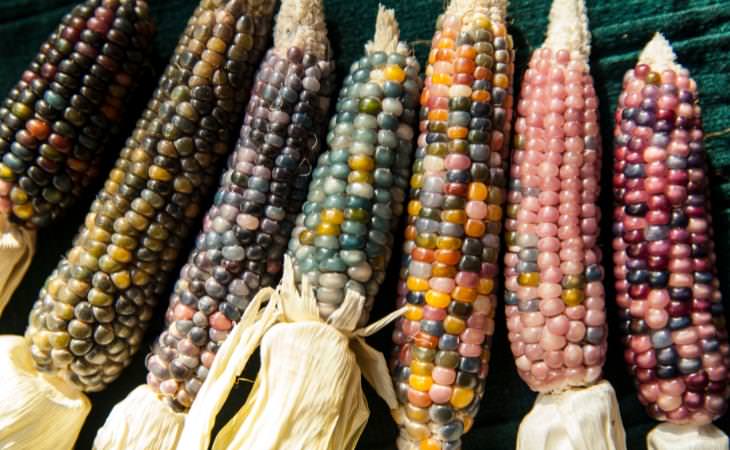 This corn isn't one you can boil and eat as it is extremely hard. You can either grind the dried seeds in a food processor and make cornmeal or pop it into popcorn.

Once you've grounded your corn into cornmeal, you can also use it to make polenta.
Ingredients:
One part polenta.

4 parts water/chicken broth.

1 tbs salt.

Butter to taste.

Finely grated Parmesan cheese.
Preparation:
Boil the water.

Whisk the polenta into the water in a slow, steady stream. Don't stop whisking until all the corn is poured to prevent lumps.

Turn heat down, keep whisking.

Once it's thick enough, cover and cook for 30 minutes. Every 5-7 minutes, stir.

Your polenta may need more cooking time. Check to see if it's ready and tender, and once it is, remove from the heat, stir in some butter and the grated cheese. Cover, let sit for 5 minutes and enjoy.
Romanesco Cauliflower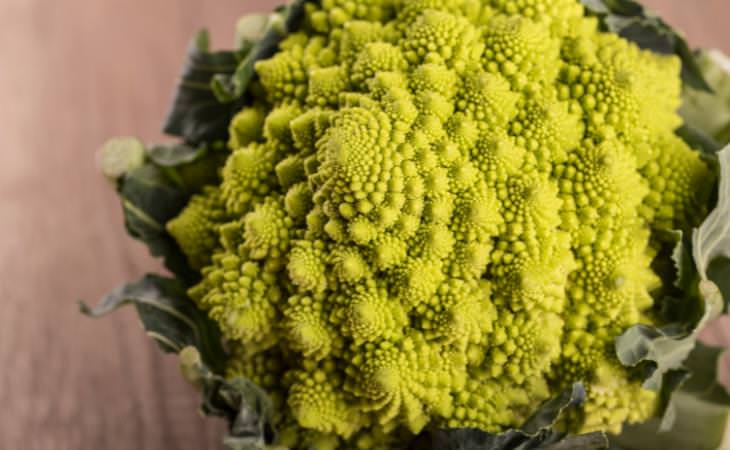 Roasted Romanesco with garlic and lemon:
Ingredients:
Preparation:
Preheat oven to 425°

Fahrenheit (220° Celsius).

Break the Romanesco into small bits and spread evenly on a lined baking sheet.

Drizzle the rest of the ingredients evenly on top and bake for about 20 minutes. When the tops have browned, it's ready to enjoy!


Source
Hawaiian Pineapple Tomato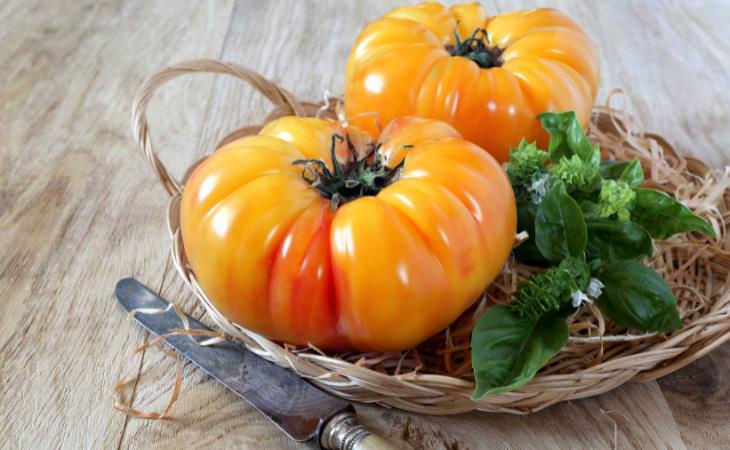 This tomato has a mild sweet and citrusy taste. It weighs about a pound or two. It can be enjoyed raw or cooked just like any other tomato, but as it is a real beauty, we recommend demonstrating it in a classic Caprese salad: Tomatoes sliced or cut into cubes, basil, and mozzarella, and salt and olive oil for seasoning.
You can also chop it finely with fresh or pickled onion and dill, and spread it atop a grilled bread for a classic bruschetta.
Red Lettuce Varieties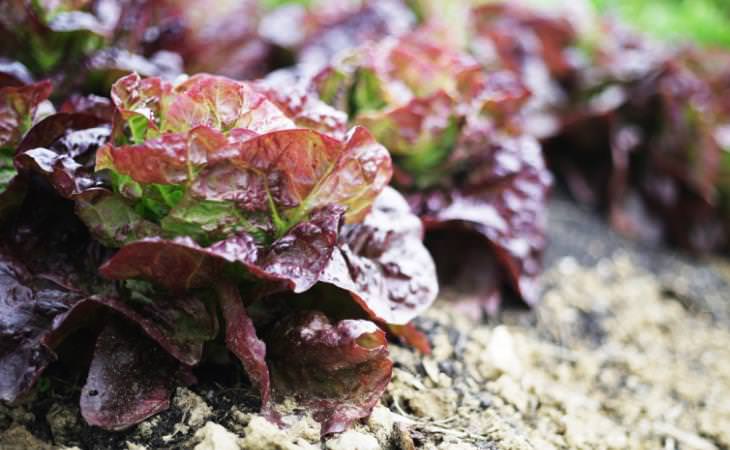 There are so many varieties of lettuce with red-colored leaves! Some have curly leaves and some have thick, shiny red leaves. Either way, red lettuce behaves just like any old lettuce so you can add it to your salads for a pop of color. As lettuce can be a bit of a boring ingredient, we suggest an authentic Korean salad recipe, called
Sangchu-geotjeori
:
Ingredients:
Vegetables:
A big head of lettuce.

2 garlic cloves, chopped.

Green onion, chopped.

Half a white onion, sliced.
Dressing:
Mix everything and serve fresh.
Source