In this ever-increasing technological age, more and more senior citizens want to learn how to use computers and gain basic internet skills. Learning how to do so does not only give them access to all sorts of information, but it also enables them to keep in touch with family members and friends. This is very important as it could help prevent loneliness. In fact, the benefits that the younger generation get from general computer and internet skills are exactly the same for the older generation.
Some senior citizens fear using the computer, but basic computer skills are so easy to learn - even more so today as everything is designed to be user-friendly and visually accessible. The following 8 websites are the best around when it comes down to teaching basic internet and computer skills. These sites are not only great for senior citizens, but for any newcomer.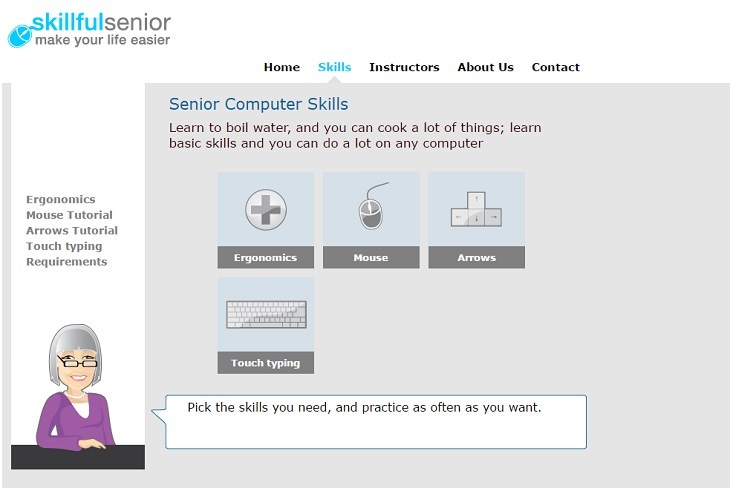 This computer skills site for the elderly maintains that basic navigation skills are very important especially since it enables people to have access to a wealth of information on the web. This site has interactive animated tutorials that explain how to use a mouse, the arrow keys on a keyboard, and touch typing. It also explains how to use a computer in a way that will not result in pain. To aid learning, every tutorial has a voiceover by a digital character.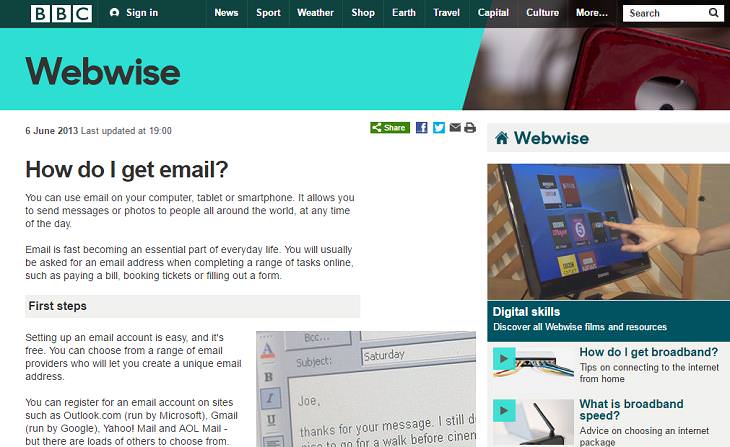 This site is a beginner's guide to the internet. However, the online guide does start off with an introduction to the basics of using a computer. The guides on this site cover a wide range of computer use - each one is explained simply and some come with interactive multimedia which helps to make the learning a lot more fun.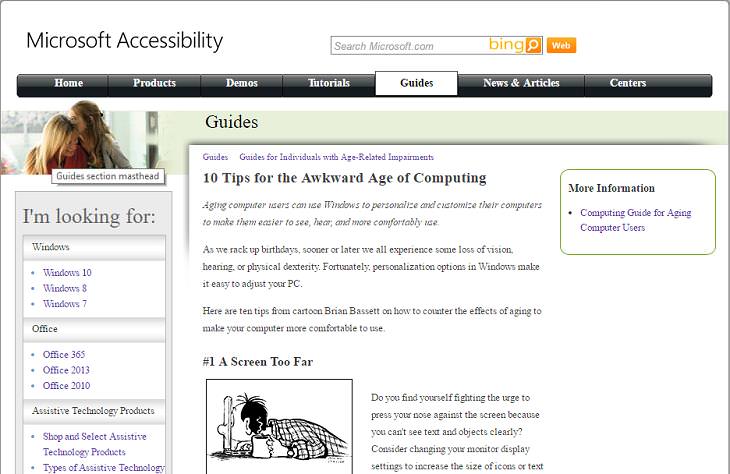 This site is a windows resource that lists guides that are helpful for certain types of difficulties and impairments (especially among the elderly). For example, senior citizens can have a look at the Windows features that make it a lot easier to see what is on the computer screen.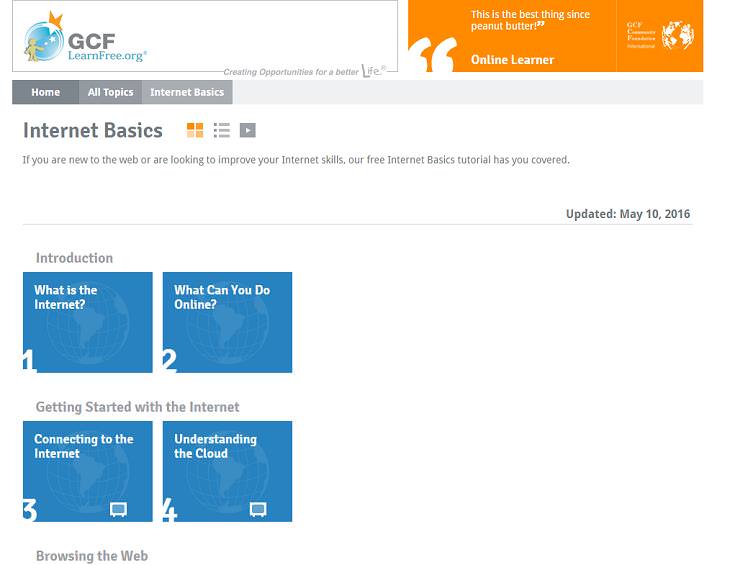 This site contains courses that cover technology, maths skills, and online literacy. The site has around 750 lessons that are purely designed for basic and intermediate levels - they are interactive and come complete with articles, animations, and videos.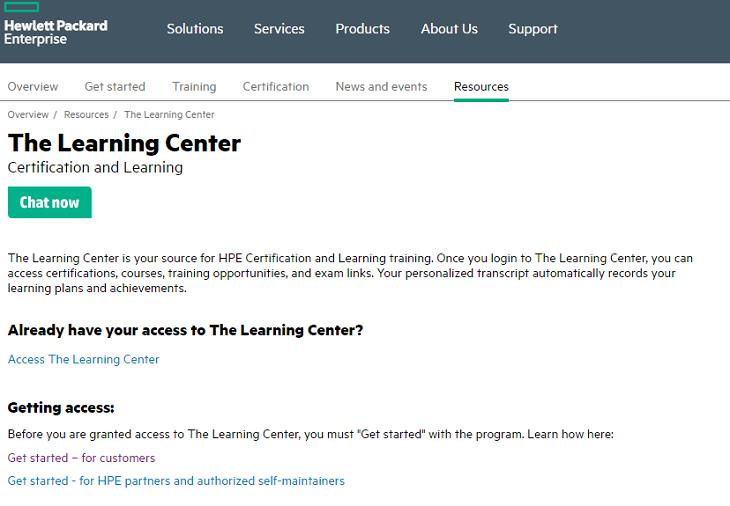 This site isn't specifically for the elderly, but since the classes are pretty easy to follow, they should be able to learn a lot from this site. The classes include two to six lessons and some also include quizzes, demos, and assignments. You need to register (which is free) before you're able to choose a class.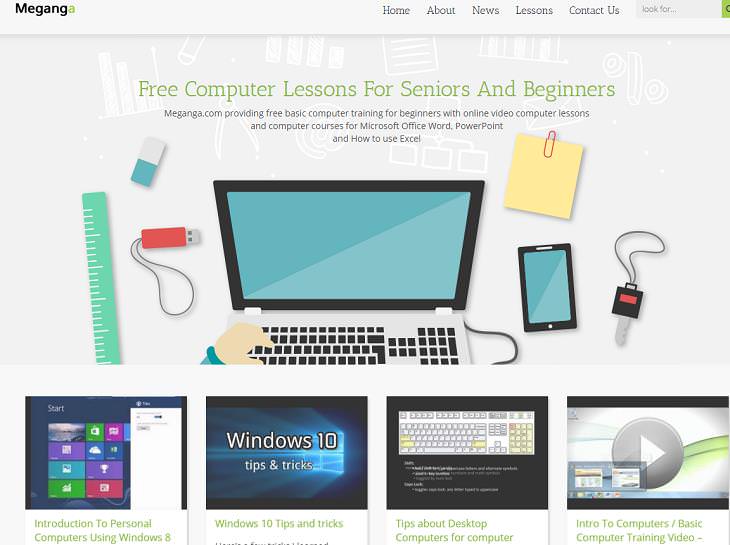 This site is arranged in a blog-styled layout. You can use the category listing found on the right to surf through the free lessons. The site is incomplete at the moment and is a work in progress, but there are still some great free beginner lessons on how to use computers.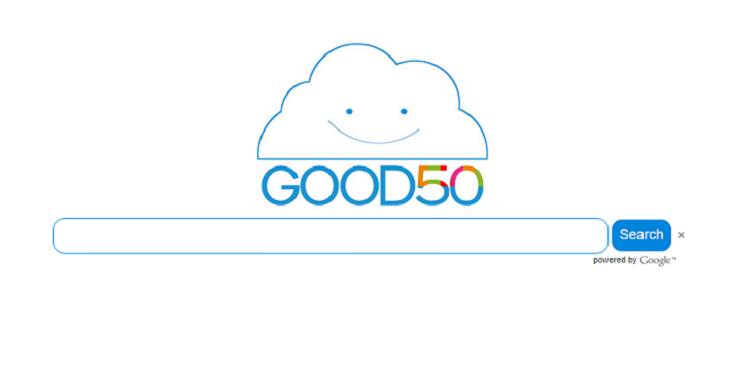 This is not a website for senior citizens to learn computer and internet skills from. It's a Google-powered search engine which has been customized to be more user-friendly and readable to all. The larger text on the search page and the optional high-contrast setting makes it easier for older adults to access information off the internet.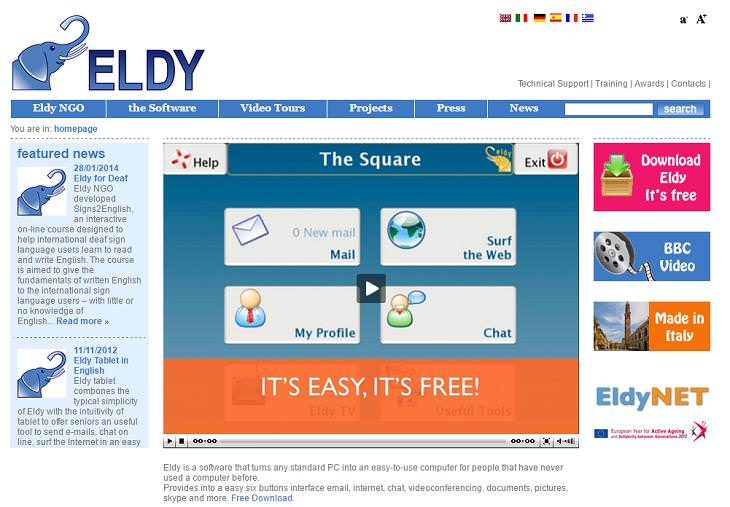 This is not a website, but a free download that turns a standard PC into an easy-to-use computer for first-time users.