Special gifts surprise us all, especially if they involved a lot of thought. But the downside of presents is the search and planning behind them. But, if you're racking your brain trying to think of the perfect gift that is exceptionally original, look no further than this list. This holiday season, impress your loved ones with the most unusual gifts from the web. Here are the top 8 websites where we think you'll find them!
1. Buy fun gifts at Prezzybox.com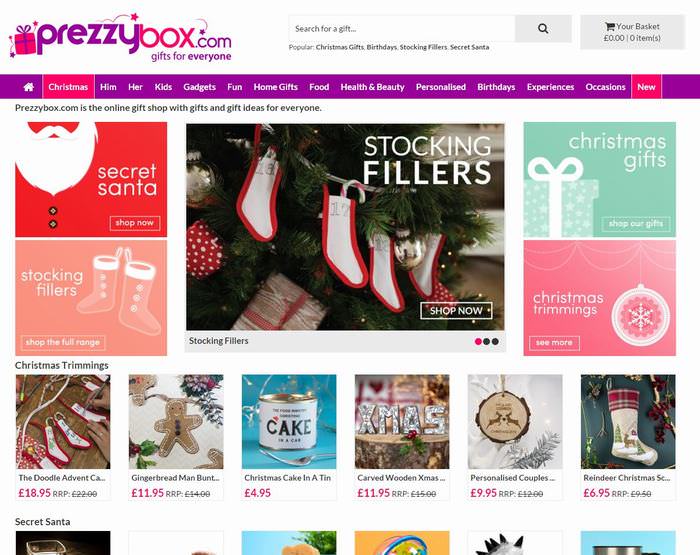 When it comes to looking for gifts, a browse around Prezzybox is definitely a must. It offers a wide range of fun gifts that target anyone from kids to men and women. Their gift sections include cute home gifts, cool gadgets, and yummy food gifts. My personal favorite though, is the personalized gifts they offer, which allows you to customize anything from chocolates, to books, cheese boards, gardening tools, T-shirts, frames, and so much more!
2. Make someone smile with Mercyships.org.au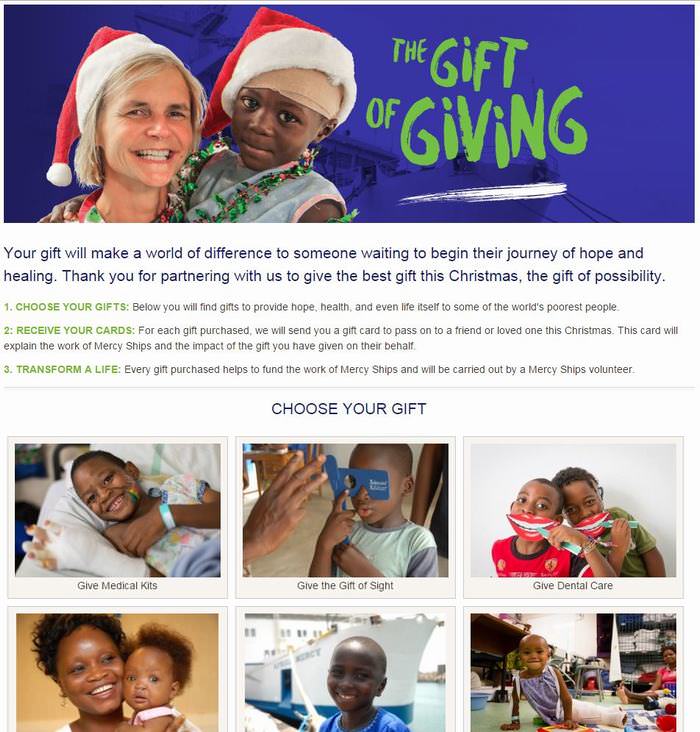 Give a present with a difference by doing an act of charity. Mercyships.org.au allows you to pick touching, non-wrap gifts that aim to bring better lives to those in poverty. You will receive it in the form of a presentable gift card that you can then send to a friend. There's nothing better than knowing that your gift is providing some love, smiles, health, and hope where needed.
3. Treasure memories with Photobox.co.uk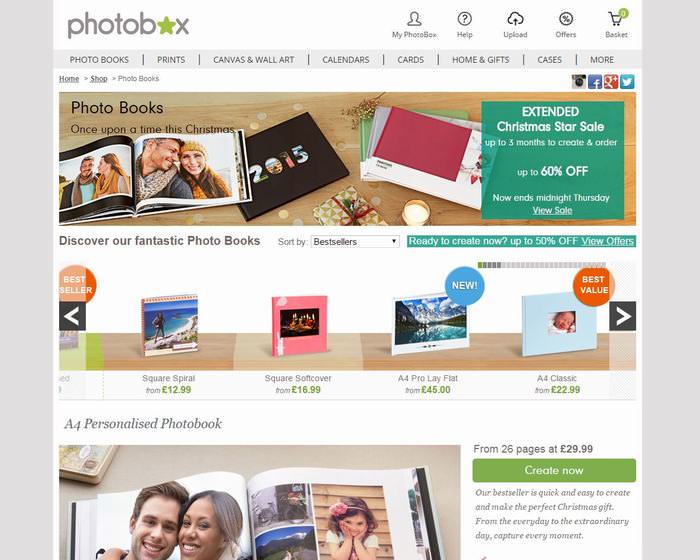 With photobox.co.uk, you can turn your memorable moments into a personalized 'photobook' that make for one timelessly special gift for a loved one, or for the family. Simply upload your collection of photos and choose the way you want them to be presented in your book, and add any captions or quotes of your choice. You're also given the choice to transform your photos into home gifts, calendars, canvases, phone cases, stationery, cards and more.
4. Send special gifts around the world with Giftbasketoverseas.com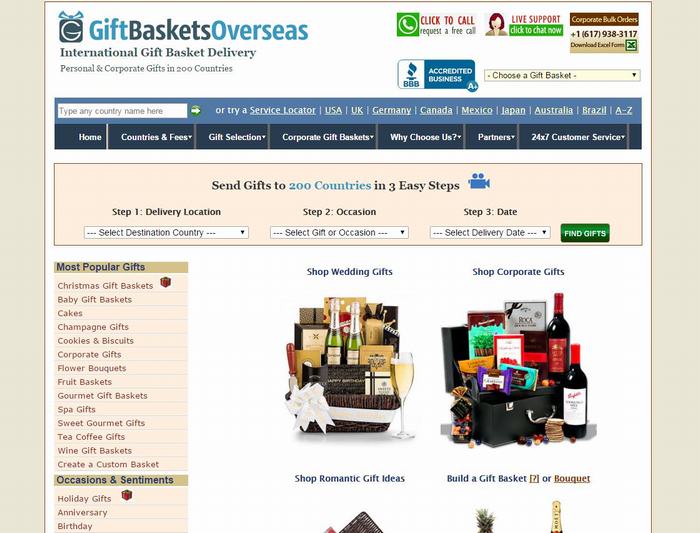 There's nothing that should stop you from sending gifts overseas, even if your loved ones are on the other side of the world. Giftbasketsoverseas.com allows its customers to send unique gift baskets to over 200 countries, without requiring the receiver to pay any additional tax. They have a beautiful choice of custom gift baskets, such as fruit baskets, cakes, flower bouquets, and many other luxury gifts for all occasions. It is also the perfect site to find a gift for corporate purposes. Watch their video here.
5. Surprise someone with a once-in-a-lifetime experience with Tinggly.com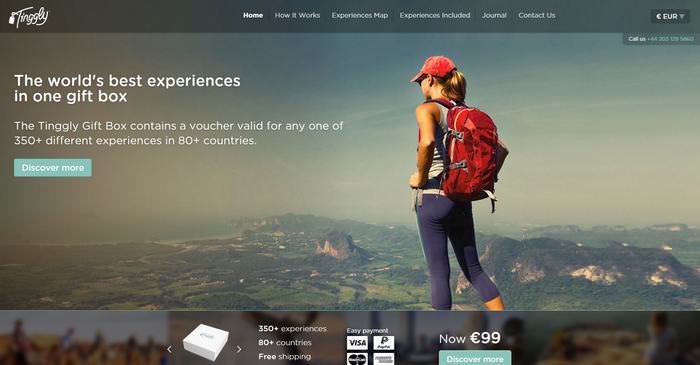 Know an adventurous traveler who's very dear to you? Surprise him/her with the gift of a lifetime with Tinggly.com. This website gives you a mind-blowing selection of experiences in over 80 countries, including a romantic candlelight cruise in Amsterdam, a safari trip in Granada, a wine tasting experience in Tuscany, a spa experience in Zanzibar, bungee jumping at Victoria Falls, and many other thrilling experiences that will leave them speechless. It's up to the receiver to make the choice - and there's no hurry, they have 2 years to do so!
6. Spoil someone with an Amazon gift voucher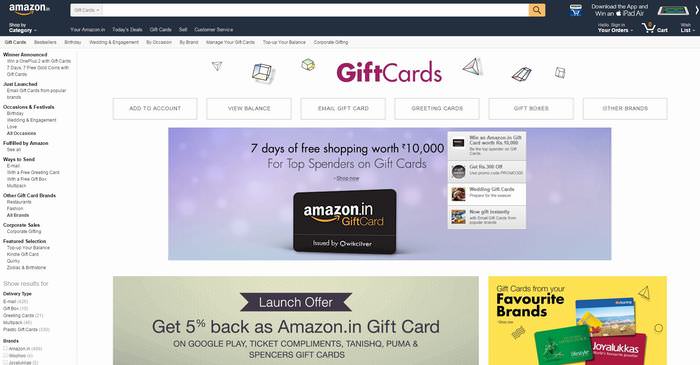 At Amazon, you can find anything you need, ranging from clothes and books, to home items and electronics. This is why using their gift voucher option makes for a wonderful gift for any occasion. You can give your voucher in the form of a greeting card, gift box, or even email. They suit all ages and interests, and they're also a great solution for last minute gifts. For a more personalized option, you may choose a brand you want your voucher to be specific to, such as Google Play, Levis, and Cleartrip.
7. Create your own gifts with Zazzle.co.uk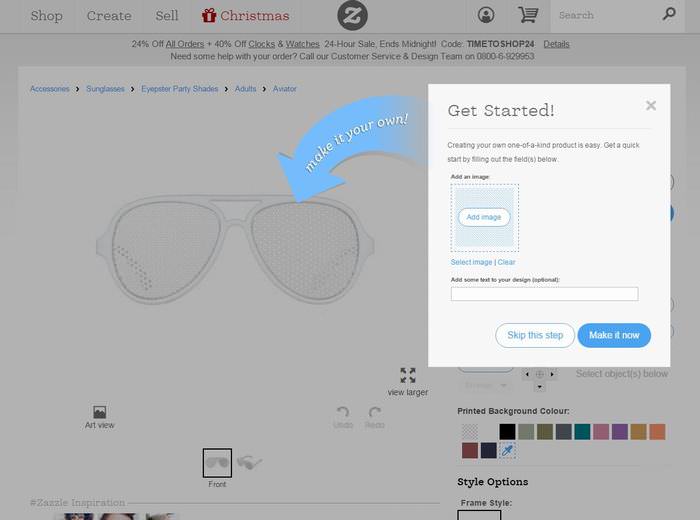 There's hardly anything you can't personalize on Zazzle.co.uk. Get creative giving gifts such as T-shirts, jackets, playing cards, guitar picks, sunglasses, wallets, plates - you name it - and personalize them by getting them printed with a picture or photo of your choice. You can even create your greeting cards, business cards, stickers, menus, wrapping paper and USB flash drives, making your gifts as unique as ever. Your choice is absolutely endless with Zazzle!
8. Adopt an endangered animal at Durrell.org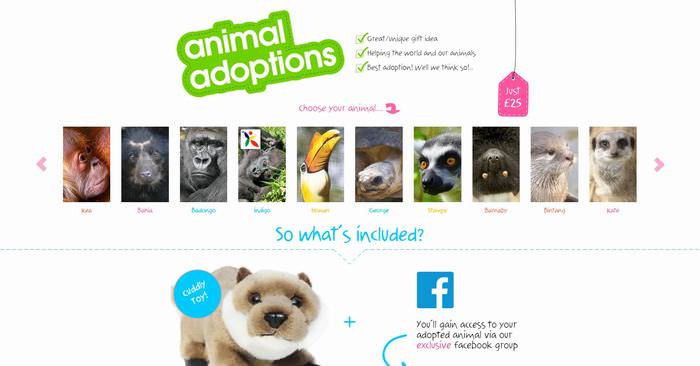 If you're thinking of what to give to an animal and nature lover, Durrell.org offers gifts they will surely appreciate. Instead of spending your money on something material, adopt an animal for a good cause. The website allows you to choose from their list of endangered species, which can be greatly helped and be saved from extinction with your donation. The gift comes with a cuddly toy and a welcome pack, which includes a certificate for your adoption, photos of your the specific animal, and even tickets to visit them!