Nothing beats drinking water; it's nature's clear and refreshing gift to our body (which happens to be comprised of over 60% water). Several years ago, "flavored water" started appearing in shops as a healthier alternative to juice, but these beverages are not as healthy as manufacturers would like you to think. Almost every flavored water bottle contains 6 teaspoons of sugar and roughly the same amount of calories you'll find in a bottle of Coke.
However, if you would still like to enjoy the refreshing taste of flavored water, you can easily make it at home.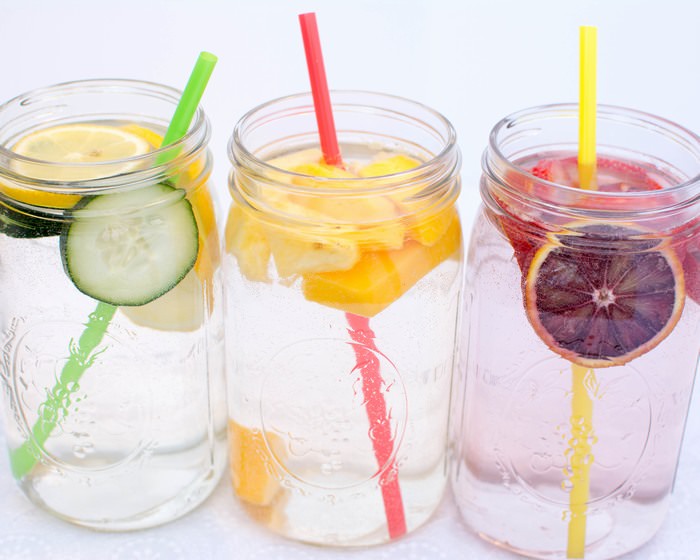 Preparing Flavored Water
Making flavored water is much easier than you'd think. While some of these recipes have unique preparation steps, the principal is the same: Cut the ingredients to about an inch in size, put them in a pitcher or a jar with water and leave them in the fridge overnight. If you want to speed things up a bit, use a fork to make holes in the ingredients to get their flavors out. The fruit-to-water ratio should be about one cup of fruit per liter (34oz). You can add a little sugar or honey if you want, and use soda water if you're in a fizzy mood.
Now that you know the basics, here are 9 great recipes that are not only delicious but also have fantastic health benefits.

1. Pineapple and mint – Calms the digestive system
The dominant flavor here is the pineapple, so there's no need to add more than a handful of mint leaves. Pineapple is rich in vitamins A and C, as well as an enzyme called bromelain, which has antibacterial properties that are essential to the digestive system. The mint boosts the pineapple's digestive benefits by being beneficial for indigestion, nausea, vomiting and even diarrhea.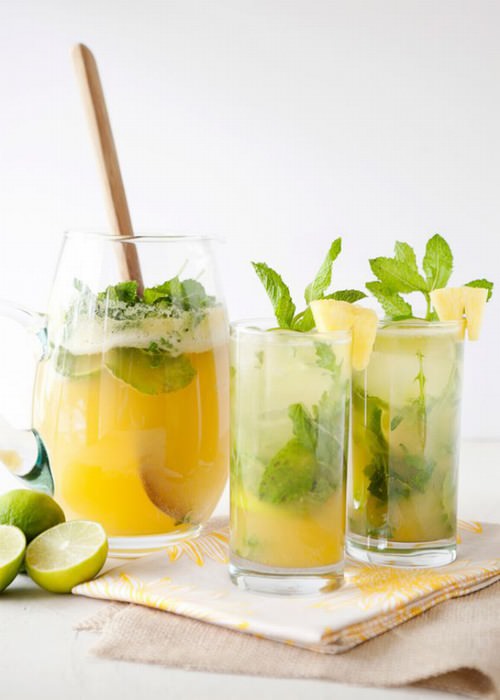 2. Cherries and lime – Improve the quality of sleep
This delicious beverage will make you forget any cravings you had for sugary drinks. It can be easily prepared if you turn the cherries into a pulp in the water (remember to pit them) and put it in the fridge for 10 minutes. This drink is fantastic for hot summer nights when you can't seem to fall asleep. The reason is that cherries increase the body's production of melatonin – the sleep hormone.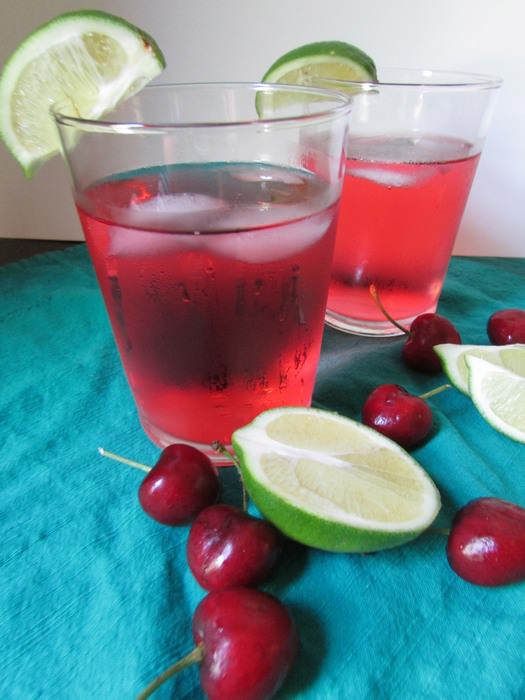 3. Watermelon and rosemary – Better blood flow
This delicious combination will probably become your #1 choice this summer. You only need one sprig of rosemary to upgrade the refreshing properties of the watermelon. Rosemary is known to have memory-boosting properties, as well as antibacterial properties, and can improve the health of your hair, or even provide some protection against Alzheimer's. The watermelon contains vitamins A and C, as well as potassium and citrulline – an amino acid that helps regulate blood pressure.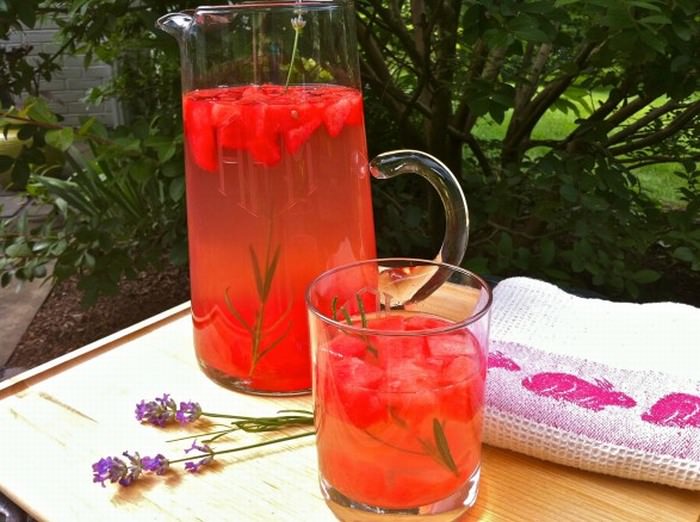 4. Orange, pineapple and ginger – Treat dehydration
Half a cup of pineapple, half an orange, and one tablespoon of ginger powder – this is all you need to make this great drink this summer. It is particularly effective in cases of dehydration, as it's full of nutrients and electrolytes. The ginger and orange help stop nausea, as well as treating headaches. Furthermore, the ginger is beneficial to the cardiovascular system, which helps cool the body down.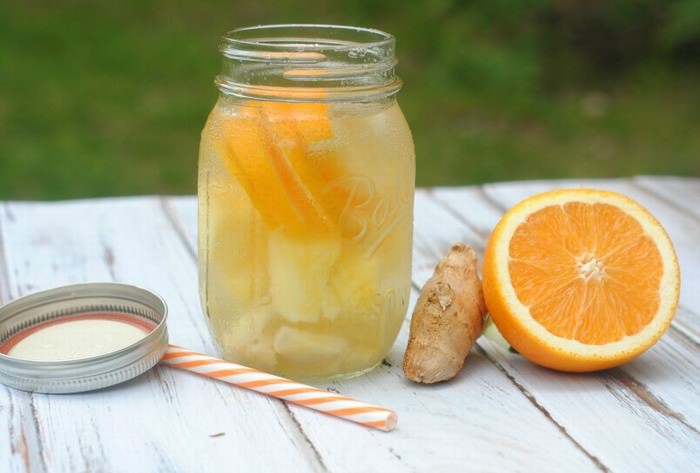 5. Celery, lime, and grapes – suppress hunger pangs
OK, so celery is not a fruit, but it doesn't make this beverage any less delicious. Add 3 celery stalks to ever liter of water (34oz), squeezed lime, and 2 cups of cut grapes. The celery reduces the feeling of hunger in addition to preventing kidney stones, gout, diabetes and heart and lung disease.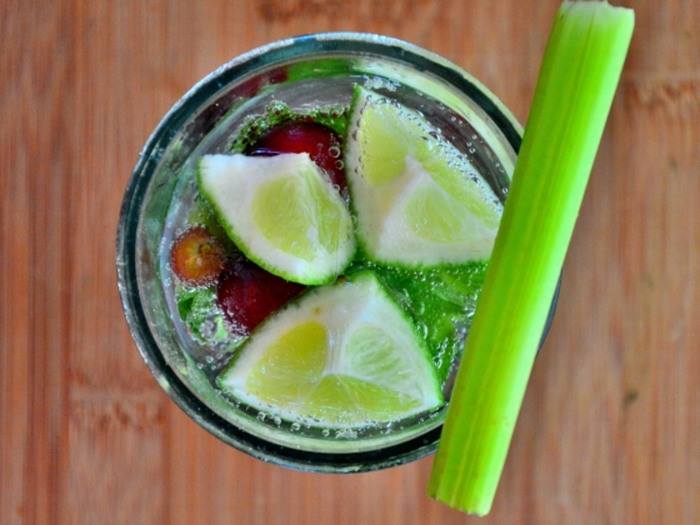 6. Rose water and mint – Stress relief
This drink is not only tasty but also looks fantastic if you add some fresh rose petals to it. Use a ¼ teaspoon of rosewater and 2 mint sprigs per 2 cups of water. The scent of the rose water alone is great at stress relief, which is why it's often used in spas. This drink is packed with antioxidants and contains vitamins A, C, D and E.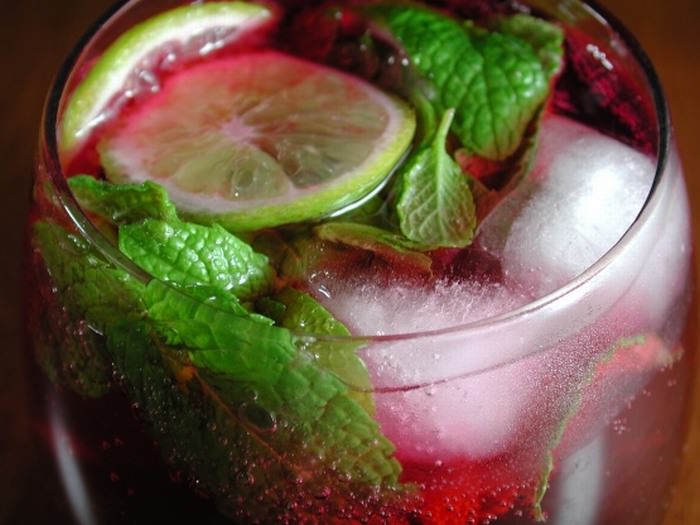 7. Pear, ginger, vanilla and cinnamon – Prevent calcium deficiency
Pears are rich in boron – an element that helps prevent calcium deficiency in our bones. Additionally, it can lower a fever, levels of cholesterol, blood pressure and even allergy symptoms. In addition, the scent of vanilla is a known mood enhancer, cinnamon's scent helps cognitive functions, and ginger is beneficial for women suffering from PMS.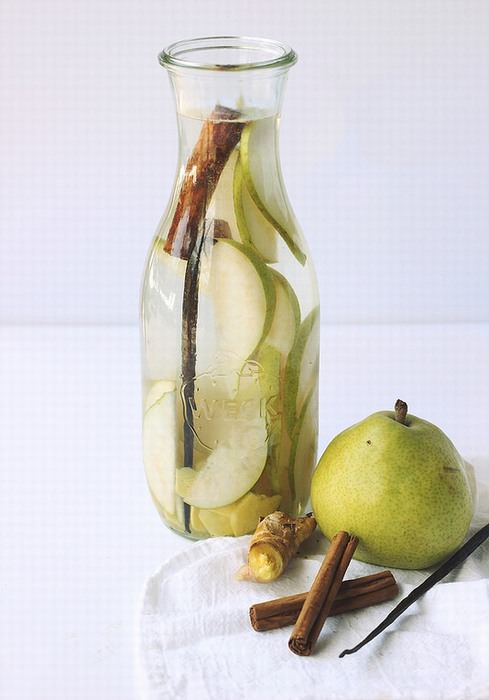 8. Melon and cucumber – headache prevention
If you're suffering from headaches this summer, this drink will make your life much easier. The melon is rich in potassium and healthy sugars while the cucumber adds vitamin B and electrolytes. This drink is especially helpful after drinking alcohol.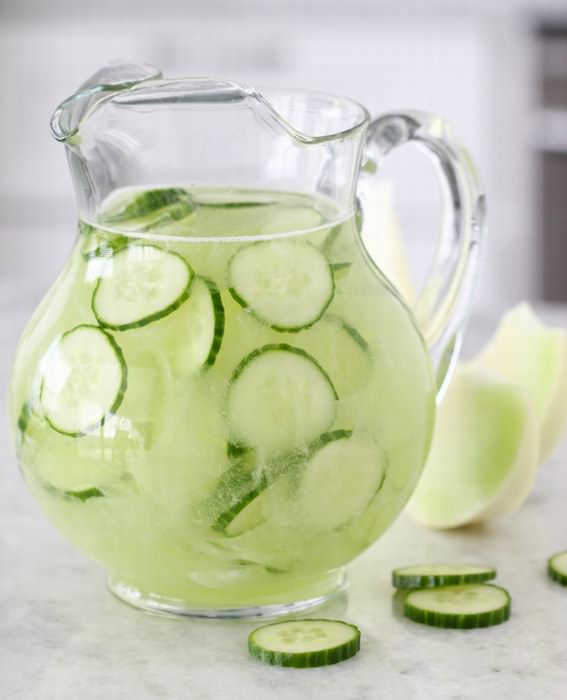 9. Orange, chia and cinnamon – joint pain relief
To a liter of water (34oz), add 2 cut oranges, 2 cinnamon sticks, 2 tablespoons of chia seeds and top it off with a teaspoon of organic maple syrup. Chia seeds are a superfood, making them spectacularly healthy. They are beneficial for weight loss, relieving joint pains and protecting the body from diabetes and heart diseases.