One has to have an eye for thrifting, or else you can end up with quite a pile of overpriced junk. But apparently, there's another force at work too, when it comes to finding a treasure in the cluttered boxes and shelves of a thrift shop or yard sale. That force is luck. The 14 fortunate souls who managed to uncover these hidden gems, for example, admit that they were extremely lucky with their finds, and we dare not contest that claim, as the things they stumbled upon are truly amazing!
1. "It's a Kinetic "Six-Man Clock" Sculpture by Gordon Bradt. It looked intricate and artistic so I did a quick google search and discovered there are two on eBay listed for $600 (non-functioning) and $1250. It was $20!"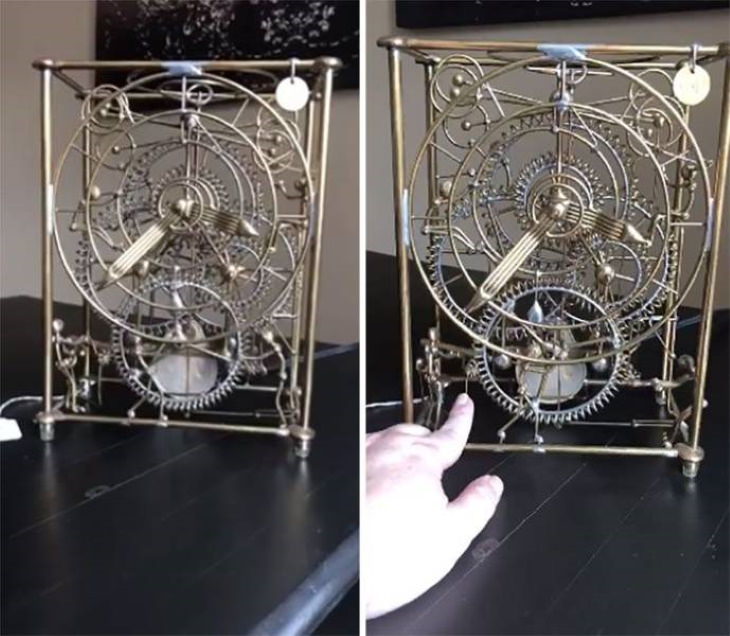 2. "My greatest thrift find ever. When I bought it I only thought the dots would glow. I was shocked when I turned it on!! Best $10 I ever spent"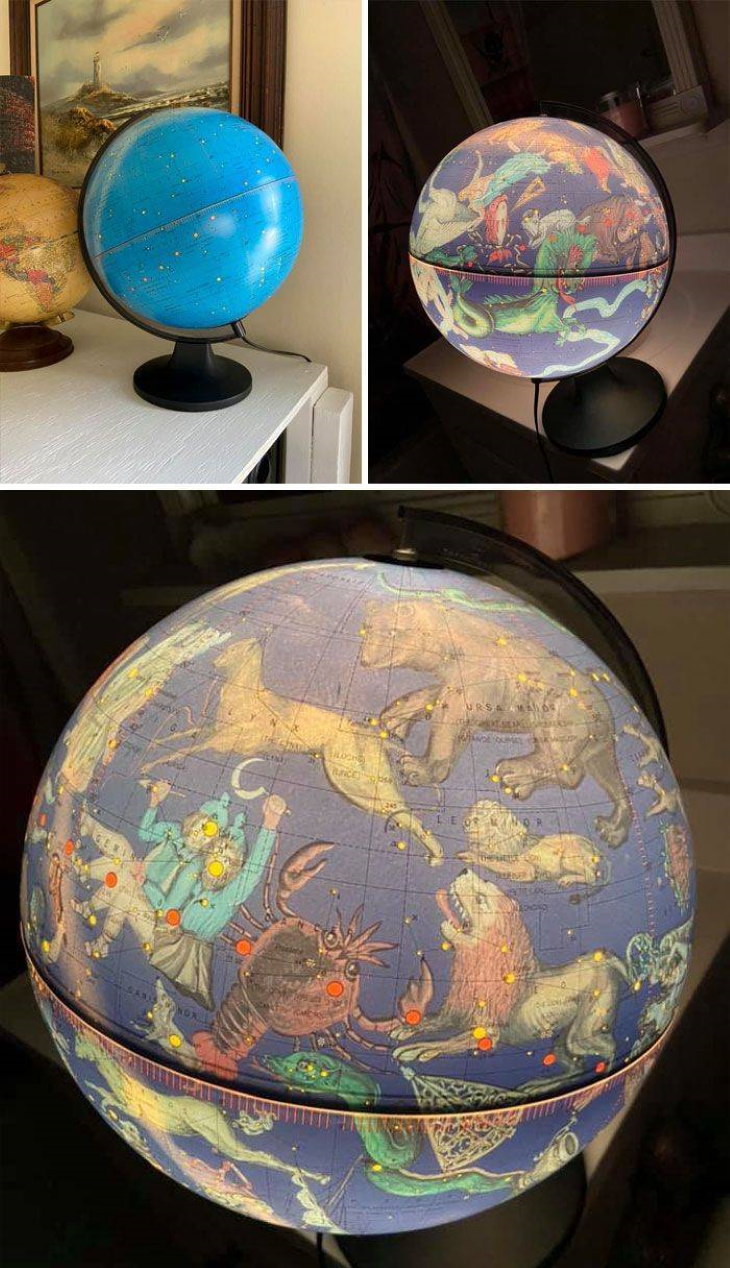 3. "One of the best donations we've received yet! - Tailwaggers Thrift shop"
4. "When someone is selling their intricate, one-of-a-kind, hand-carved African bed, created from teak logs found at the bottom of a Kenyan river, you immediately spend your entire stimulus check to bring it home (as I did)"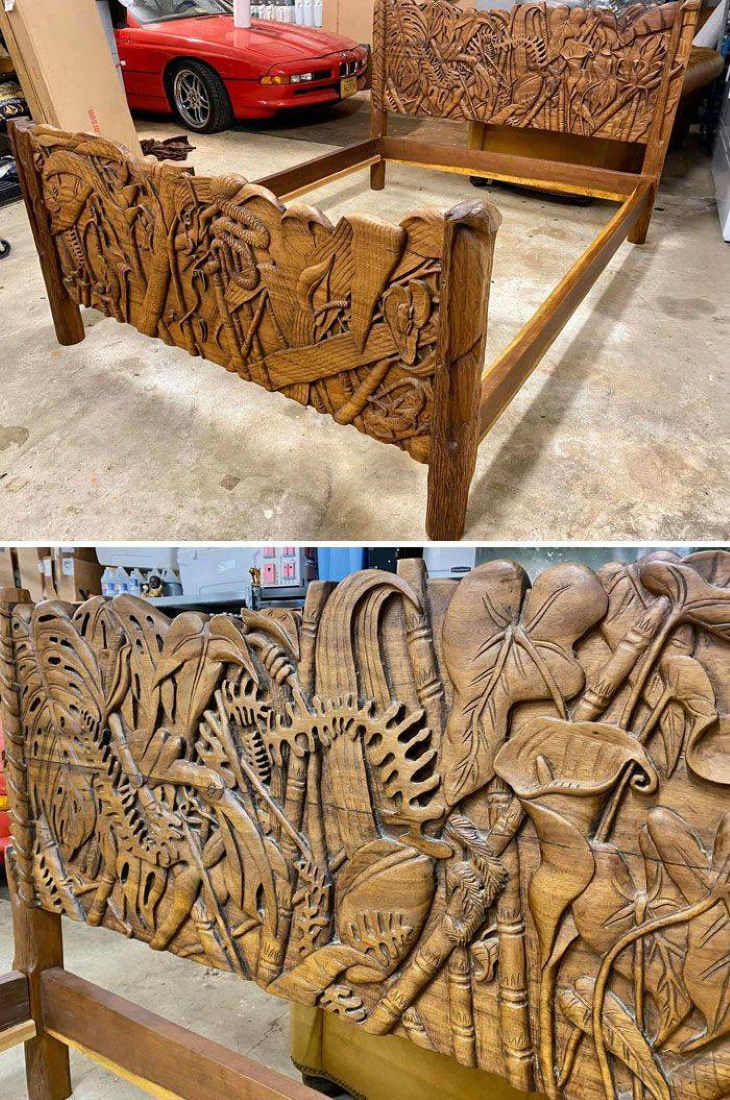 5. "Found this spider pin at a garage sale today for $0.25. Put it on my shoulder and scared the life out of my 10-year-old"
6. "Never in my life did I ever think I would own something as beautiful as these opera glasses"
7. "The second I saw this chair I knew it was the perfect candy stash chair... Turns out it holds gummy bears and fruit by the foot perfectly"
8. "My $2 yard sale find today! Already had the perfect plant for it too"
9. "I went thrifting and did not expect to find this year's "Easter dress" in all its glory hanging before me!"
10. "My absolute favorite secondhand possession. The Brain Lamp. My mom picked this up at a yard sale in the 1970's"
11. "My collection of flower and bug brooches. I finally got around to making this display"
12. "Found a matching brooch for my tattoo while antiquing in the Georgetown TX square. I did get it for a whole $22"
13. "This is by far the coolest thing I've ever found"
14. "This stain glass whale light measuring 4' long was going to be thrown in a dumpster. It was hanging in a woodshop so it was covered with a thick layer of sawdust. I brought it home and cleaned it up really well and it turned out looking really nice"