Meryl Streep is considered one of the greatest actresses of our time and is one of those rare celebrities who commands respect all over the world. The Oscar-winning actress has had an illustrious career spanning five decades and is still going strong. Streep is renowned for her versatility and has earned universal accolades for the powerful roles she has depicted on screen in such diverse films as 'Kramer vs. Kramer, 'Sophie's Choice,' 'The Devil Wears Prada,' 'Mamma Mia!' and 'Doubt'.
Born on June 22, 1949, in Summit, New Jersey, Streep began her career in the late 1960s with appearances in several Broadway productions. She gradually transitioned into films in the 1970s with a role in the 1977 drama Julia. In 1978, she appeared in The Deer Hunter opposite Robert De Niro and Christopher Walken and earned her first Academy Award nomination for Best Supporting Actress for the film. The very next year, the talented performer got her first Academy Award win for Best Supporting Actress for Kramer vs. Kramer. Ever since, Streep hasn't looked back and has been the recipient of many Golden Globe, Tony, and Emmy awards as well.
Apart from her remarkable acting abilities, the eminent American personality is also admired for being someone who has influenced many throughout the world with her powerful words. Listening to the 72-year-old speak can be a rewarding experience as Streep has often shed some great insights on life, success, strength, and getting older. We have gathered some of the most thoughtful quotes by Meryl Streep that will enlighten and inspire you. These words just illustrate why we all love the great actress so much.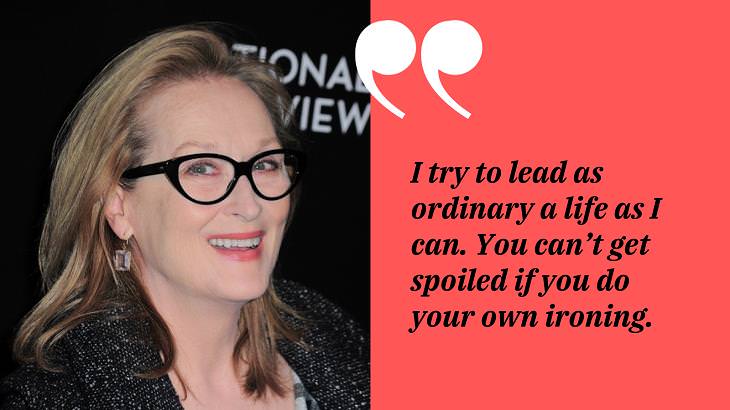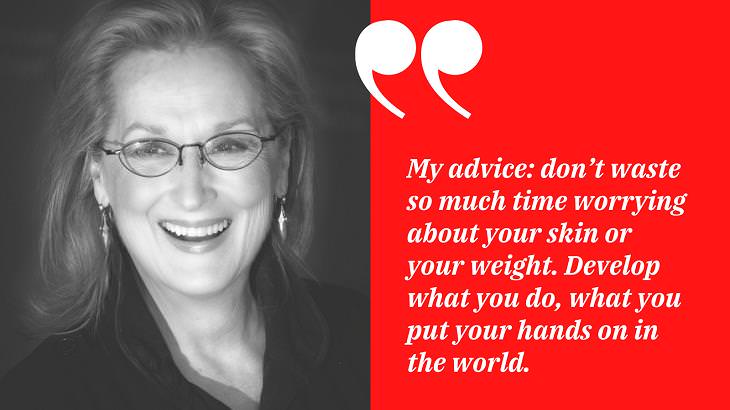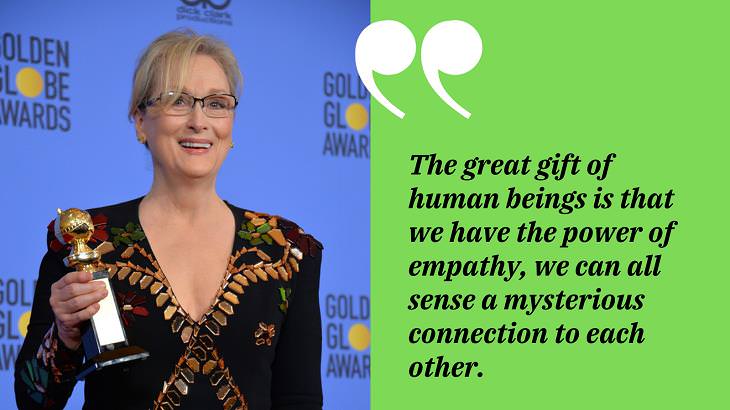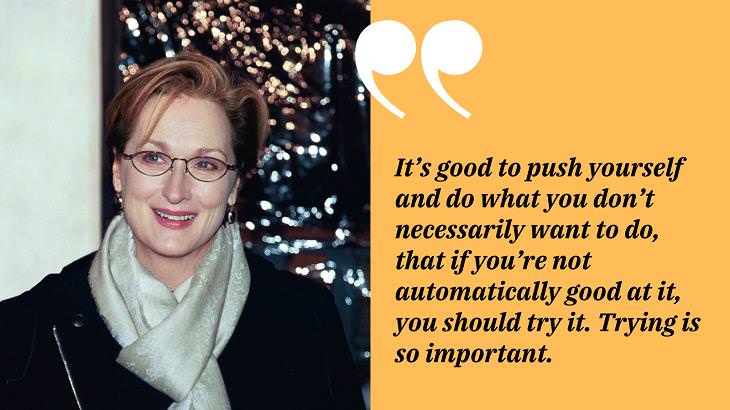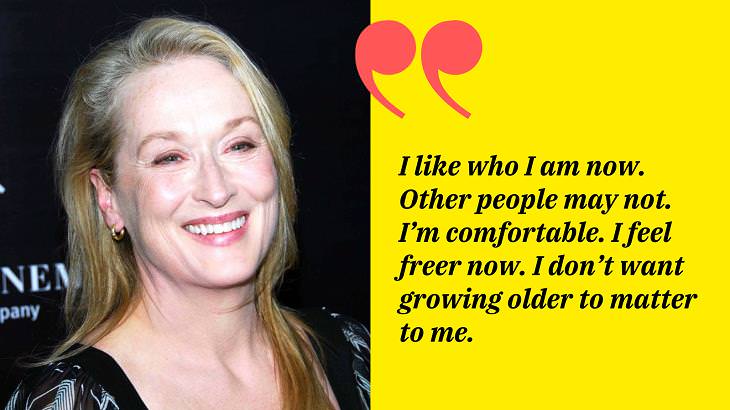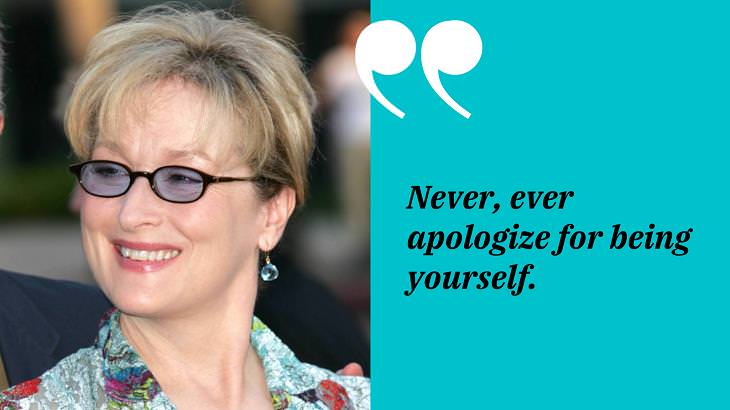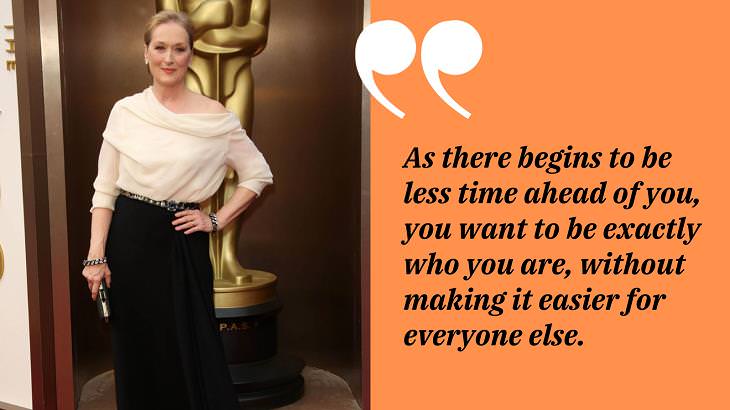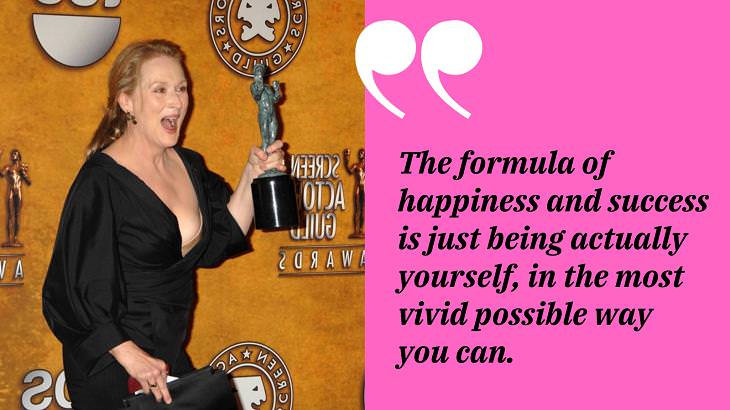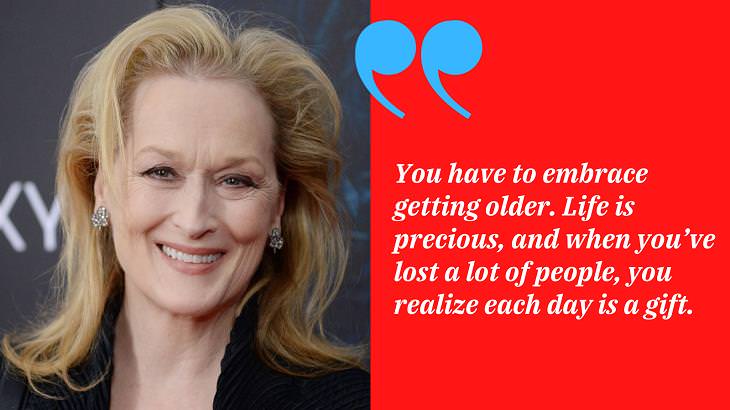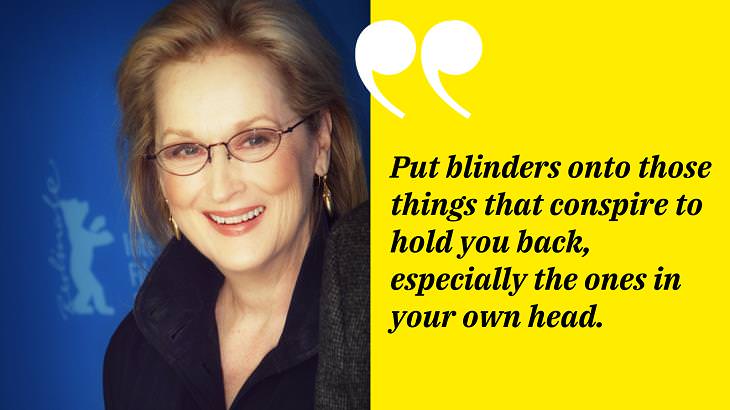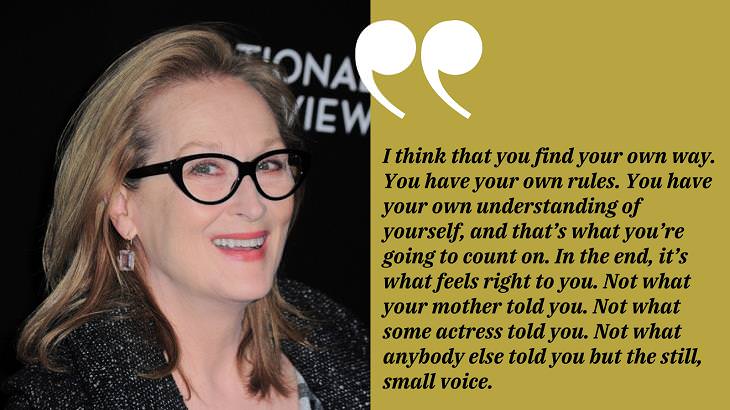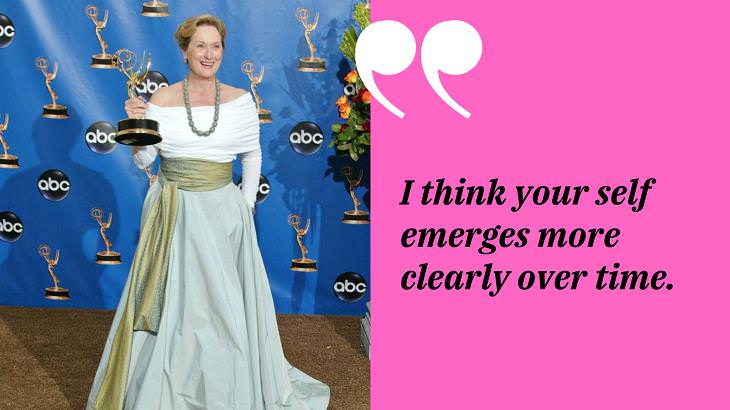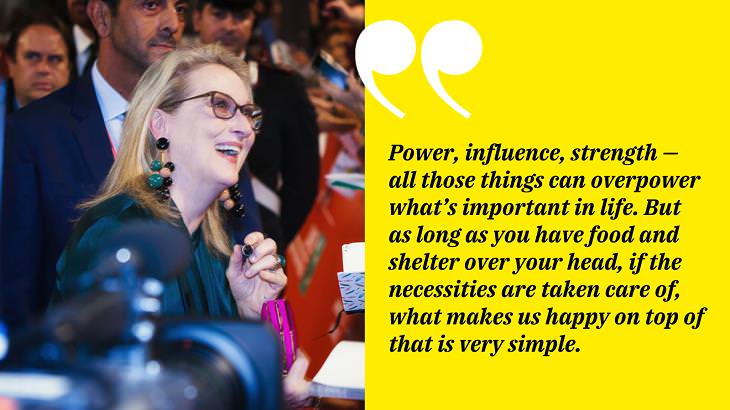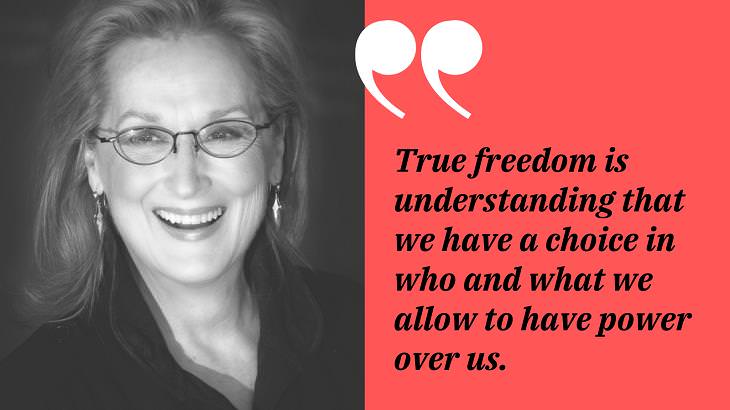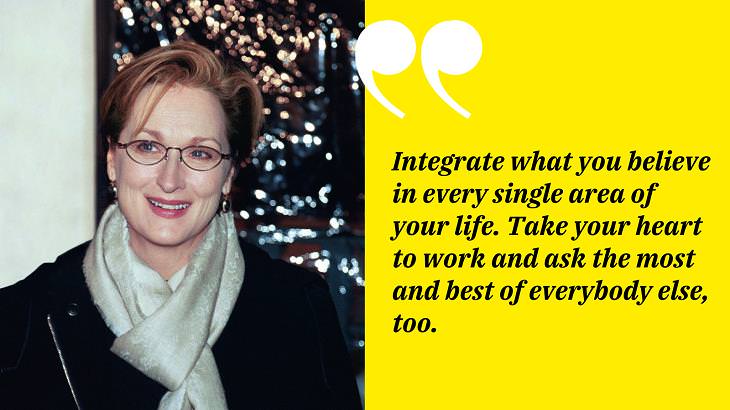 Share these wonderful words with your loved ones...