If you're not familiar with laser cutting, you might be surprised to learn how versatile this technology is. It lends itself to a variety of materials, and thus allows people to express their creativity in many different ways. Whether an artist creates jewelry, furniture, ornamental pieces, or something else entirely, laser cutting adds a special something to their works.
Below, you can find fantastic artworks of some of the most well-known contemporary laser cutting artists. You will be amazed by the intricate patterns and abstract beauty this combination of art and technology can produce.
1. Julia Ibbini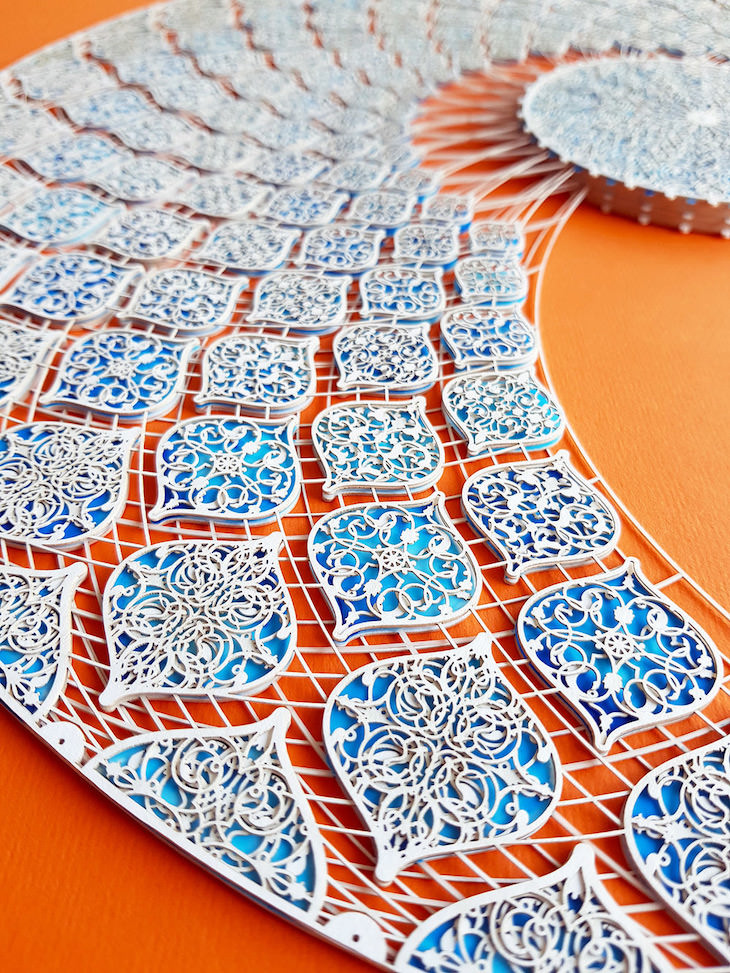 Image Source: Julia Ibbini / Instagram
The United Emirates-based artist Julia Ubbini draws inspiration from Islamic geometry and embroidery for her laser-cut paper designs. The complex patterns and layers of her colorful compositions are a metaphor for the artist's multicultural background as a dual citizen of Jordan and the UK. Her works share elements of symbolism seen in the Middle Eastern region. Ibbini uses computer algorithms to create digital designs that she then cuts with a laser onto paper.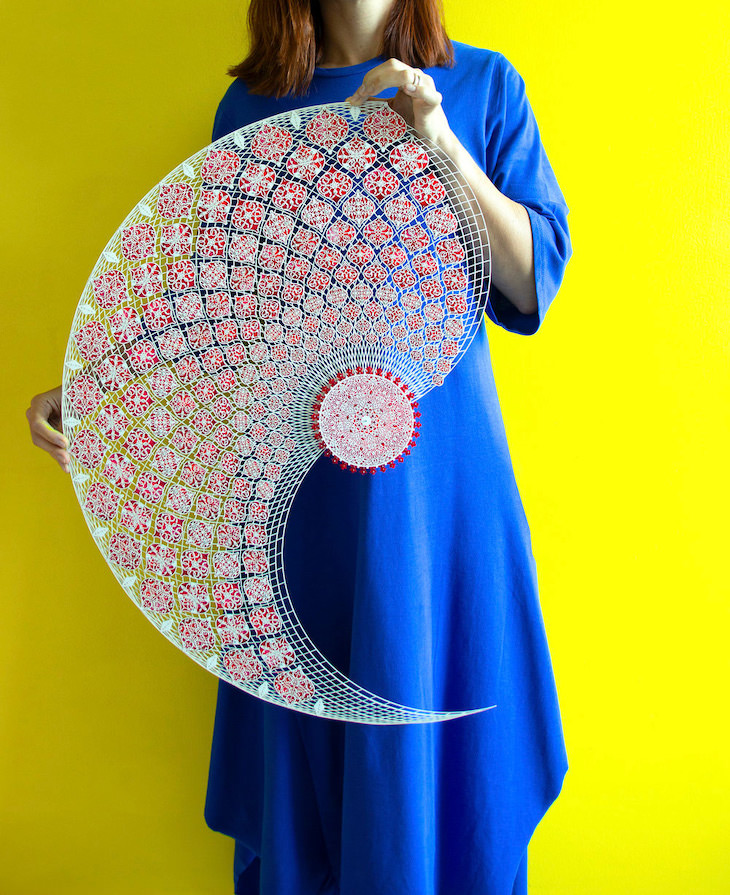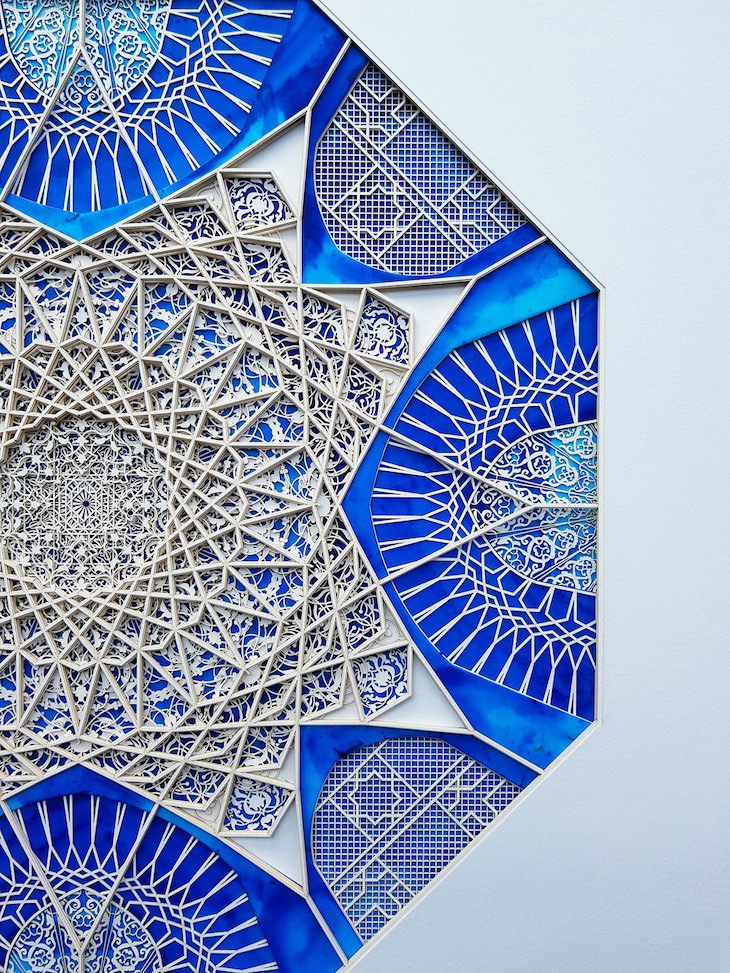 2. Eric Standley

Image Source: Eric Standley / Instagram
Eric Standley laser cuts sheets of paper, creating intricately patterned forms by stacking the sheets up to 100 layers high. The final works reflect classical stained glass windows and are inspired by geometric patterns found in both Gothic and Islamic architecture.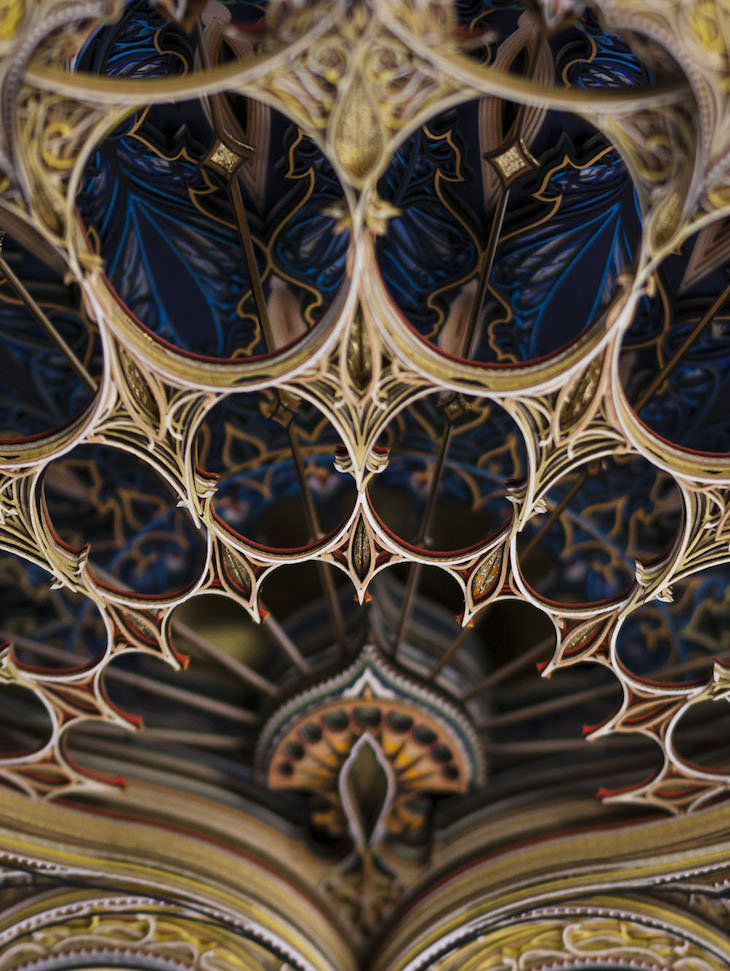 3. Stephane Noyer and Julia Ibbini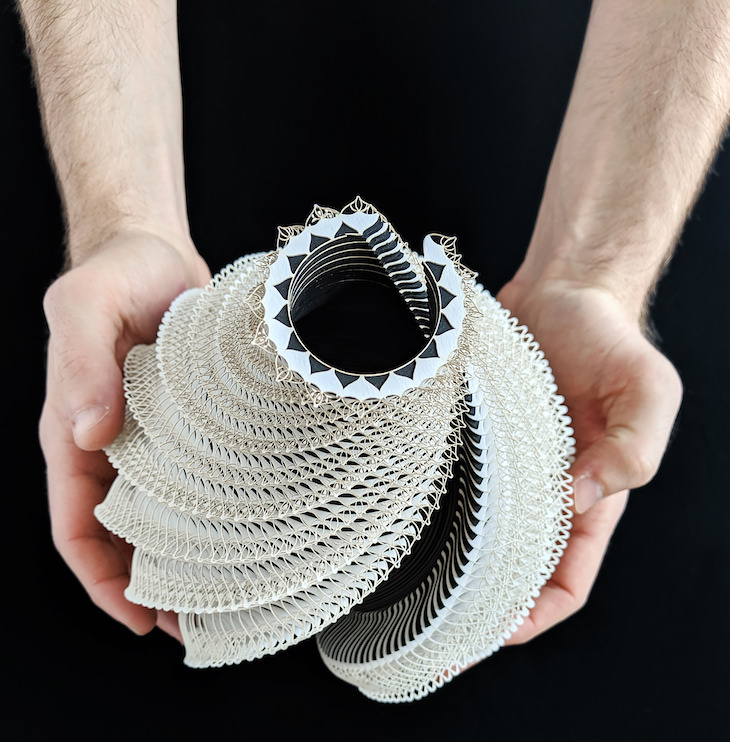 Stephane Noyer, a computer scientist, and the artist Julia Ibbini (mentioned above) have been collaborating since 2017. Together they craft sculptures and ornamental pieces that reflect the divide between digital and manual techniques. "The final pieces display an idea of contrasts and collaboration," according to their website. "The flaws which come with the human hand contribute to the beautiful end result."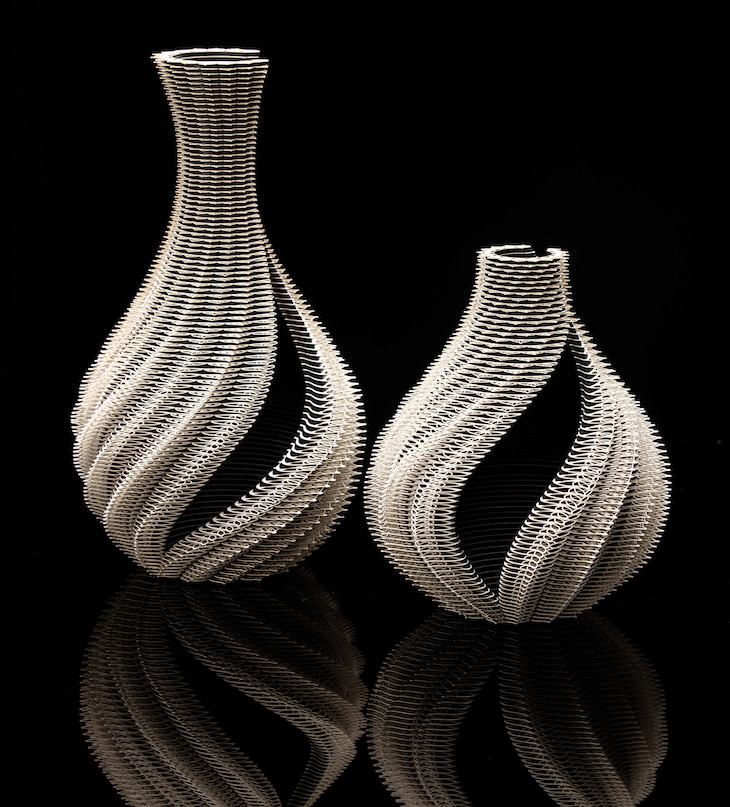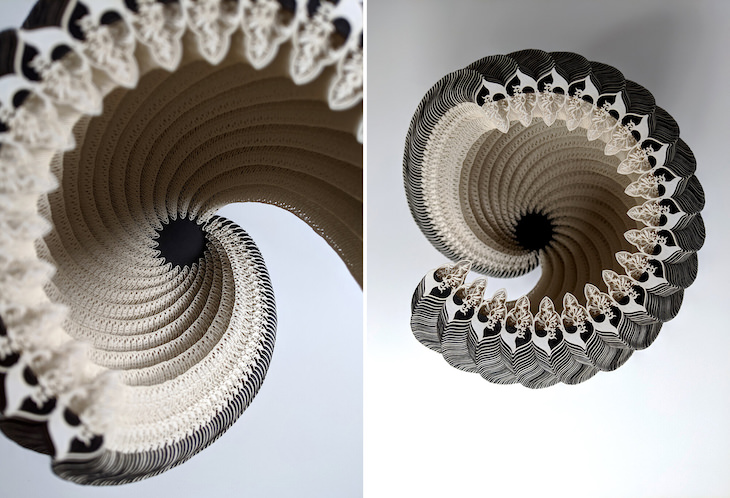 4. Gabriel Schama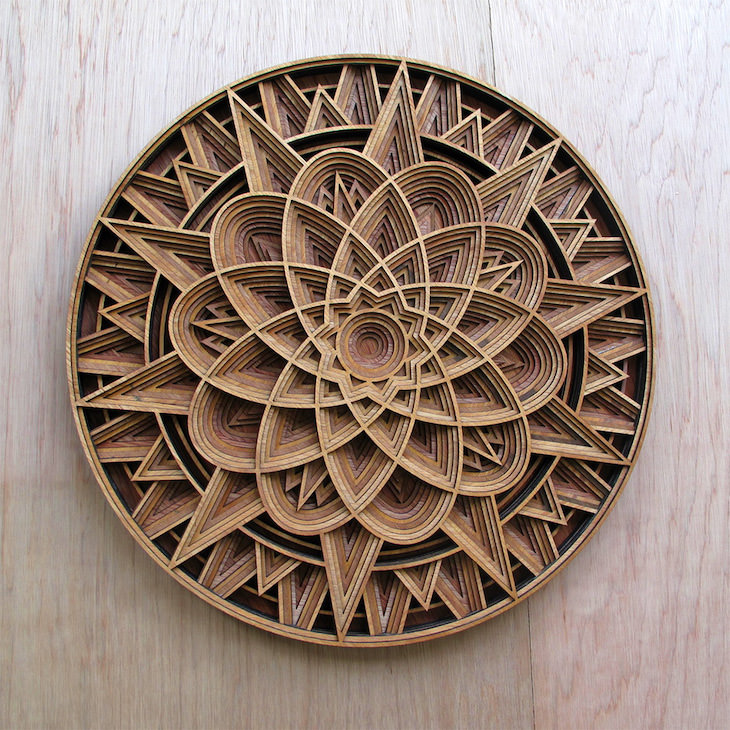 Image Source: Gabriel Schama / Instagram
Gabriel Schama is an Oakland-based artist, who creates mesmerizing laser-cut wood sculptures that feature layers of intricate swirls and abstract patterns. He lovingly calls his laser-cutting machine Elsie.
5. Martin Tomsky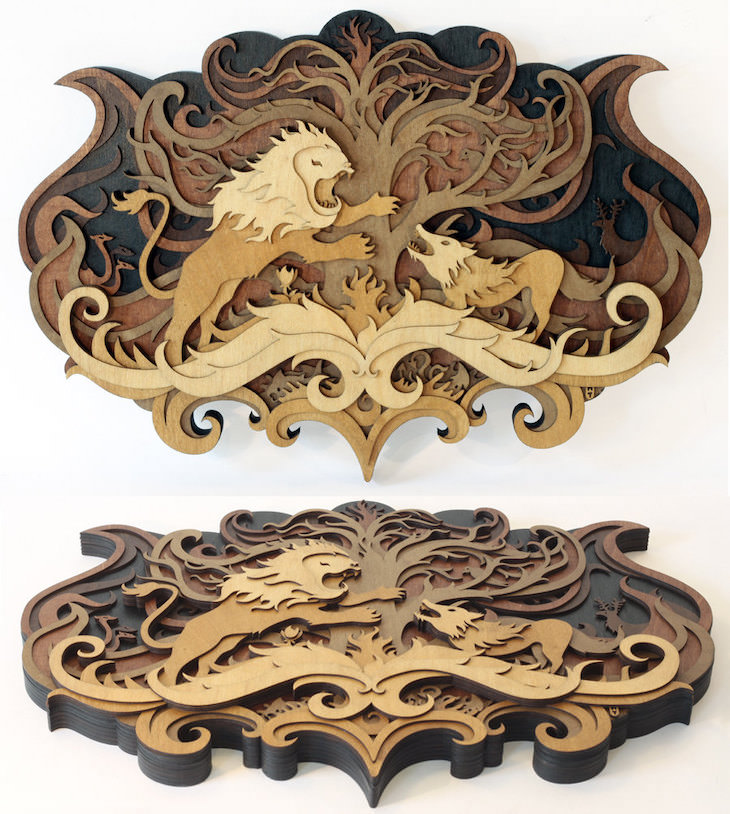 Image Source: Martin Tomsky / Instagram
Martin Tomsky is a freelance artist who is also gifted in the art of laser cutting. He creates everything from tiny pendants and brooches of small animals to larger, more layered sculptures, like the ones featured here.
Related: The Most Beautiful Wood Art in the World
6. Robbie and Kara Johnson
Robbie and Kara Johnson are a husband and wife team, and they run Below and Boat, a company that creates gorgeous wood maps that show the hidden world underneath the water.
Cape Cod

Image Source: Below and Boat / Facebook
Lake Tahoe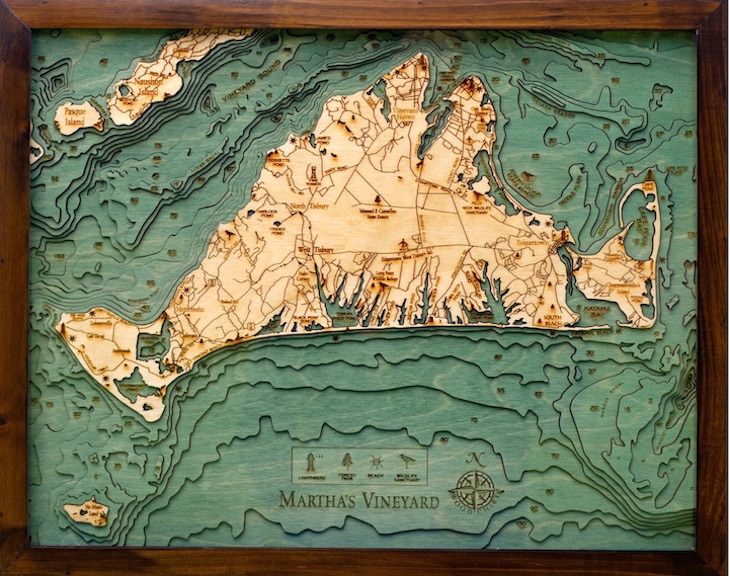 7. Sarah Mimo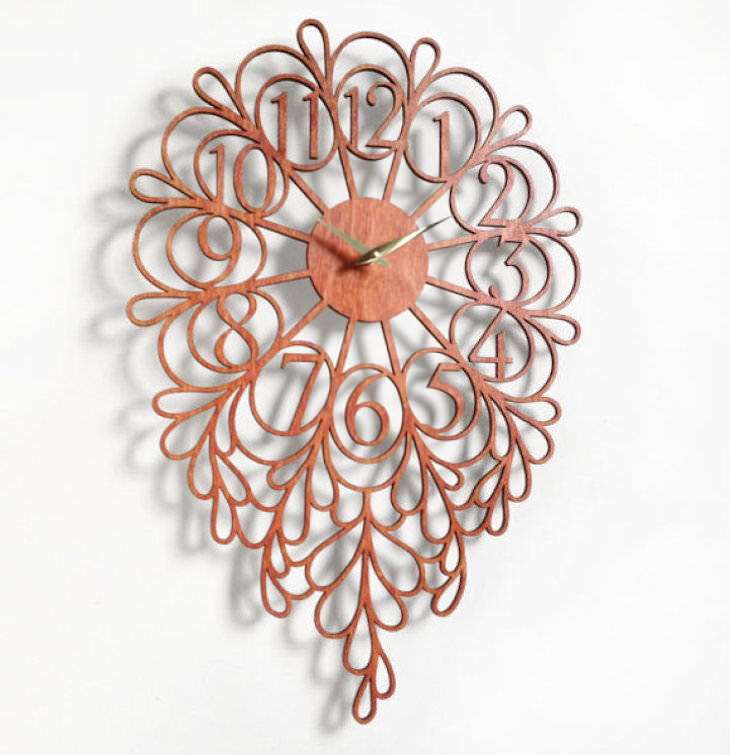 Image Source: Sarah Mimo / Instagram
Sarah Mimo creates intricate wall clocks featuring her laser-cut designs. Like snowflakes, no two designs are alike.
8. Yusuke Oono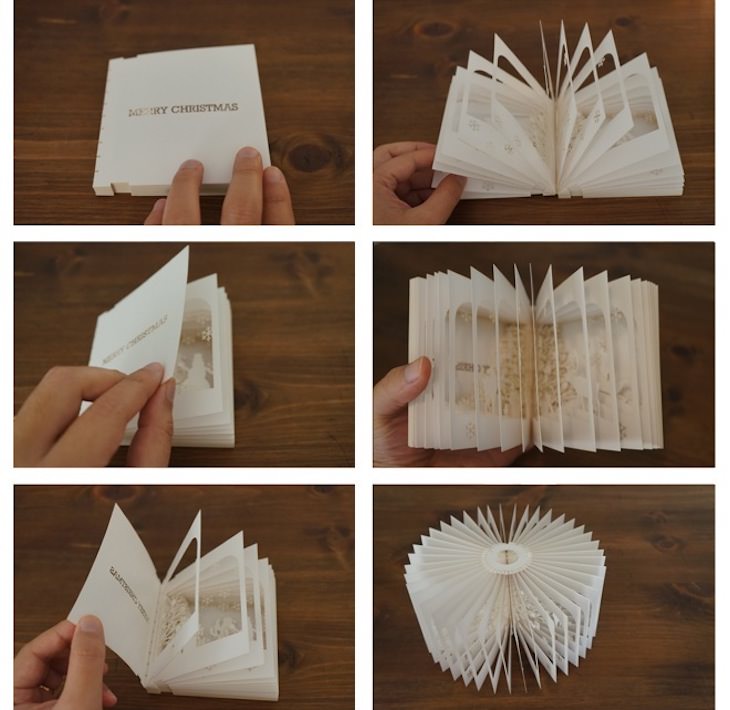 Image Source: Laughing Squid
Yusuke Oono is a German-based artist, who uses laser cutting to create 3D fairytale storybooks. The one featured here showcases some typical characters of the winter season, including Santa Claus, reindeer, and a snowman.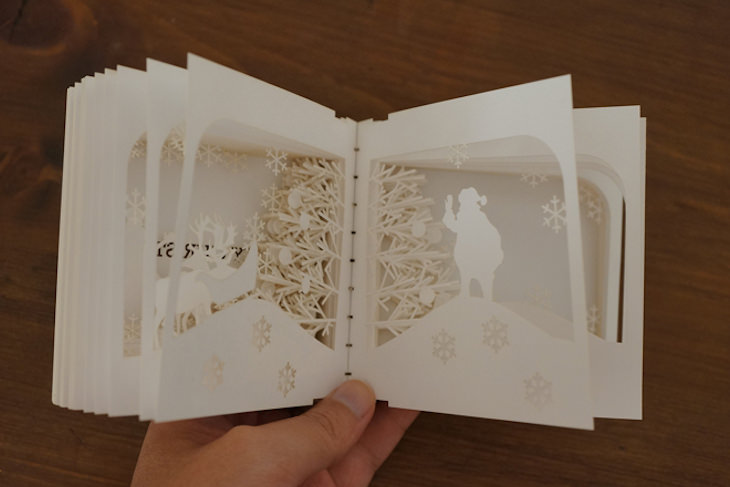 Image Source: Laughing Squid
Share these beautiful artworks with friends and family