With the help of their 3D designer team, they have given cars like the AC Cobra, Holden Torana, and Pontiac Firebird. While you might prefer the good old models of these beautiful vehicles, these new digital renderings are interesting to look at. Each of these machines carries a long history and nostalgia. Take a look and decide for yourself.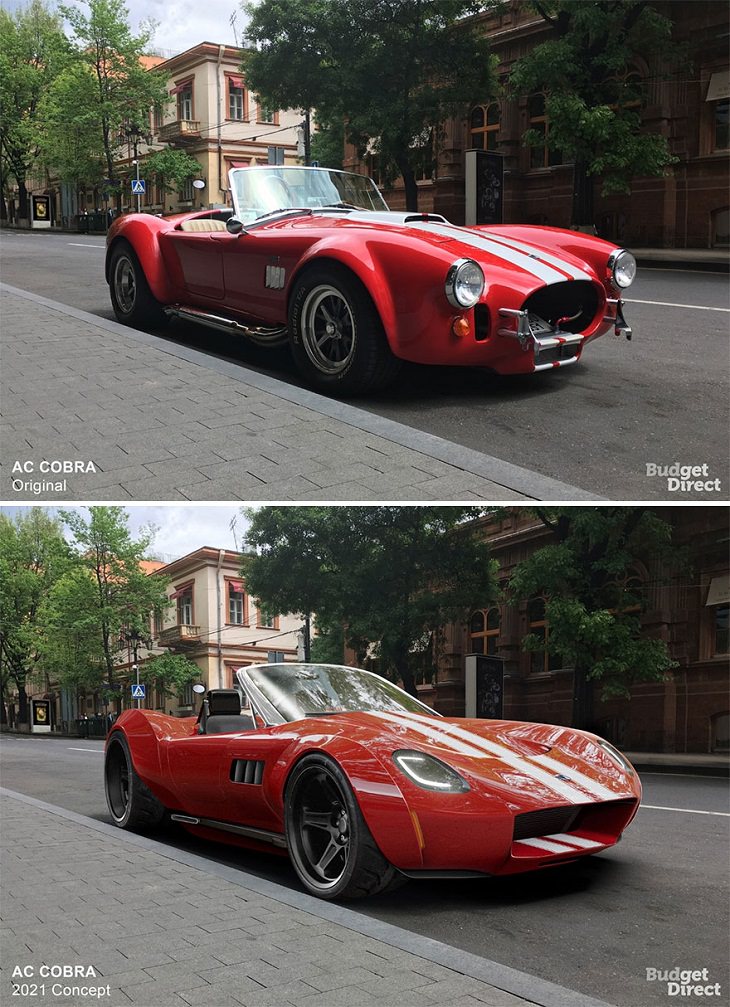 The AC Cobra is an iconic American sports car developed by famous automotive designer Carroll Shelby. The legendary American roadster had a single 4-barrel 780 CFM Holley carbureted engine that was originally designed to be used in race cars and the automobile is still considered the greatest muscle car in history
The AC Cobra's classic shape and detailing remain in this reimagining, but the front fenders, hood, and rump have been enhanced. The round headlights have also been done away with to make way for snazzy-looking teardrop-shaped lighting units.
2. Holden Torana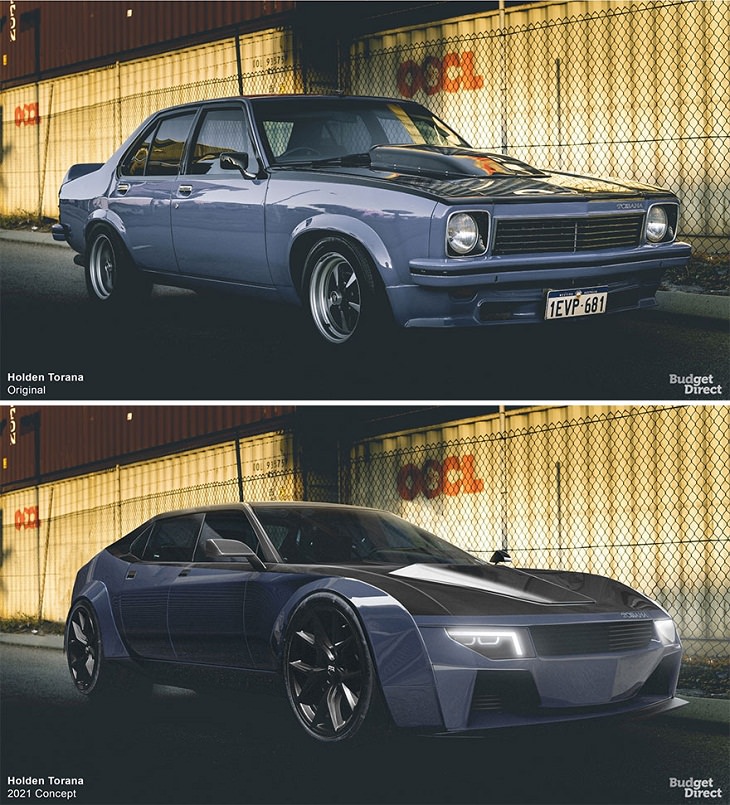 This mid-sized muscle car was manufactured from 1967 to 1980 and became a classic Aussie vehicle in its heydays. Produced by General Motors–Holden's (GM-H), the car gets its name from an Aboriginal word meaning "to fly". The initial models were a four-cylinder compact vehicle, but by the mid-1970s eight-cylinder versions had arrived too.
The designers have given the Toranaa a sleek look in its 2021 avatar. A hatchback-like rear profile, bulkier fenders, and a stylish face are its new highlights. Additionally, the front fenders are an extension of the hood line.
3. Pontiac Firebird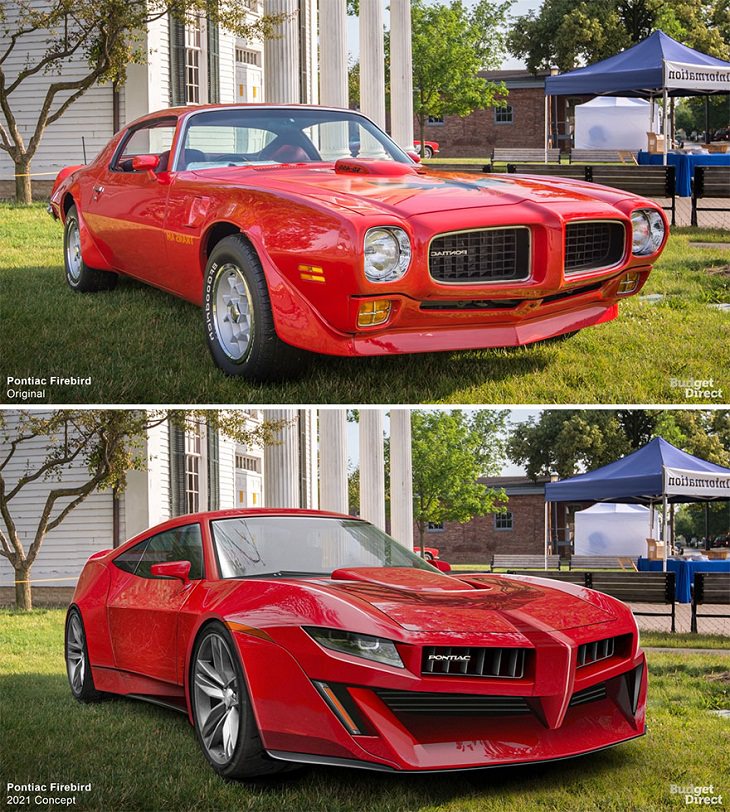 The Pontiac Firebird is a classic American sports car known for its exotic look. Built between 1967 and 2002 by the Pontiac division of General Motors, this beautiful vehicle was popular with anyone who wanted to look extremely cool. Its quintessential design is universally adored and it's hence difficult to better the Firebird's appearance.
In an attempt to make it look even cooler, the designers exaggerated the pointed parts and "gave it a progressive coupe profile". So, even though the sharp body lines remain, this is clearly a new rendition.
4. Pontiac Fiero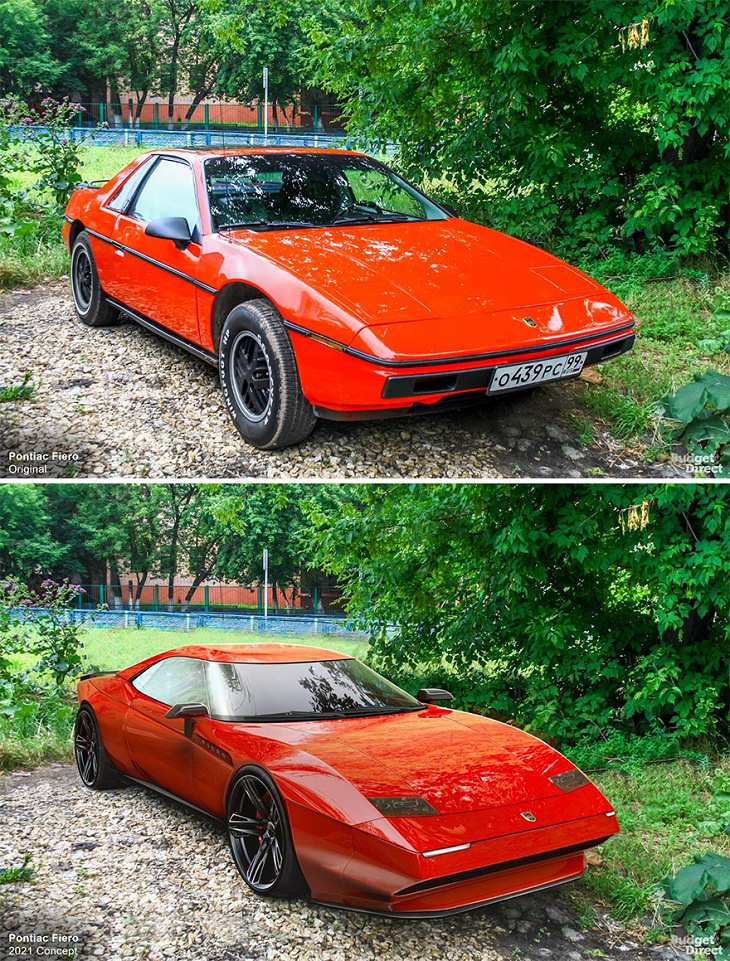 First introduced in 1984, the Pontiac Fiero ran for only 4 years but managed to leave an impact. It was a kind of a backdoor car with sports car-handsome looks and a two-seat, mid-engine design. The Pontiac Fiero did astoundingly well in its debut year but criticisms over performance and reliability affected its sales soon. However, the unique style of the Fiero still left a mark.
In the redesigned look, its shape has been more streamlined. The lower silhouette, a longer hood, and a hatch-like rear glass are the other new additions. Also, instead of hidden headlights, the designers have given it a permanent set of eyes and a pointier nose.
5. Hudson Hornet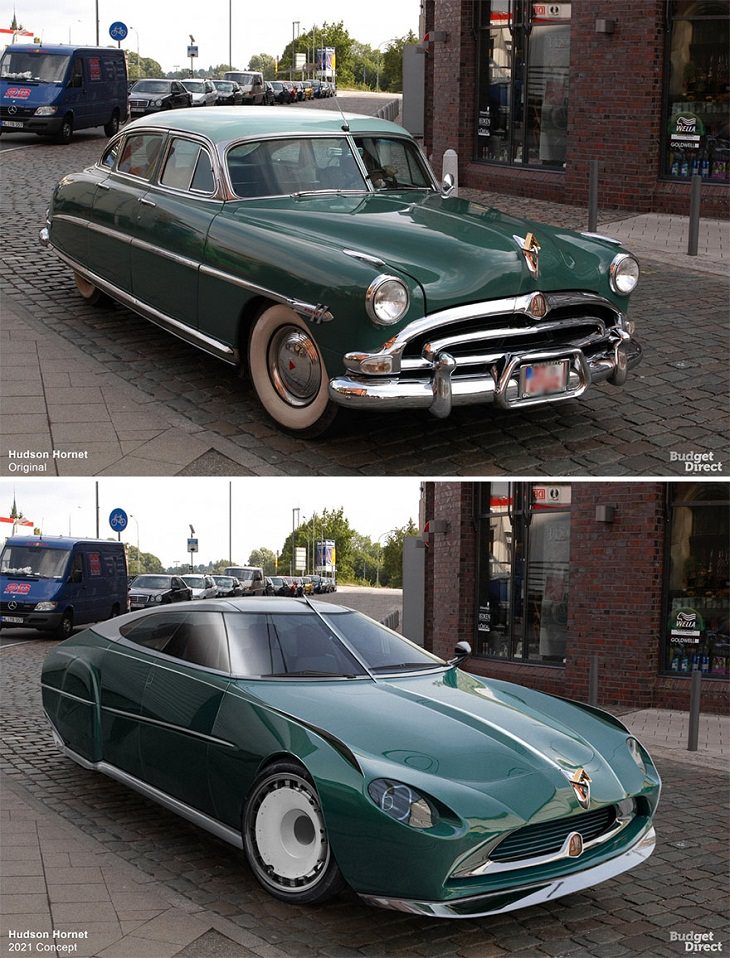 The Hudson Hornet was described as the car with the best handling of its time during the 1950s. Despite that, it was only manufactured from 1951 to 1954. Built by American Motors Corporation (AMC), the initial designs of the car featured a dropped floorpan and a chassis with two sets of longitudinal frame rails passed outside the rear wheels that gave it a lower center of gravity.
The modern look "is a fusion of 50's design and contemporary art according to the designers. The original 'pontoon styling' remains in the rear, but the canopy windshield, the chrome detailing all around, and an extra-long hood are the extra additions.
6. Reliant Robin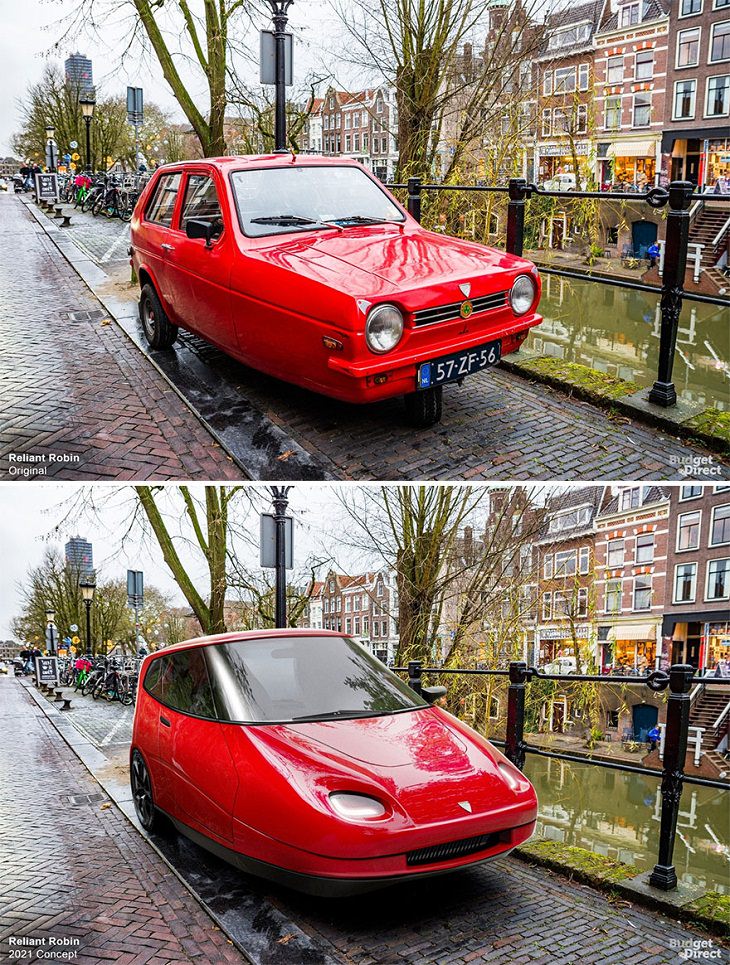 The Reliant Robin is an unusual three-wheeled British car that was first manufactured by the Reliant Motor Company in Tamworth, England, in 1973. The small, compact car was hailed as a symbol of British eccentricity and was revamped several times. The last Reliant Robin was produced in 2001.
This modern Reliant Robin looks more like a cute space capsule and might well have been seen again on British streets if it were for sale. Apart from adding flush door handles, the designers have also given it a more streamlined persona that perfectly fits contemporary times.
7. Daewoo Matiz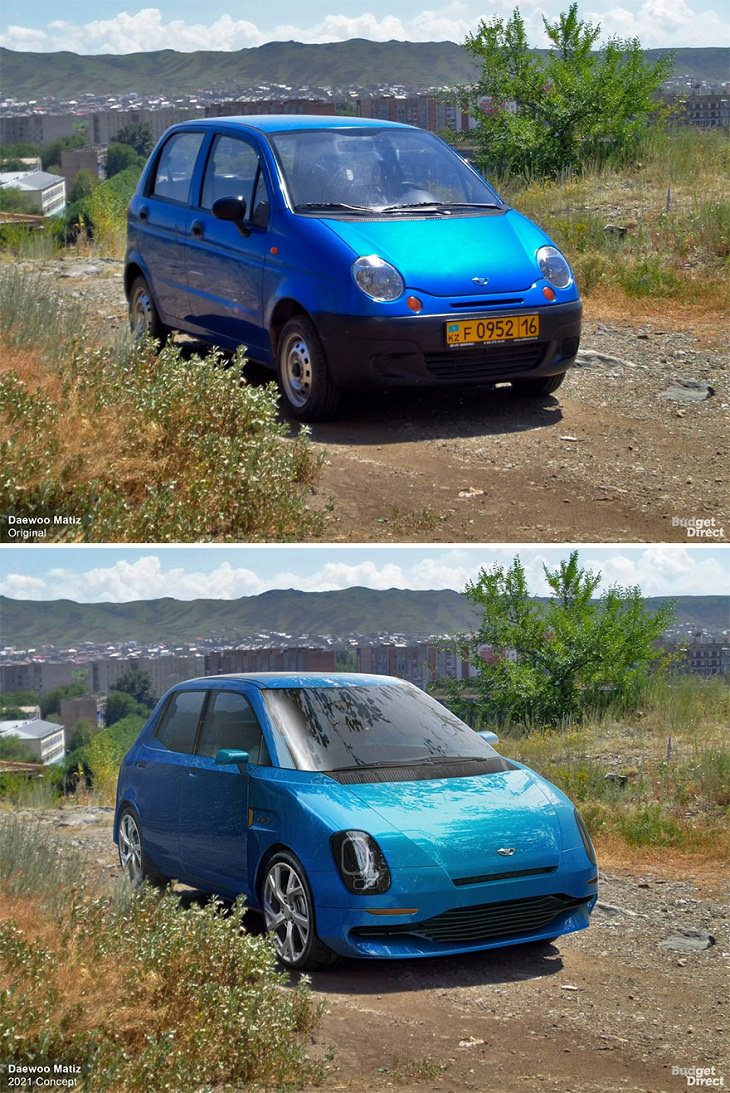 The Daewoo Matiz was launched in the UK in 1998 and was designed by Giorgetto Giugiaro – and was named Car Designer of the Decade in 1999. In its initial years, the car did well and even received Best Small Car in Auto Express Used Car Awards. The Matiz didn't have an extravagant design but was spacious and had nice exterior dimensions.
In the new rendering, you will notice a larger windshield and a slopier hood. This gives the Matiz a lower, sportier stance. Also, it now has edgier body lines and a redesigned façade. The oblong headlights, particularly, stand out.
Share this article with other car enthusiasts you know!