1. Nissan Skyline 2000GT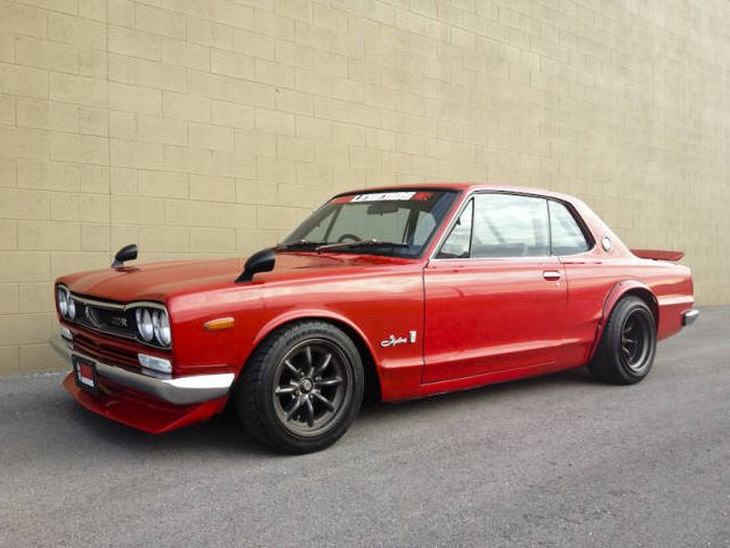 The name "Skyline" is synonymous with huge horsepower and enough speed to take on the world's most expensive supercars, however the model actually evolved from very humble beginnings. The Skyline 2000GT, from the early 1970s, is powered by an L20 engine, which had a mere 109 horsepower in its standard form. More than 300,000 C10 Skylines were built between 1968 and 1972.
2. Toyota AE86 Sprinter Trueno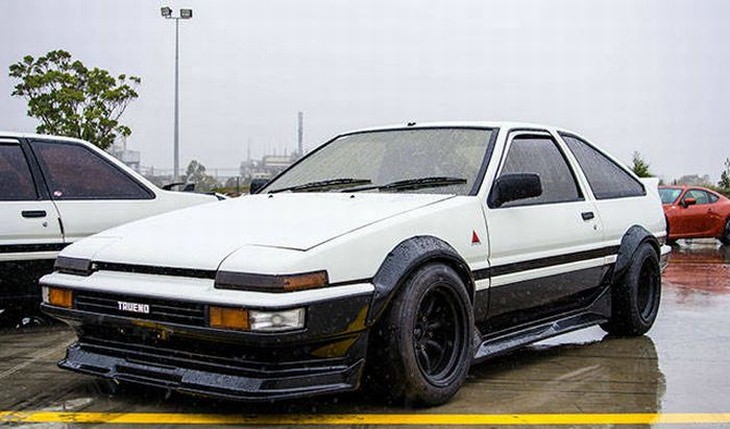 Often referred to as the Hachi-Roku, which translates literally into English as eighty-six, the Toyota AE86 is a model that is revered for its handling balance to this very day, and is the quintessential drift car. The variant pictured is a Sprinter Trueno, which means that it features pop-up headlights and minor styling differences when compared to the almost-identical AE86 Corolla Levin.
3. Toyota 2000GT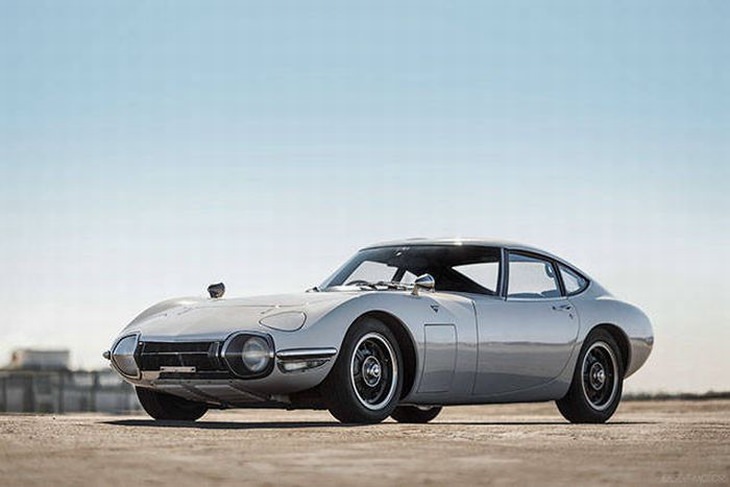 This is somewhat of a unicorn car. Just 351 2000GTs were built between 1967 and 1970, and they are now among some of the most sought-after cars in the world. Reminiscent of its most beautiful contemporary of all, the Jaguar E-Type, two-door fastback, is undoubtedly one of the most stunning cars ever to come out of Japan. Although the engine produces just 150 horsepower, collectors seem to agree - one changed hands for $1.2 million in 2016, making it the most expensive Japanese car ever sold.
4. Datsun Fairlady Z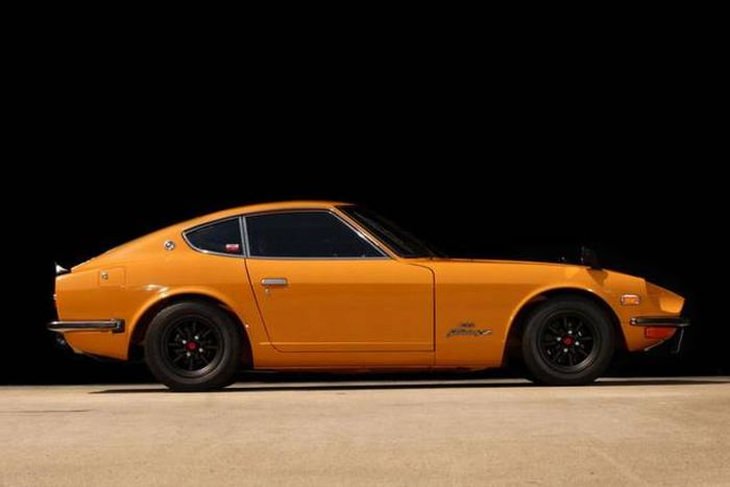 Inspired by the beautiful fastbacks coming out of the USA during the late 1960s, the Fairlady Z took the same concept and added some much-needed Japanese reliability to it. This car is a front-engined, rear-wheel-driven vehicle that's all about a pure, undiluted driving experience, and was the machine that advanced the image of Japanese cars beyond the "small and economical" stereotype that they were laden with at the time. The Fairlady Z was capable of reaching a top speed of 125 mph, but many of them have had extensive modifications and engine swaps in the years since it was first released.
5. Datsun 610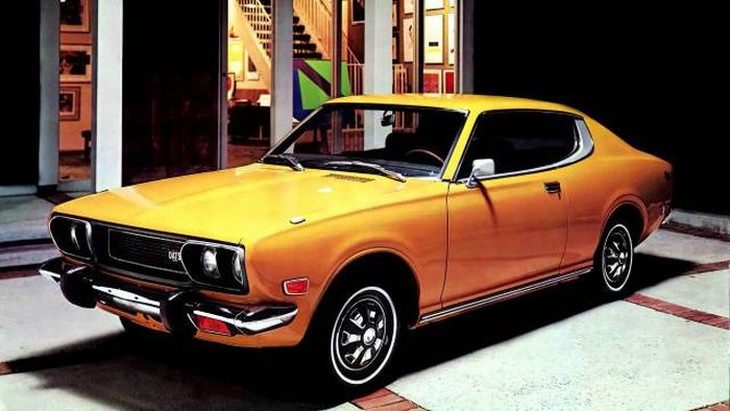 This humble Datsun, also known as the Nissan Bluebird, went into production in 1971, and was manufactured in a range of different body styles. The one pictured above is a two-door coupe, however you could also have purchased a 4-door sedan, or even a 5-door station wagon. There was also a choice of four six-cylinder engines, ranging in displacement from 1.6 liters to 2.0 liters. The Bluebird model line was actually in production from 1957 all the way up to 2001, meaning that it had an impressive 44-year production run in total.
6. Mazda RX2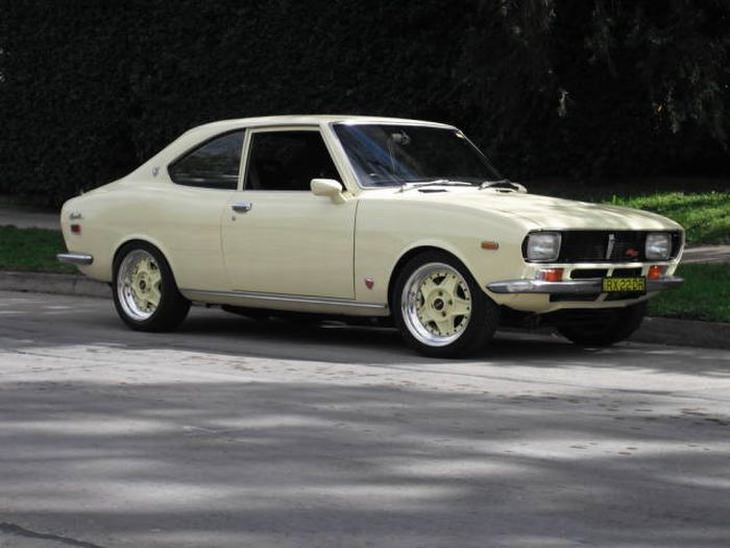 The Mazda RX2 was actually called the Capella Rotary in its home market of Japan, and this is because it featured a Wankel 12A rotary engine that produced 130 horsepower. Rotary engines are synonymous with Mazda, and cars that feature such engines created by other manufacturers are few and far between. The car came in two and four-door guises, and was produced between 1970 and 1978. It was followed by the legendary RX7 model, with particular reference to the third-generation RX7 of the 1990s, which is a cult car in its own right.
7. Honda Civic First Generation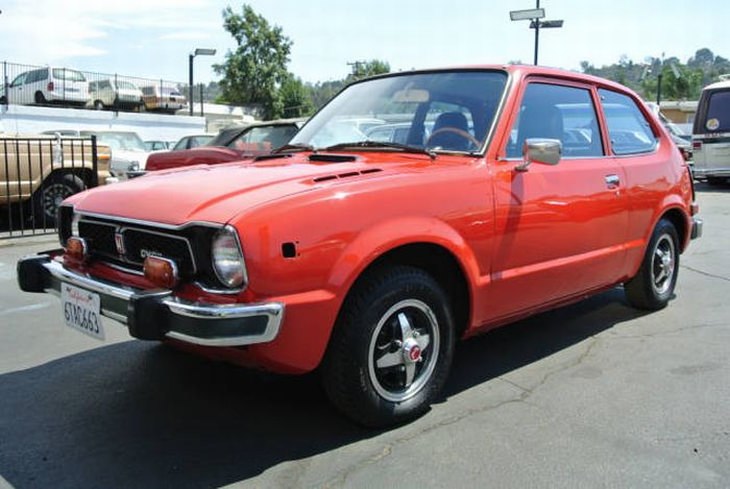 Hondas are a byword for reliability, and the first-generation Civic was no exception. They were, however, notorious for rusting very quickly in areas where salt was used on the roads, but Honda footed the bill for thousands upon thousands of owners to have fenders and other body parts replaced. Nevertheless, the oil crisis of 1973 cemented its success thanks to its compactness and efficiency. In 1975, Honda introduced the CVCC engine, which was cleaner and more fuel-efficient when compared to the standard engine. The Civic remains a global heavyweight to this day, with millions of them sold around the world.
8. Toyota Celica RA25 GT2000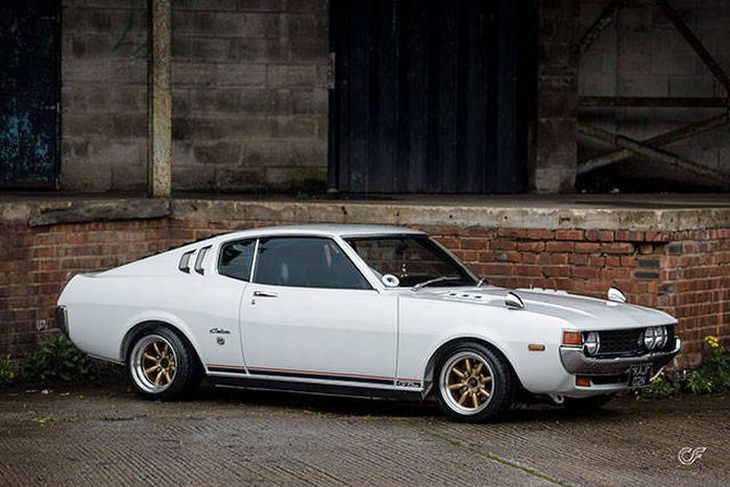 Don't be surprised if you've never seen a Celica quite like this one before - they were only ever sold new in Japan, and were on sale for just two years. Its similarity to its contemporary, the Ford Mustang, often had people referring to it as the Japanese Mustang, or the Mustang Celica. It featured a 2.0-liter dual overhead cam engine that produced somewhere in the region of 150 horsepower. If you want to get an idea of how rare the RA25 GT2000 is, there's thought to be just a single one on the roads in the entire United Kingdom.
9. Nissan Skyline GT-R "Kenmeri"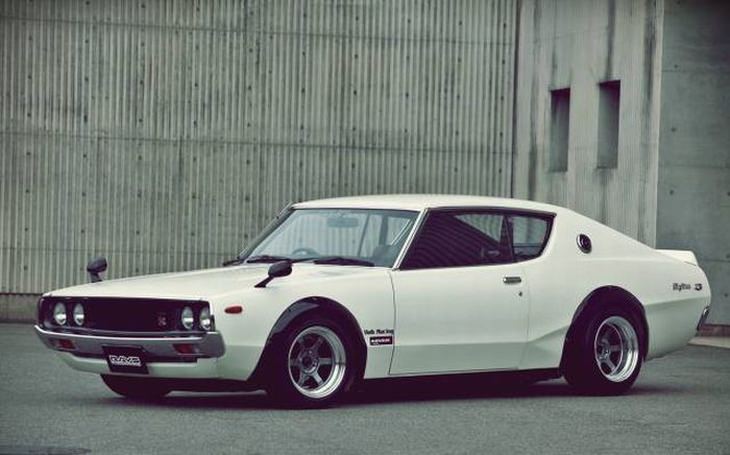 Behold - this is the rarest car on this list, and the rarest Skyline GT-R model ever made. It was known as the "Kenmeri" Skyline because of a popular advertisement featuring a young couple, Ken and Mary, enjoying the car in the Hokkaido countryside. It was powered by a 2.0-liter, dual overhead cam, inline 6-cylinder engine, which was unique to this model. Sadly, the 1973 oil crisis quickly killed off any demand for performance cars around the world, meaning that just 197 of them were ever built. Nowadays, they change hands for around a quarter of a million dollars.
10. Datsun 510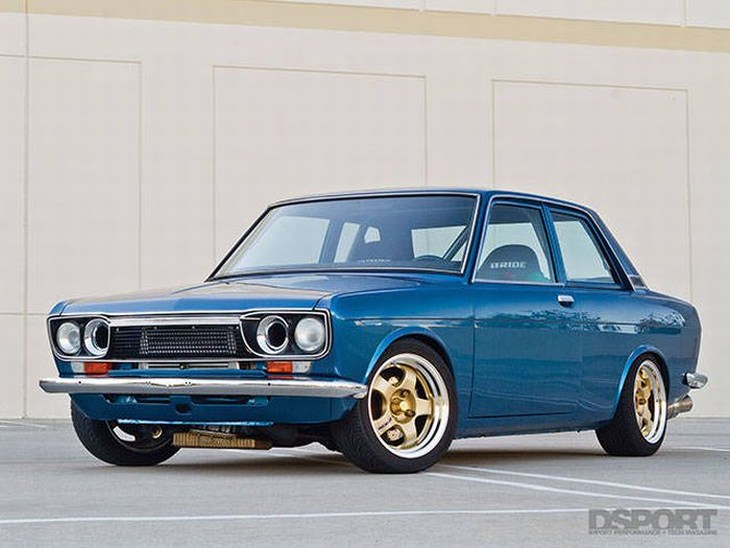 Launched in 1967, the Datsun 510 is actually the predecessor to the Datsun 610 further up in this list. It was often referred to as the "poor man's BMW" due to it having similar characteristics of BMWs of the time, but being available at a much cheaper price. It was one of the most comprehensive Datsun ranges in terms of body styles - a two-door sedan (added in June 1968), a four-door sedan, a five-door station wagon, and a two-door coupé (added in November 1968) were all offered. The example pictured above features an SR20 engine, which was used in a range of Nissan models during the 1990s.