If you've flown before, you know that economy class often means cramped seats, minimal leg room, overpriced mediocre food, and slow service. While most of us can't afford to buy a seat on business class (not to mention first class), there are some companies that still offer a high level of comfort for economy class prices.
8. All Nippon Airways (ANA)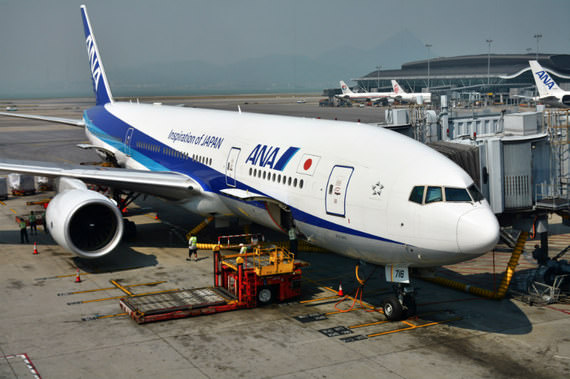 If you happen to travel in ANA's new fleet of Boeing 787's economy class, you'll still enjoy a very spacious seat with enough legroom to actually stand up and walk, a 10.6 inch LCD monitor with interactive entertainment system, a universal laptop power plug, and even a cup holder that isn't part of your tray.
7. Cathay Pacific Airways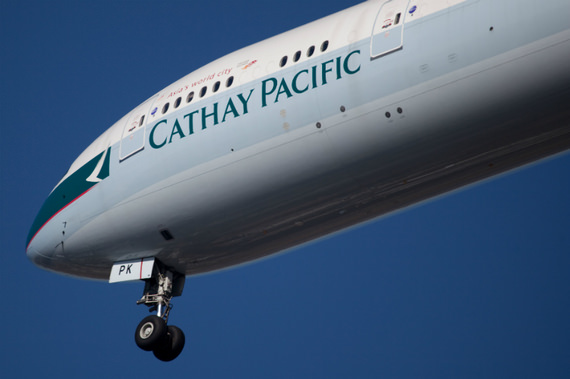 The highly-rated Hong Kong-based Cathay Pacific also offers excellent economy class seating that allows you to enjoy your personal space. Premium economy also provides adjustable headrests and a cradle mechanism that will have you sleeping like a baby.
6. Turkish Airlines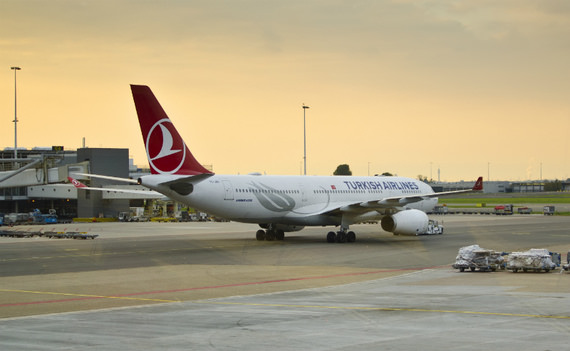 Turkey's national airline offers fantastic legroom, adjustable seats, power port for electronics, USB ports for your player or phone, friendly staff, and delicious meals that can accommodate almost all kinds of diets.
5. Singapore Airlines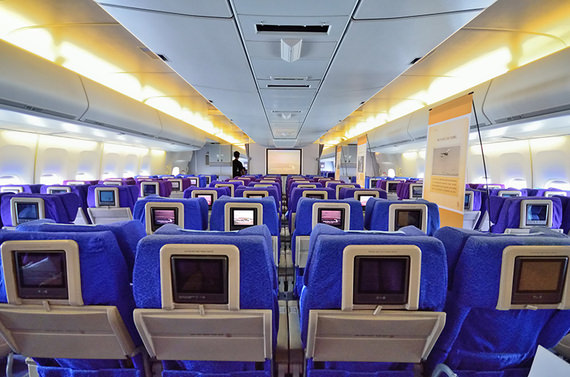 If you're lucky enough to get on a Singapore Airlines Boeing 777, you'll find even more legroom than in their already-roomy other aircrafts. The entire menu is designed by a world-class chef, and premium economy passengers will also enjoy a personal calf-rest, foot-rest, and larger hand-rest so you won't have to share with your neighbors.
4. Oman Air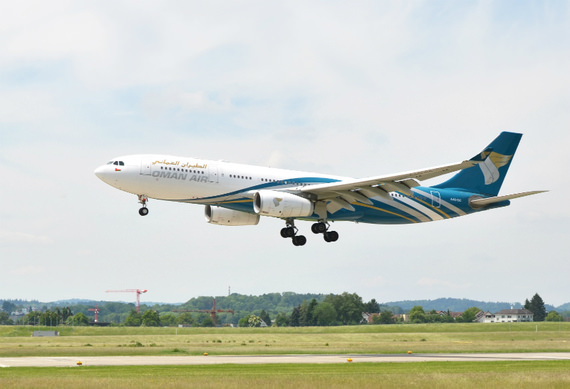 Jordan's Oman Air offers a lot of legroom, combined with adjustable bottom pan, a laptop power plug, and even an Ethernet port for internet access.
3. Garuda Indonesia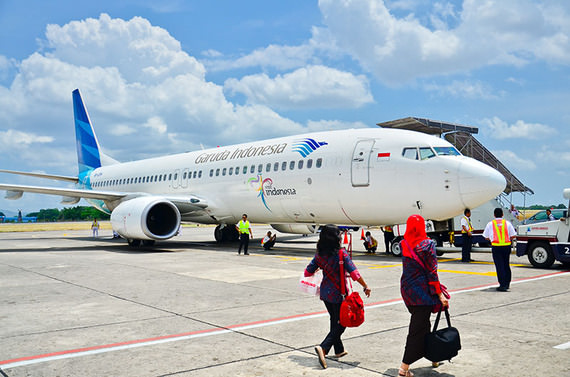 Indonesia's biggest airline sports a very friendly and professional staff, a USB power outlet, enough legroom so you won't get cramps, and very wide seats.
2. Korean Air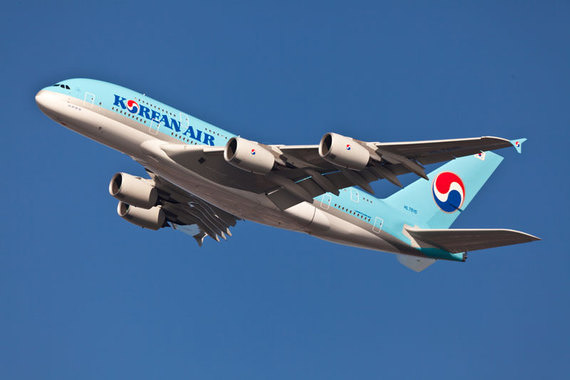 KA offers similar seating to Garuda, but if you happen to fly in one of their newer airplanes, you'll find that your seat can recline in an 118° angle, letting you comfortably catch some Z's.
1. Saudi Arabian Airlines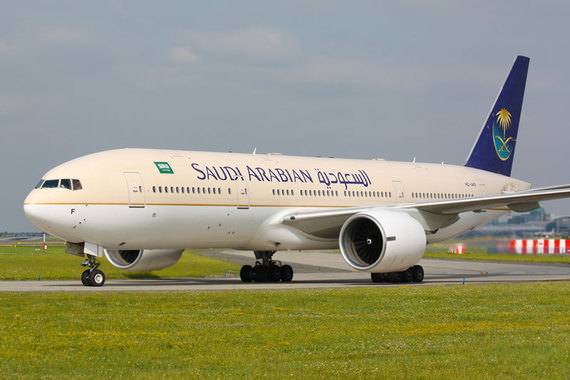 The best in overall comfort, Saudi Arabian's seats have padded headrests that will keep you from leaning on your neighbor's shoulder (and visa verse), along with a state-of-the-art mechanism that adjusts the seat according to your movements and posture, plenty of legroom, fantastic entertainment system, and great meals.
H/T: huffingtonpost.com