Created in 1858, Central Park is one of the most visited places in the USA, with over 42 million visits each year. It was, in fact, the first public park in the country. Much has been said and written about Central Park, and it almost seems like there's not one fact we can tell you that you about it that didn't already know.
Well, as always, we're here to share all the nitty-gritty, this time about Central Park's history and some well-kept modern travel facts you almost certainly didn't know. Enjoy your read while taking delight in some vintage iconic photos of the Park.
Origins and first days of Central Park




Source/Central Park map from 1860
Origins of Central Park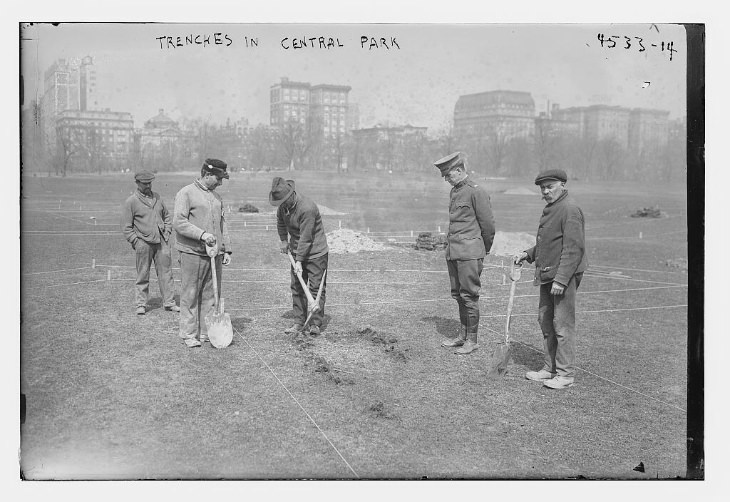 Source/Digging trenches, c.1915
Greensward plan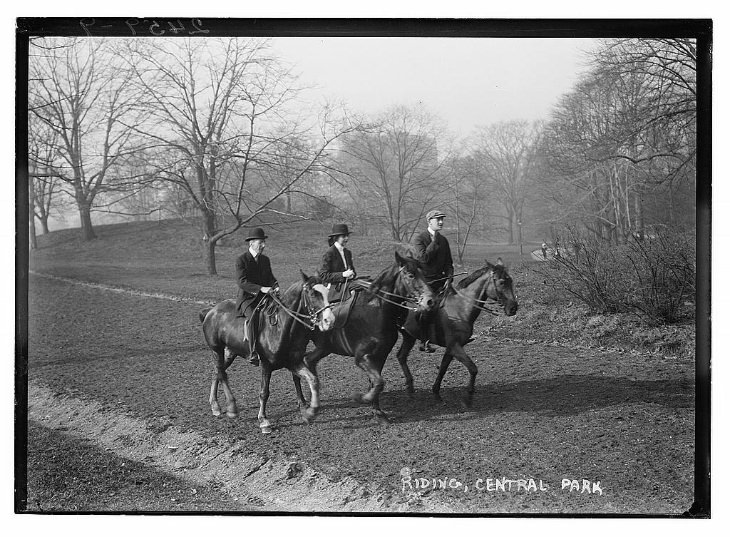 Source/Horse riding c.1910
There must be a minimum of four cross streets connecting Fifth and Eighth avenues.

A parade ground for military drills (today's Sheep Meadow)

The park must include three playgrounds, sites for exhibitions and concerts, a flower garden, a skating lake, a fountain and a lookout.
Olmstead and Vaux wanted the park to exhibit democracy in such a way that every class could come and enjoy the park equally. They wanted it to be a place where all classes can admire the scenery, exercise a healthy active lifestyle, and socialize.
Source
The beginning was everything but smooth
The first days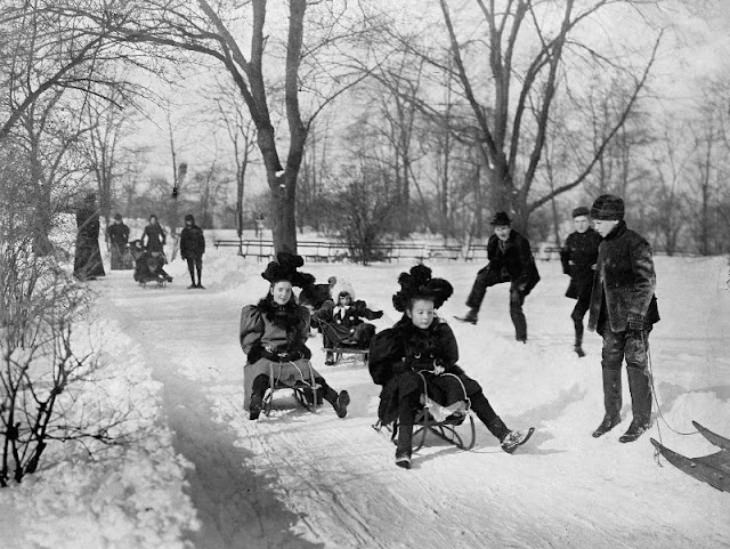 Source/c.1900
No group picnics were allowed. This kept away many of the Irish and German residents.

No commercial wagons were allowed, even for personal use. This kept small merchants, who only had their commercial vehicles, from entering the Park.

Only school boys with a note from their principal could play ball in the meadows.


Source
Bite-size facts for the modern visitor
Got lost in Park? Let the lamps help you
Central Park's hidden magic garden
The Park's mystery cave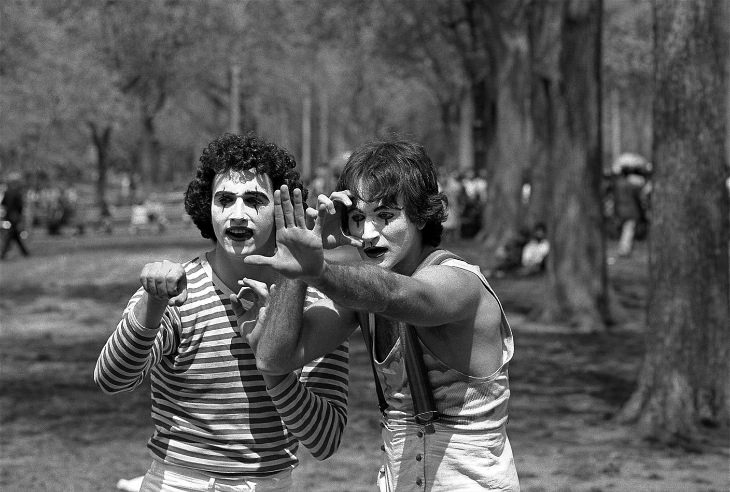 Source/Robin Williams (right) shot by Daniel Sorine, 1974
Where have all the sheep gone?