India is the land of many diverse and rich colors. From the serene ghats (a flight of steps leading down to a river) of Varanasi to the magnificent forts of Rajasthan, there's so much beauty to explore here. Photographer Anastasiya Dubrovina from Moscow has been fascinated with this raw charm of India and has attempted to capture it through her lens during her short trip to the country.
Anastasiya started her two-week sojourn to India from the south where she first visited Kerala and was mesmerized by the greenery there. She then moved to the north to places like Delhi, Agra, Jaipur, Jodhpur, Varanasi, Sarnath, and Khajuraho and was fascinated with the unique places she discovered there. The incredible architecture of the Taj Mahal in Agra is, of course, world-renowned. But the buildings in the oldest district of Jodhpur in Rajasthan, which are painted in a light shade of blue, took her by surprise. And the breathtaking temples at Khajuraho, which were built over a period of 100 years during the Chandela dynasty between 885 AD and 1050 AD, were a sight to behold.
Below, we have presented some of the best pictures taken by Anastasiya during her travels in India. These beautiful photos perfectly capture the uniqueness of the country.
Related: 14 Unforgettable Places to See in Ancient India
1. A blue building on a street in Rajasthan, India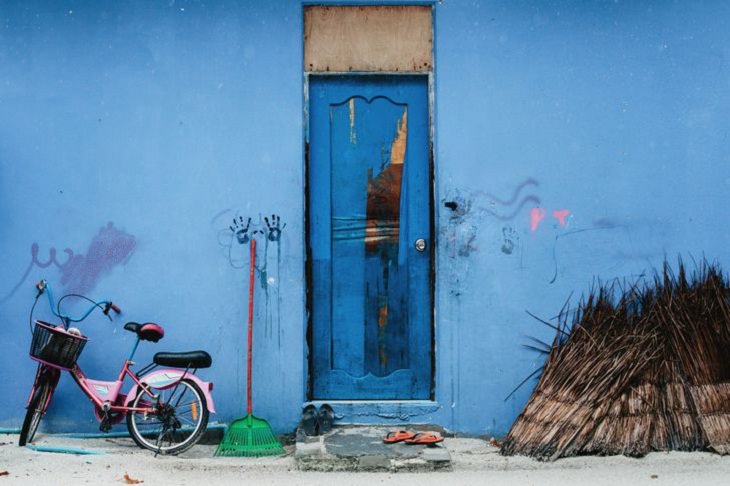 2. An old temple covered with fog at the ghats in Varanasi, on the banks of the River Ganges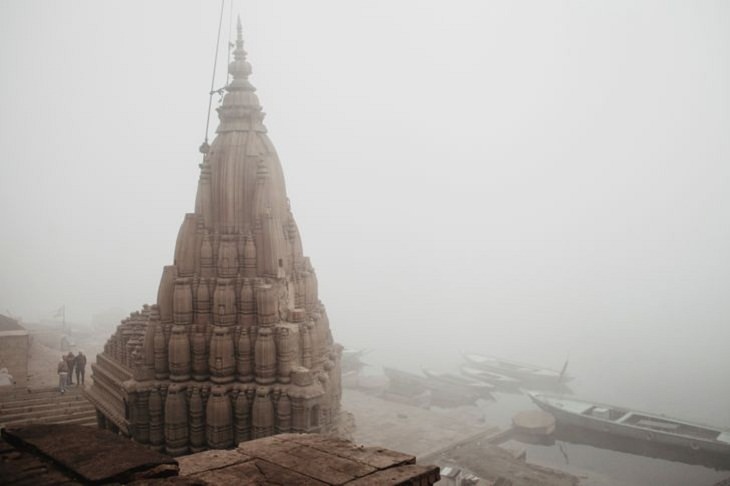 3. A monkey langur jumps at the wall of an old fort in Ranthambhore, Rajasthan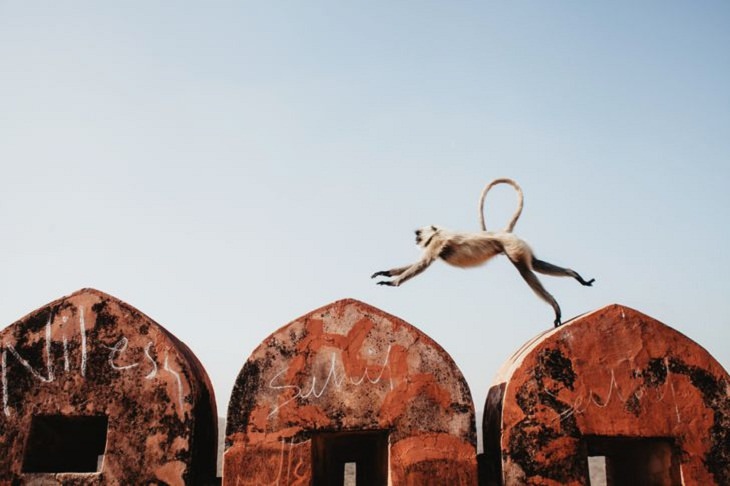 4. Green hills of tea plantations in the mountains of Munnar, Kerala
5. Jehangir Mahal (Orchha Fort) in Orchha, Madhya Pradesh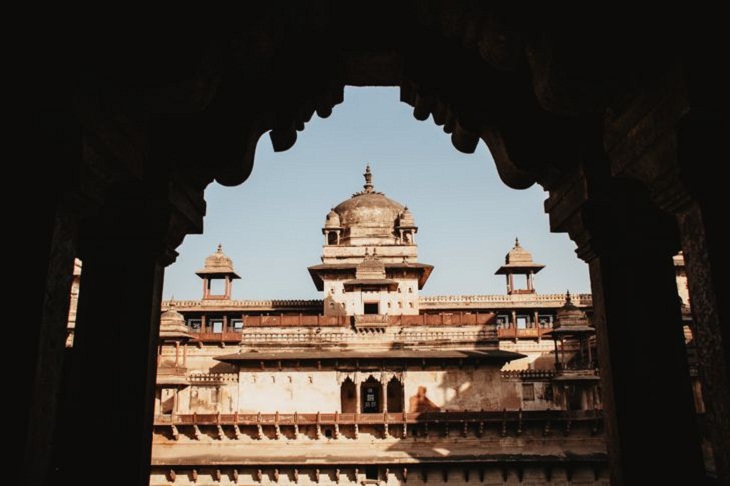 6. A cow roams about freely in the streets of Jodhpur (also known as the Blue City), Rajasthan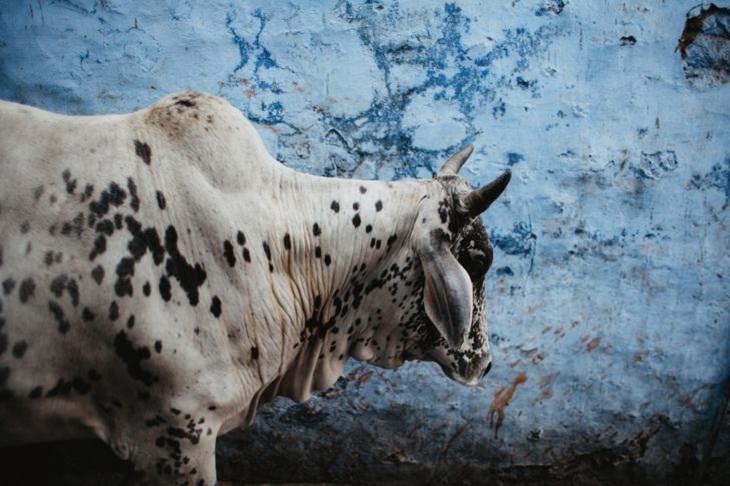 7. Another view of the Blue City of Jodhpur from the Mehrangarh Fort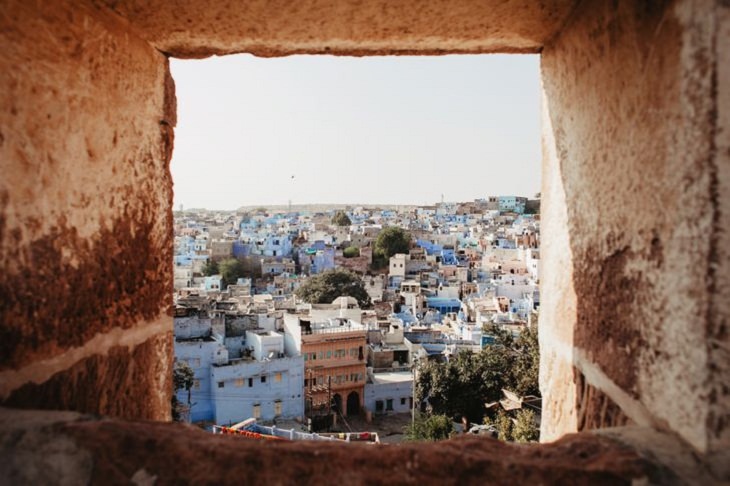 8. School girls get ready for their day in a street in Rajasthan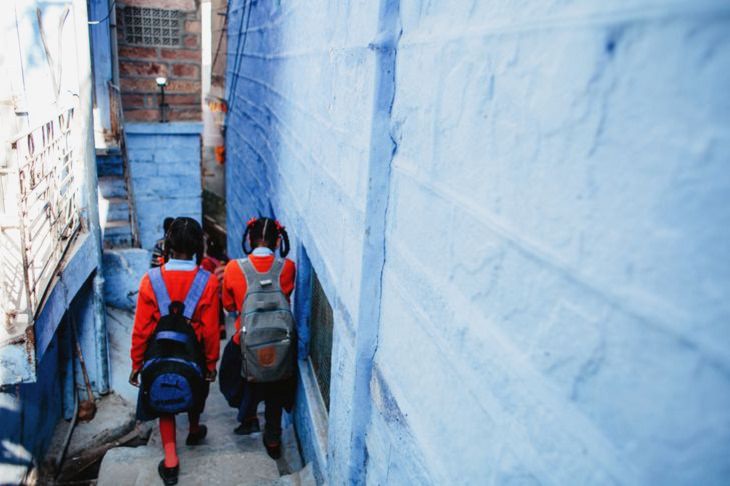 9.
The Khajuraho Group of Monuments - a group of Hindu and Jain temples in Chhatarpur district, Madhya Pradesh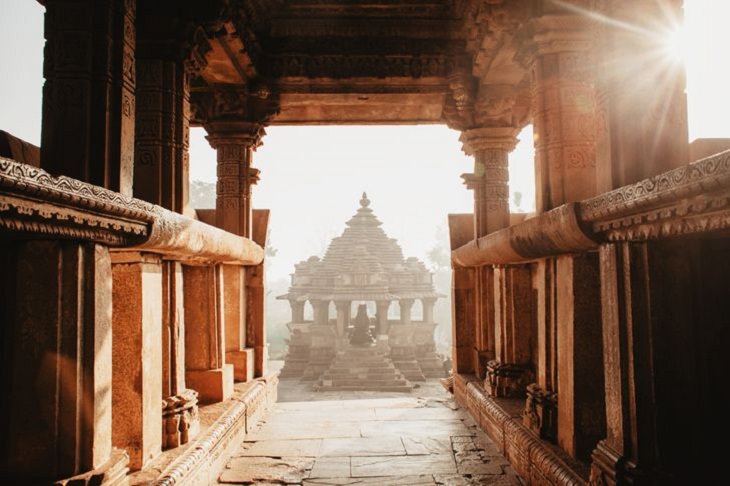 10. The ghats of Varanasi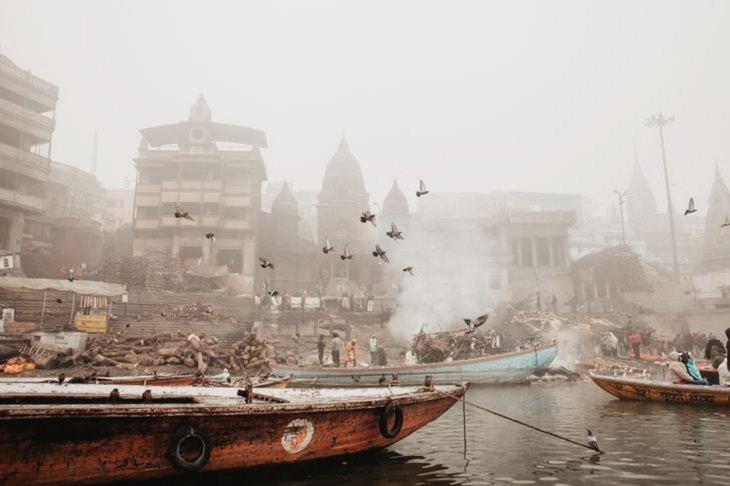 12. Devi Jagdambi Temple, dedicated to Goddess Parvati, Khajuraho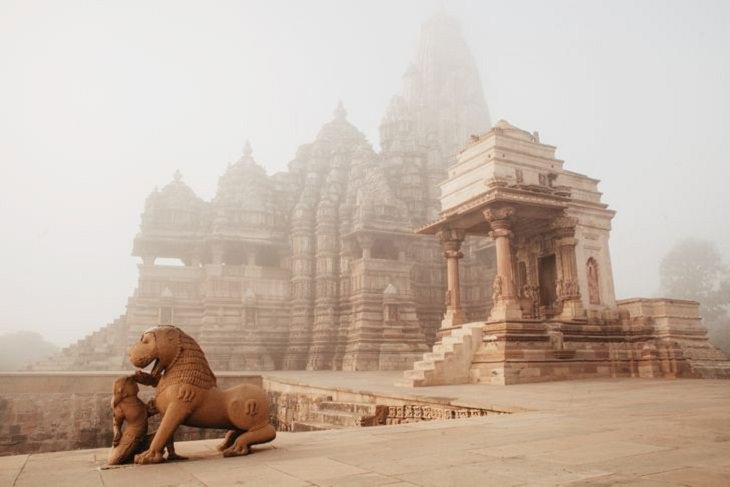 13. Jama Masjid in Delhi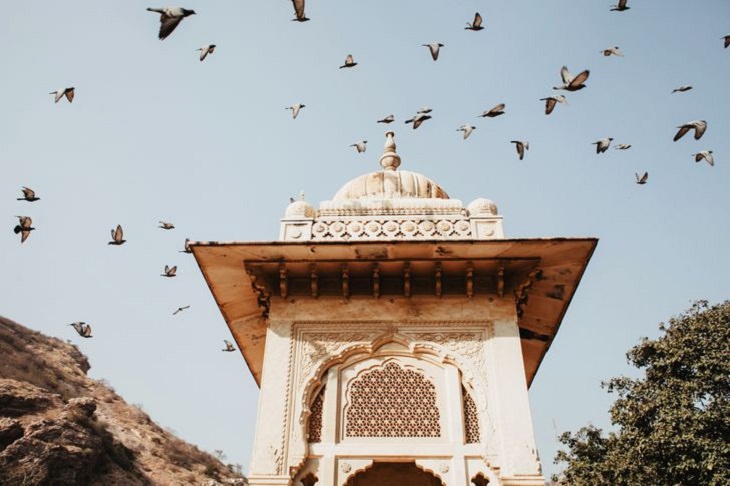 14. The beautiful Taj Mahal in Agra

Share these beautiful pictures with your friends and family!