The most amazing thing about these majestic tepuis is that they are found as isolated entities and are not connected by ranges. They tower over the surrounding forest and can rise as much as 1,000 meters (3,280 feet) above the surrounding jungle. Because of their height, they have a different climate from the ground forest – the top is generally cooler while the bases have a tropical, warm and humid climate. Incredibly, these towering flat-topped mountains also have several remarkable plants that have adapted to the environment to form species that are unique to the tepuis.
Northern Patagonia is Chile's most rugged and remote part, teeming with temperate rainforests, glaciers, fjords, puffing volcanoes, and hot springs. This little-visited place is the country's most sparsely populated region and is only accessible by highway since the '80s. Life for the residents here isn't easy but the remote and untamed landscapes offer an ethereal experience that would make everything worth it.
Coyhaique, Lake General Carrera, Laguna San Rafael National Park, Patagonia Park of Douglas Tompkins, and Caleta Tortel, are some of the highlights of northern Patagonia. Apart from these, massive ice fields flank brilliant blue glaciers only add to its wild and raw beauty.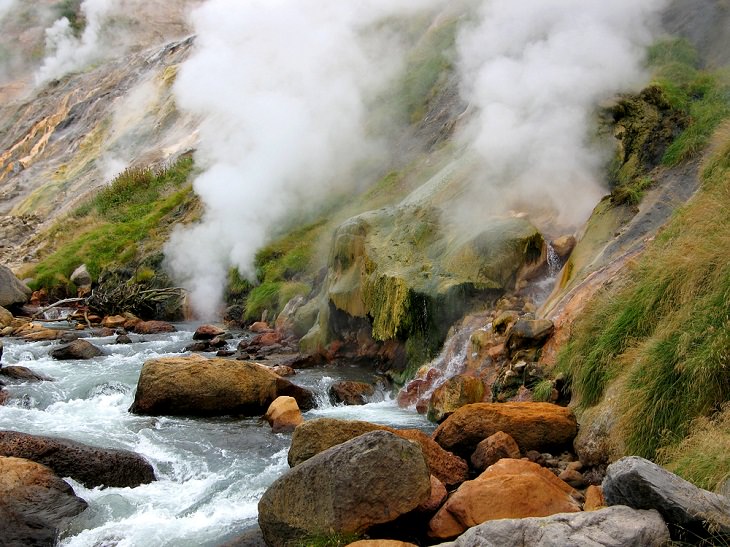 The Kamchatka Peninsula (also spelled Kamčatka) is an enormous volcanic peninsula that is almost entirely wilderness. This volcanic winter wonderland consists of more than 300 volcanoes, including one that has been continuously erupting since 1996. Kamchatka's primal beauty can leave you awestruck – the hot springs, the snow-capped peaks, and the flowing rivers are a sight to behold.
Furthermore, Kamchatka is also known for its unique wildlife, primarily the diverse range of salmon species and the most densely populated brown bear habitat in the world. Interestingly, the region was closed to the Western world until 1991, i.e. until the collapse of the Soviet Union. Getting to Kamchatka takes a lot of time and effort and exploring it requires even more struggle but it is worth it. This is one of the reasons that this chilly paradise remains largely untouched by outsiders.
4. Shetland Islands, Scotland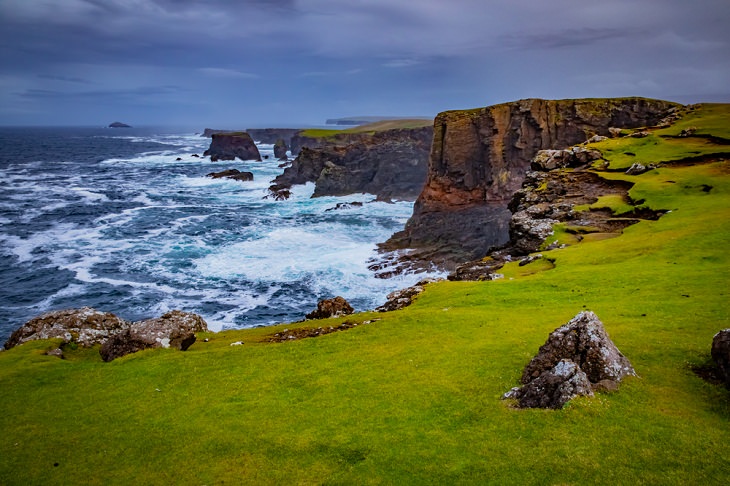 In the rugged Shetland Islands in Scotland, you are likely to find more puffins than people. This former Viking stronghold is located on the northern-most tip of Scotland and is regarded as one of the most remote sets of islands in the UK. Adorned with epic landscapes, empty beaches, and a variety of beautiful seabirds and seals, these sets of islands are also known to have the highest density of Viking-era sites found anywhere in Britain.
The archipelago is made up of about 300 islands with only 16 of them inhabited and having a population of less than 25,000. In fact, the tiny island of Vaila here has a population of just two (recorded in 2011) with only a couple of cottages. Imagine living in one of those cottages with only seabirds for company!
Also, since Shetland is so far north, it receives almost 19 hours of sunshine a day during peak summer and less than six hours of daylight during winter.
5. Son Doong Cave, Vietnam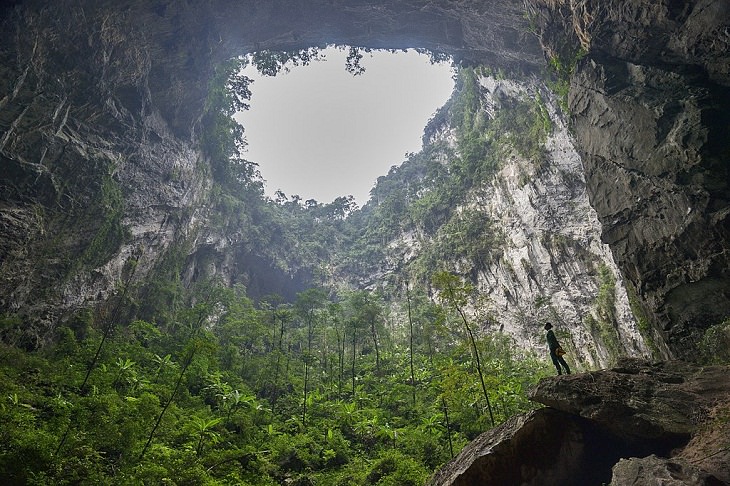 Imagine a cave so big that it has its own rainforests! The Son Doong Cave in Vietnam is the largest natural cave in the world (when measured by cross-section). The main cave stretches more than five kilometers (three miles) in length and reaches staggering heights of 200 meters (650 feet)! It also has an impressive eco-system with pathways and underground rainforests.
Located in Phong Nha-Ke Bang National Park in Vietnam's Quang Binh province, this cave was first discovered in 1990 by Ho Khanh, a local farmer. Hang Son Doong was opened to the public for the first time only in 2013 but exploring it is an extreme adventure that requires two days of intense jungle trekking and river crossings just to reach the entrance. Only 10 customers per departure are permitted as of now and visiting it is certainly not for the faint-hearted.
Amazingly, new discoveries are still being made at the Son Doong Cave and there still vast areas with it that remain unexplored.
6. North Sentinel Island, India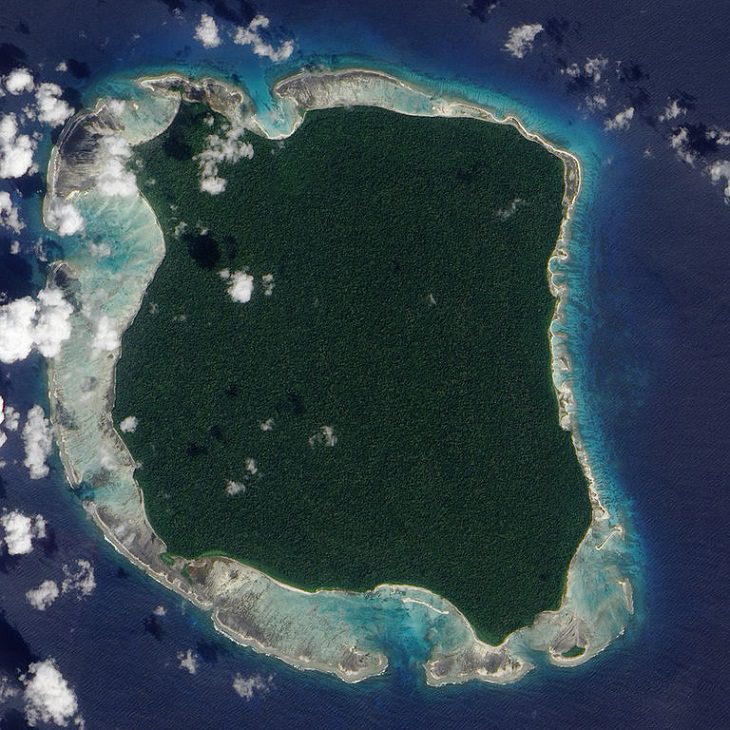 The isolated North Sentinel Island, located in the middle of the Bay of Bengal off the southernmost tip of Myanmar, drew the attention of the world after the death of an American tourist who illegally visited it in 2018. Closed to the rest of the world, this island is inhabited by one of the few mostly "uncontacted" groups left in the world (named the Sentinelese tribe) and is often described as the 'hardest place to visit in the world'.
The Sentinelese tribe is known to be fiercely independent and has been handling its activities itself , without the help of the outside world, for nearly 60,000 years. The tribe staunchly protects their home and their privacy and records state that people who have tried to reach or contact them have faced violence. It is estimated that about 300 people live in this remote place.
Very little is known about this island since it hasn't been explored yet. Thus, while the North Sentinel Island may be alluring to the adventurer in you, you would have to placate yourself with its fascinating and little-known stories.
7. Tsingy de Bemaraha National Park, Madagascar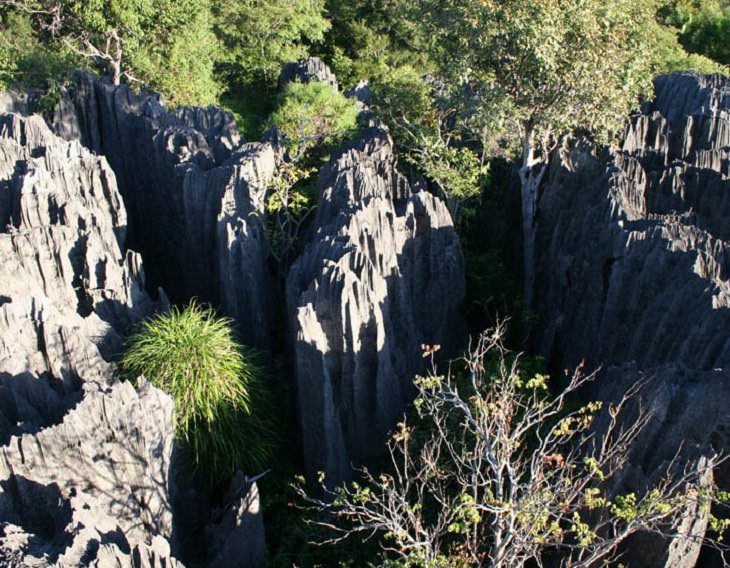 The Tsingy de Bemaraha National Park is located in the District of Antsalova in the central west part of Madagascar. It's quite an odd place and is named after the huge limestone formations known as tsingy (Malagasy for "walking on tiptoes"). The maze of jagged, needle-shaped limestone defines this 600-square-mile (1,553 square km) nature reserve which also contains communities of rare and threatened animal species. Only ring-tailed lemurs are known to walk on tiptoe across these bizarre limestone formations. Moreover, plenty of species of plants and animals are completely endemic to this region.
The southern tip of the Tsingy de Bemaraha National Park is open to the public but much of the reserve is still off-limits to tourists.
8. Gangkhar Puensum, Bhutan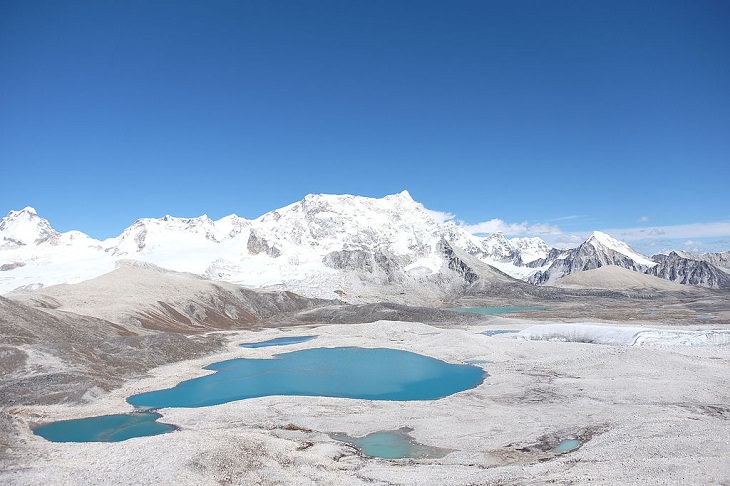 When you think of mountain ranges, Mount Everest or Kangchenjunga may instantly pop up into your mind. However, did you know that Gangkhar Puensum in Bhutan is known as the world's tallest unclimbed mountain? Standing at 24,981 feet (7,614 meters) above the ground, Gangkhar Puensum is believed to have never been conquered despite several attempts. In 1994, Bhutanese officials had restricted the climbing of any peak higher than 6,000 meters (19,685 feet) out of respect for local spiritual beliefs. Thus, unless this restriction is lifted, the beautiful yet dangerous Gangkhar Puensum will remain the tallest unclimbed mountain in the world.
Share this post with your friends and family...