The coldest months are a stressful time for your houseplants. The cold dry air, the constant drafts, and low sun conditions can even kill the fragile indoor plants in your home. So giving a little extra time, care, and attention to your plants during the winter is definitely a good practice.
One of the biggest pitfalls of winter houseplant care is choosing the wrong location for your plants. A sunny location is a must during the winter months. A window that faces south or west is your best bet, as it maximizes the amount of sunlight your houseplants will receive. Make sure that the windows are squeaky clean too - any dirt or dust will refract a lot of sunlight.
Since your plants need all the light they can get during the winter months, you may be tempted to stack them directly on the windowsill. And if you don't live in a very cold climate and don't get any snow, this may indeed be a good idea. Smaller plants usually do better on the windowsill.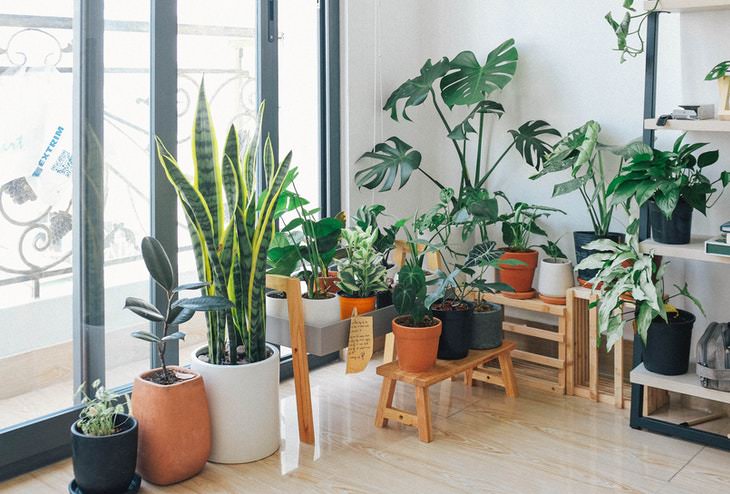 However, placing your plants directly on the windowsill also has a few big disadvantages. First and foremost, drafty windows can let in a cold breeze, which will cause distress to your houseplants. Secondly, placing larger plants on the windowsill means that some of their leaves will be touching the glass, which is another danger to your plants.
All in all, any temperature fluctuations endanger the integrity of indoor plants, especially exotic ones that are used to growing in warm and damp climates, so keeping them on the windowsill is not advised. Instead of storing your plants directly against the window, it's better to move them away just a little to protect them from drafts and extreme changes in temperature.
We'd also advise against keeping your plants near heat sources like vents and radiators - dry heat will upset your plants, making their leaves dry, brown, and curled. For more winter tips for indoor plant lovers, read our article titled
6 Effective Tips on Caring for Your Houseplants in the Winter.
Share these tips with other indoor plant lovers!