If you love the smell of fresh clothes but hate the tedious process, read on. Laundry, is one of the most time consuming chores. And while we may wish that it disappear, there is a more realistic and brilliant option. This life hack series called Mom Hacks, stars cleaning tip genius Ereka Vetrini. And on this particular episode, laundry is the main topic of discussion. She gives some of the most incredible tips that will make laundry go by so quickly, you'll likely forget you ever made a load.
One of my personal favorite tips that she shares is how she cut drying time in half. As you probably know, drying usually takes twice as long as the wash cycle does, but not with this smart hack. All you need is one little item. Best part? You surely have it at home - a dry towel. While a full sized towel is best used for this hack, a hand towel will do the trick if unavailable.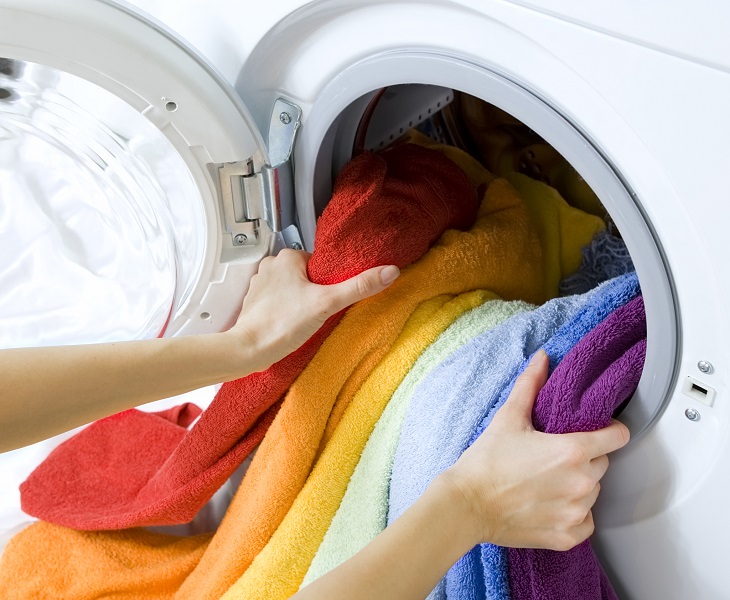 All this hack entails is that you toss the towel in with your load of wet laundry. The towel will help suck the moisture out of your clothes, essentially speeding up the drying process. So, what would normally take an hour to get your clothes dry will cut your drying time to a half-hour. This trick will therefore enable you to gain more free time and less waiting around.
If that's not enough, Ereka also shares a brilliant hack for ironing your laundry fresh from the dryer. To learn this time saving hack, check out the video below: