Farmers' markets under social distancing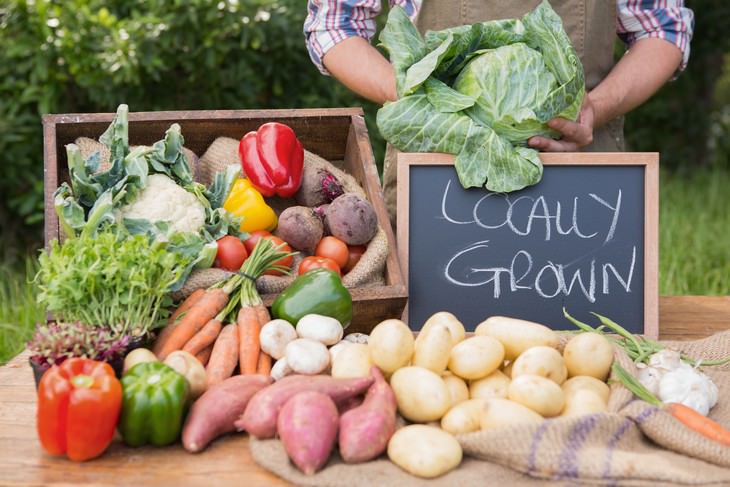 It is admittedly difficult to imagine a socially-distanced farmers' market. When you think about this kind of event, what comes to mind is children running around, music playing, activities, and neighbors chatting and strolling among crowded stalls. To accommodate social distancing measures, this picture will have to temporarily change. This year the booths will be stationed further apart, and farmers will wear masks and gloves.
Shoppers, too, will be encouraged or required to wear masks. Hand-washing stations with soap and water for both the shoppers and the farmers will be set up prominently, as well as hand sanitizer dispensers. Another measure is the cancelation of all cooking demonstrations and sampling, and there will be no tables set up for visitors to mill about and eat freshly prepared food.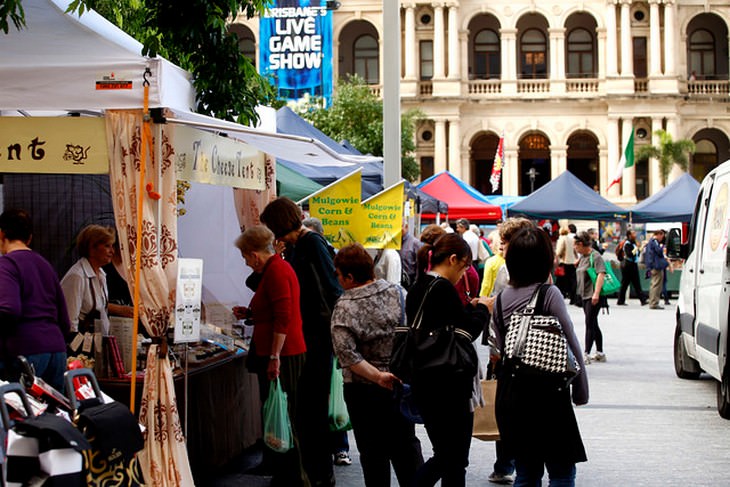 Similarly to grocery stores, farmers' markets now have special hours for the elderly and immunocompromised customers, and volunteers and workers are trained to correct customers when they don't stay at a safe distance apart from each other. In other areas, the markets take even more precautions than grocery stores.
While supermarkets still allow you to pick up an avocado, for example, to check if it's ripe enough, the farmers' market organizers and workers ask the shoppers to refrain from touching the produce at all. "You can't handle the produce anymore. You have to point, and the farmers will hand you what you want to buy," Brie Mazurek, communications director for the Center for Urban Education About Sustainable Agriculture explained to the Huffington Post.
Some markets plan to operate on a smaller scale this year, and only focus on selling produce. There won't be booths selling woodwork, jewelry, or candles. The organizers' aim is to make the farmers' markets less of a social event, where one might want to linger and wander around, and more of a service.
Is shopping at a farmers' market safe?
If your local market is following social distancing guidelines, experts claim it is perfectly safe to go, maybe even more so than to an ordinary grocery store. "If we consider the set-up of a grocery store versus a farmers' market, I believe farmers' markets can be more secure. They're outdoors, and since many have reduced the number of vendors, there's better than six feet social distancing. They're also following all of the local and state guidelines, so I believe it's safer," said Ariana Torres, assistant professor of the department of horticulture and agricultural economics at Purdue University.
The products you buy at a farmers' market may also be a safer choice, as they go through a much shorter supply chain and don't exchange many hands.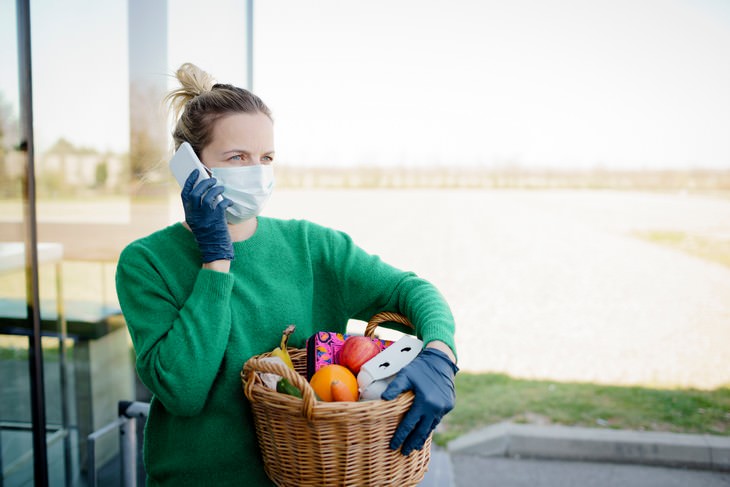 While most markets are doing their best to provide the safest experience possible, they are not all equally strict about safety measures. Do check, before going, what the rules are at your local market so that you know what to expect. This can be done via the market's Facebook page or website.
A few important recommendations to remember when you visit a farmers' market are to be speedy, designate one shopper rather than going as a group, and bring lots of small change or use non-cash payment systems if available (many markets encourage those this year).
The bottom line is, for those who need to do significant shopping, farmers' markets will be available. The market-goers who treat it more as an opportunity to eat some yummy strawberries, socialize, and get some sun will have to wait for next year. This message might sound discouraging, but remember that the more we collaborate to keep each other safe now, the more likely it is we will be able to enjoy a fun, crowded farmers' market very soon.