Is there any product in your medicine cabinet that is more versatile than Vick's VapoRub? We certainly don't think so, and we're about to show you why! Keep scrolling to find out 7 awesome uses of this medicine cabinet staple: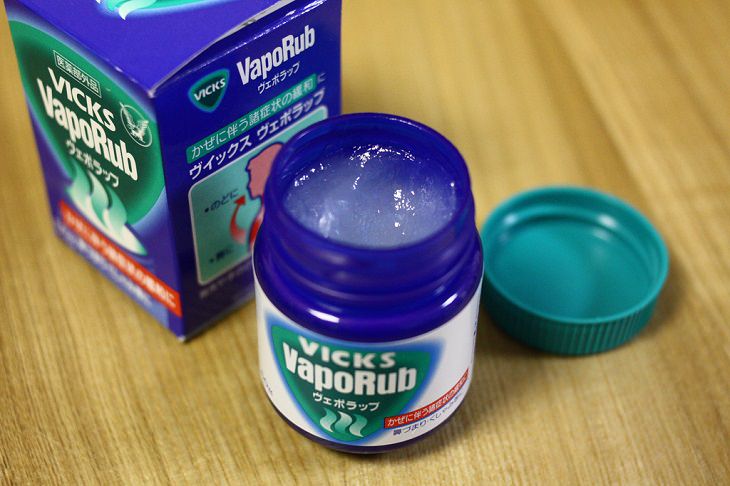 1. Soothe Earaches
For mildly painful earaches, put some VapoRub onto a ball of cotton and insert it into your ear to reduce the discomfort. Be careful though, it should merely sit gently in the cup of your ear. Whatever you do, do not push it all the way into your ear canal!
2. Aromatherapy
If your humidifier has an aromatherapy function, then you can add some VapoRub to it, so that it can circulate around your whole room. This is the perfect way to get rid of congestion if you're ill, or simply to freshen up a room with the soothing smell of Vick's.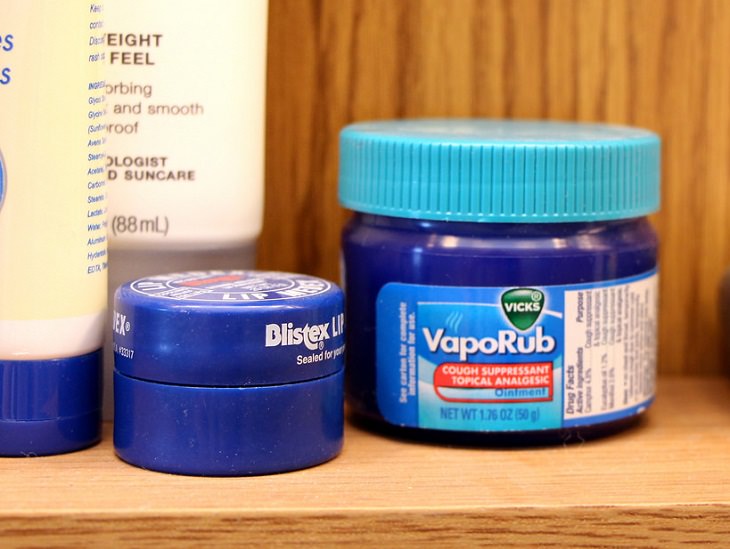 3. Ease muscle pain
If your muscles are sore and achy, rubbing a bit of VapoRub on your muscles after an intense workout will help you feel a lot better. Trust us, it really works!
4. Lip balm
Apply a bit of VapoRub to your lips to make them fuller and softer. VapoRub contains menthol, which is known to be a natural lip plumper. Since it is also made out of petroleum jelly, it will make them a lot softer at the same time. Be sure not to apply this to cracked or chapped lips, as this may cause some irritation.
5. Cover up bad smells
If you're surrounded by terrible odors, simply put a little VapoRub under your nostrils. However, take care not to get it inside your nose! The powerful and
unique smell is actually really effective at blocking out those smells we'd rather not experience.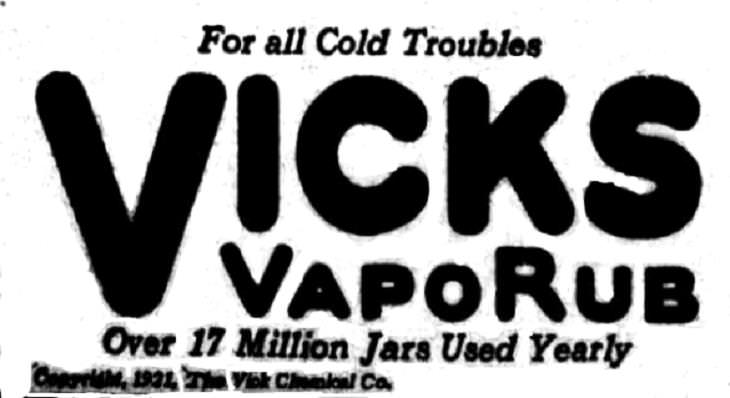 6. Soothe tennis elbow
Your forehand on the court was the bomb, but unluckily, all you've got to show for it is your throbbing in your elbow. Rubbing a little VapoRub onto your elbow will ease your aches and pains, and get you back on the court in no time at all.
7. Soften your heels
If you have got dry and cracked heels, there's no need to despair! Simply rub some VapoRub onto your heels before going to bed and wrap them in a pair of soft socks to seal in the amazing moisturizing properties.
If you can't get enough of Vick's VapoRub, then here are 8 more uses for it!