Monopoly, Scrabble, and Chutes and Ladders are just a few of the favorite box games we played in our childhood and which children play with to this day. These games are updated every few years, while the old versions sometimes remain in the closet and collect dust, or pieces go missing and they stop being played.
If you want to capture your favorite box games in a unique way, try the following 11 methods which will allow you to make new and colorful items from the games that will decorate your home in a wonderful way.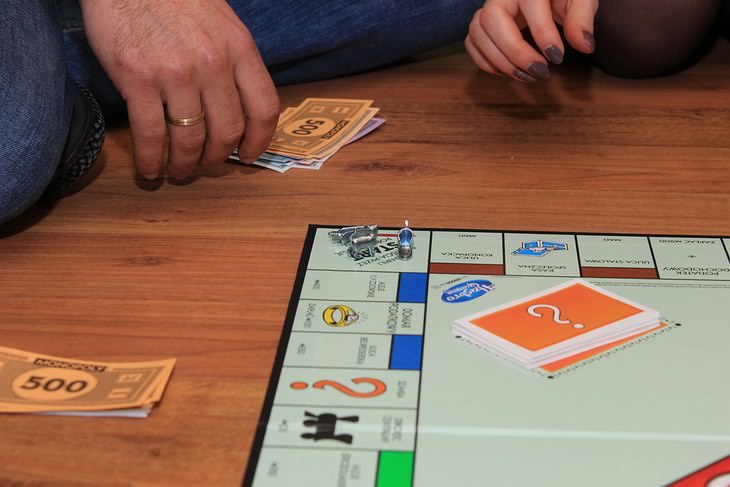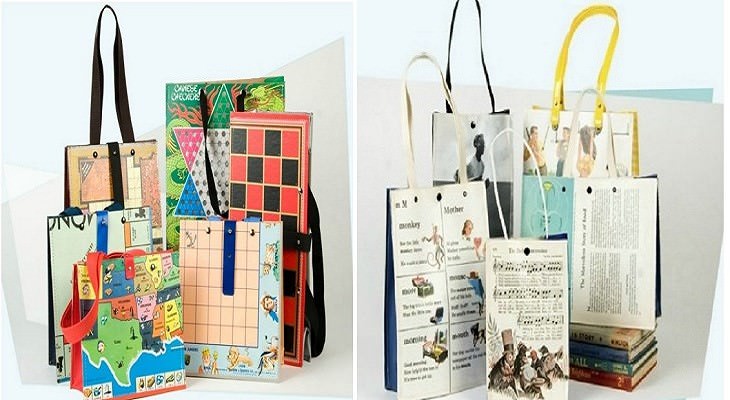 Today you can find colorful and original comic book and box game bags on store shelves, but instead of buying them, you could just make one yourself! You can do this easily by folding your favorite game boards, making holes in the upper part and threading a handle from any material you want. Then add colored cardboard to the sides to close the bag, and here you have a beautiful and fashionable item that you can take from place to place. You can wear it as an everyday bag or use it as a gift bag.
2. Colorful shelves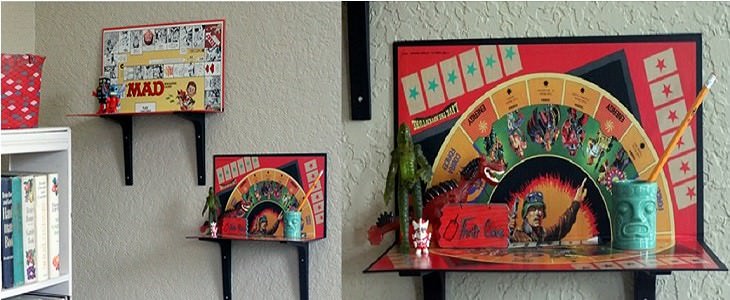 Every house needs a few shelves to put books or various decorative items on them, and there is no better way to do this than with old board games. To make these shelves yourself, glue shelf brackets to the bottom of the game board so that the bottom half of the board form a shelf, and hang it on a wall that needs an upgrade.
3. House signs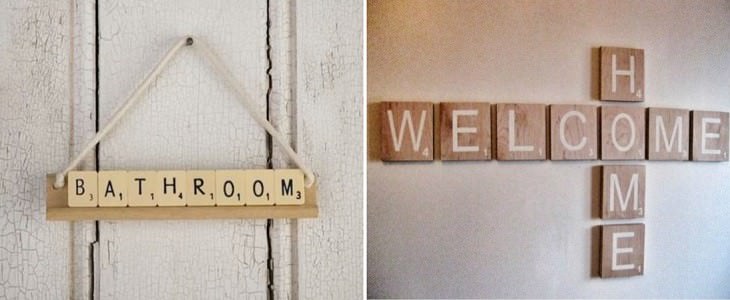 Signs in your house are a great way to mark what's in every room, or simply greet people when they enter and leave your home, and if you have Scrabble at home, you can make signs from the letter chips for any room you want. Create the word or phrase you want to hang and glue it directly on the door, or on the letter stand that comes with the game and hang it on a door or wall as seen in the picture. These signs are certainly one of a kind, and they'll definitely bring a smile to every guest who comes to your house.
4. Picture frames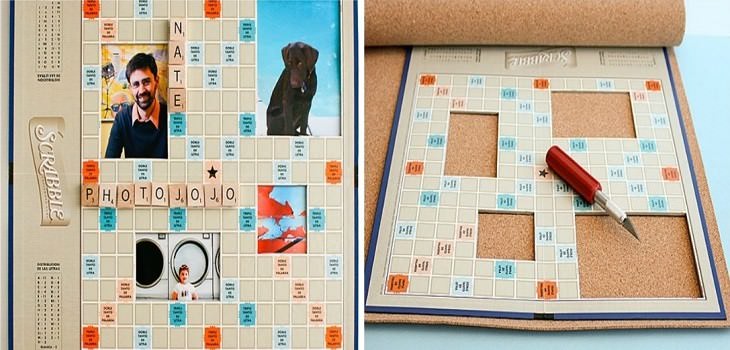 It's hard to find a house that does not have frames holding pictures of beloved moments and dear people, and with a Scrabble board, you can make your own original picture frame. To do this, create hollow slots on the Scrabble board with a box cutter, print pictures of the size of the "windows" that were created, glue them on the back of the board and glue the game board on to a cork board. These frames will preserve beautiful moments of your life and allow you to keep your favorite game board in a way that isn't hoarding and that will last a long time.
5. Coasters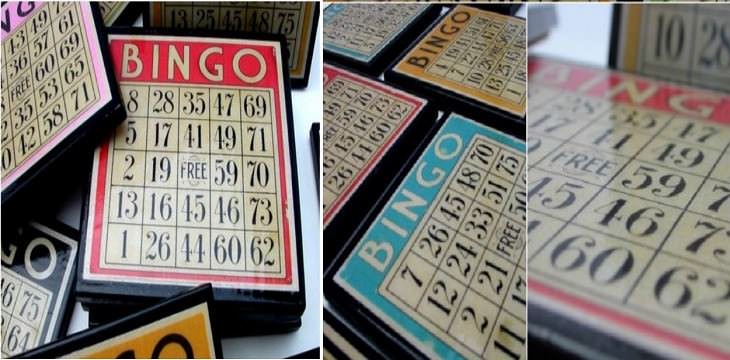 Who among us hasn't shouted the word "Bingo!" with enthusiasm when managed to create a series of numbers in this favorite game? Now you can recycle your Bingo cards and make coasters that won't be found in any store. You don't have to do anything special except laminate the cards and cut the edges as close as possible to those of the Bingo cards.
6. Wall clock - version 1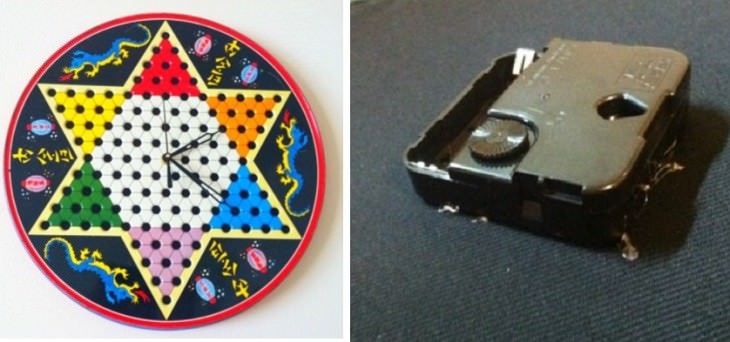 Chinese checkers gave us all hours of fun at home and on the road in its smaller version, and in the next method you can take this game board out of the closet, dust it off and make a clock that is fun to look at. To set up the clock in the picture, you can "steal" an alarm clock's mechanism or buy one at a jewelry shop. After you have the mechanism, cut the edges of the Chinese checker's board to the contours of the circle, and stick the mechanism with the hands to the back and front. Hang your new clock in any room you like.
7. Wall clock - version 2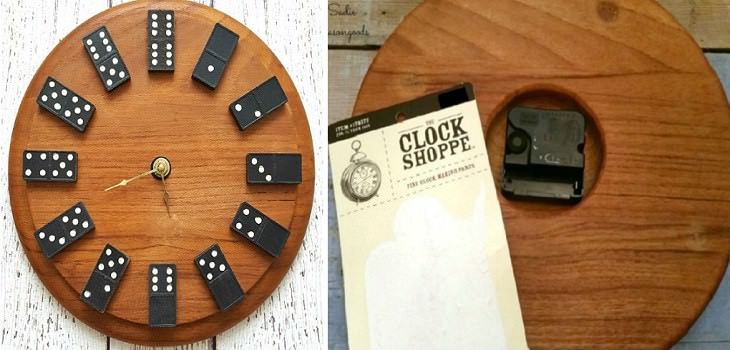 Another way to make a very original wall clock is by using Domino blocks as special numbers to symbolize the hours during the day. This clock also requires a mechanism and hands that can be purchased in art stores. Drill a hole in a round board (the size of the mechanism) and connect both sides. Then stick the Domino pieces in order. Now you have a wall clock that you can hang at home or give as a gift to your loved ones.
8. Jewelry box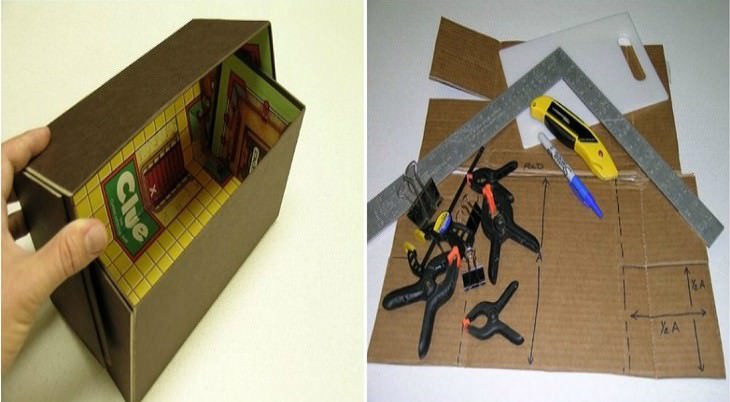 Want to keep your jewelry in a special box that you can proudly display on your dresser? Try making one out of a game box! This is a lot easier than it might seem, all you have to do is measure and cut the game box or the game board according to the dimensions of the box you want to make, fold it according to the cuts and glue the sides closed. Put your jewelry in the box you made and keep it close to you at all times.
9. Jewelry

rack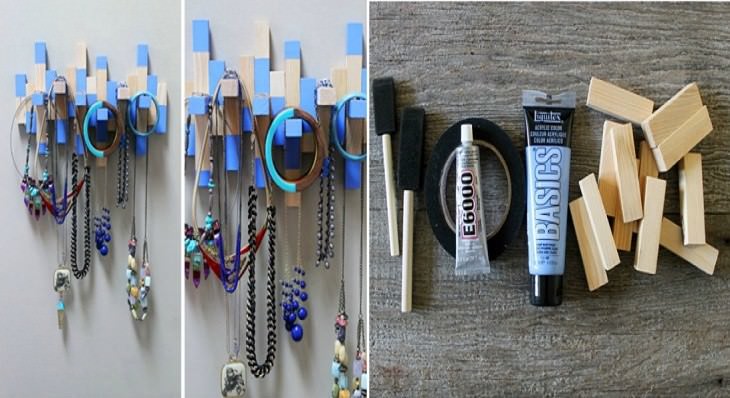 There isn't a child who hasn't experience the nerve-wracking feeling of pulling out a Jenga piece. Now you can preserve the memories of playing this game with this original and colorful jewelry rack, and you can take advantage of the favorite game blocks in a way that no one would have thought of. To make the rack, paint the Jenga blocks in the colors you like, and glue them on to a wooden strip. Make sure to alternate the pieces in height even gluing pieces on top of each other, as you can see in the picture. Wait for the glue to dry and hang on your wall.
10. Keychains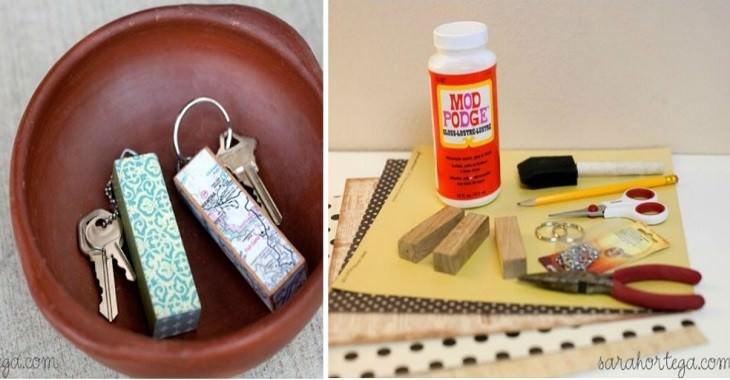 Another delightful way to recycle Jenga pieces is to turn them into key chains that will help you easily find your keys no matter where they're hiding. To make these keychains, use washi tape, paint, or glue fabric, on to the game piece. Crazy glue a jump ring to the top of the piece and attach the keychain (found in art stores).
11. Coffee table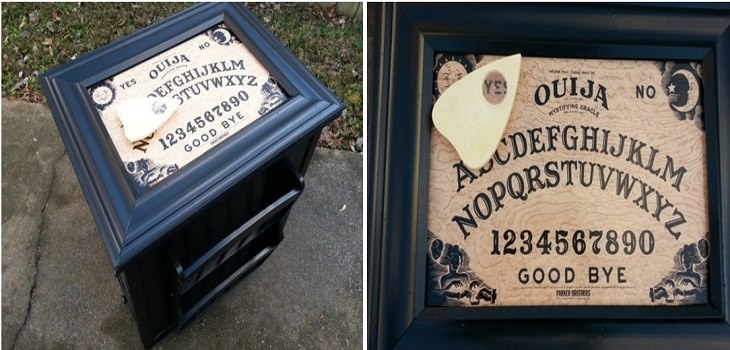 Want a special side table to decorate your living room or bedroom? Make one yourself from a game board! For this type of table, you will need a wide frame, an old game board, and a stand or table legs. Insert the game board into the frame (cut it to its size if necessary), screw the legs into the table top you create or glue it onto an existing table. Set your table in the living room or even by your bed, and enjoy a special furniture item that will remind you of sweet childhood moments.