Pickling spice is a mixture of 6-8 seasonings and spices that are used for pickling foods and to flavor soups, stews, brines, and main dishes. In this recipe, we will show you how to make a cup of pickling spice at home. You can even use this blend with cucumbers, green beans, carrot sticks, beets, or sliced red onions.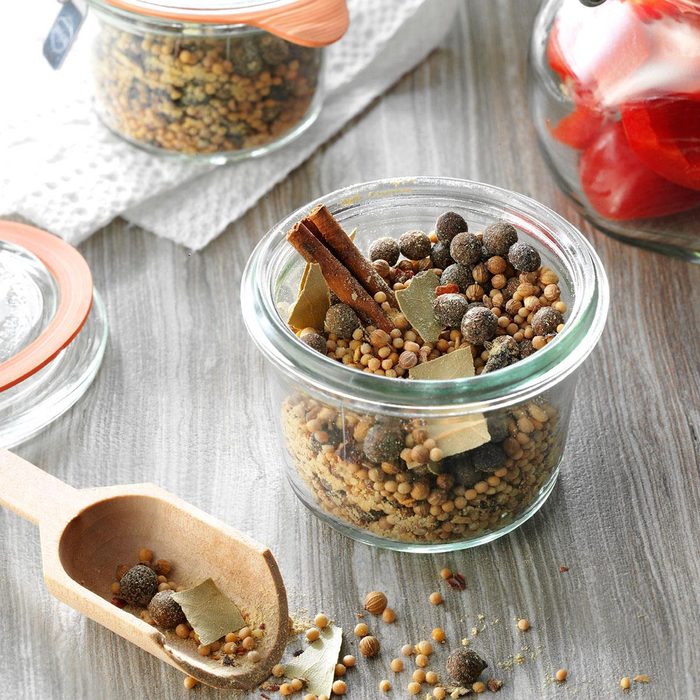 Ingredients for Homemade Pickling Spice:
Method of preparing the Homemade Pickling Spice:
Combine all ingredients in a small bowl. Store in an airtight jar or container.
Source: Taste of Home