While this pasta dish is titled "world cuisine", it is not, as you might assume, from Italy. It is from Libya! This should come as no surprise, given the small geographical distance between the two countries. The dish is called Imbakbaka and it is distinguishable thanks to the Bazaar spice mix.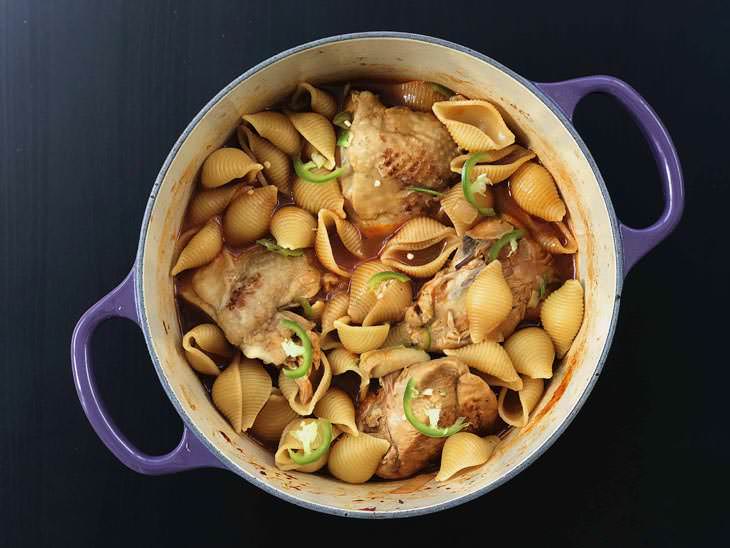 Ingredients for Bazaar spice mix:
Ingredients for Imbakbaka:
Method of preparing the Imbakbaka:
Mix all ingredients of the spice mix and set aside.

Boil 5 1/2 cups water.

In a deep frying pan, fry the onion in the oil until translucent. Add the chicken and the spice mix. Fry until brown from all sides.

Add the water. The chicken should be fully submerged. Raise the heat, boil, and then lower to a simmer. cook for 25-40 minutes until the chicken is cooked through.

Bring back to a boil and add the cooked pasta. Cook everything together for another 3 minutes and serve.